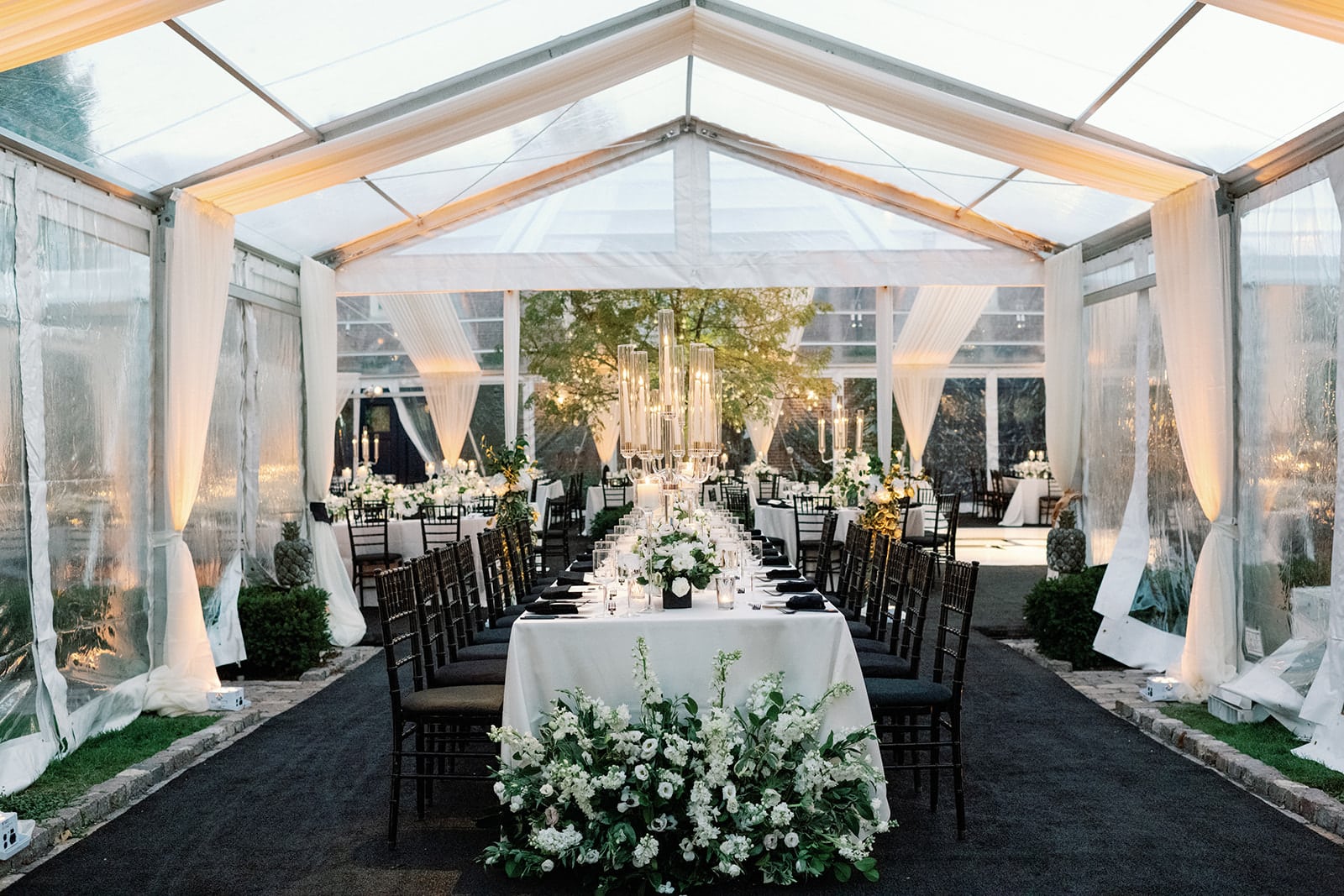 SOPHISTICATED PRIVATE ESTATE WEDDING IN LAKE FOREST IN ILLINOIS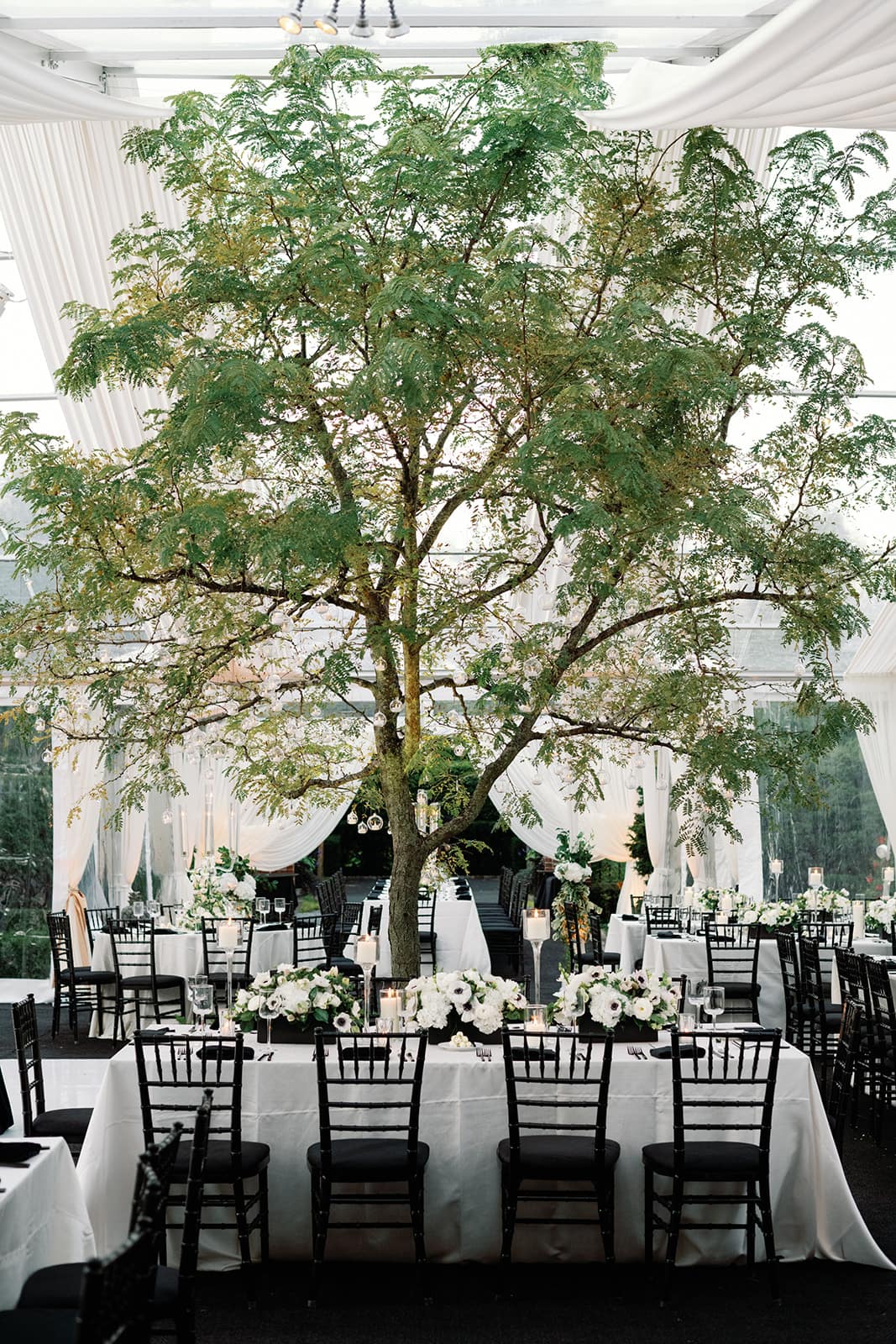 SOPHISTICATED PRIVATE ESTATE WEDDING IN LAKE FOREST IN ILLINOIS
Kip and Trey decided to have their modern and sophisticated wedding at a private estate, perfect for hosting a tented reception—all you need is a gorgeous clear tent!
Since Kip and Trey own a men's store they had a clear vision of what to wear on their wedding day. From their elegant suits to the custom made shoes showcasing their own monogram. Both wore a black tux for their church wedding. While they switched into white jackets for their sophisticated tented reception.
It was a beautiful fall October day - sunny and warm. After both got ready at their home they were picked up in a black old-timer to drive to their community church, where they tied the knot. From the church we headed to a private estate, own by a famous Chicago garden architect. The cocktail hour was held in the enchanted English gardens of the private estate including a pool. After Kip and Trey's guests enjoyed their drinks and hours d'oeuvre alongside the pool and the gardens they headed to the sophisticated tent. Here they were greeted by a romantic candle light atmosphere accompanied by white and green florals. An at the center of attention was the house grown tree, around which the tent had to be built. It made for an incredible view.
Kip and Trey's wedding day was full of emotions, love and style. And my very good friend Stephanie from The Creative Wedding Planners helped them realizing their dream day.
If you would like to learn more about The Creative Wedding Planners and their gorgeous event planning please click here.