Out of all the decisions that need to be made following an engagement, selecting a wedding photographer is perhaps the most challenging. There are so many things to consider! Will the style of the images match the emotion of your day? Will the details you've spent so much time selecting be overlooked? Will your wedding photographs become dated quickly, or remain representative of your look and love story for years to come?
If you're worried about your lack of modeling experience or unsure if you will ever feel at ease in front of the camera, I have good news: you're in good company! Many of my clients have expressed similar concerns throughout the years, and I'd love to extend the same invitation to you that I once offered to them. Clink those Champagne glasses. Enjoy every buttercream-filled bite of your cake tasting. Dream about the overwater bungalow you just booked for your honeymoon. And trust that every intricacy of the celebration you've planned together will be preserved on film with the utmost care—yours to cherish for life.
You don't have to be an expert at posing to receive beautiful portraits, and you're not required to create a complex itinerary that blocks off enough time for detail shots, a first look, and family portraits to ensure that everything runs smoothly. As your wedding photographer, all of this (and so much more!) falls under my job description. Natural interactions, genuine candids, and honest emotions are what I'm after. You're officially free to enjoy the day you've planned. It would be my absolute honor to capture it.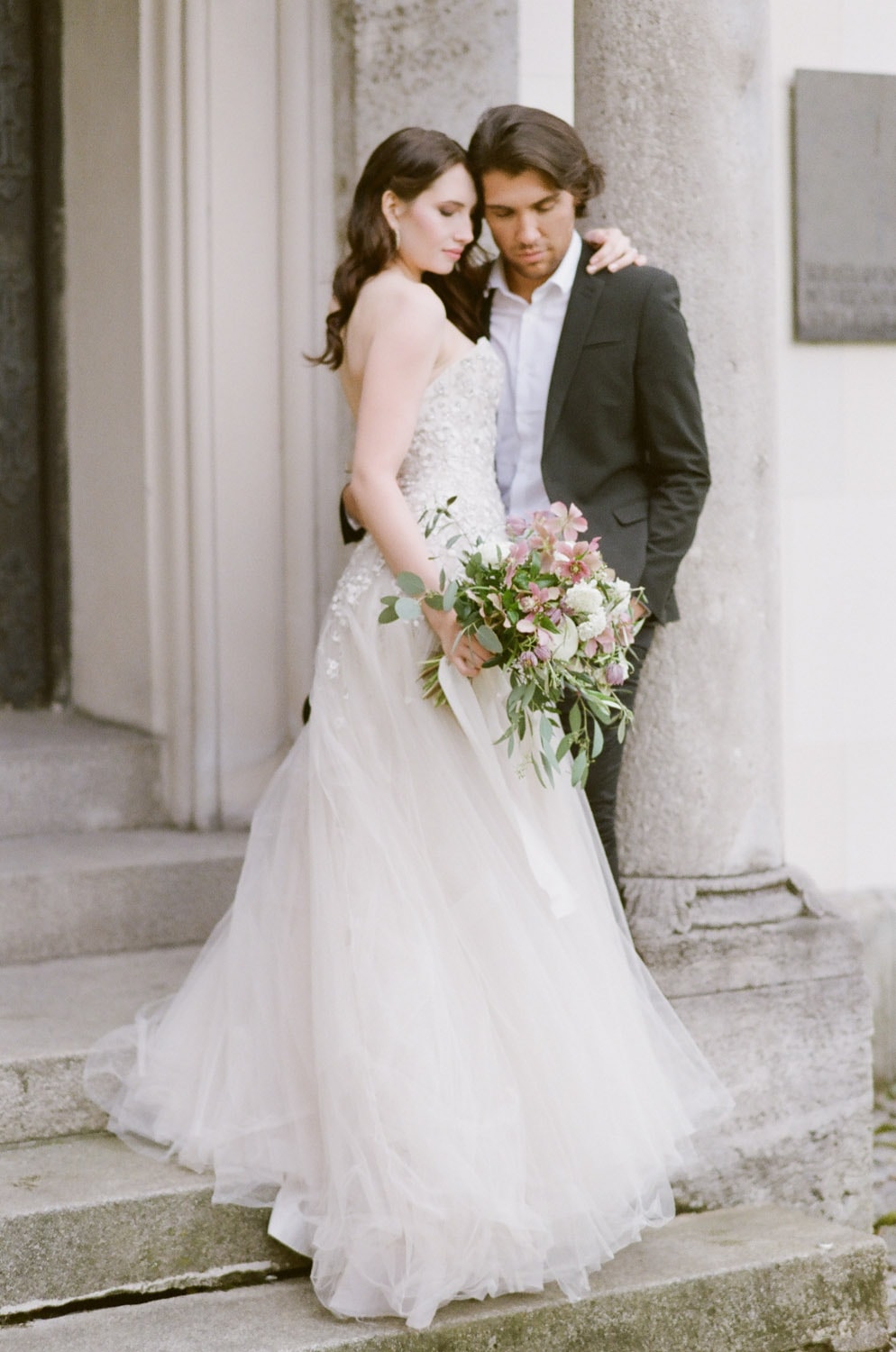 From the Colorado mountains to Chicago's city lights
and destinations far beyond
Born in Bavaria with a client base in both Colorado and Chicago, fine art photographer Tamara Gruner is a dual citizen in more ways than one…and she wouldn't have it any other way. From a tented affair in Chicago, to an elevated vow exchange in Vail, to a destination "I do" in Tuscany, Tamara brings an eye for detail and a heart for romance to every wedding she photographs. Whether you say I love you or Ich liebe dich, Tamara will ensure that your story translates on film in a way that's sophisticated, timeless, and serene.
Who says it's impossible to be in two places at once?
LEARN MORE