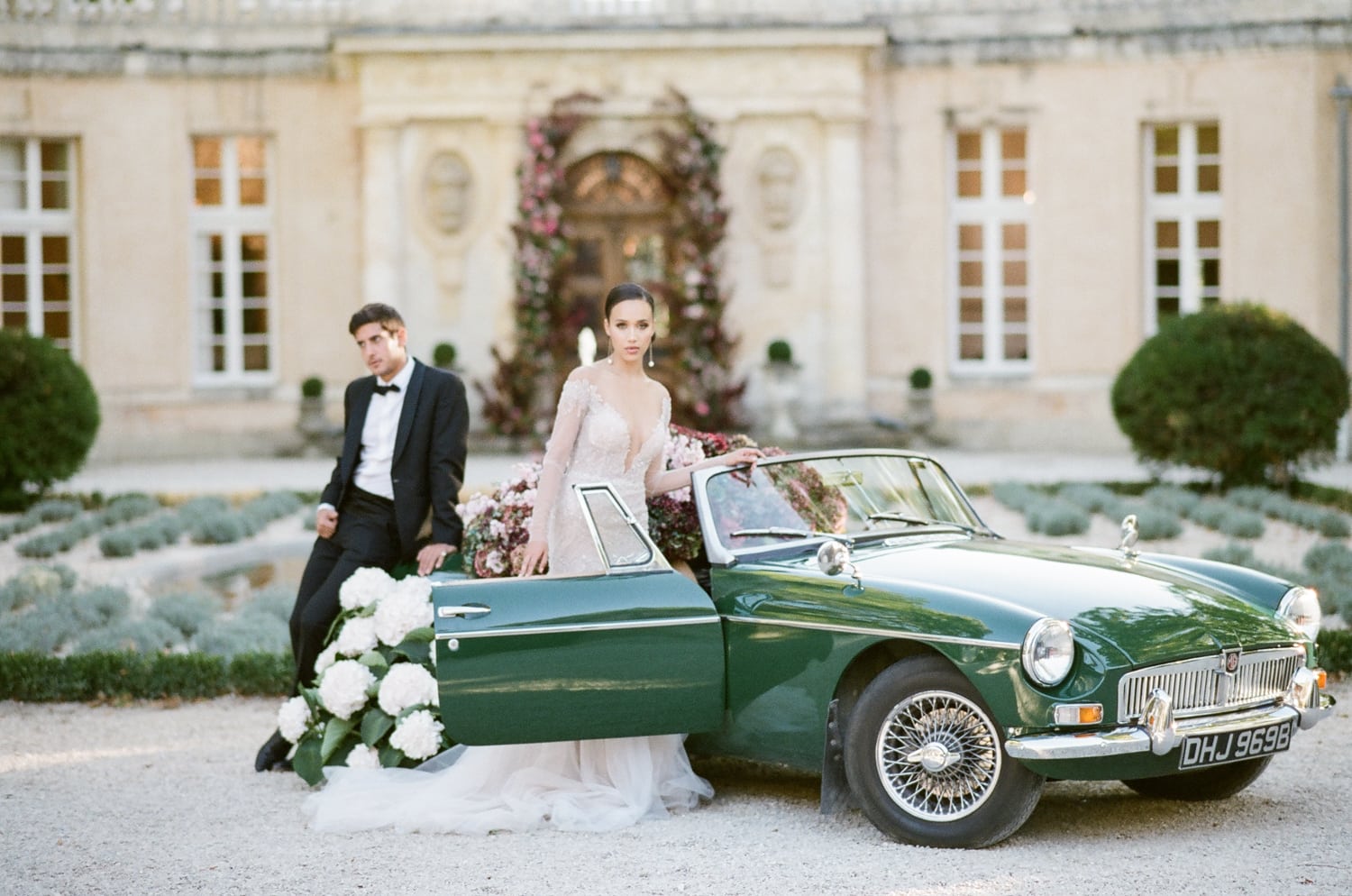 PLANNING YOUR GRAND EXIT FOR YOUR OWN WEDDING DAY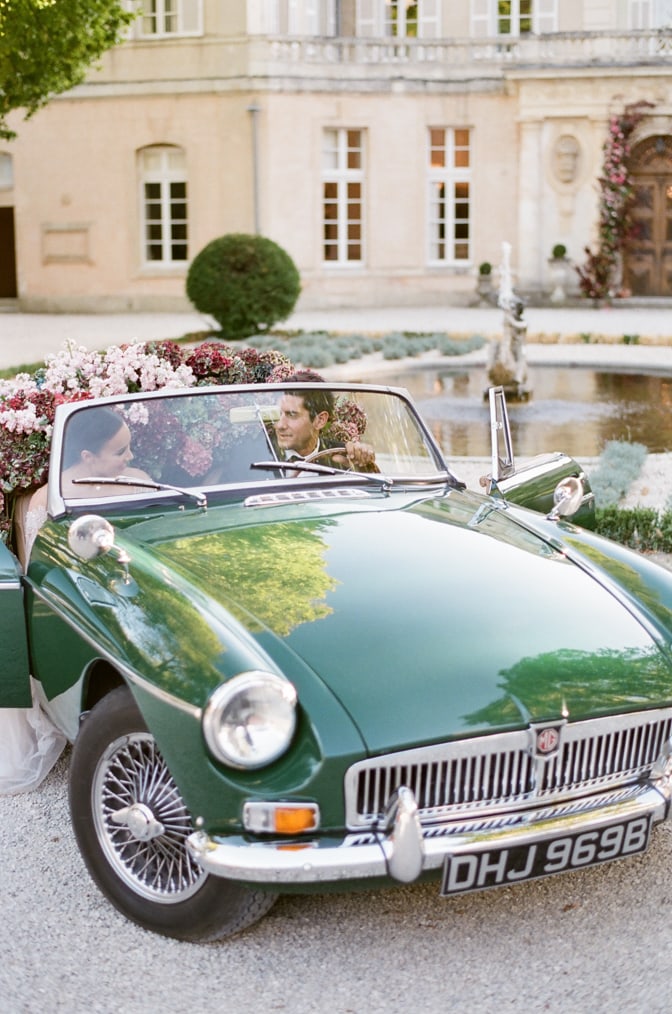 PLANNING YOUR GRAND EXIT FOR YOUR OWN WEDDING DAY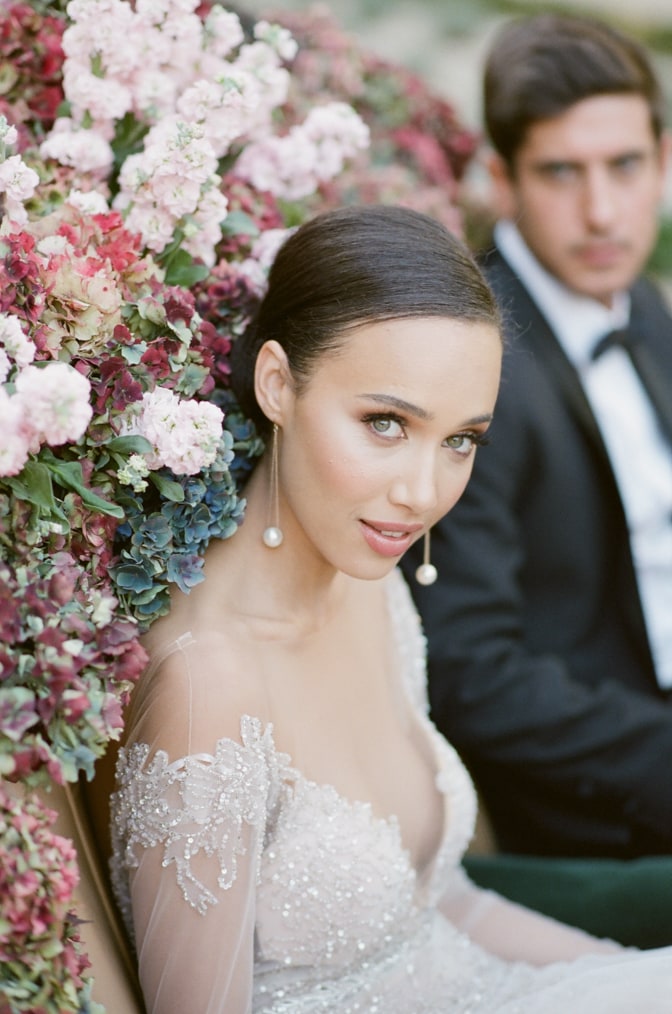 What would be a wedding celebration without a grand exit? If you've ever browsed photos of wedding grand exits, you know how glamorous and exciting they can be. You might be tempted to plan your very own grand exit for your wedding day!
If you've decided to have your own grand exit, you probably already know that there are so many grand exit wedding ideas to adapt and be inspired by. Sparklers, horse carts, cars and boats--depending on the wedding location--are all popular and refined grand exit ideas that you might consider.
Before you choose the setting and accessories, you'll need to plan your grand exit timing. Do you want to stage a grand exit after your ceremony, or after your reception? The choice will determine what styling and photography options you have. If you plan a grand exit after your reception, nighttime settings make sparklers a wonderful way to part from your guests and head to your honeymoon. A grand exit planned during daylight might give you many more options depending on your wedding location. If you are getting married near water, for one example, you could sail away from your guests via boat! If you part from an exquisite location such as a chateau, you could plan for a horse cart exit or a luxurious drive away in a vintage car. Deciding on the timing of your exit will make planning your wedding day easier.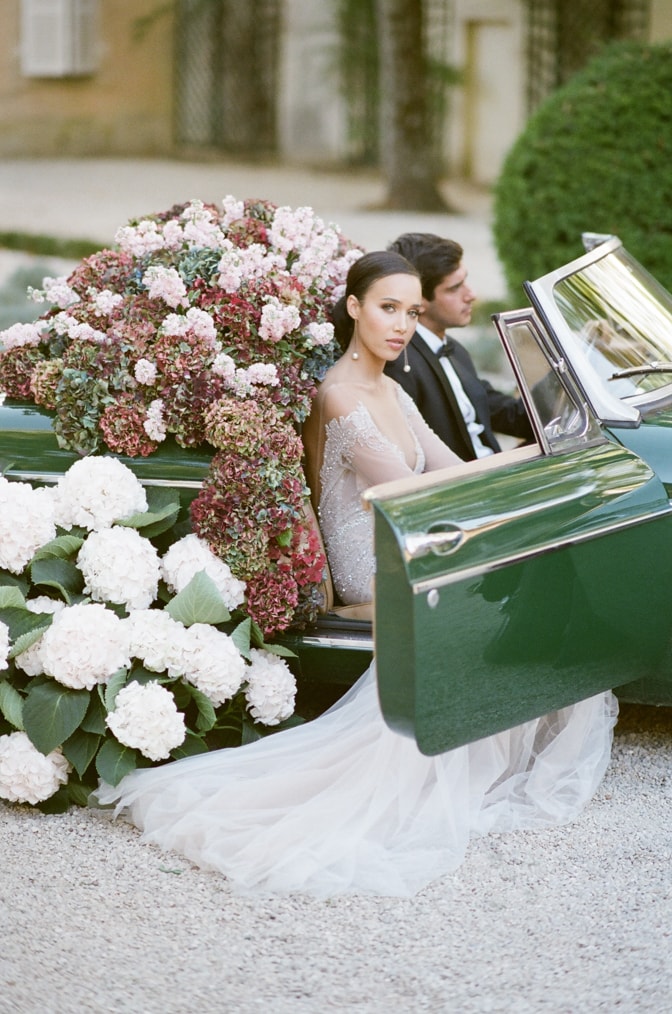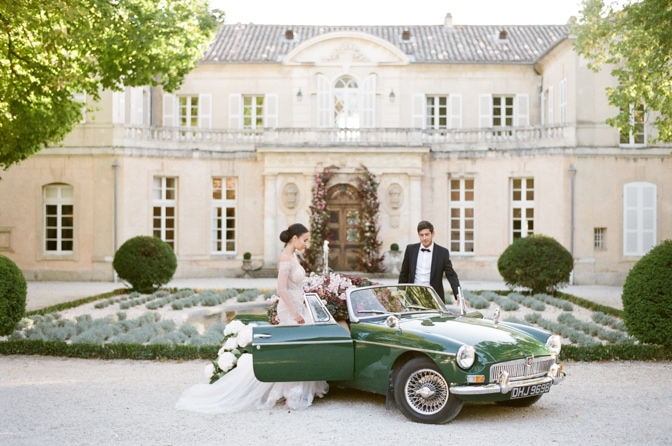 Your grand exit timing will also determine your grand exit outfits! If you plan to exit after your wedding ceremony, you can opt to depart from guests in your gorgeous wedding gown and tux. You will have more flexibility with an outfit change if you plan your grand exit after your reception. The bride could exit in a gorgeous jumpsuit or in a pretty honeymoon outfit.
PLANNING YOUR GRAND EXIT FOR BRIDE AND GROOM
A wonderful way to exit from your wedding location and head to your honeymoon is driving away in a luxurious car.
Here, Rodolphe and Savannah both exited Chateau Martinay in an old-timer--but not a classic black or white car. Instead, they opted for a fun and unique green car, reflecting their love for the colorful life. And here, our fabulous florist, Celine, filled this old-timer with vibrant hydrangea. The effect was a truly unforgettable grand exit, making a worthy follow-up to the couple's wedding celebration, which was planned by our fabulous Stephanie from WEP in Provence and styled by Carrie Moe from Type A Society.
For more grand exit ideas, browse our elopement gallery featured on Style Me Pretty. You can start dreaming--and planning--your very own special elopement in Provence, France, the perfect destination for romantic grand exit dreams.