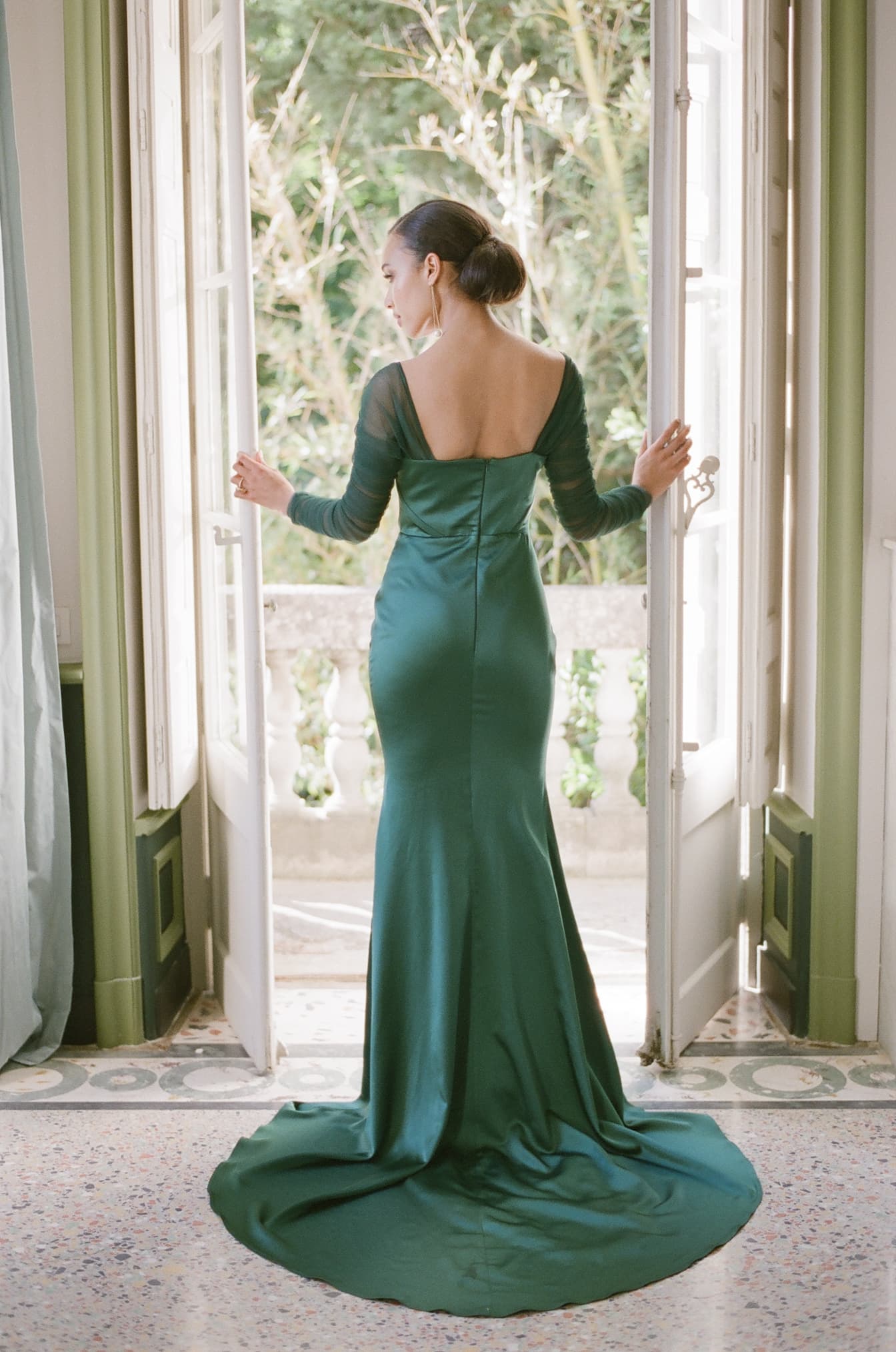 So you just got engaged—congratulations! Right now, you're in what's probably the most exciting time of your life: planning your wedding and everything leading up to it.
There is already plenty on your to-do list, from your engagement photo session to pictures of the big day. However, during the excitement of getting engagement and wedding photos done, couples often forget about scheduling a photography session for the rehearsal dinner.
While your wedding day will be one of the most important days of your life, it's also worth capturing the events that come before it, too, and that means you need to be looking your best for photos—even at the rehearsal dinner.
But, for my brides, if you're at a loss for what to wear for your rehearsal, consider wearing a bold green dress for a fashion-forward statement.
There's no better way to kick off your wedding weekend than with a glamorous rehearsal dinner photoshoot! I had the pleasure of being the photographer for this beautiful bride-to-be, who wore a gorgeous green satin dress from Mae Paris for her shoot.
This floor-length dress is composed of different materials; the body is made from satin, while the arms are made from chiffon. The thin chiffon exposes a little bit of skin, giving the dress a sexy touch. The dress is also designed to be fitted to the body to flatter the curves and has an inverted V-neckline to create the illusion of a longer torso.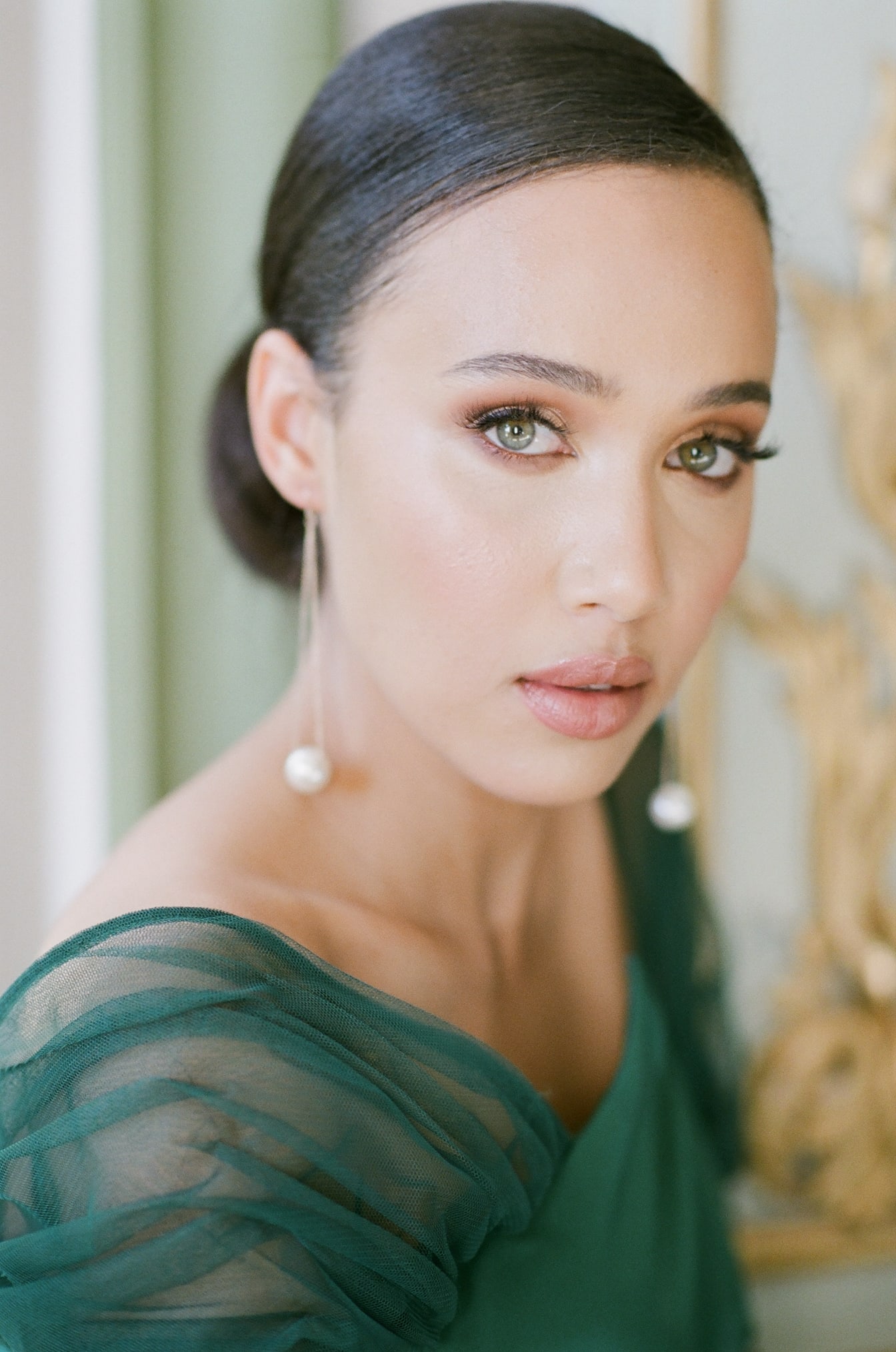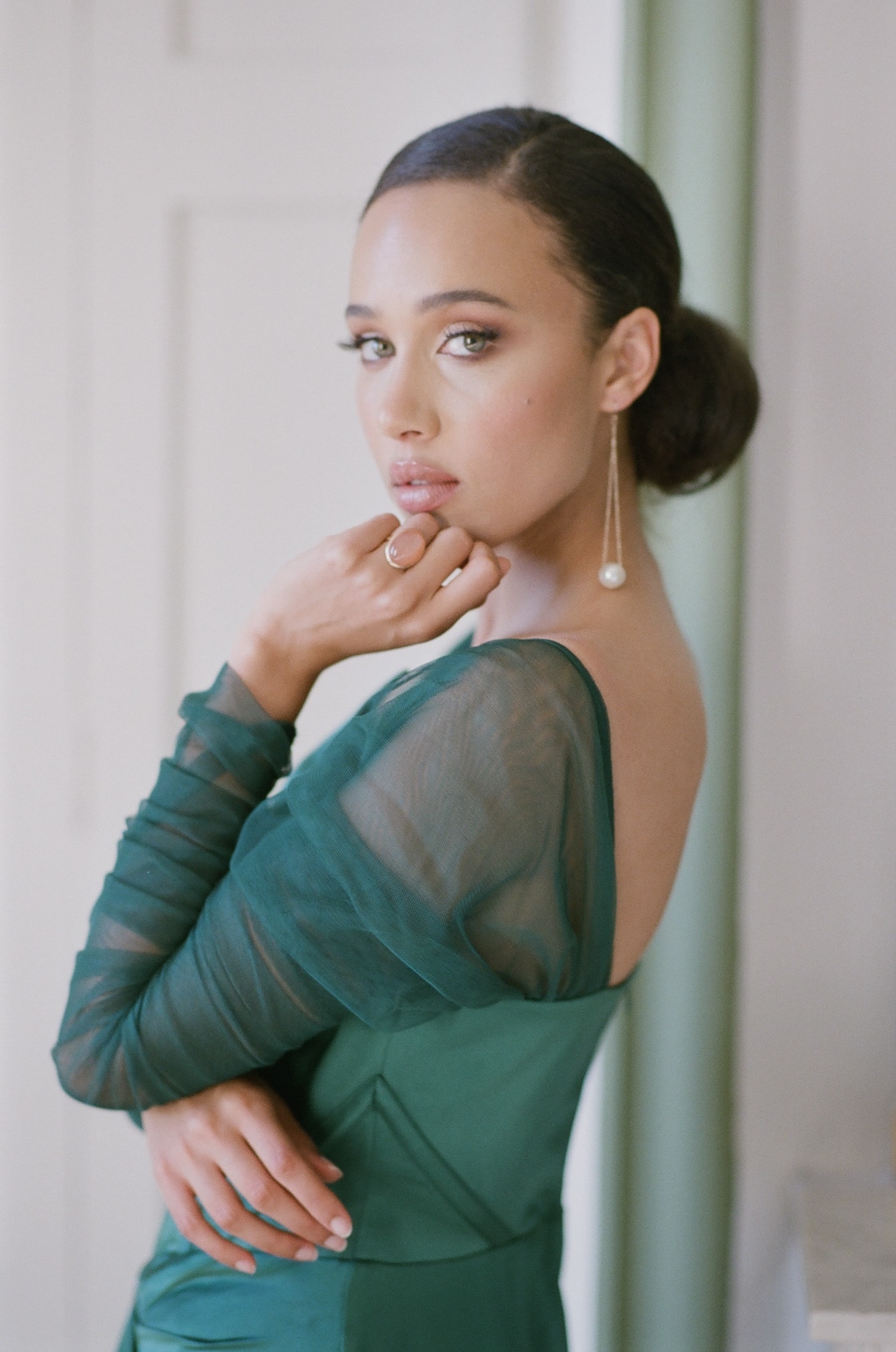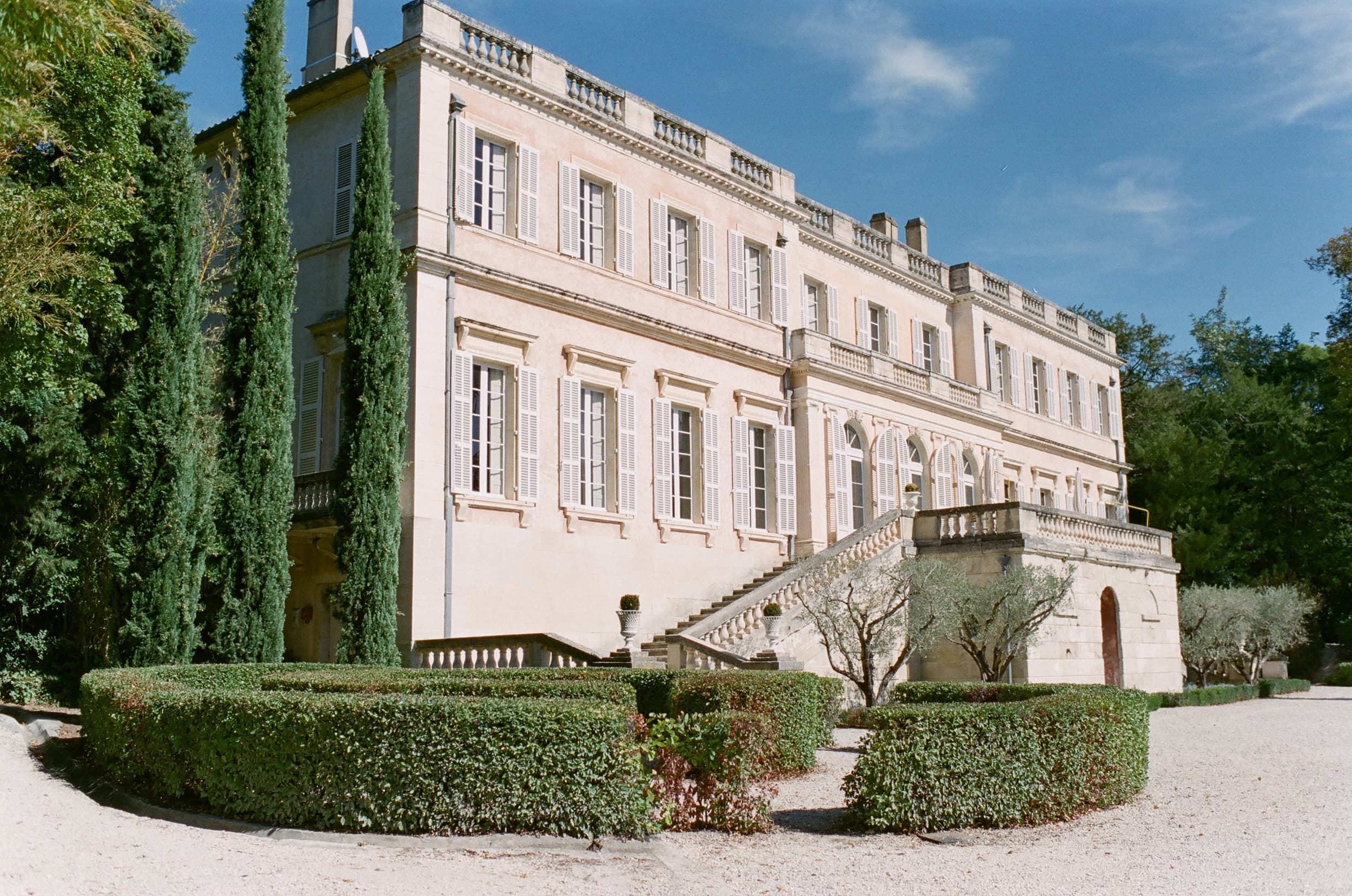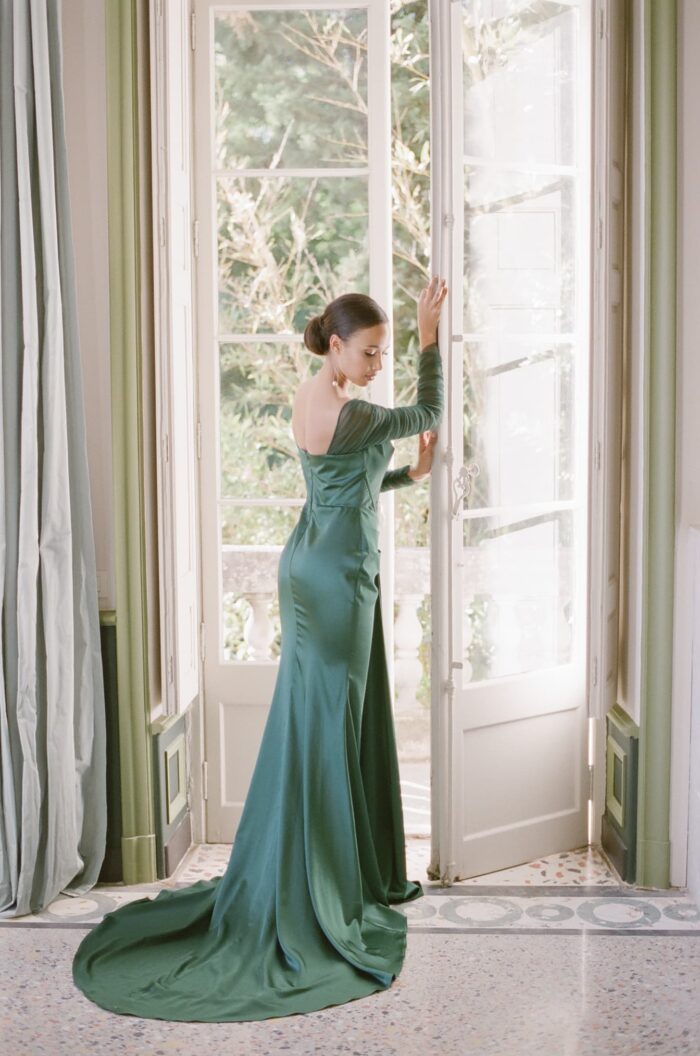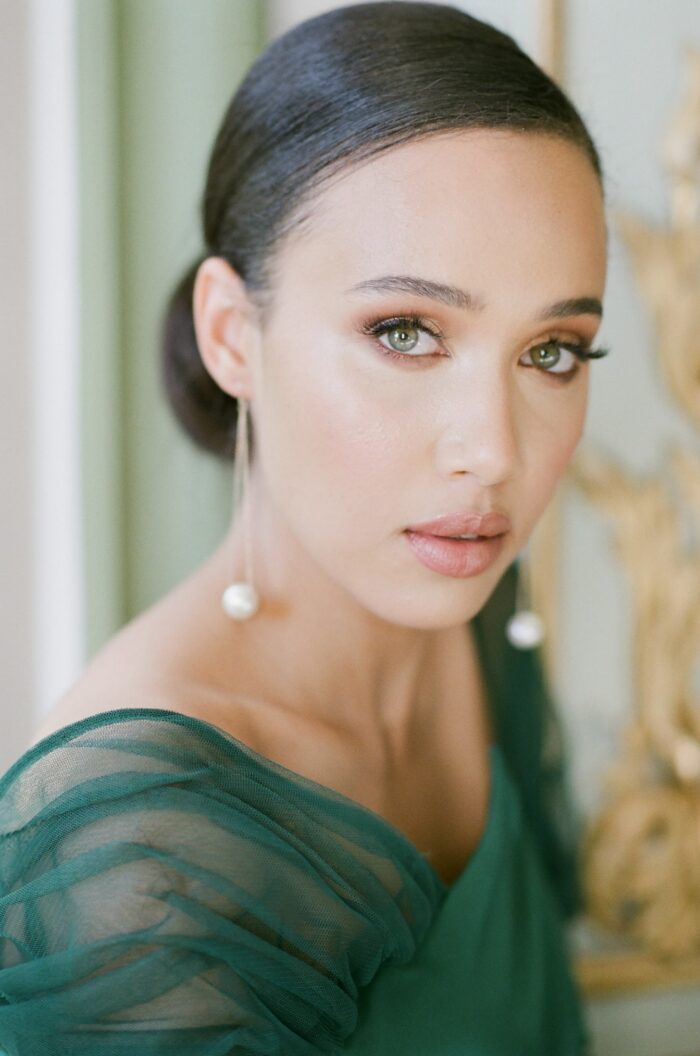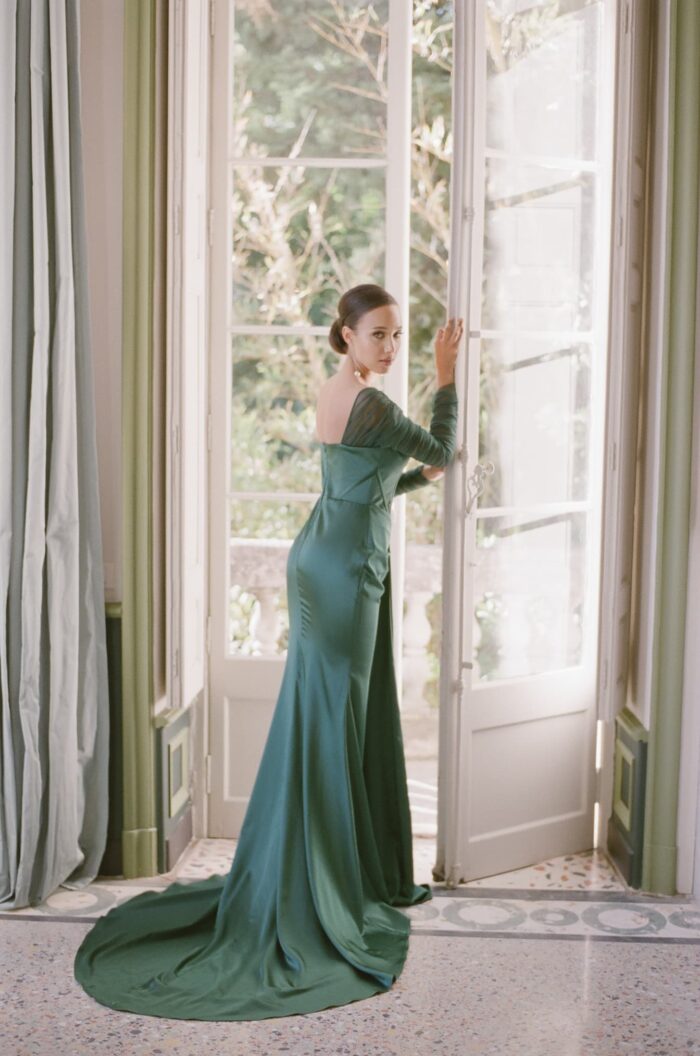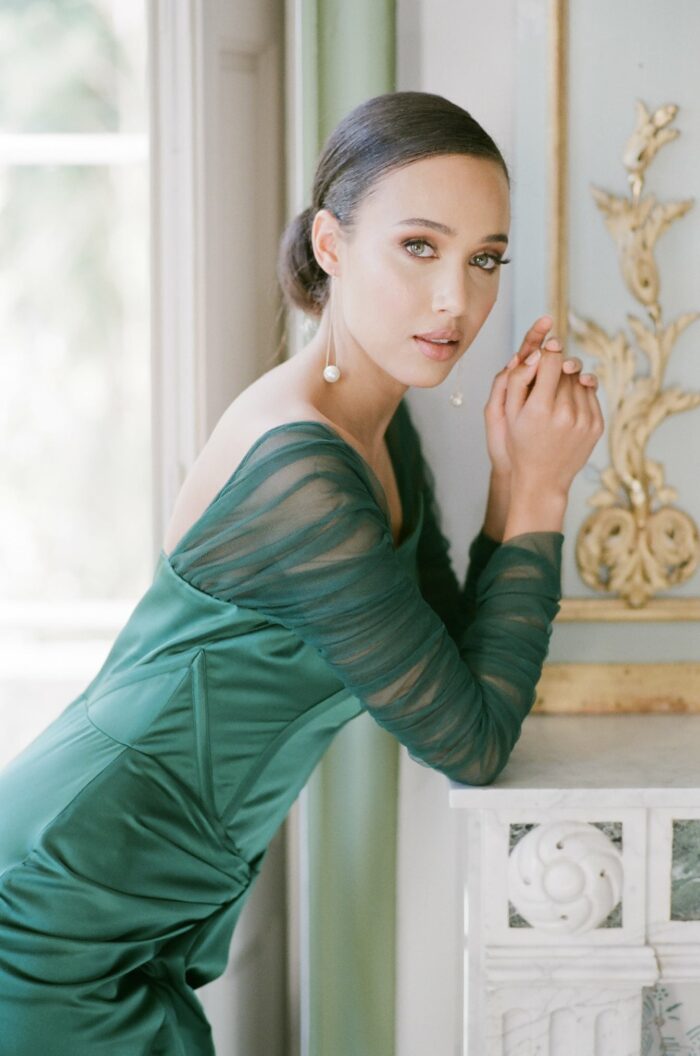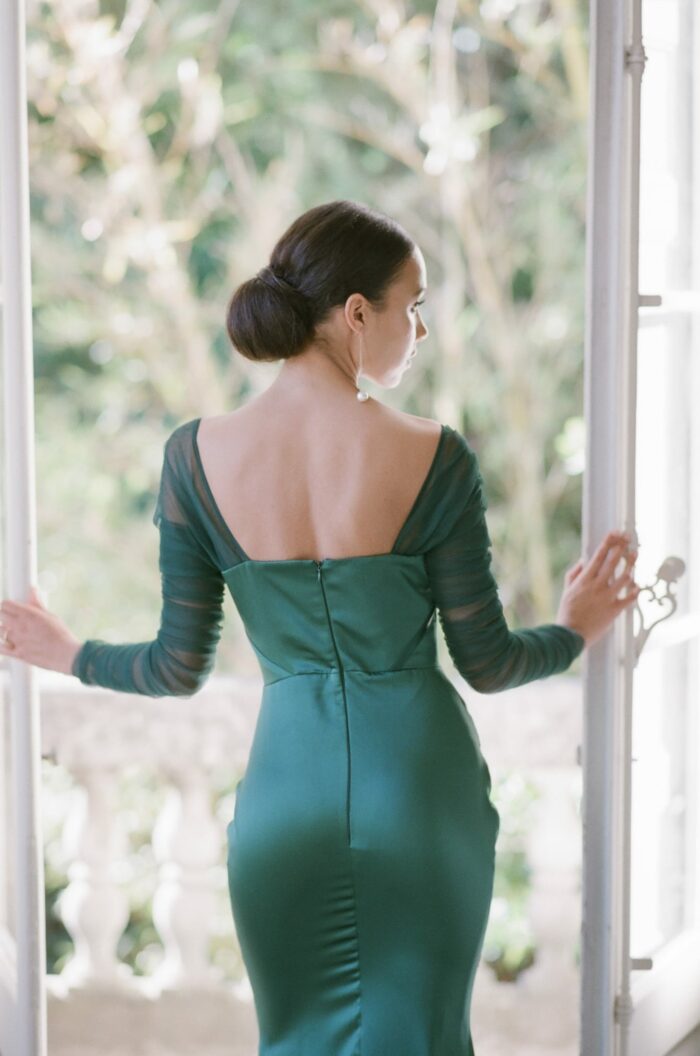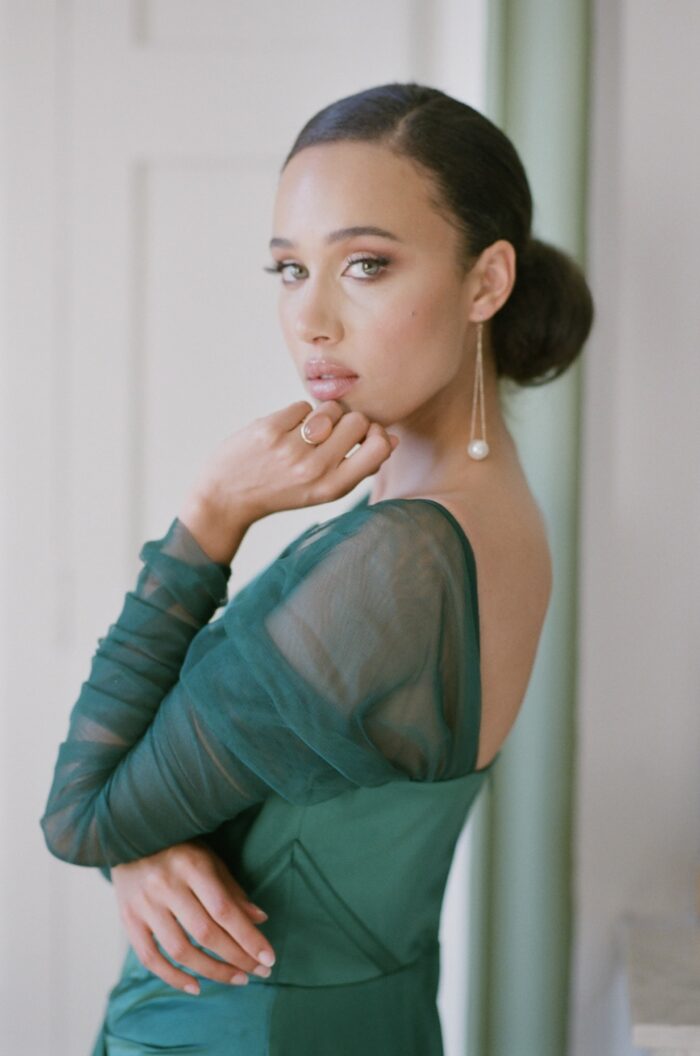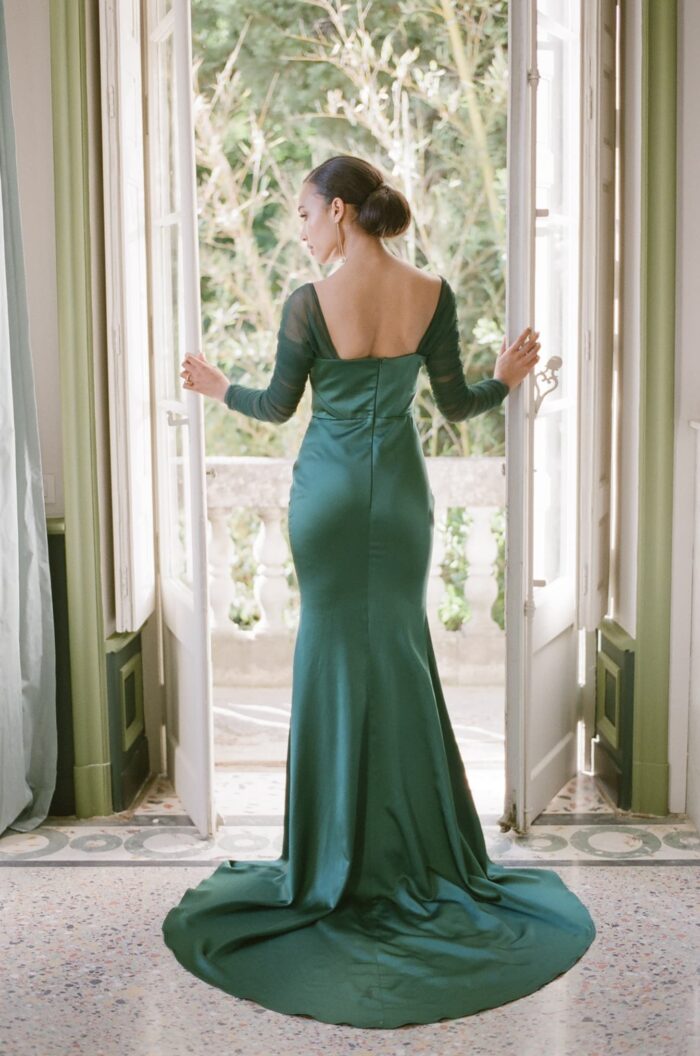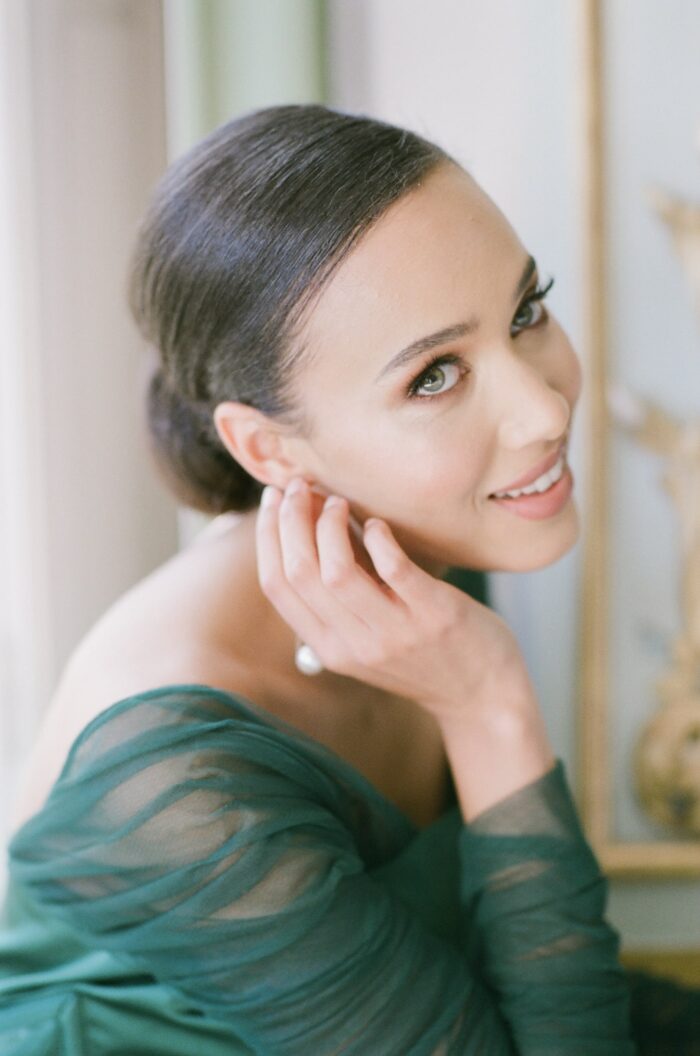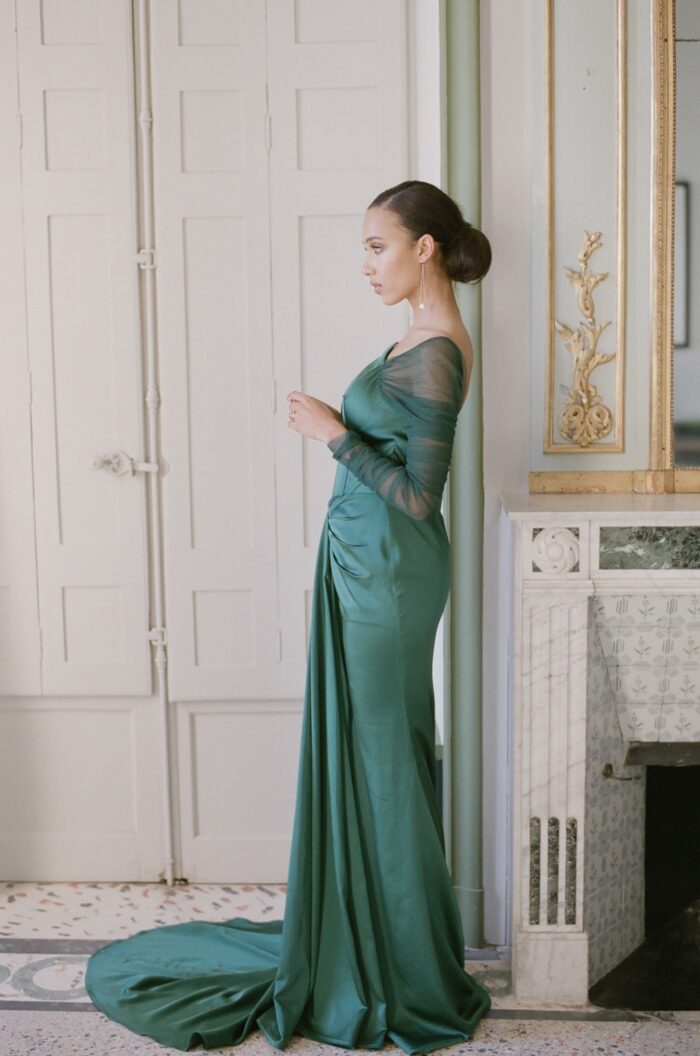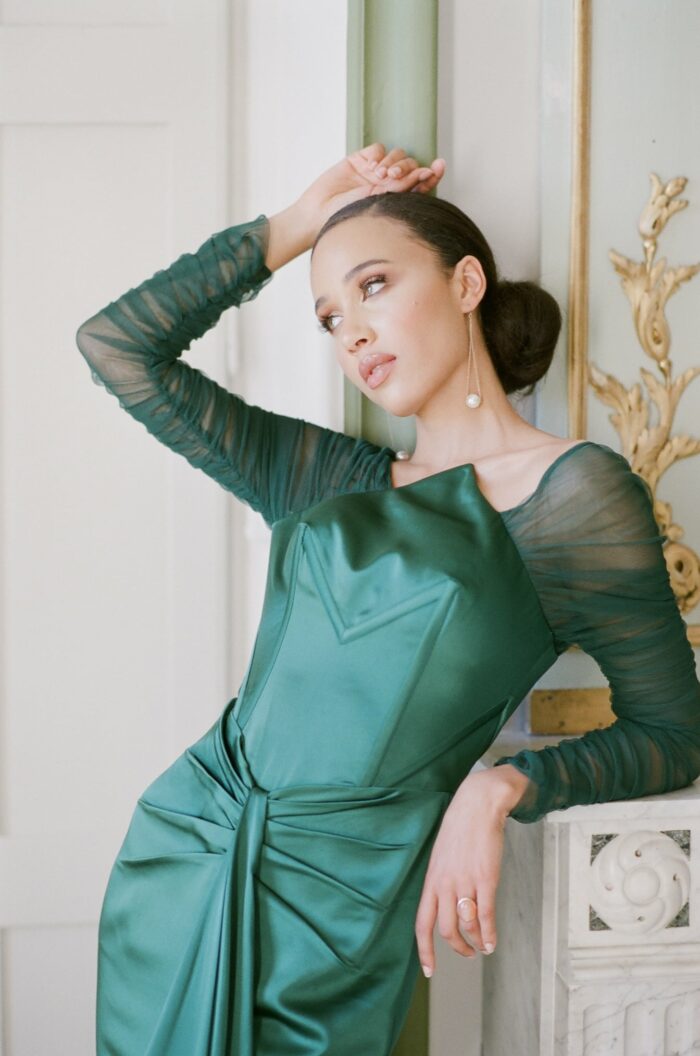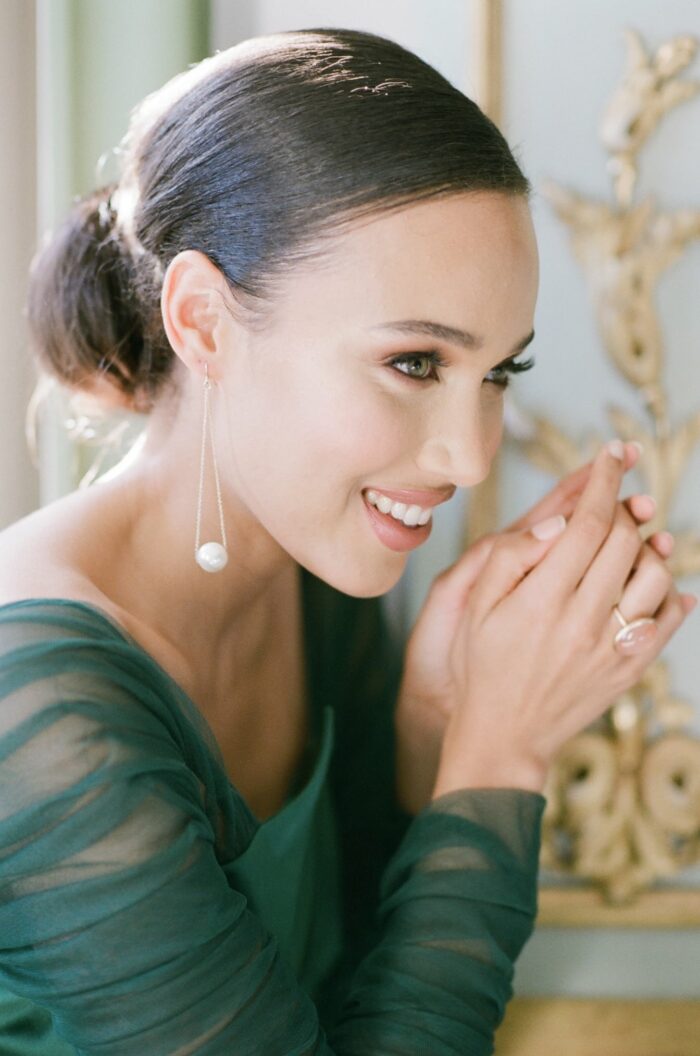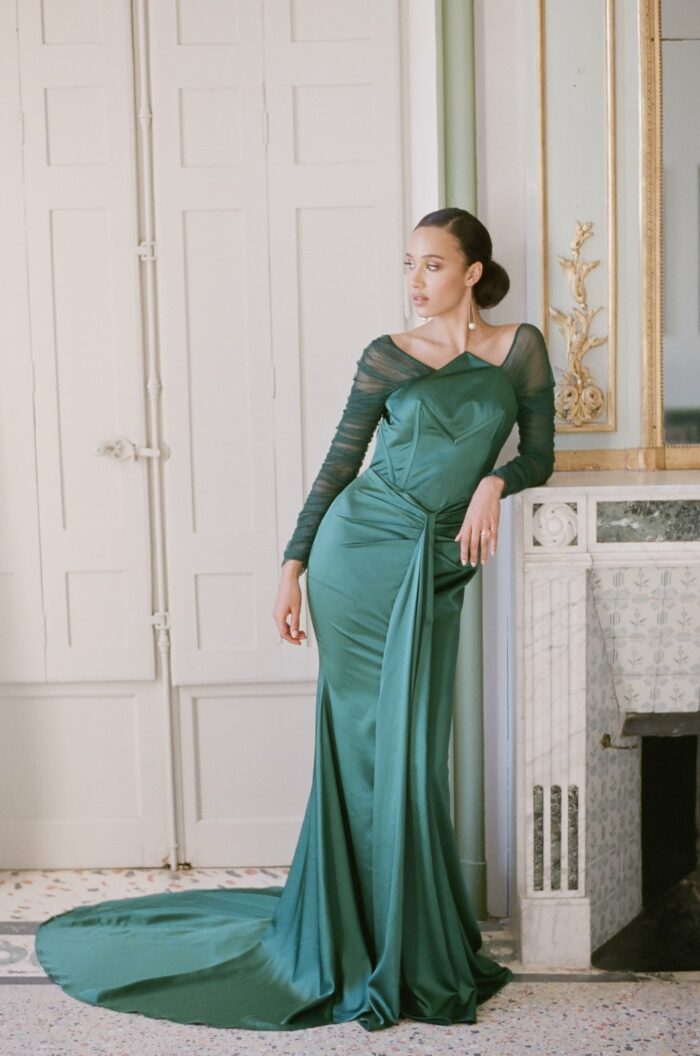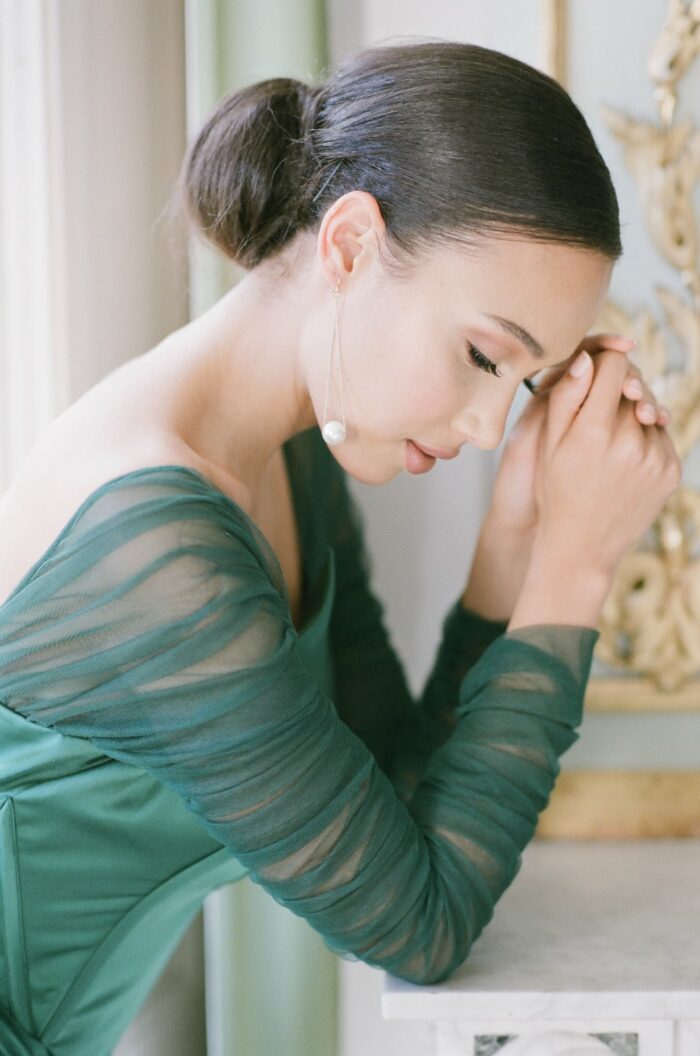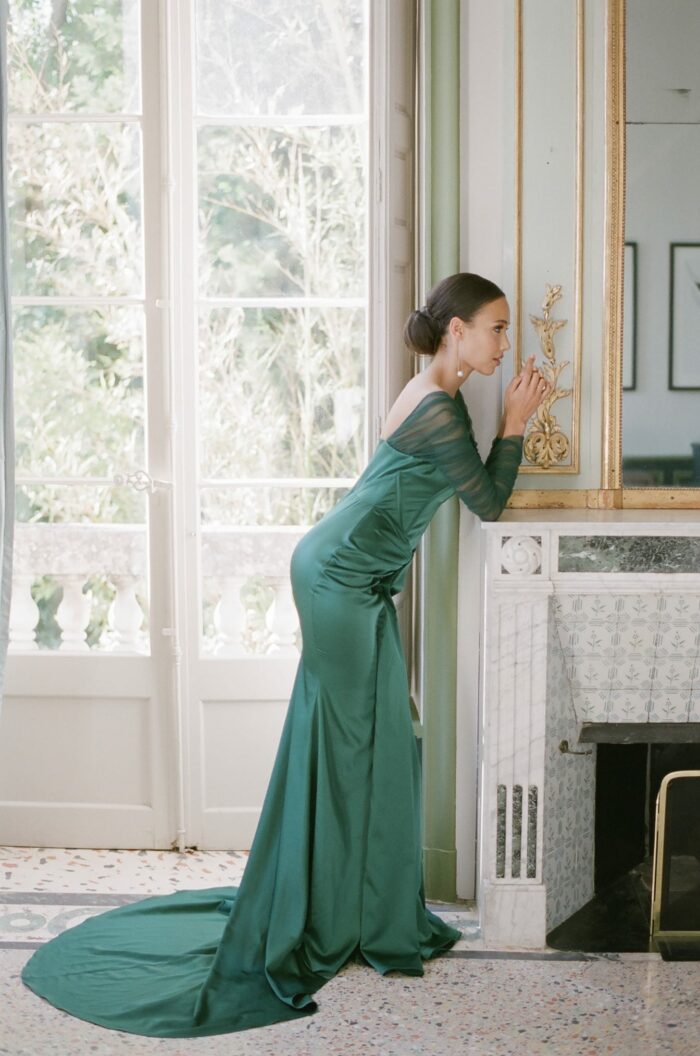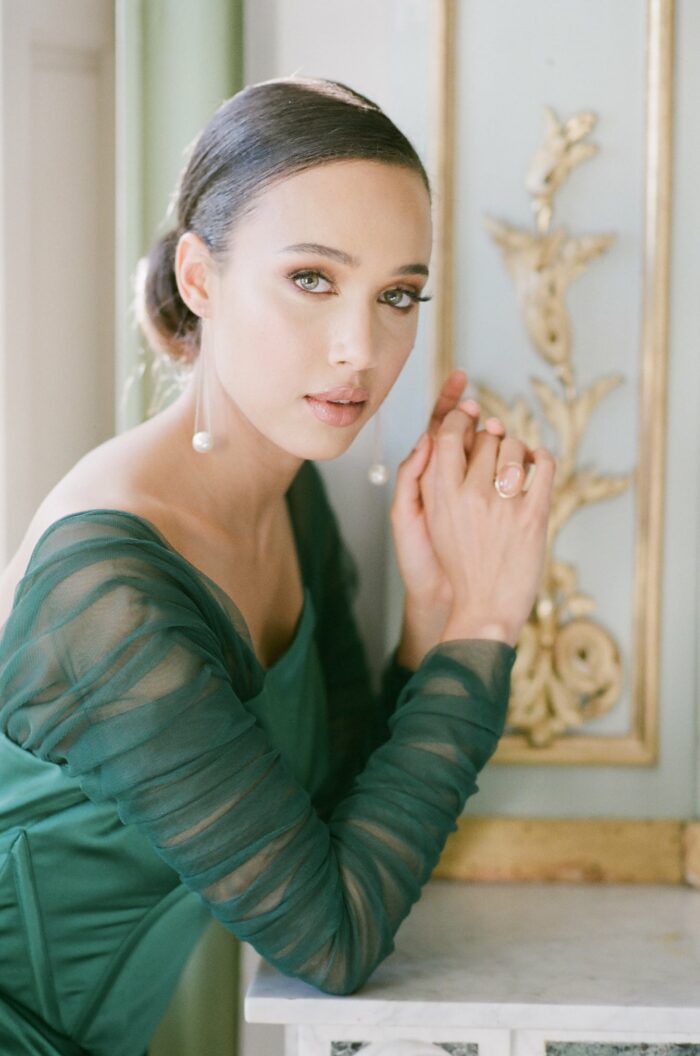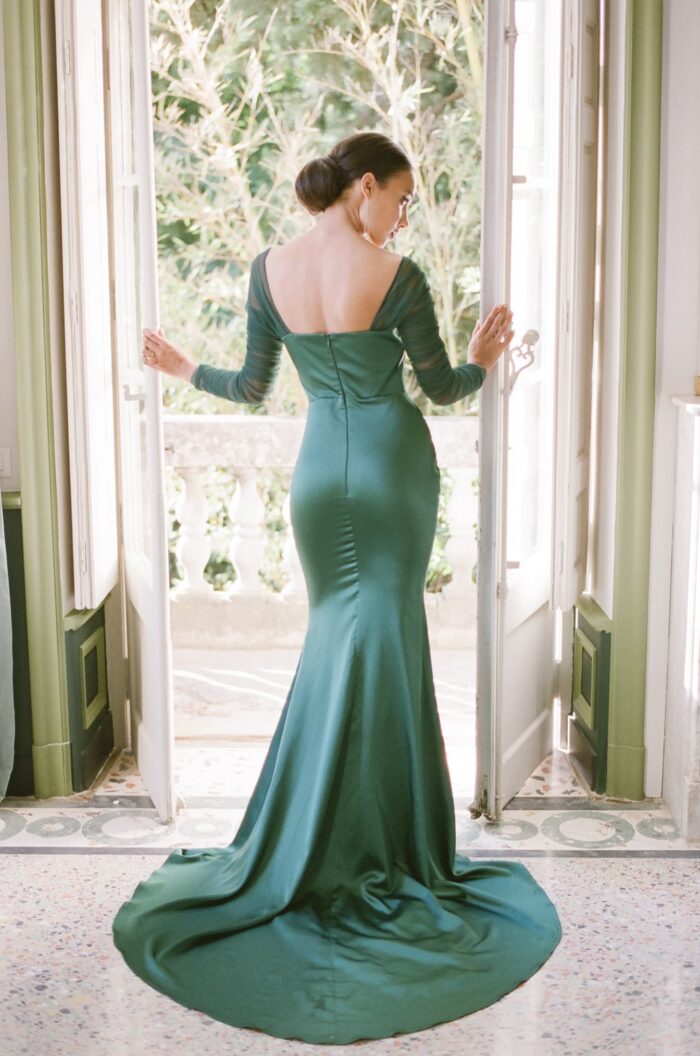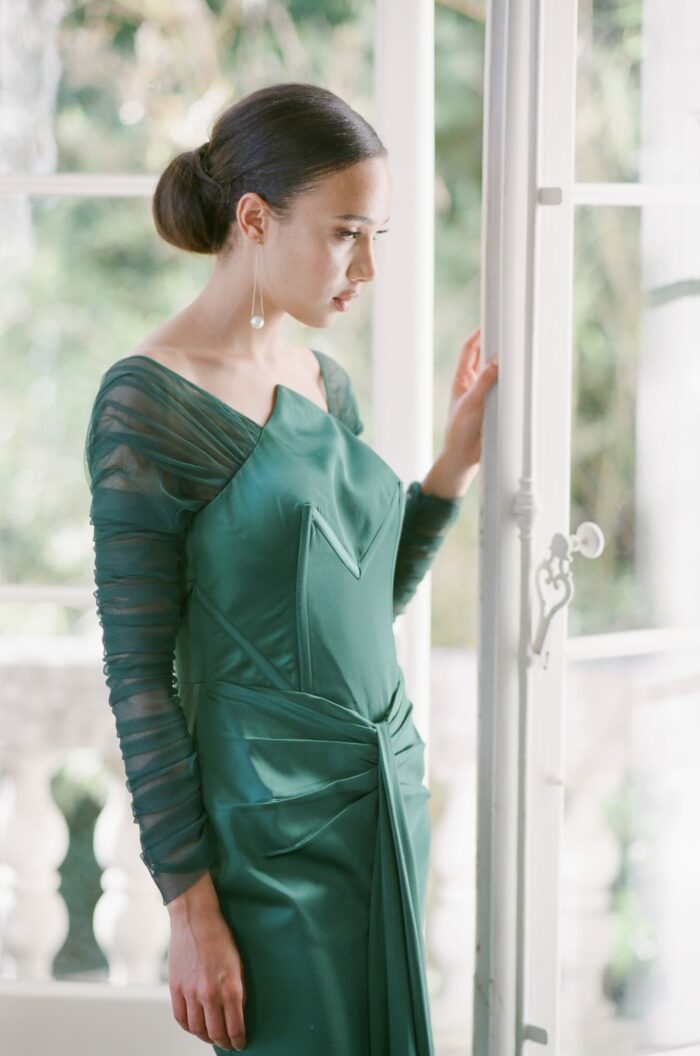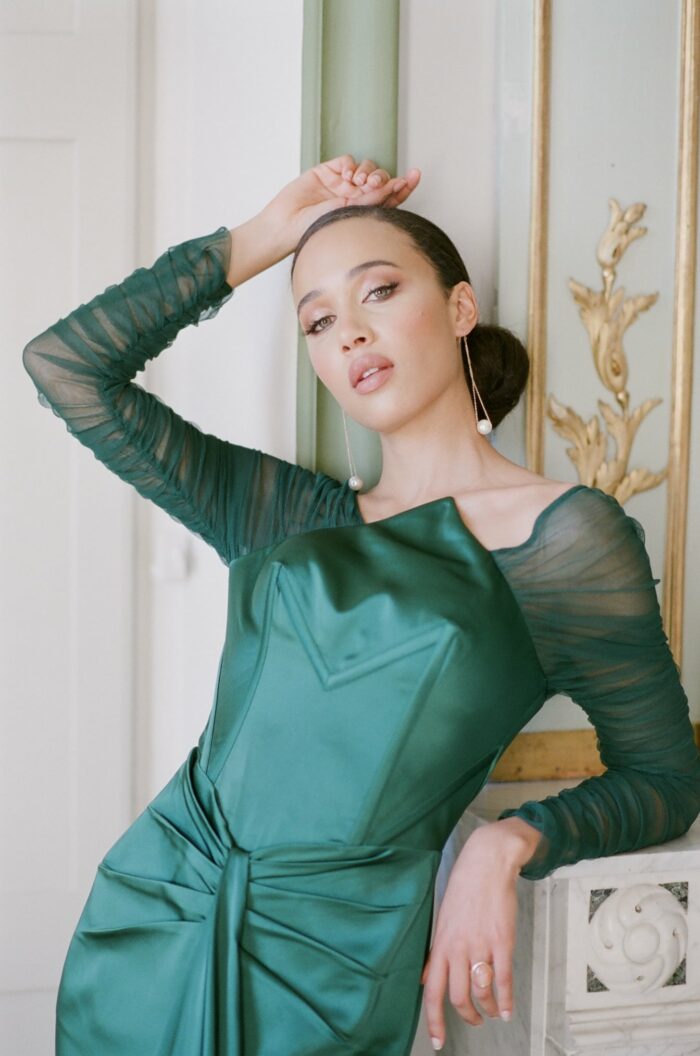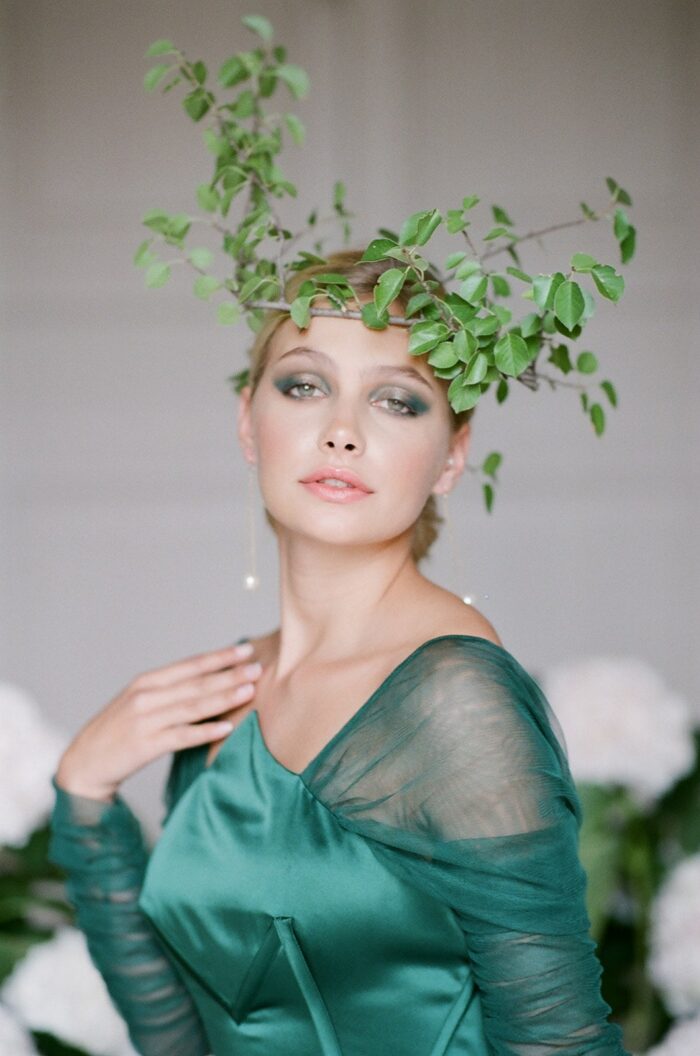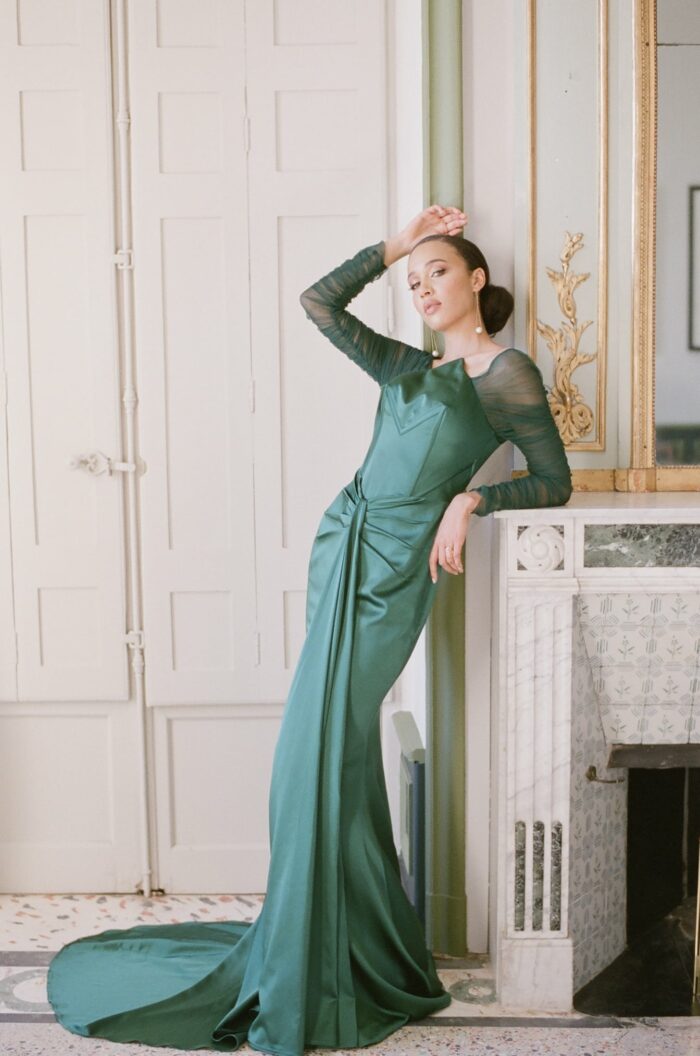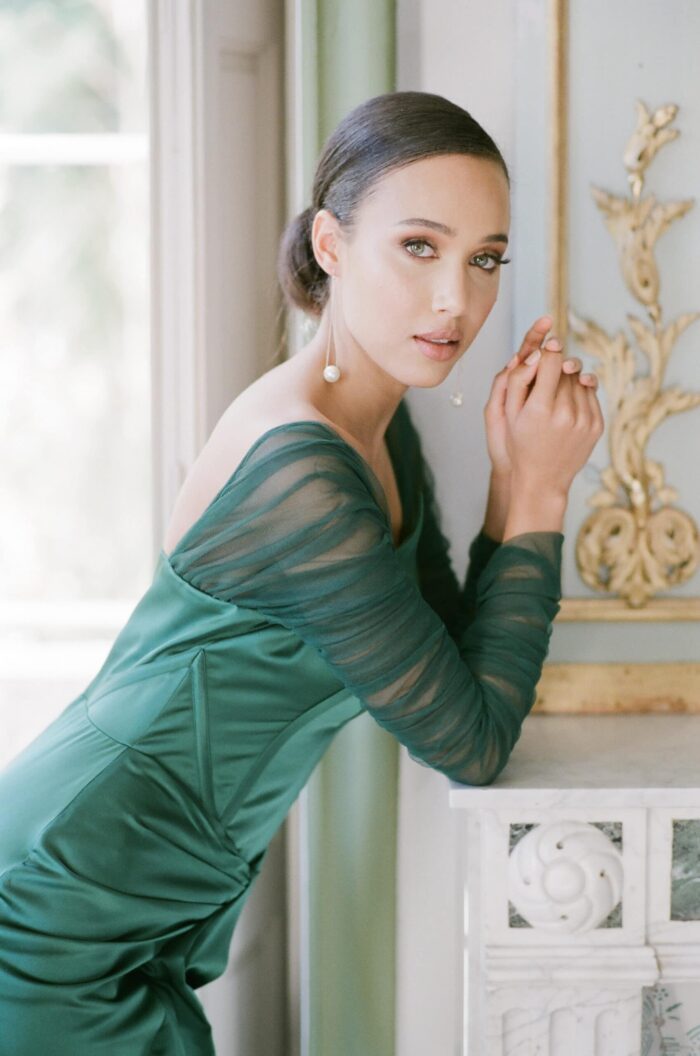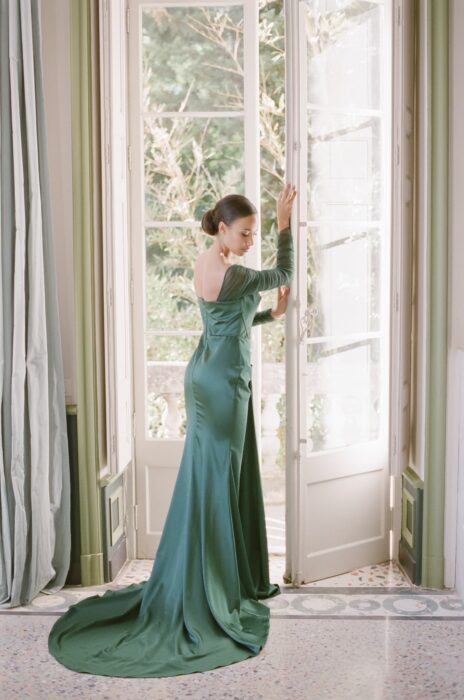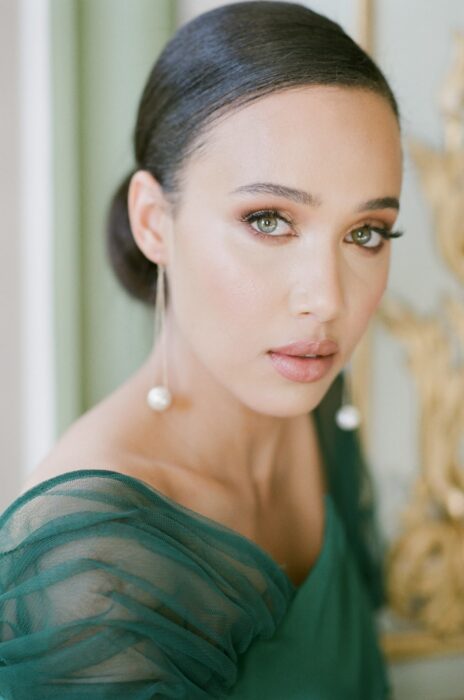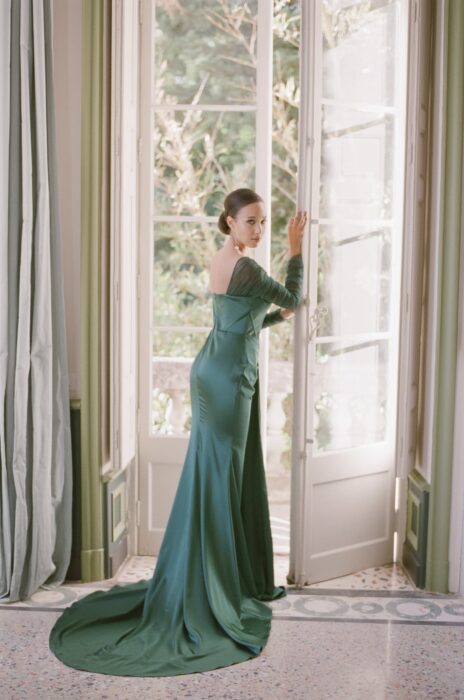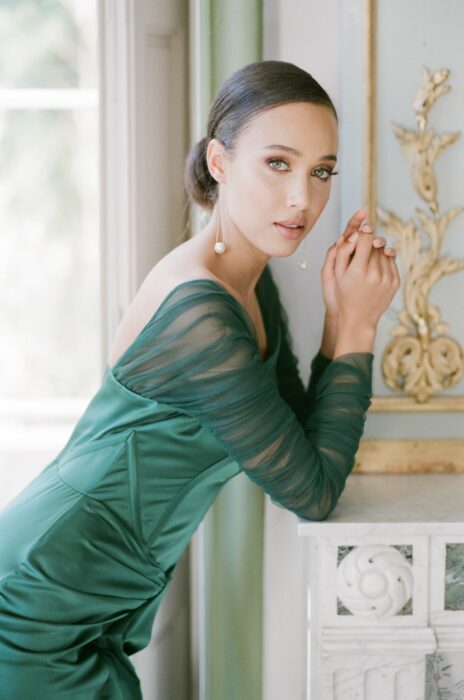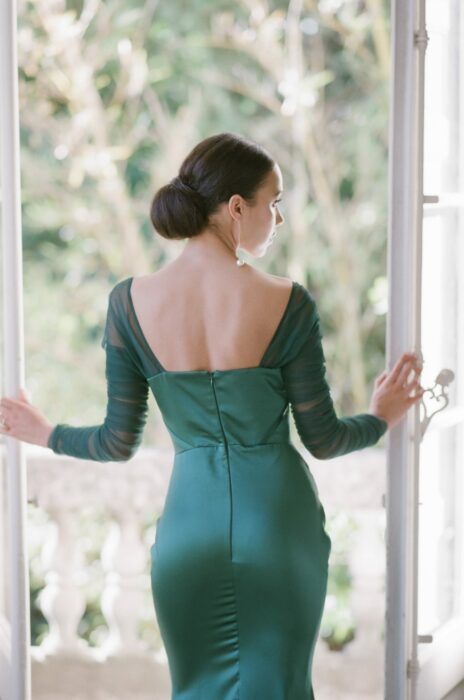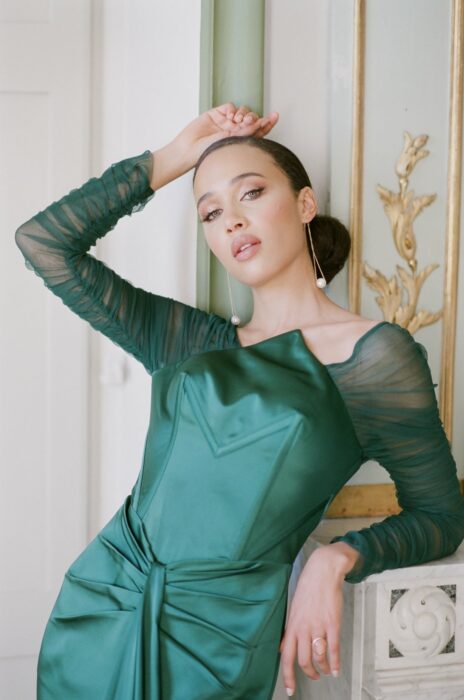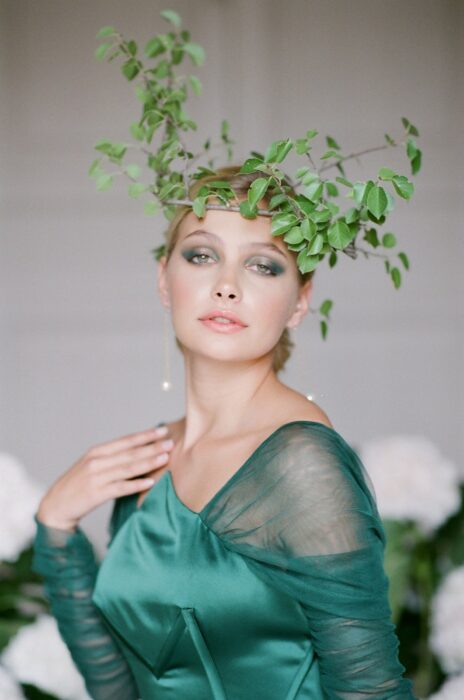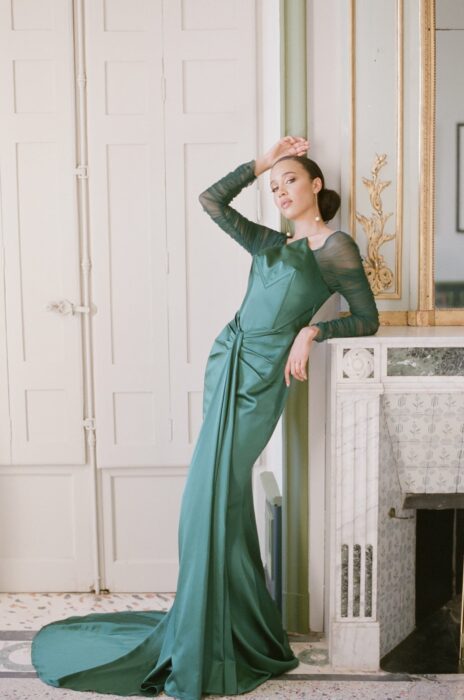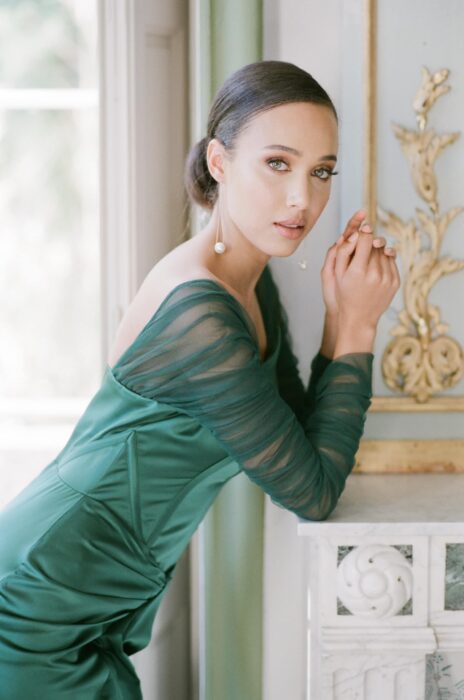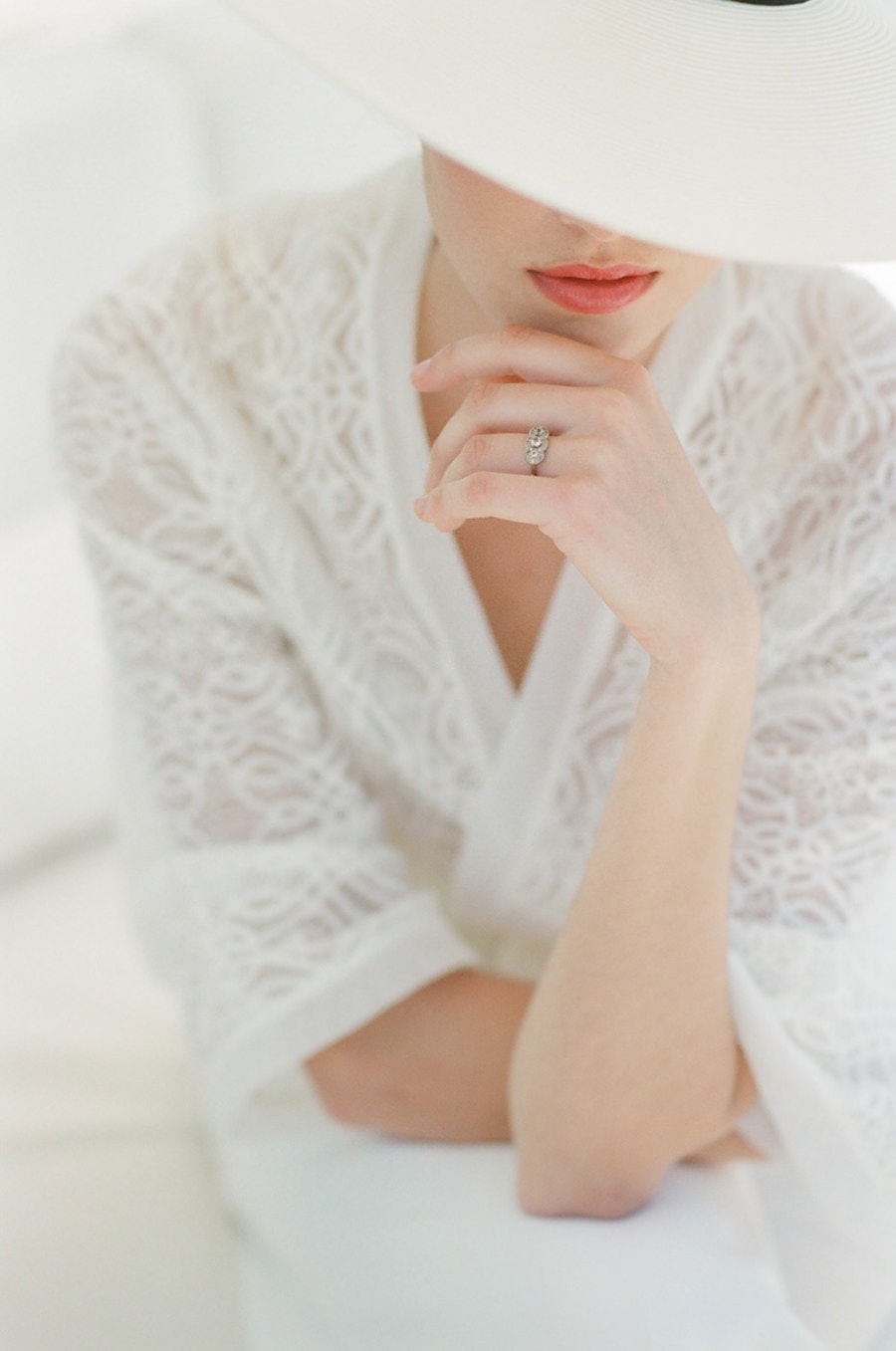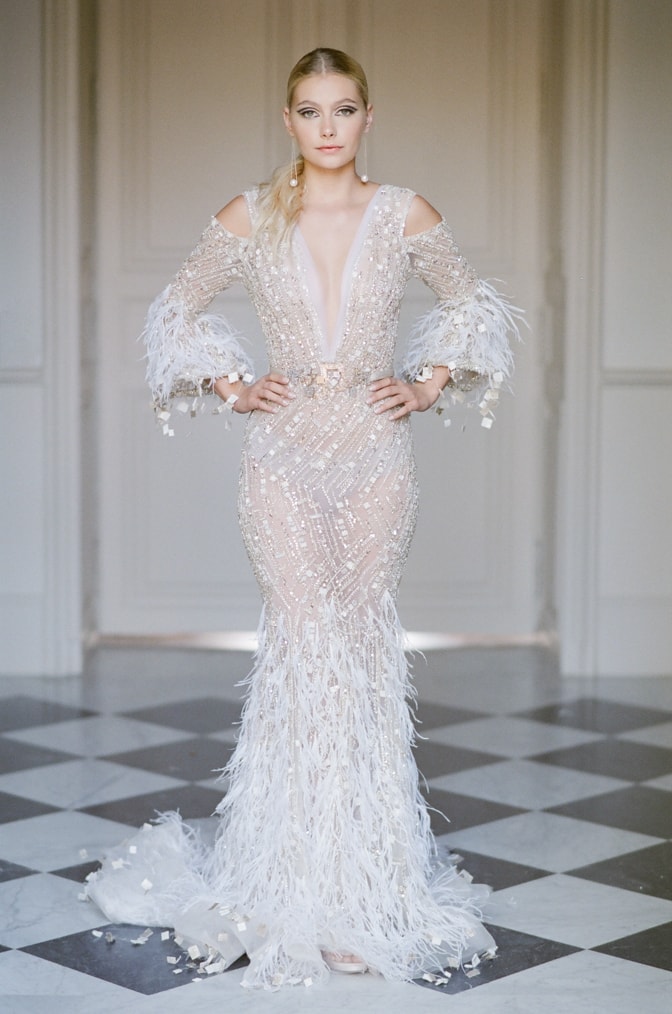 TAMARA GRUNER © 2023 — ALL RIGHTS RESERVED