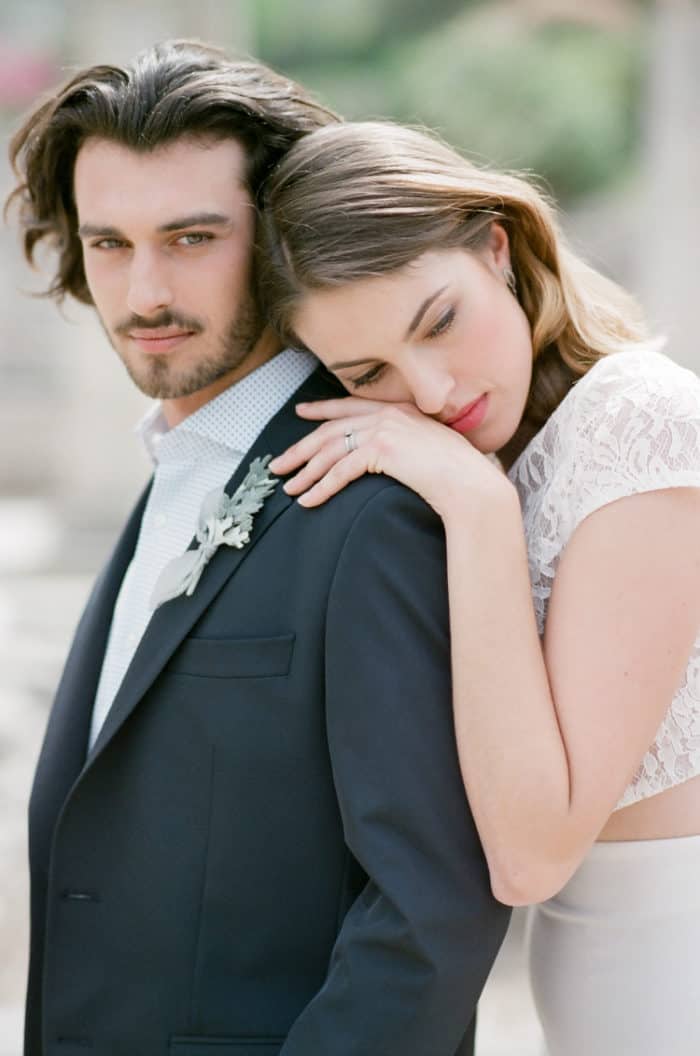 GLANUM RUINS, PROVENCE, FRANCE
When you think of Provence you might think of lush lavender fields and olive trees in summer along with good food such as baguette, wine and cheese. But Provence has so much more to offer than just beautiful lavender fields and olive trees.
Have you ever read about the history of Provence? And have you ever heard of the ancient Roman city of Glanum? If not, then you will enjoy this romantic engagement at the ruins of Glanum in Provence.
Glanum is located in the south of France near St-Rémy-de-Provence. It was a Greek  and then Roman town. Glanum prospered thanks to its great trading routes between Italy and the Rhone River.
With its temples, a theatre, basilica, monumental arch, and Roman baths, amongst other amenities, the town offers the modern visitor an impressive array of Greco-Roman ruins.
Our couple had a very unique idea of their engagement session in mind and wanted their images to showcase the beautiful Roman ancient city Glanum. Our bride to be is wearing a modern white two-piece outfit from the up and coming French fashion designer Manon Gontero. Her groom to be is wearing a handsome black suit.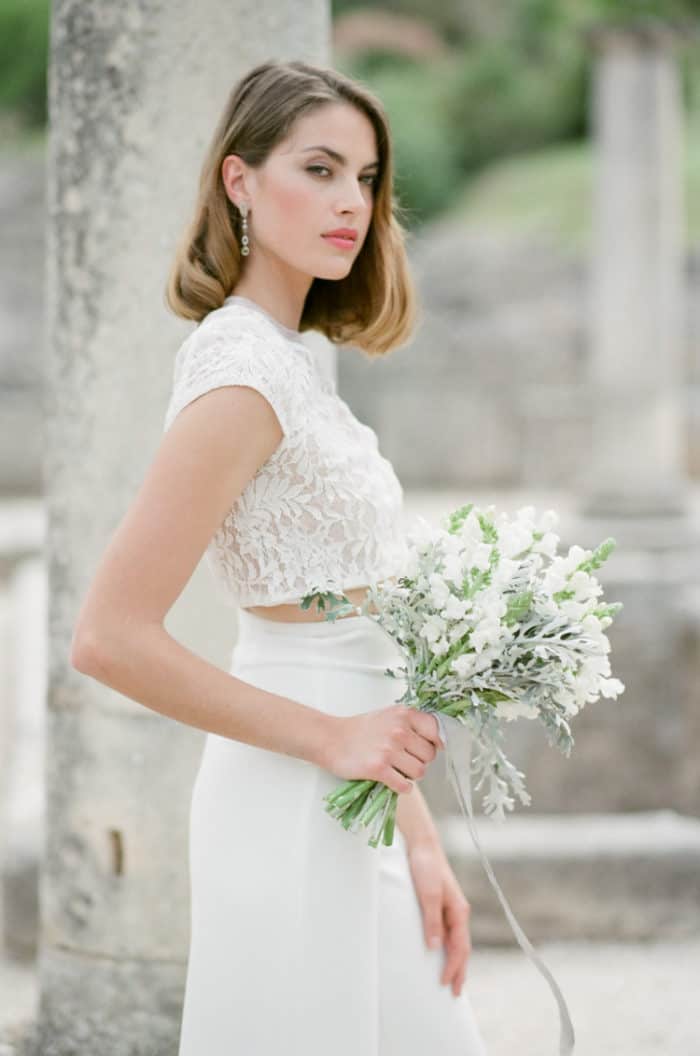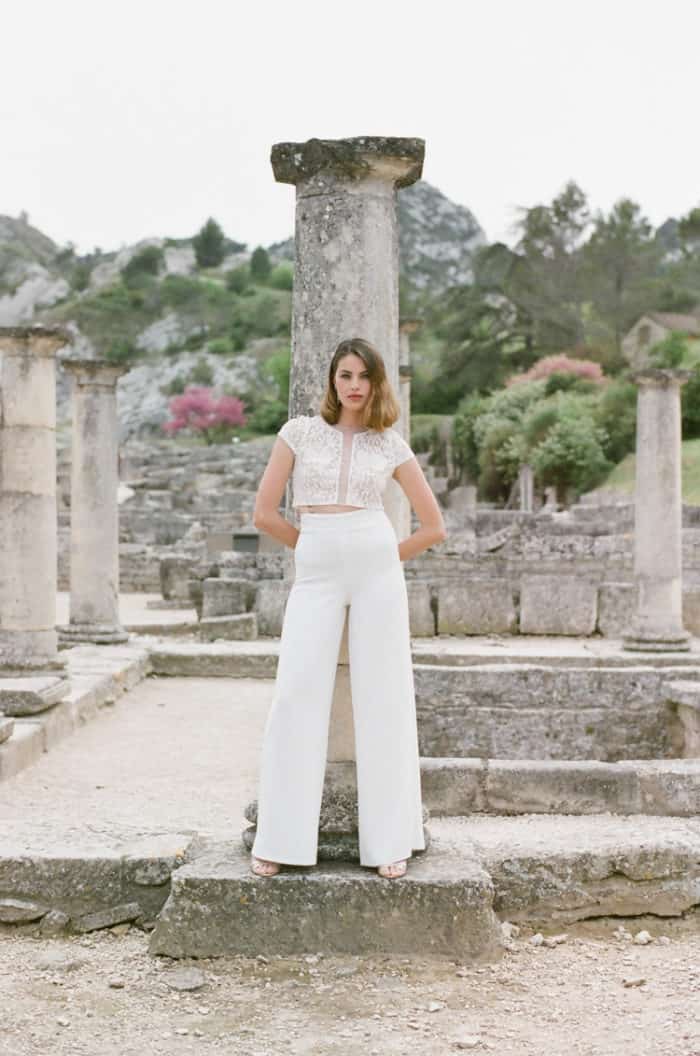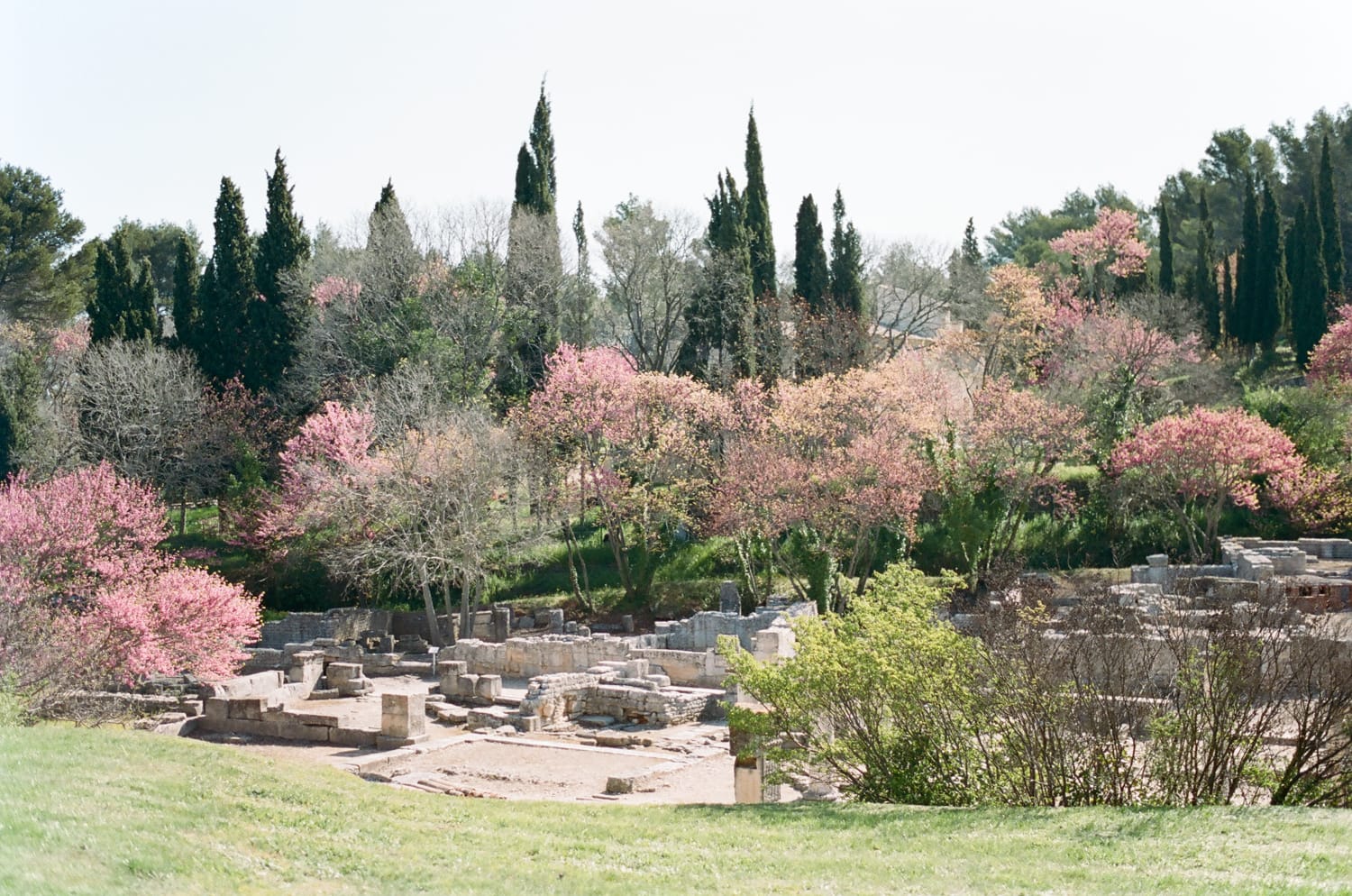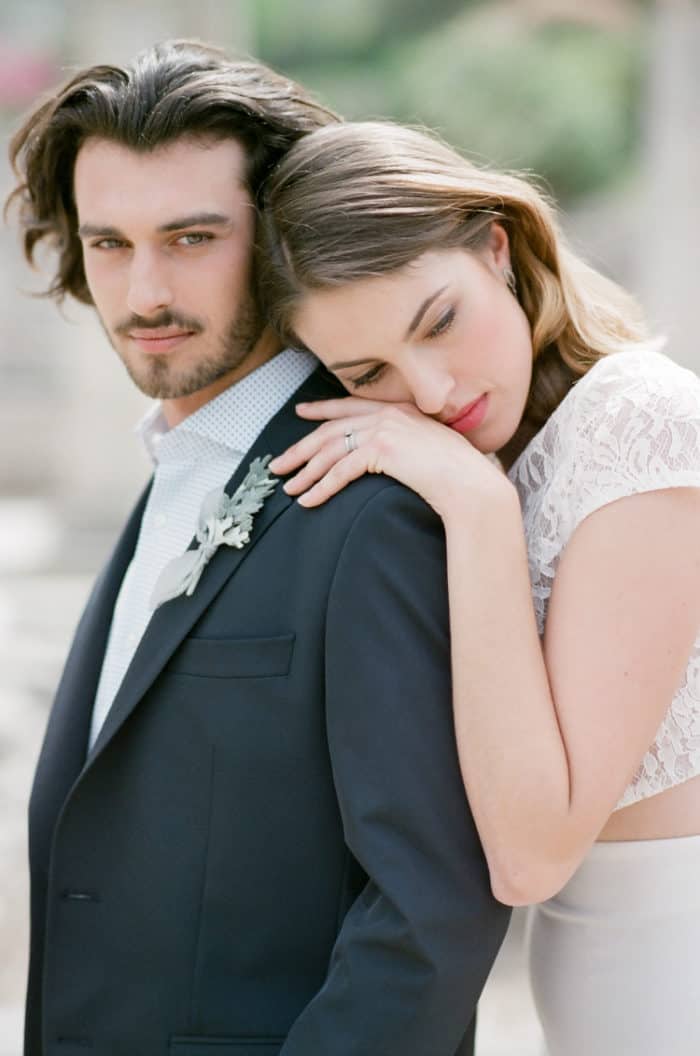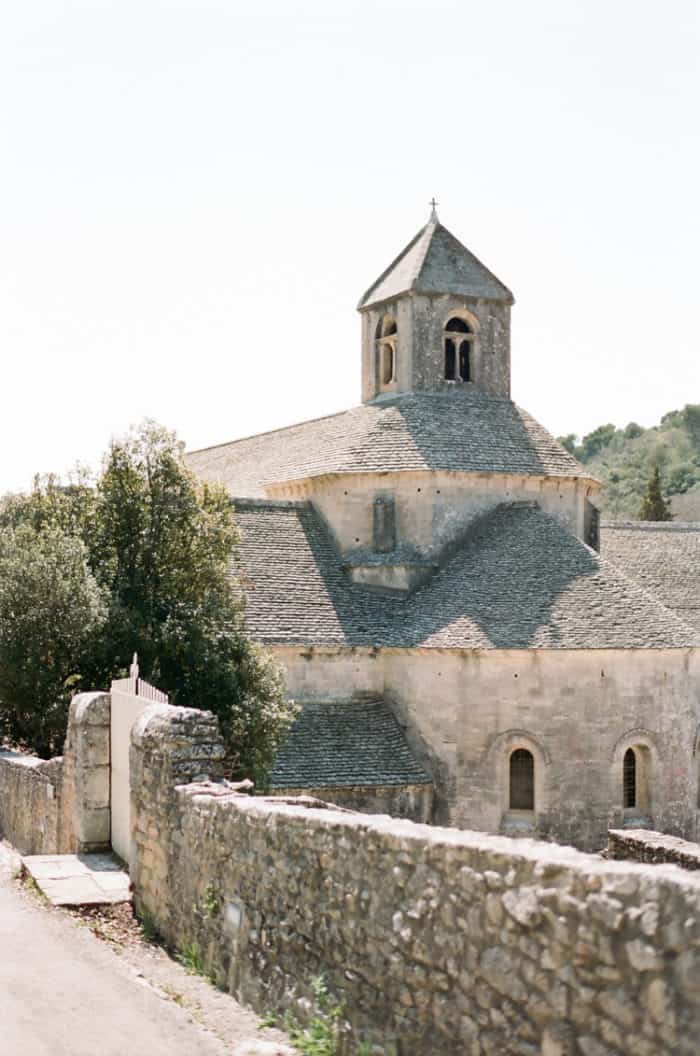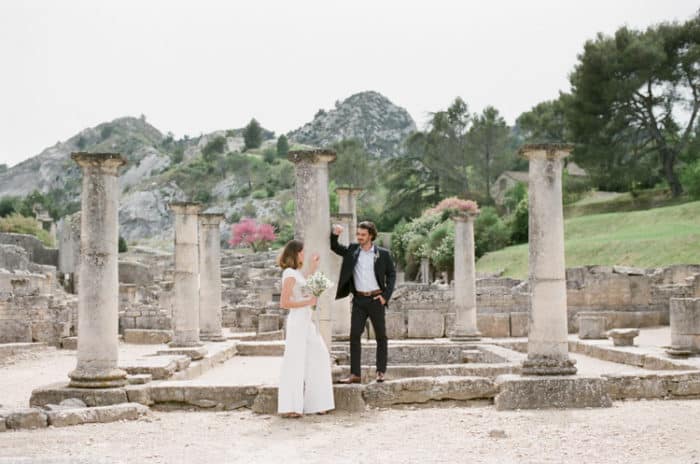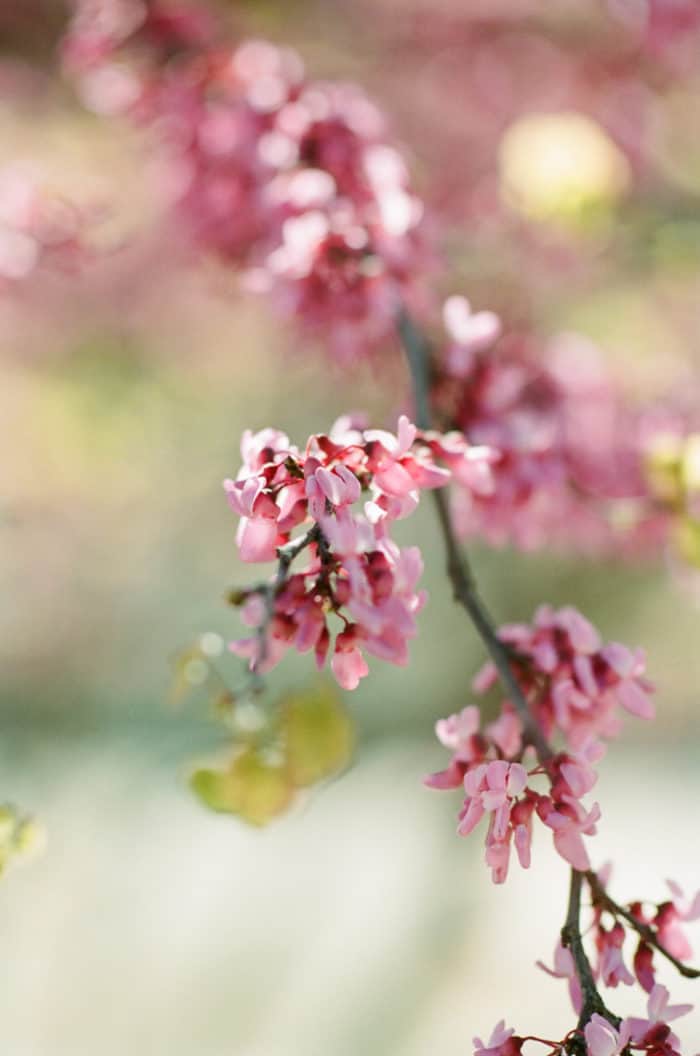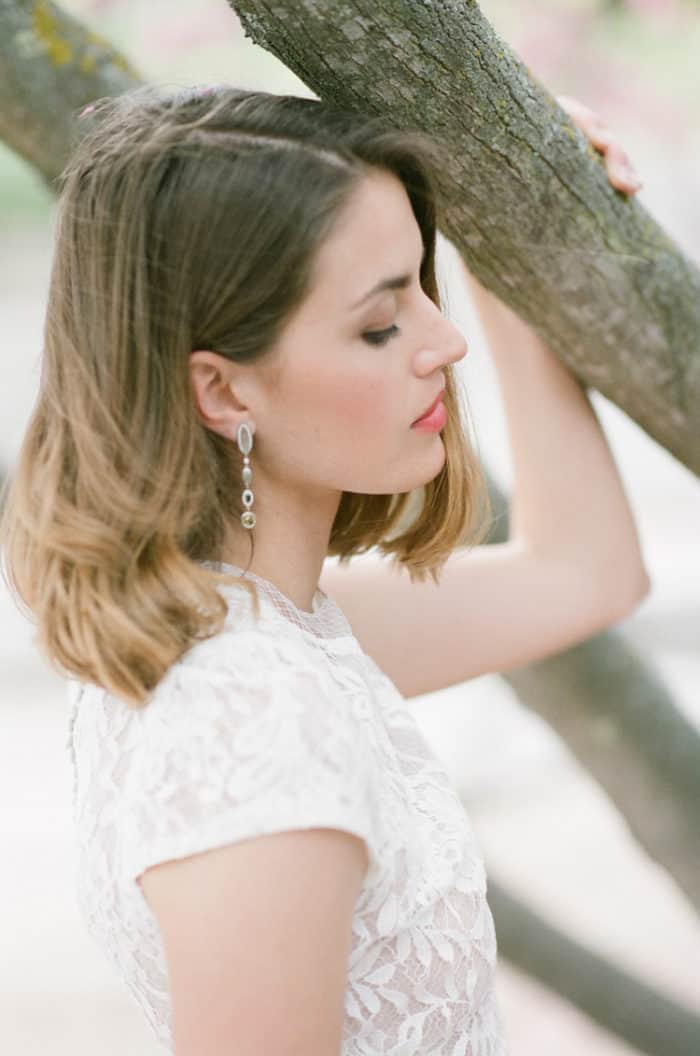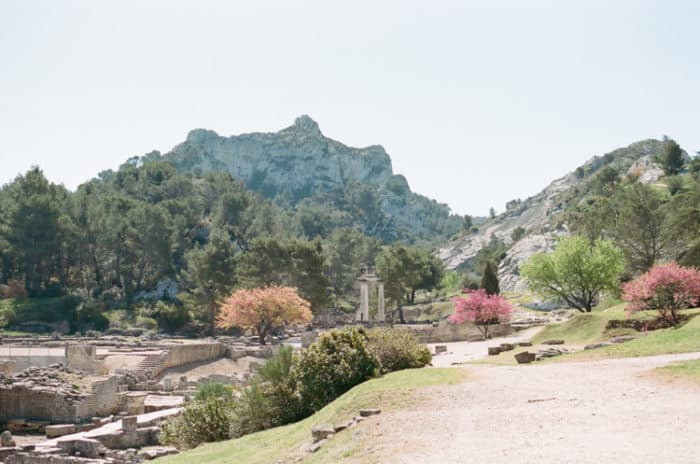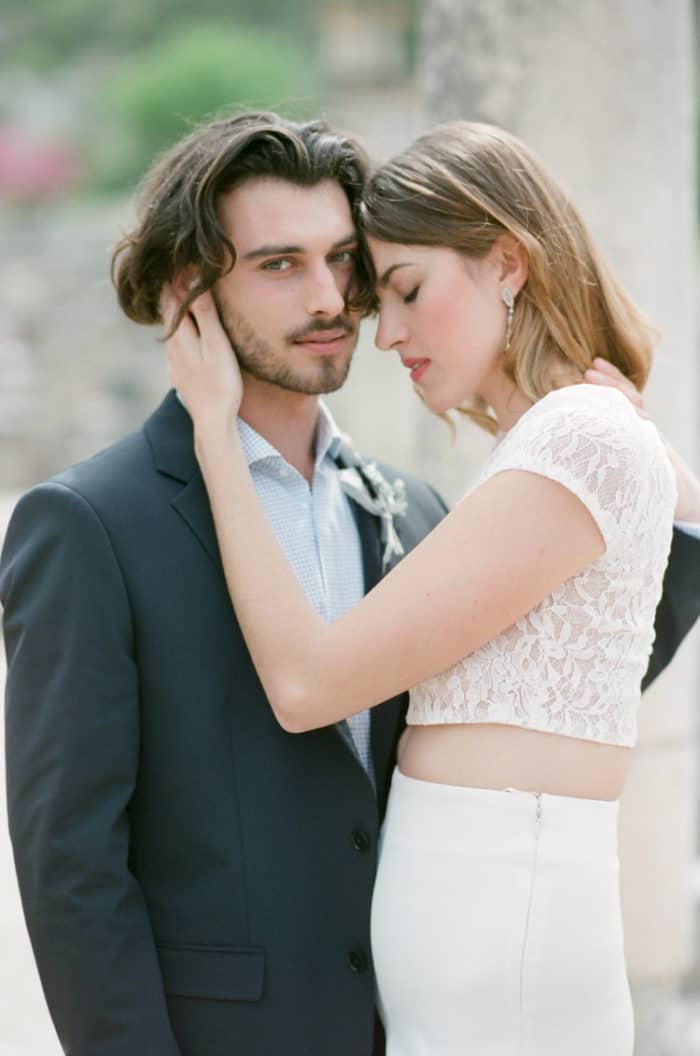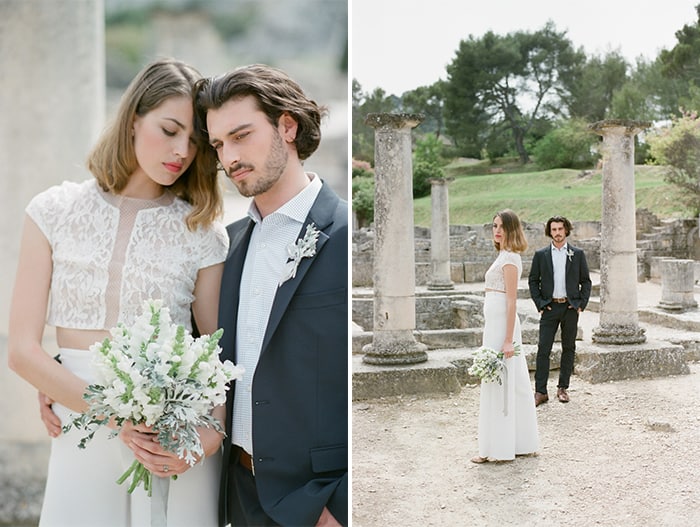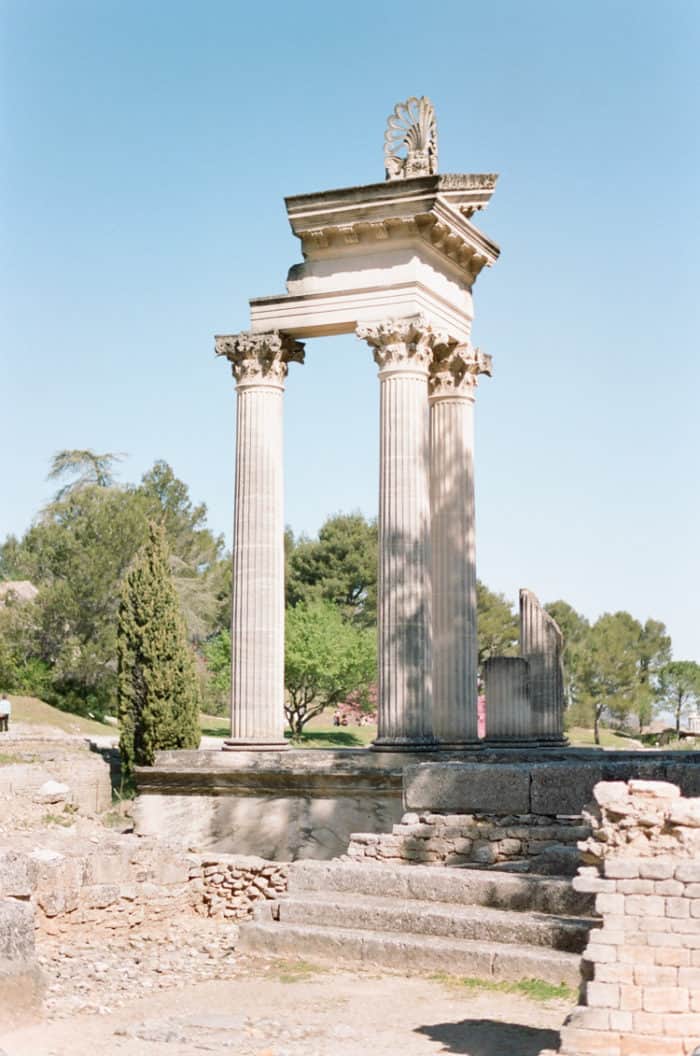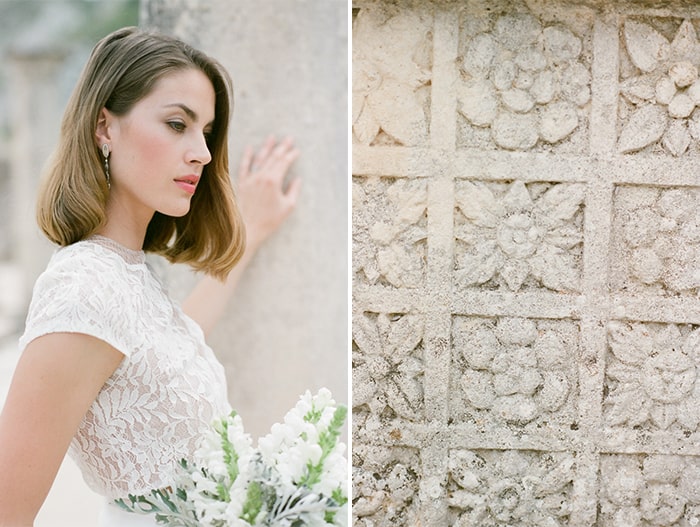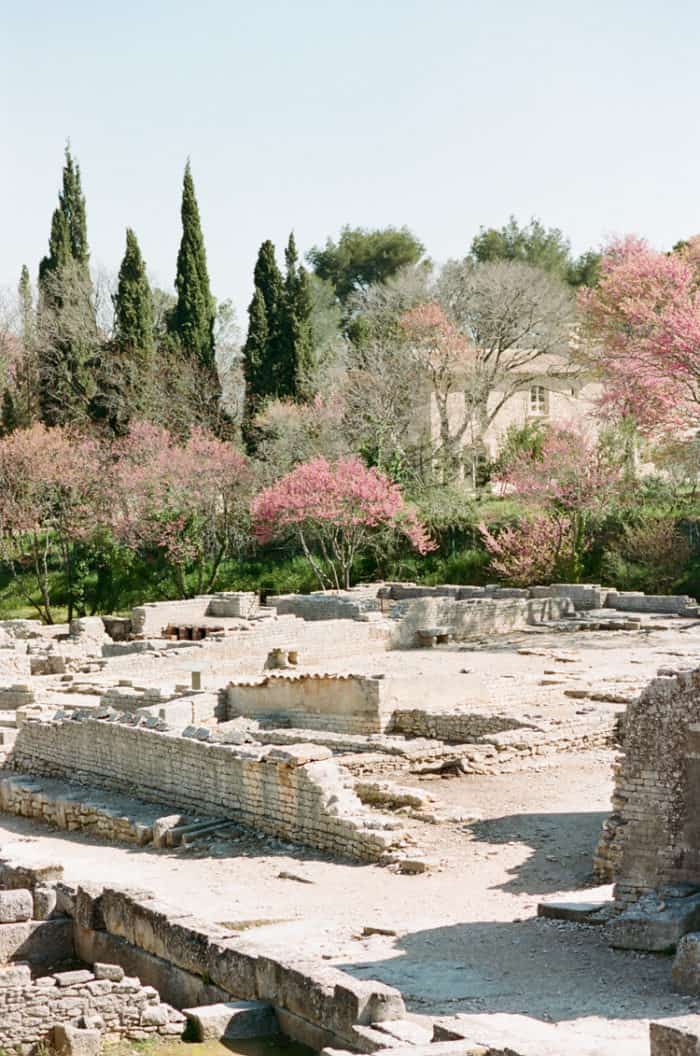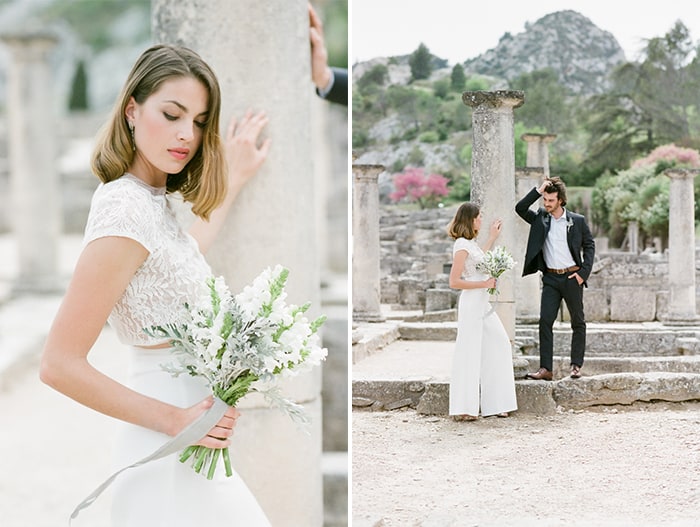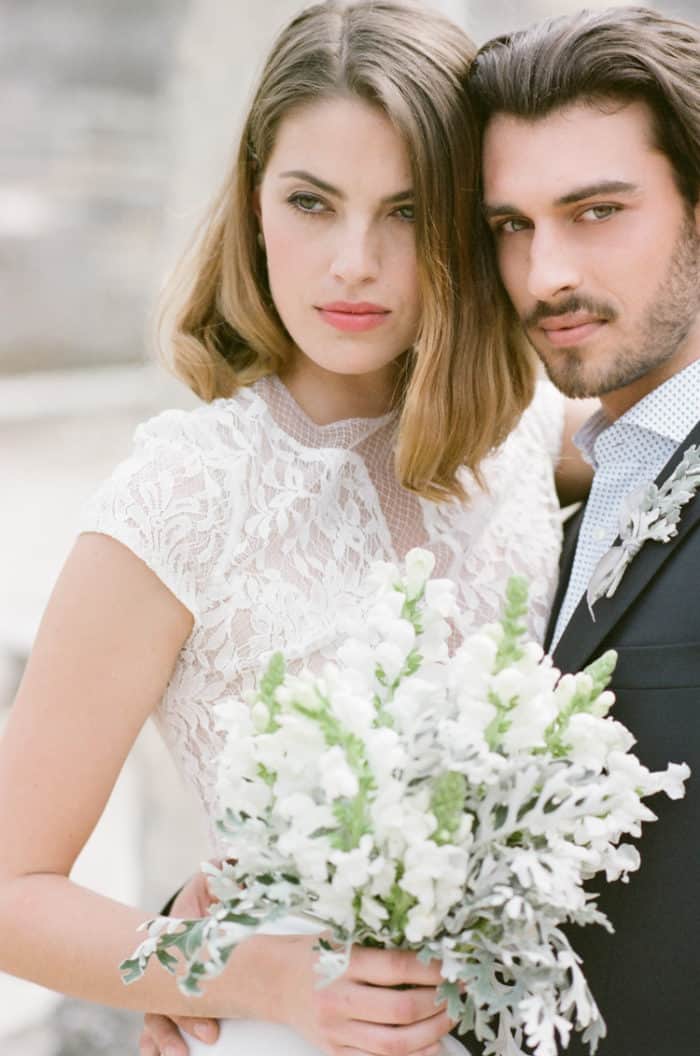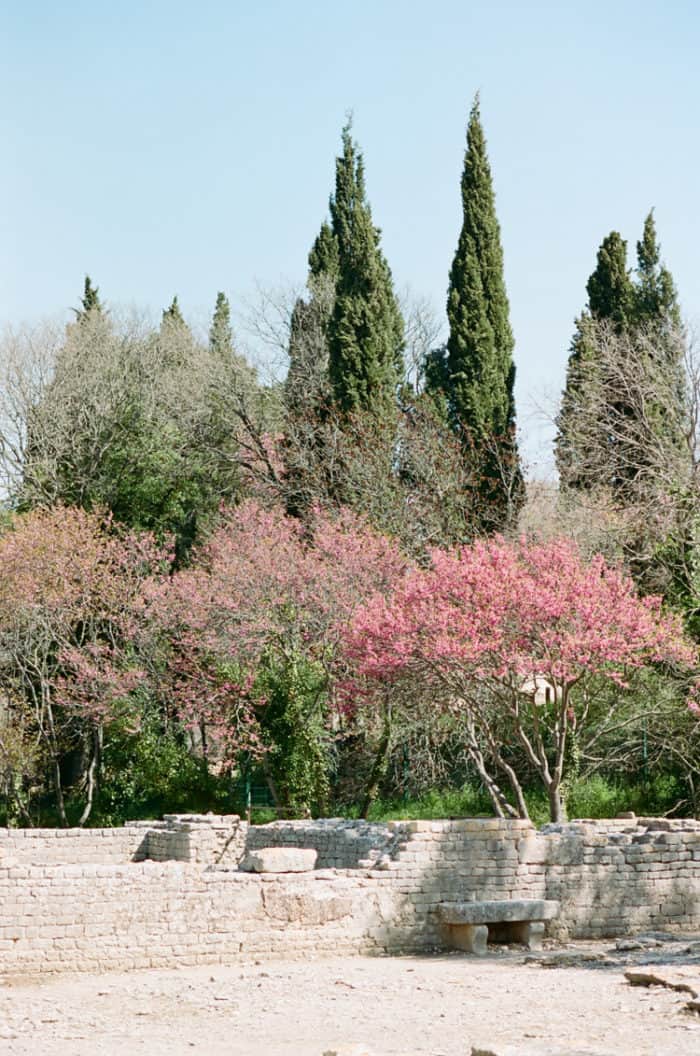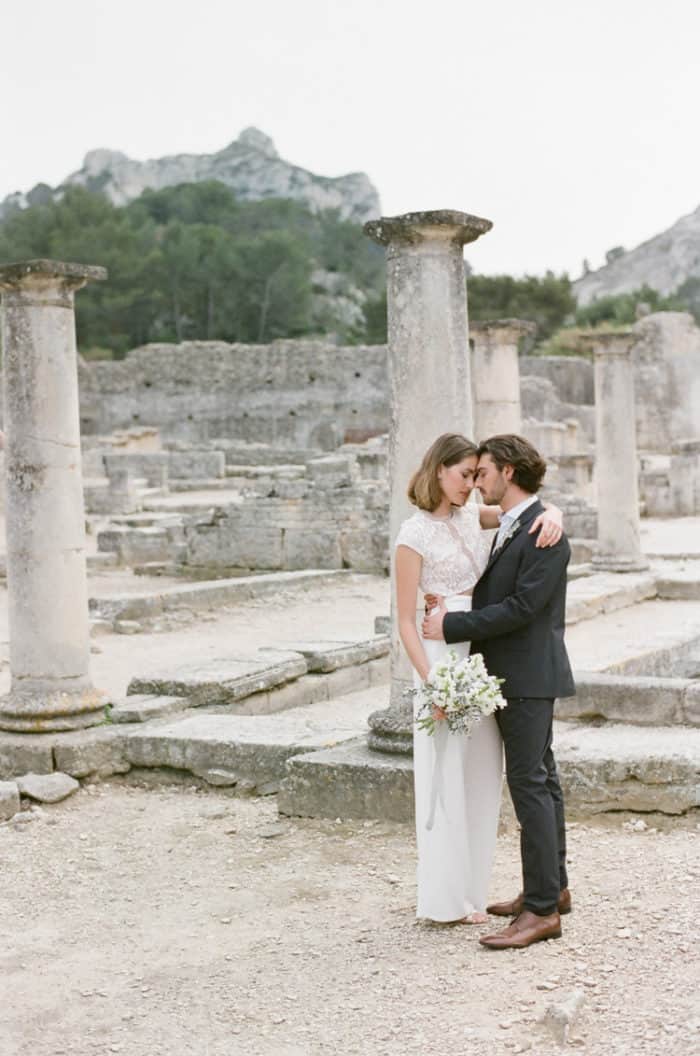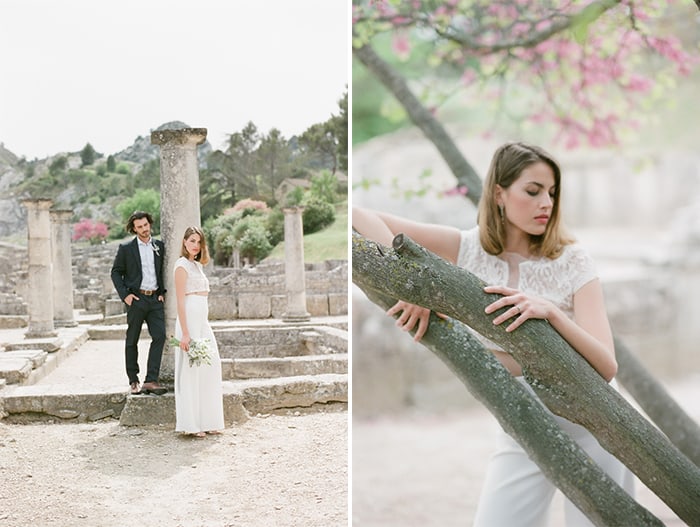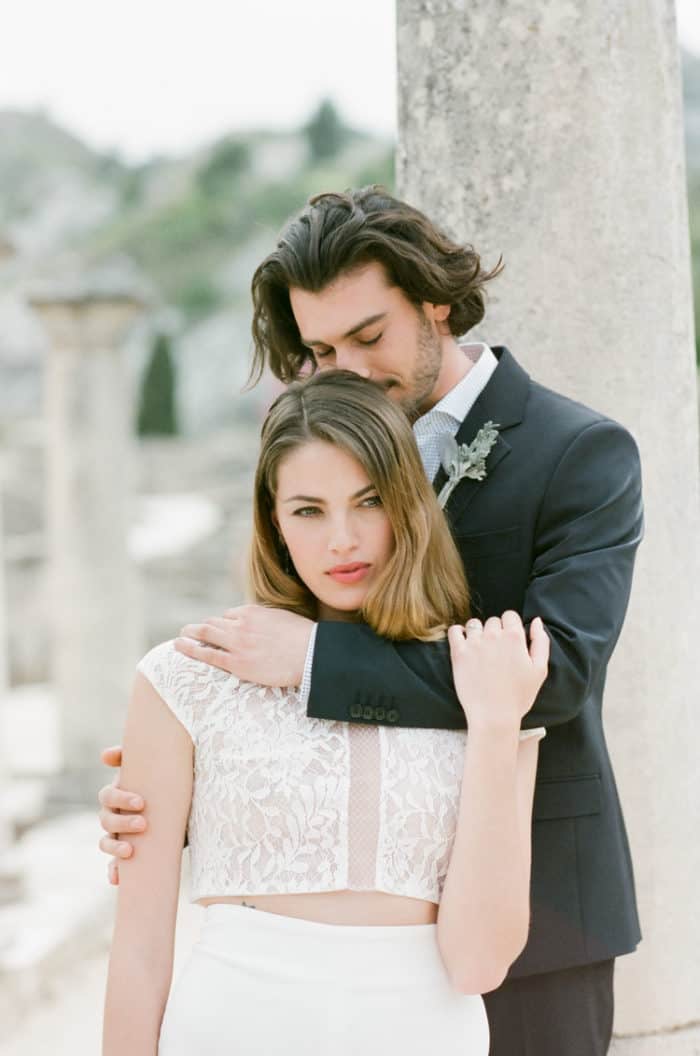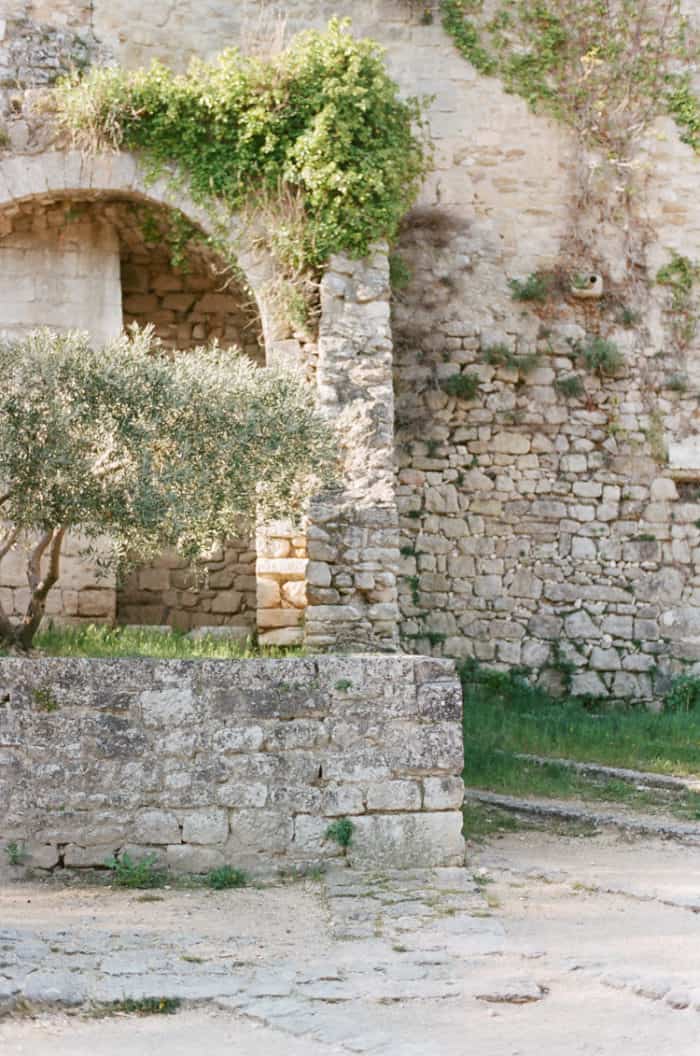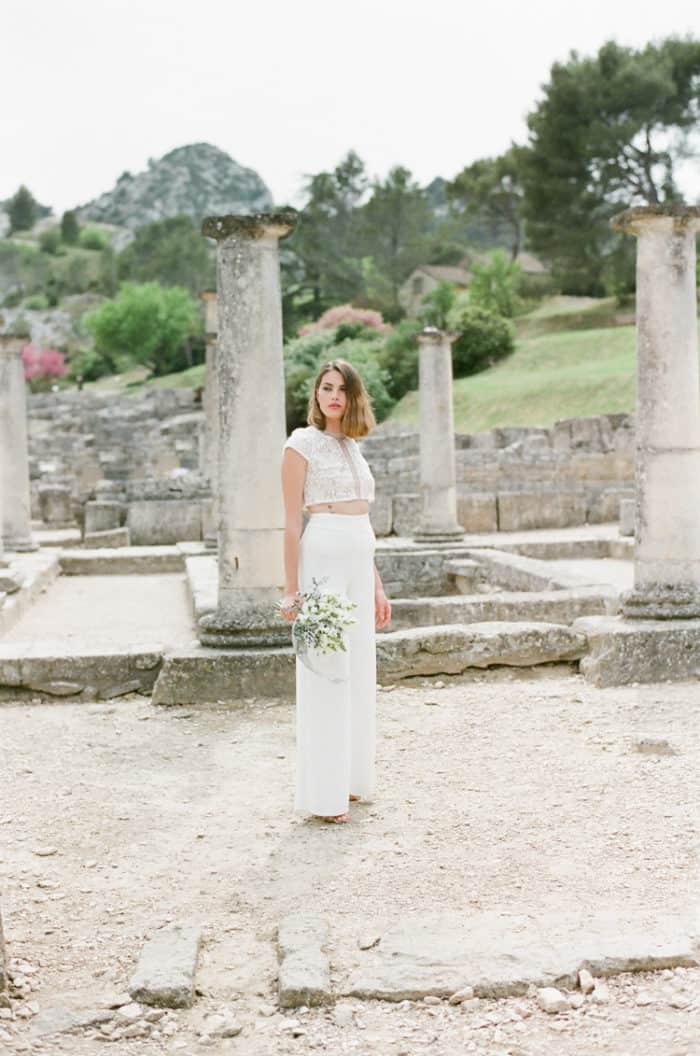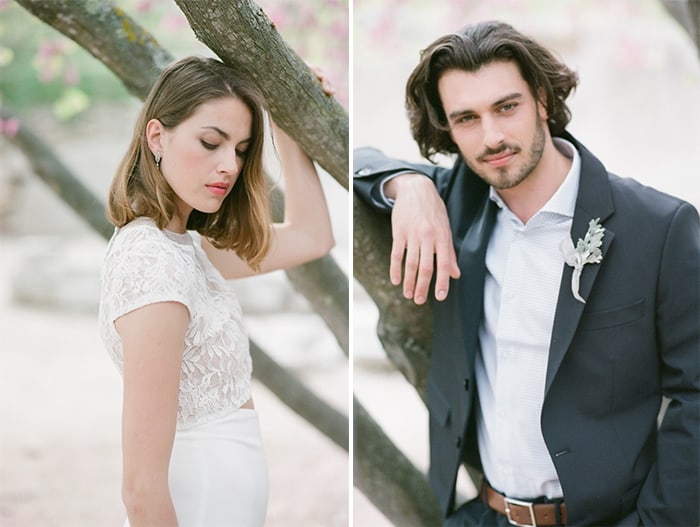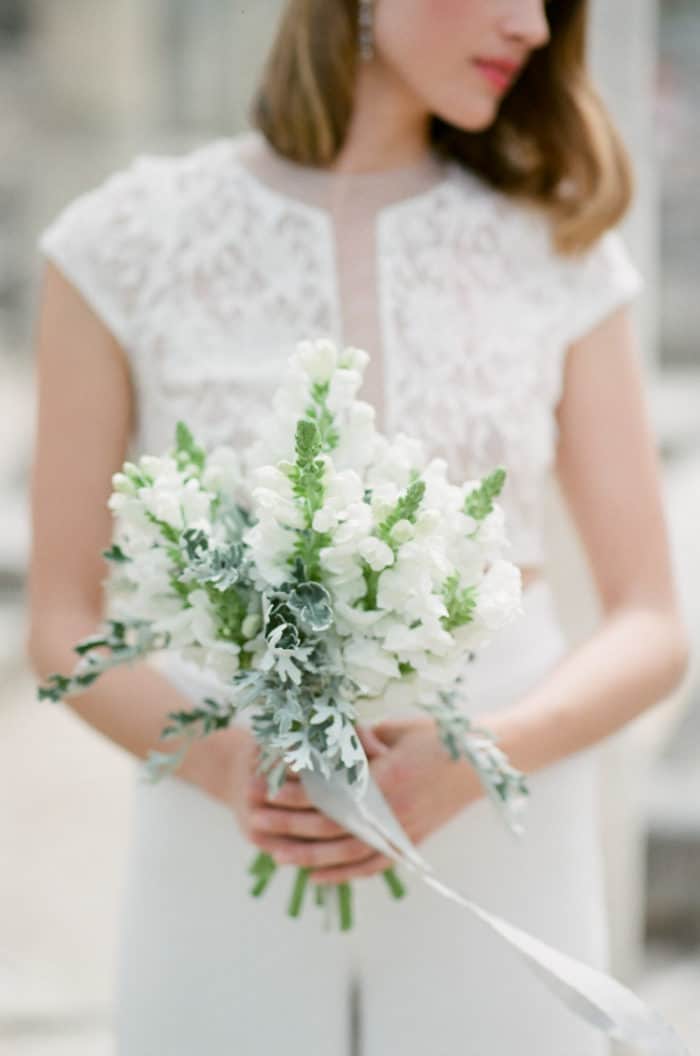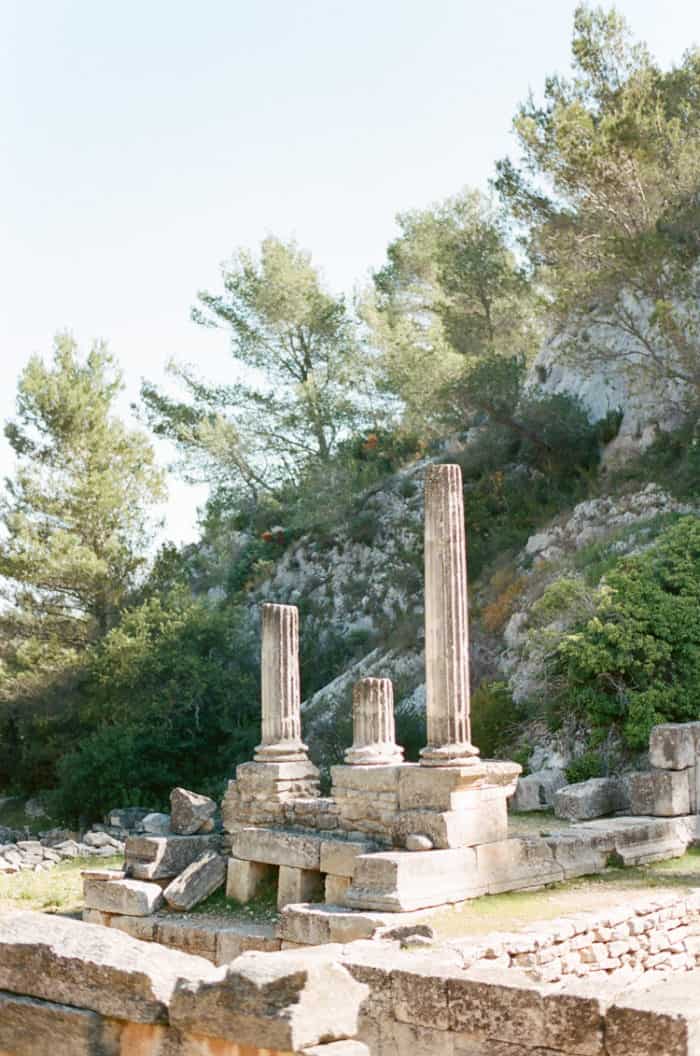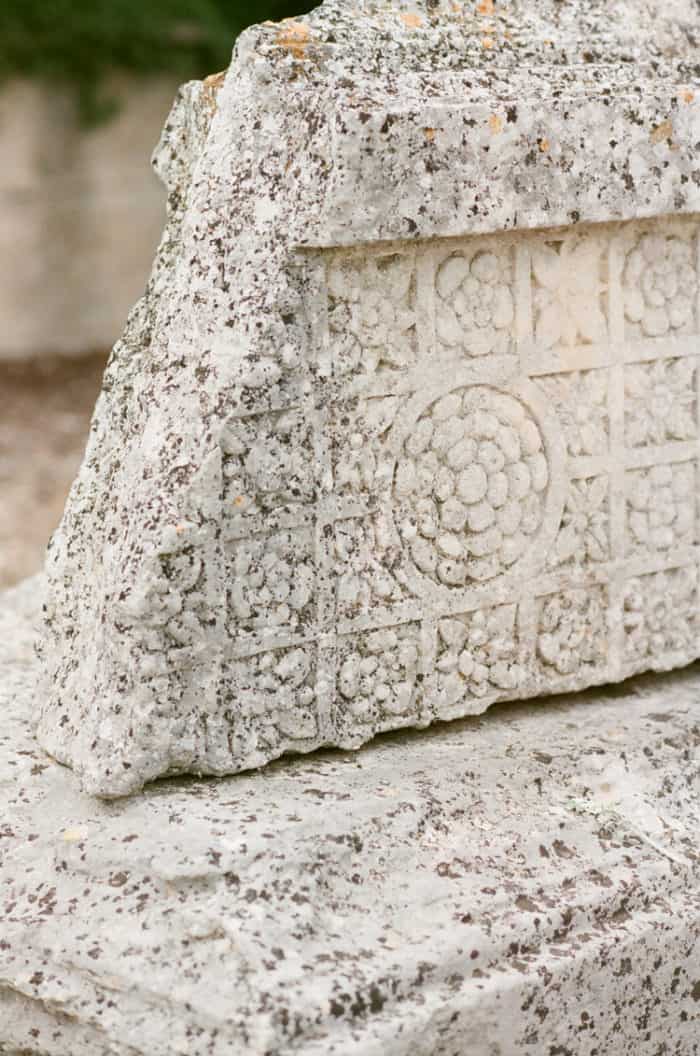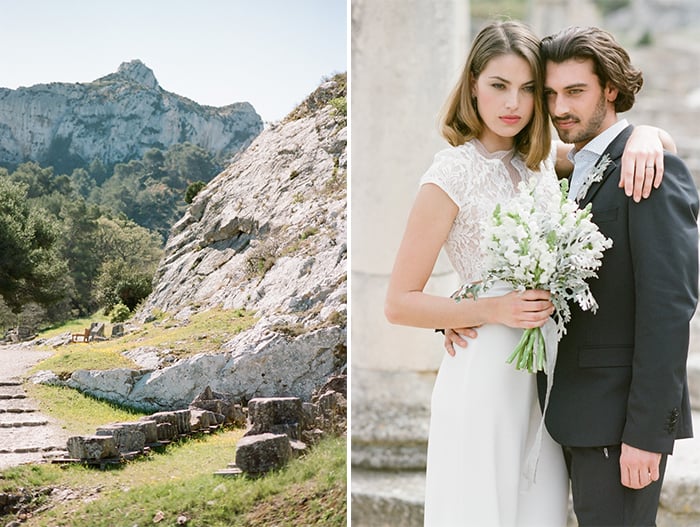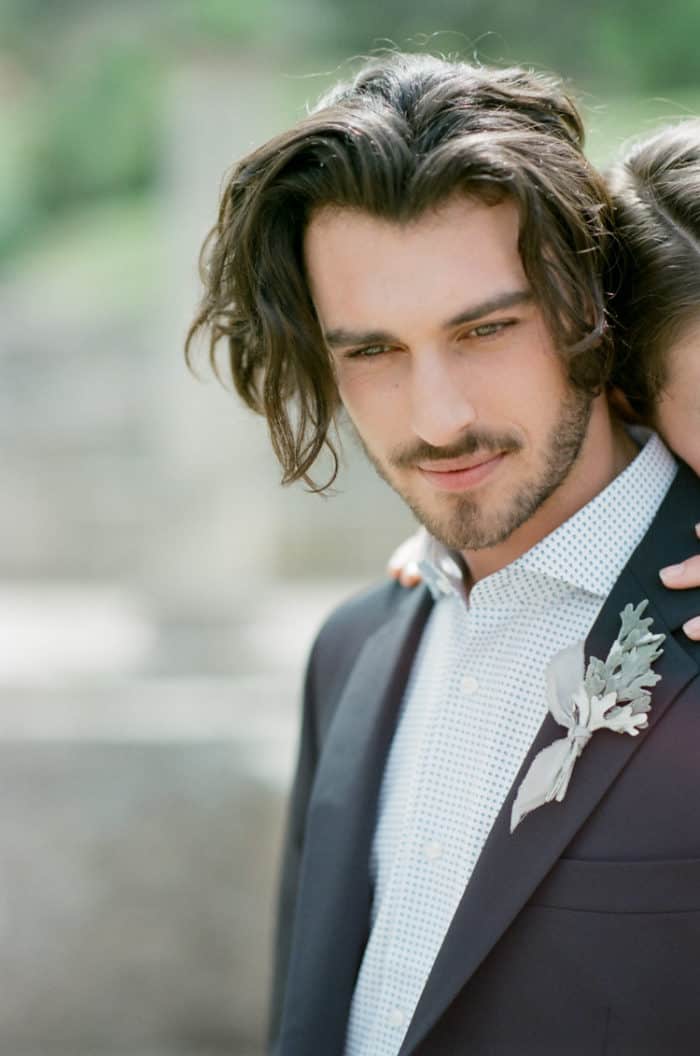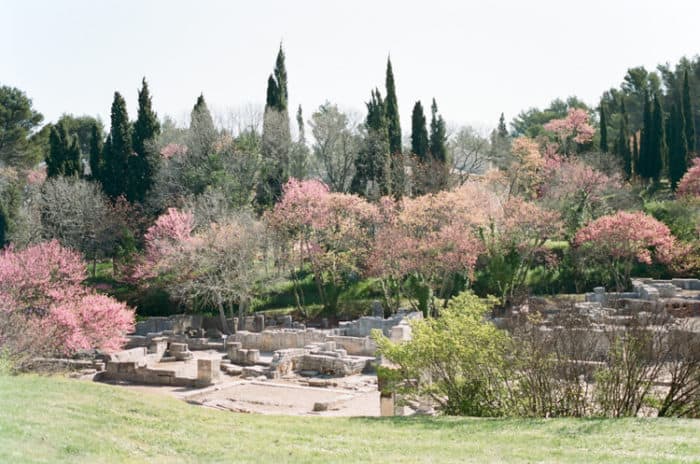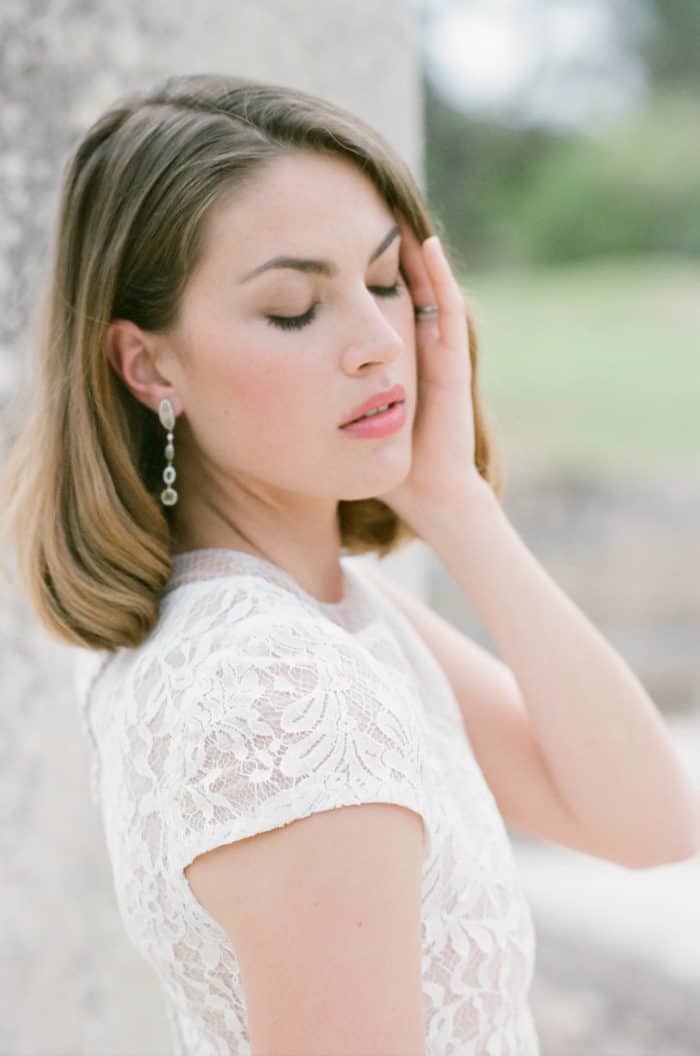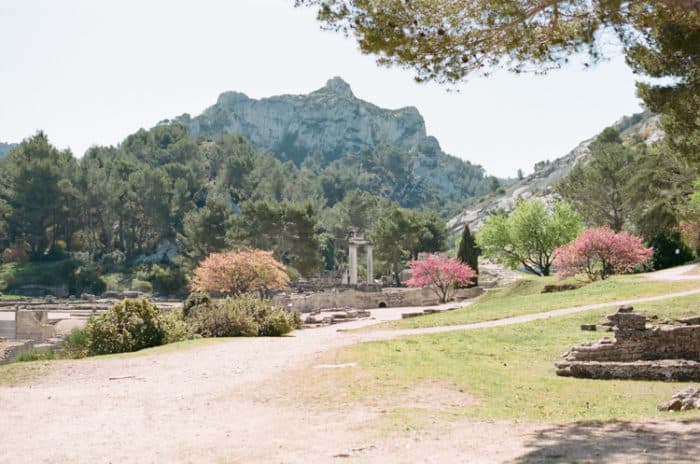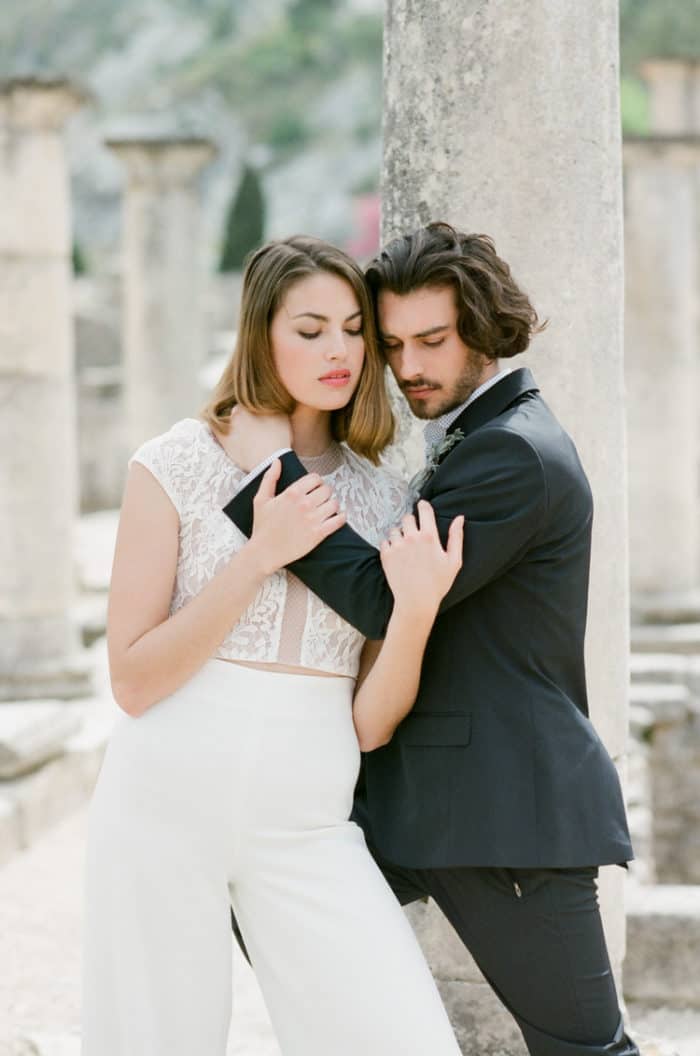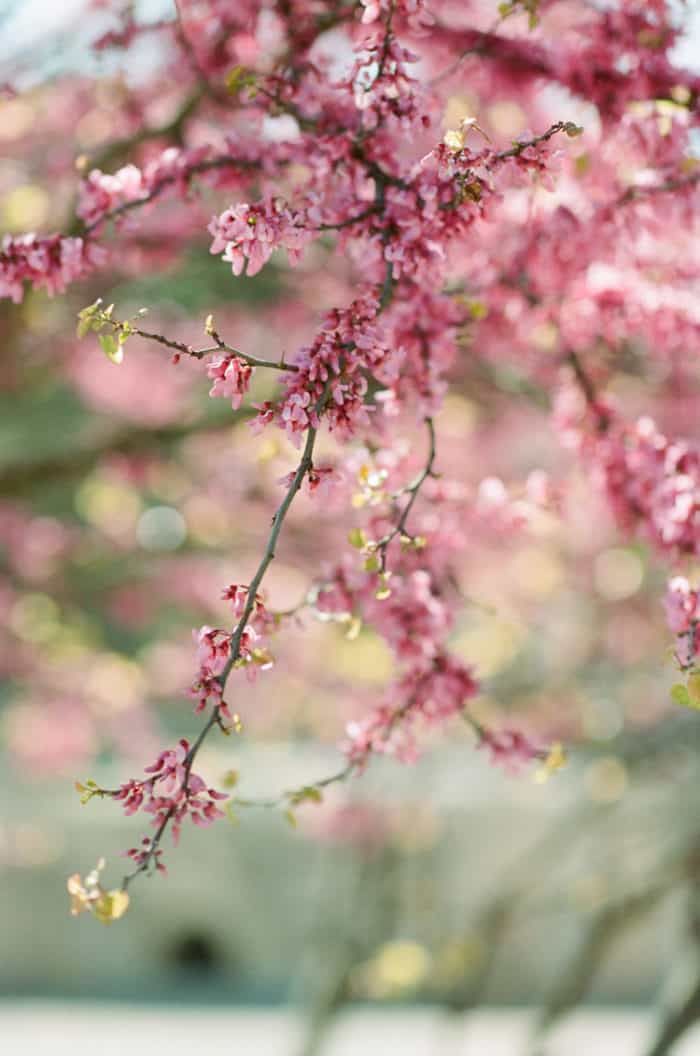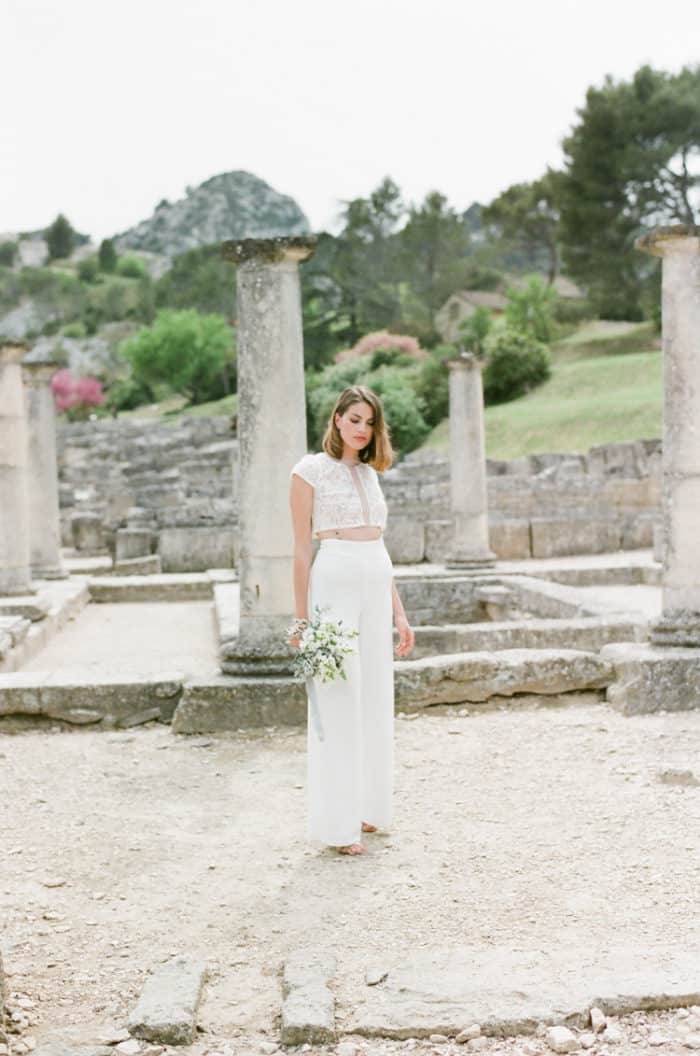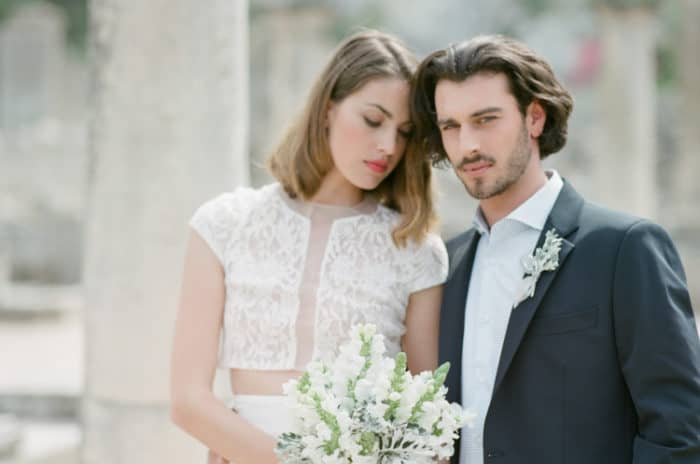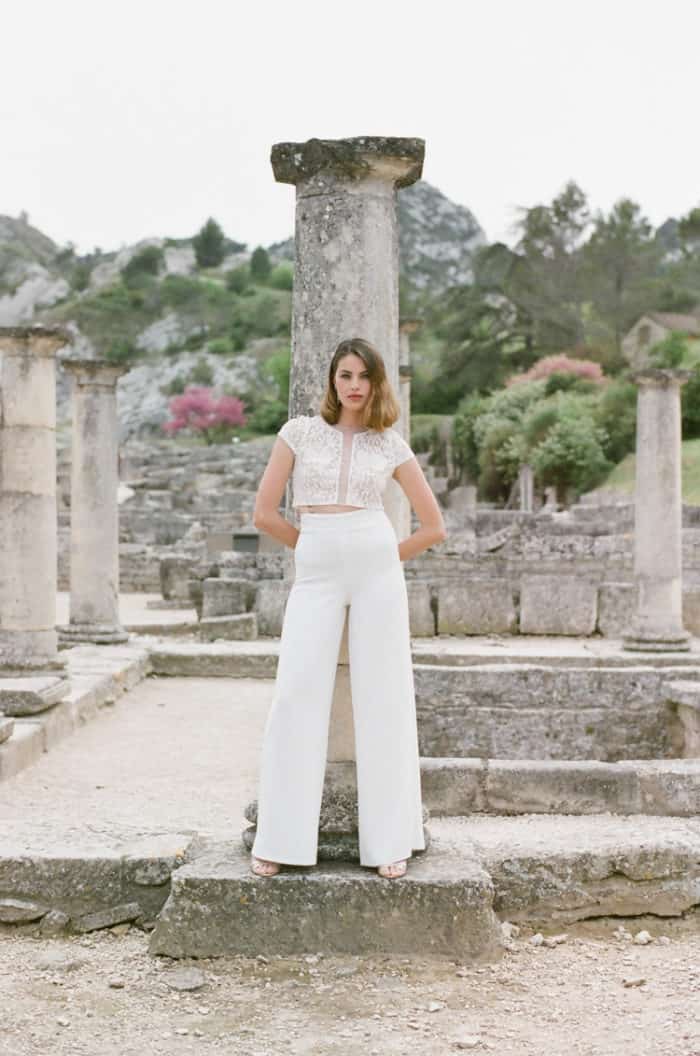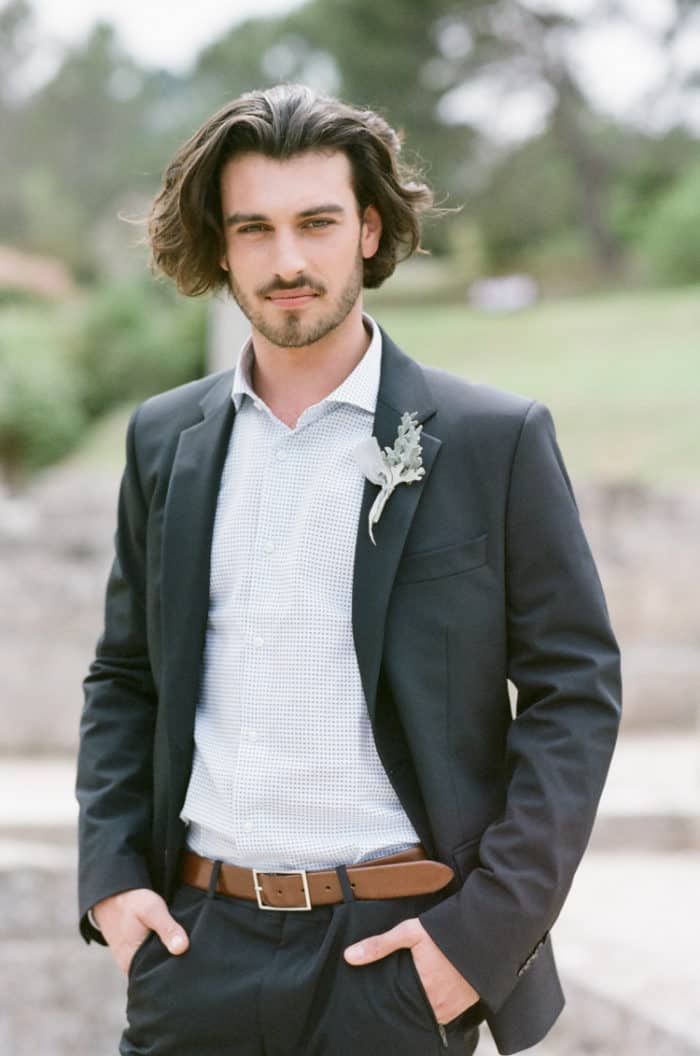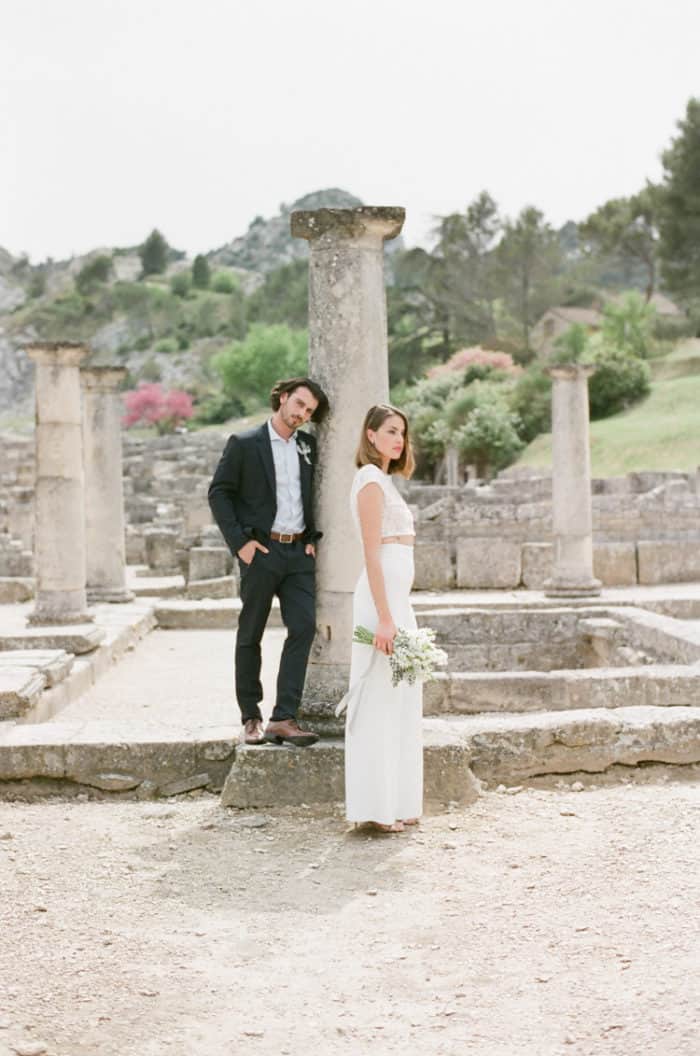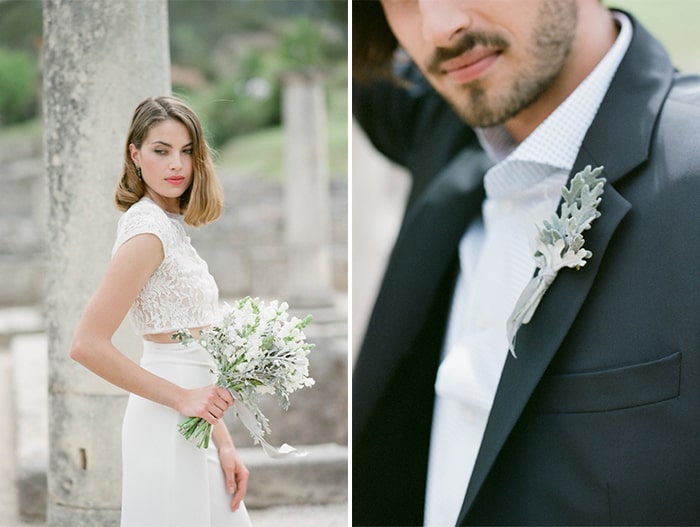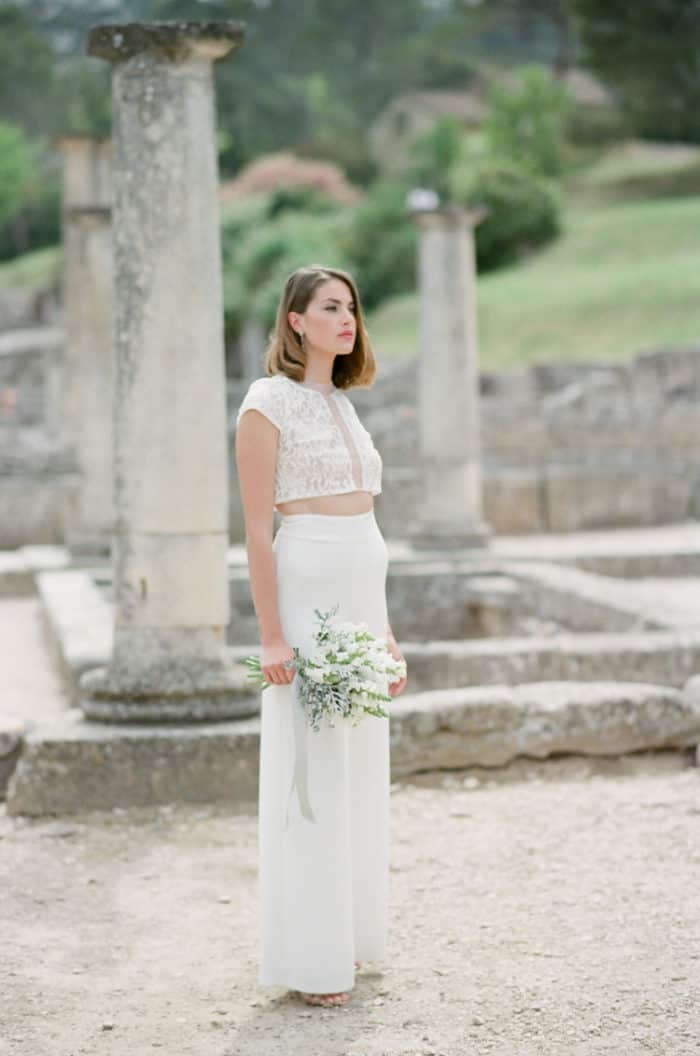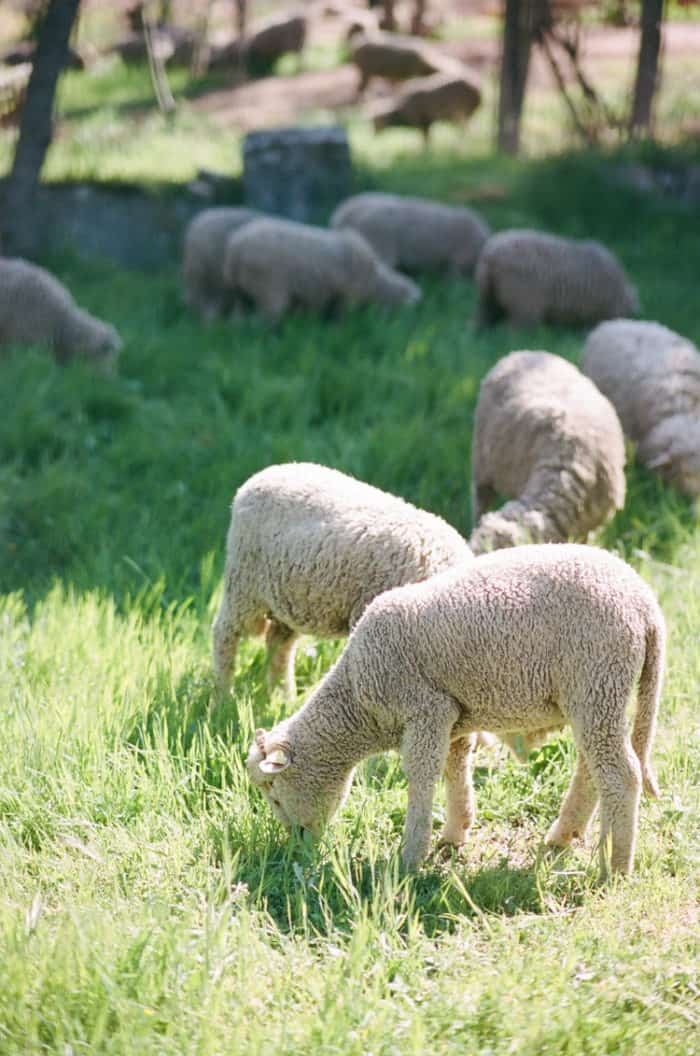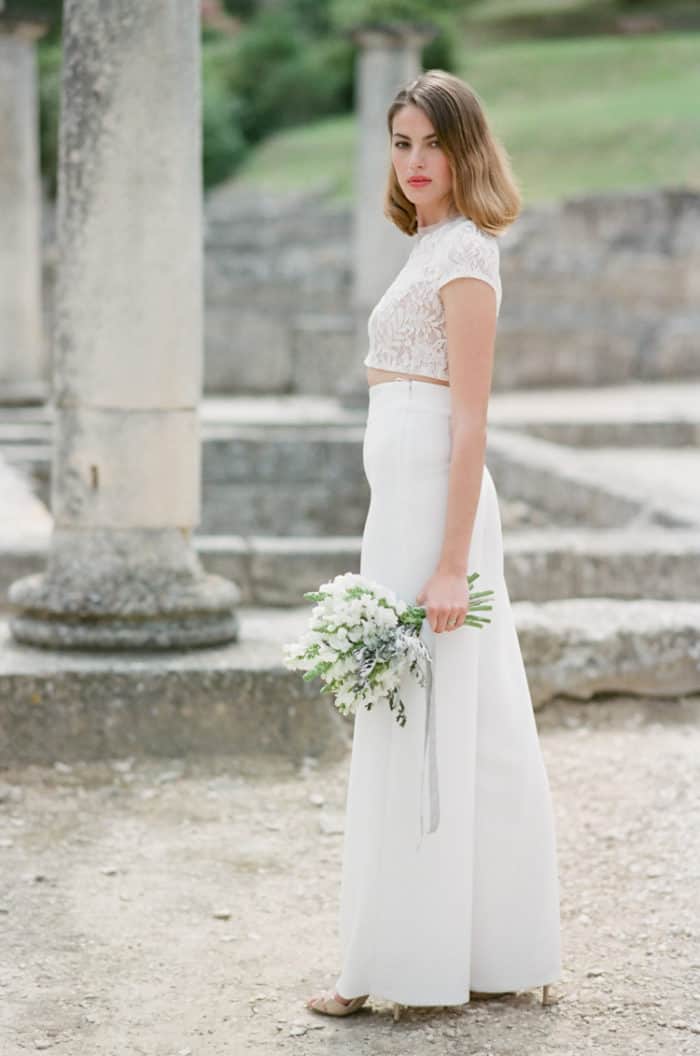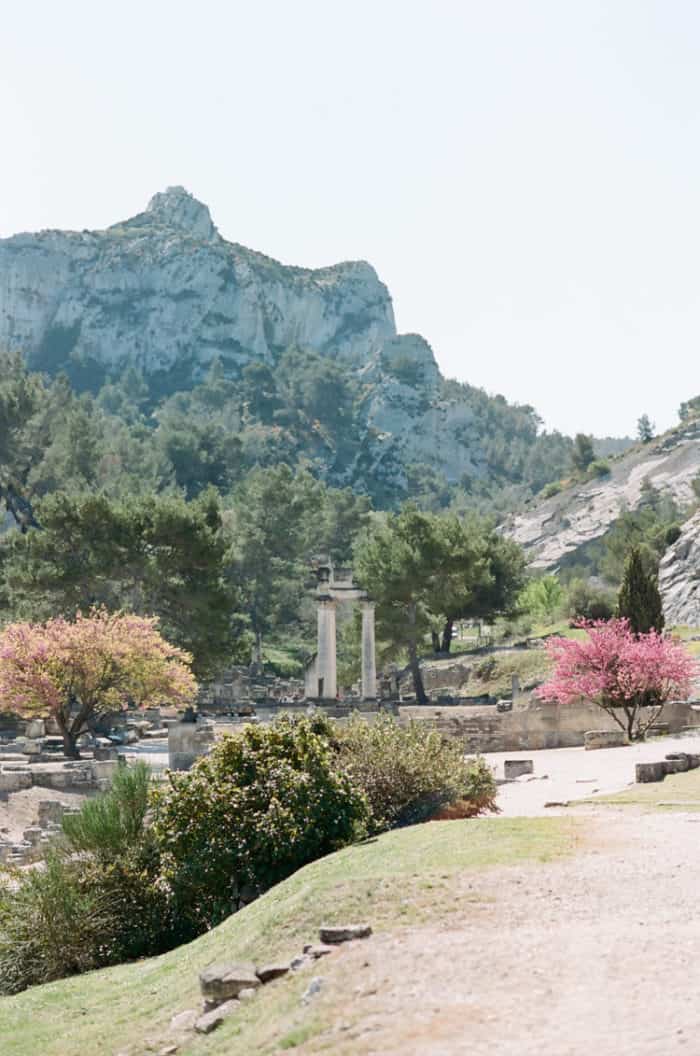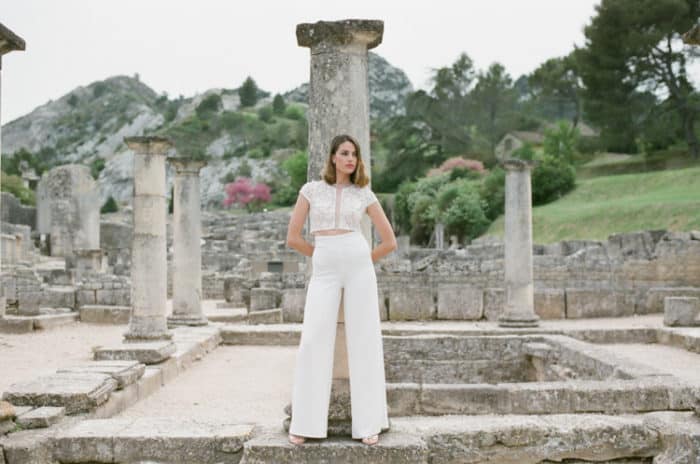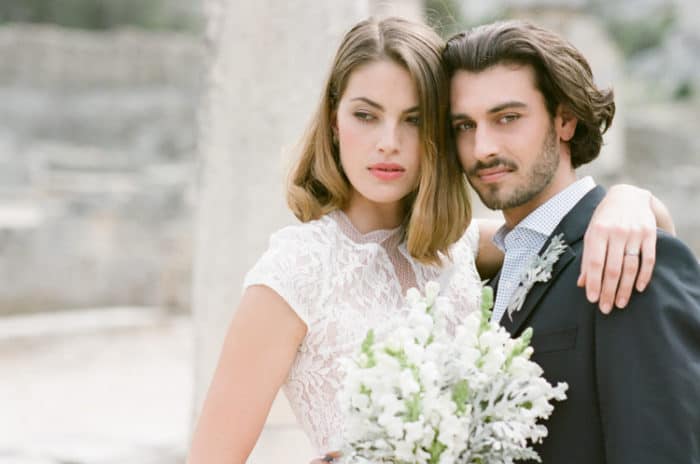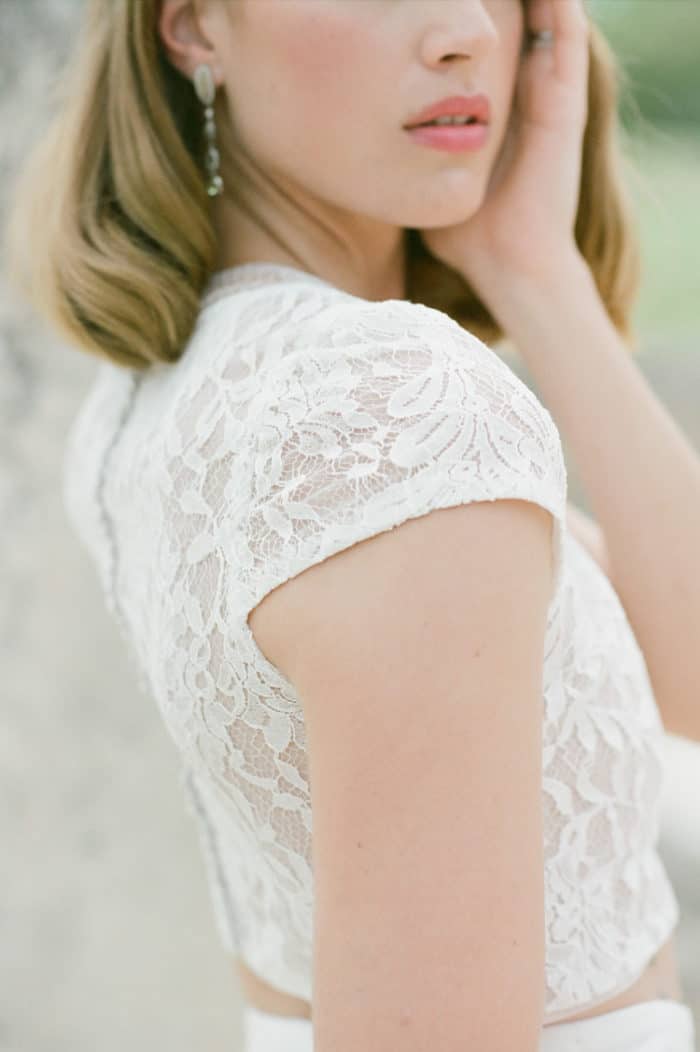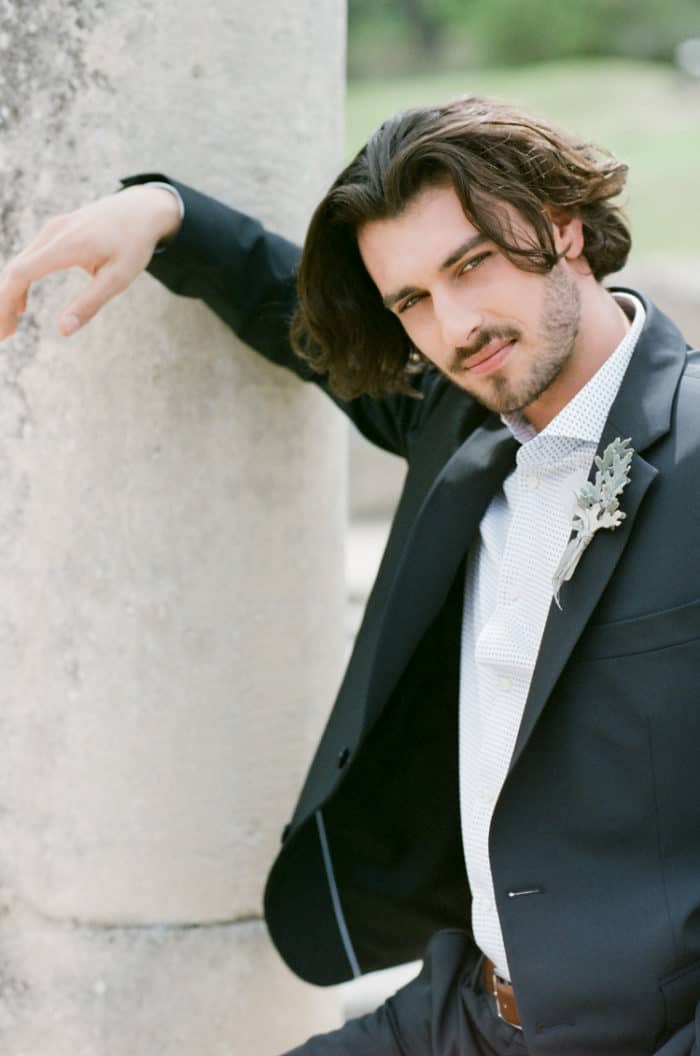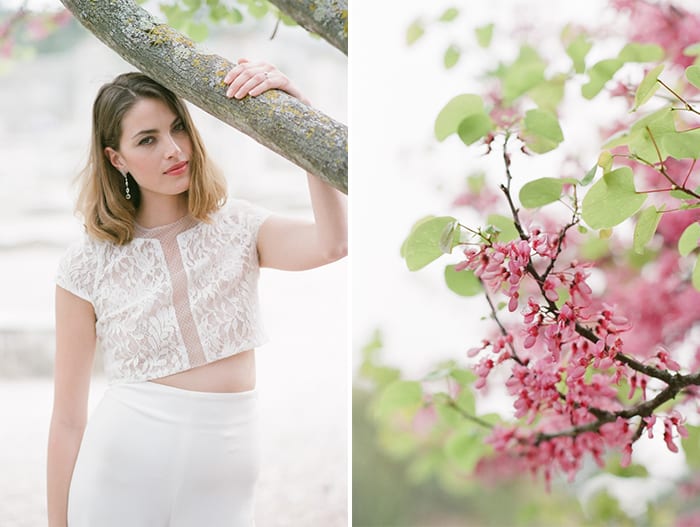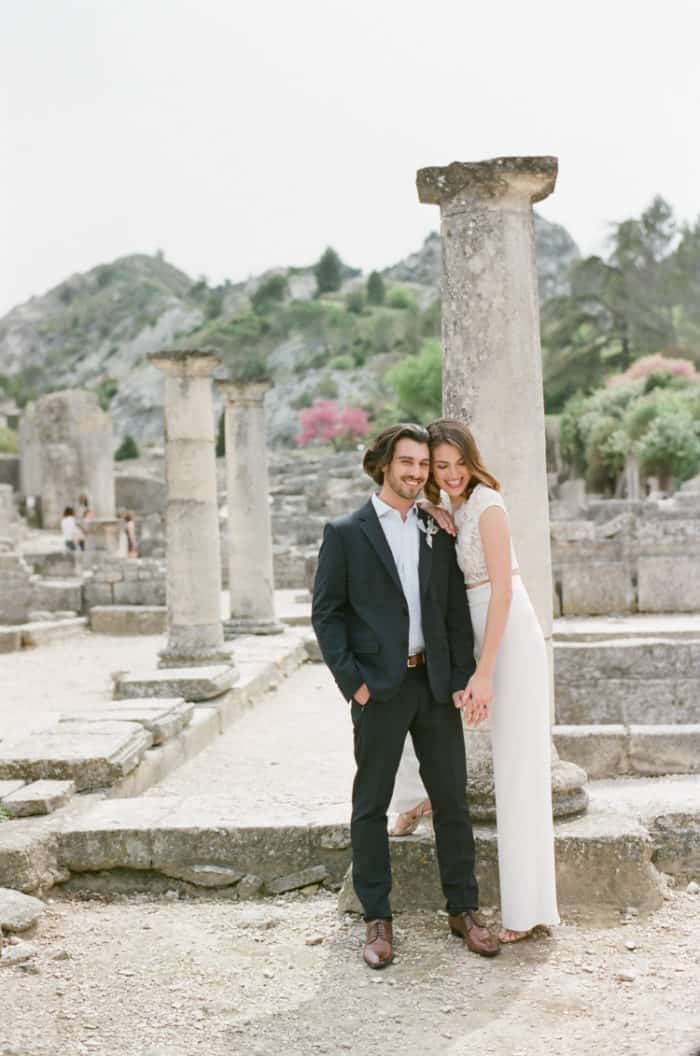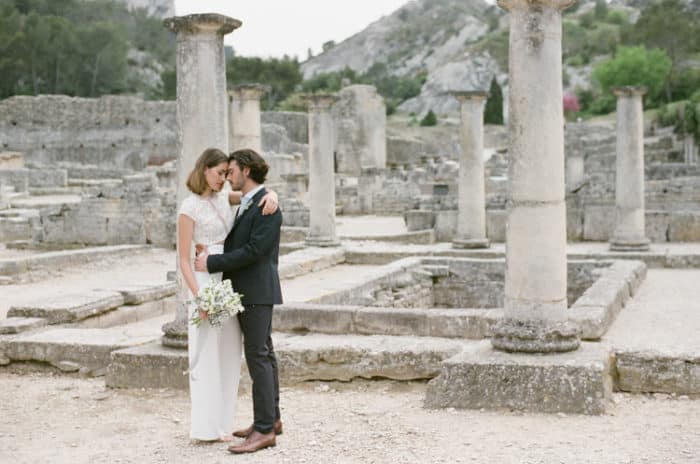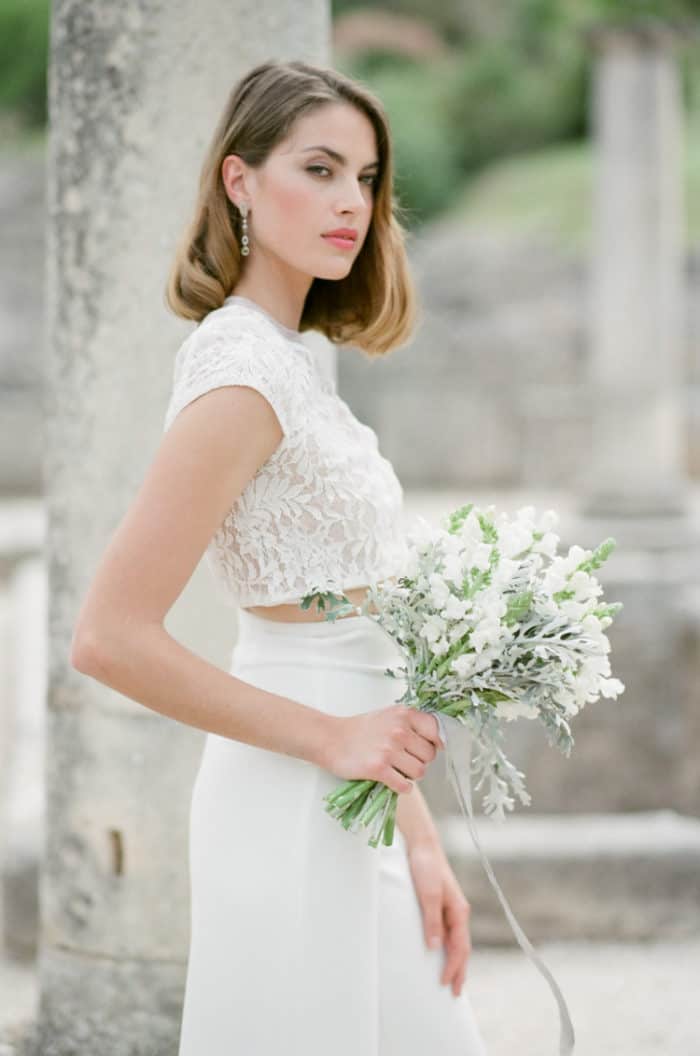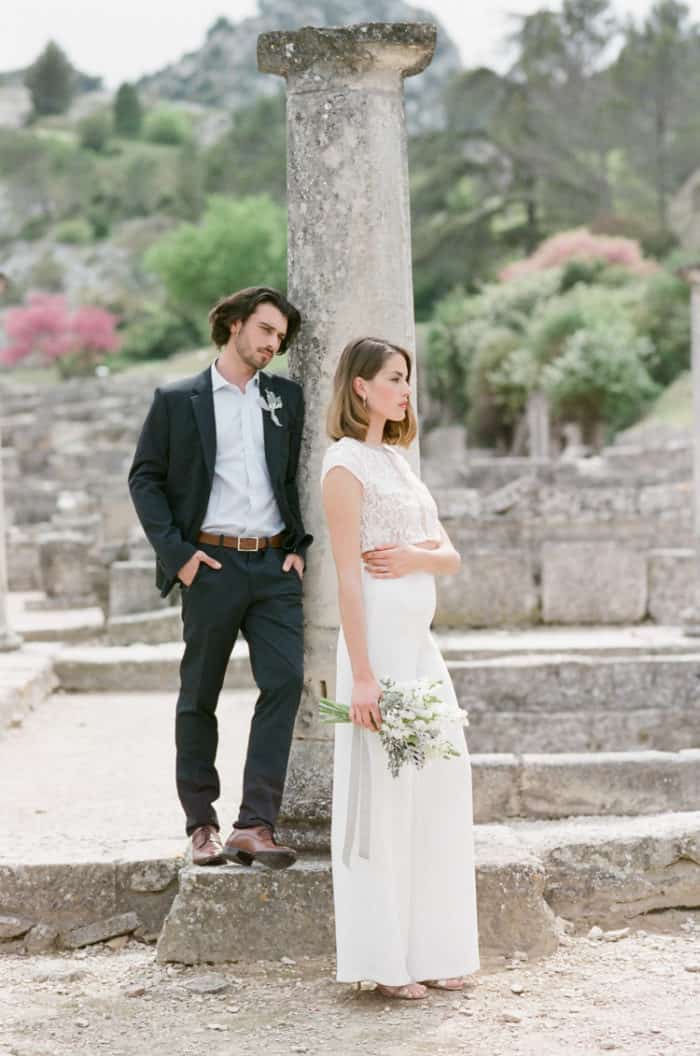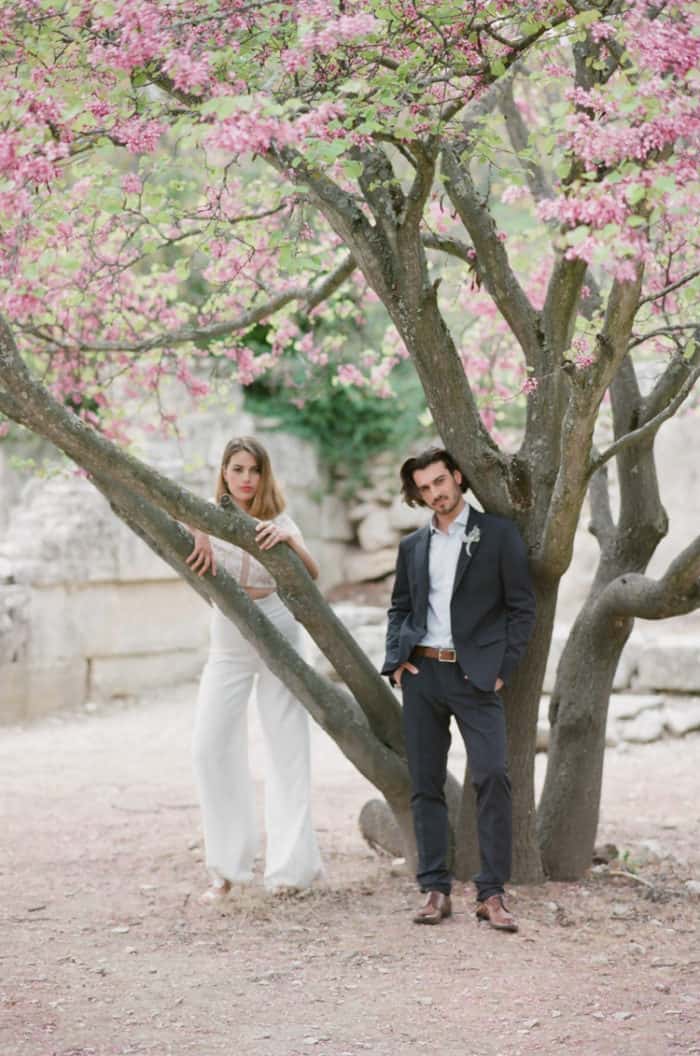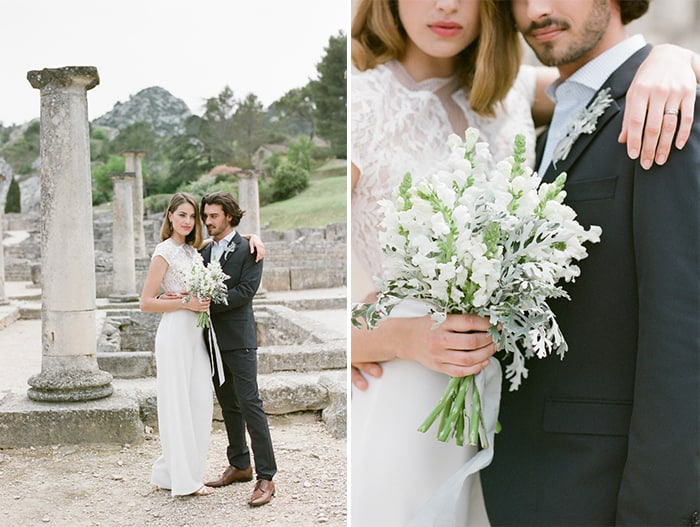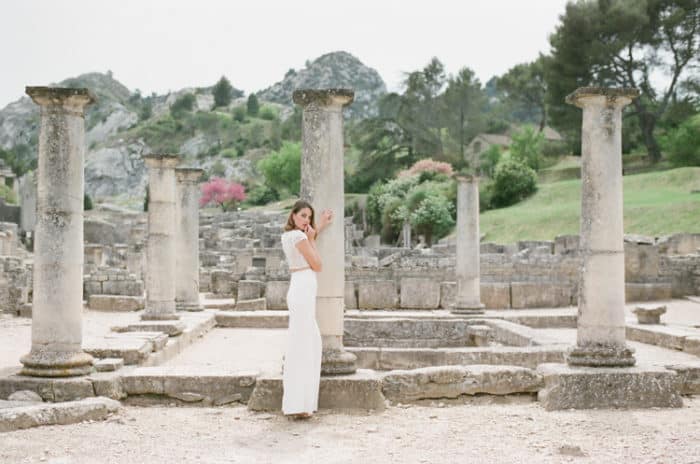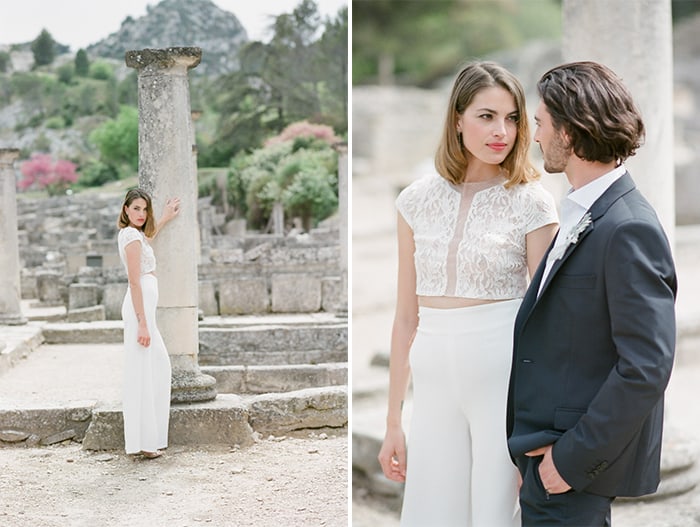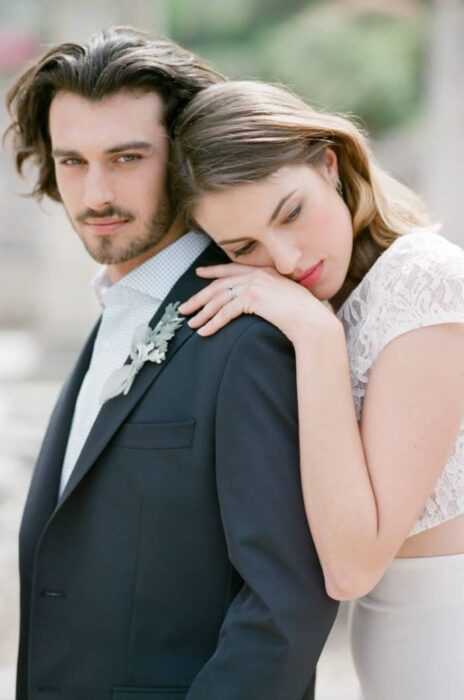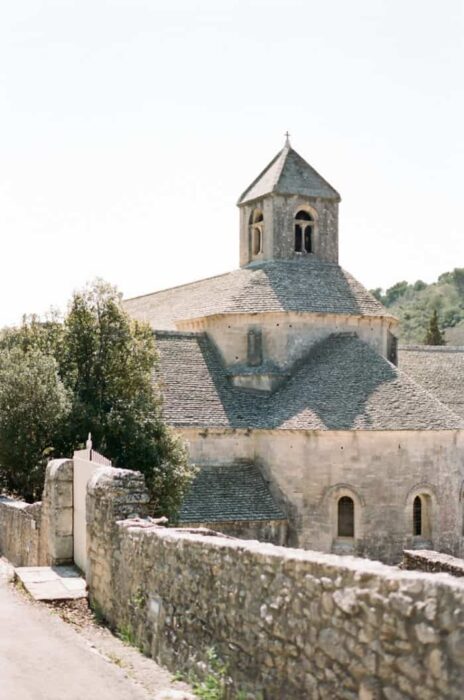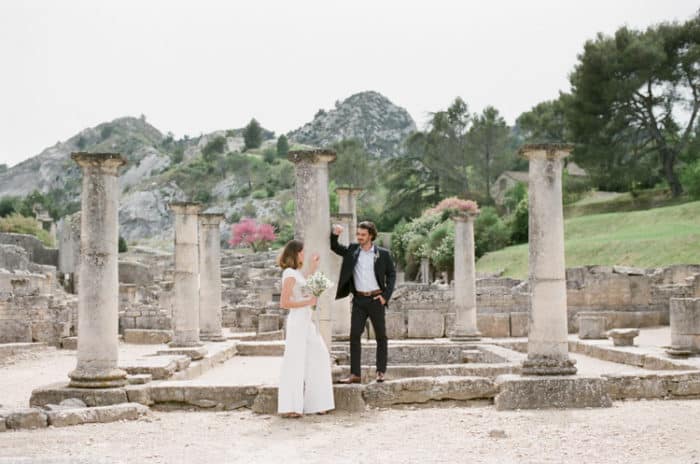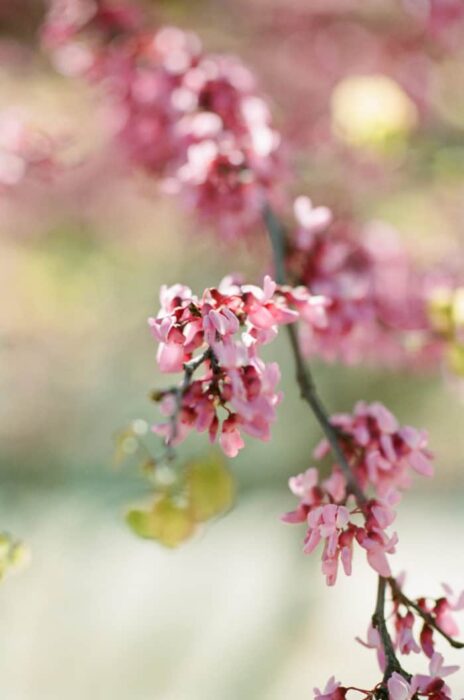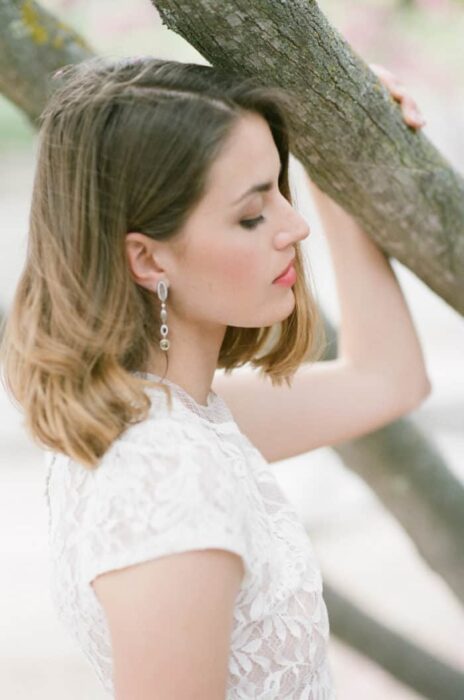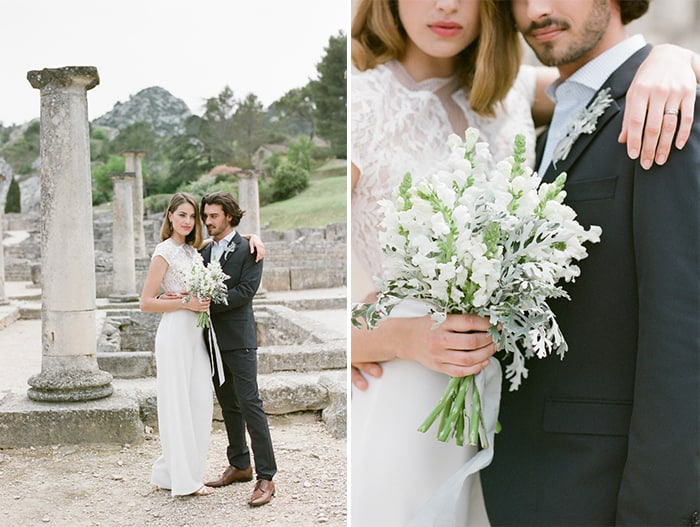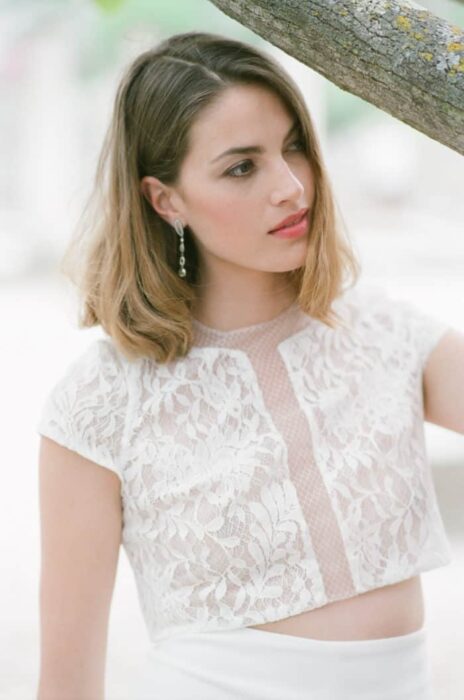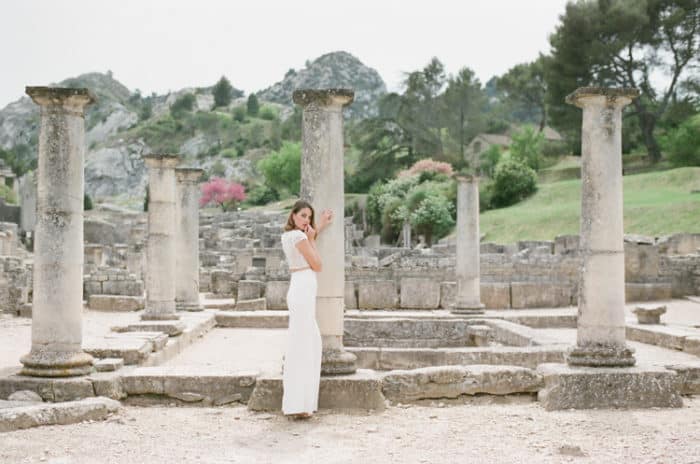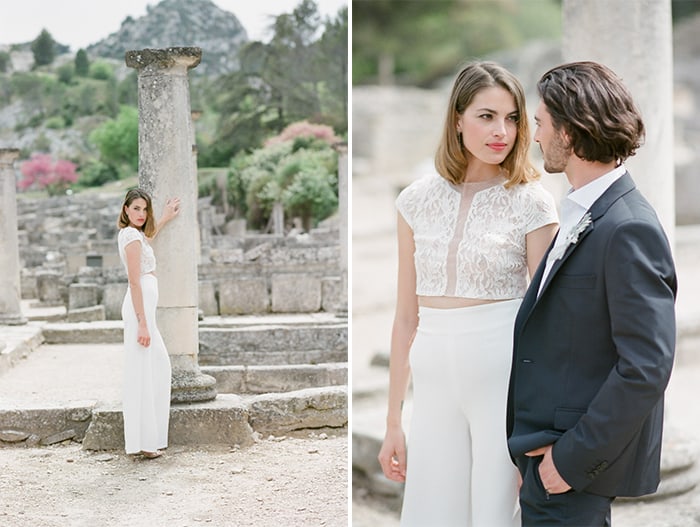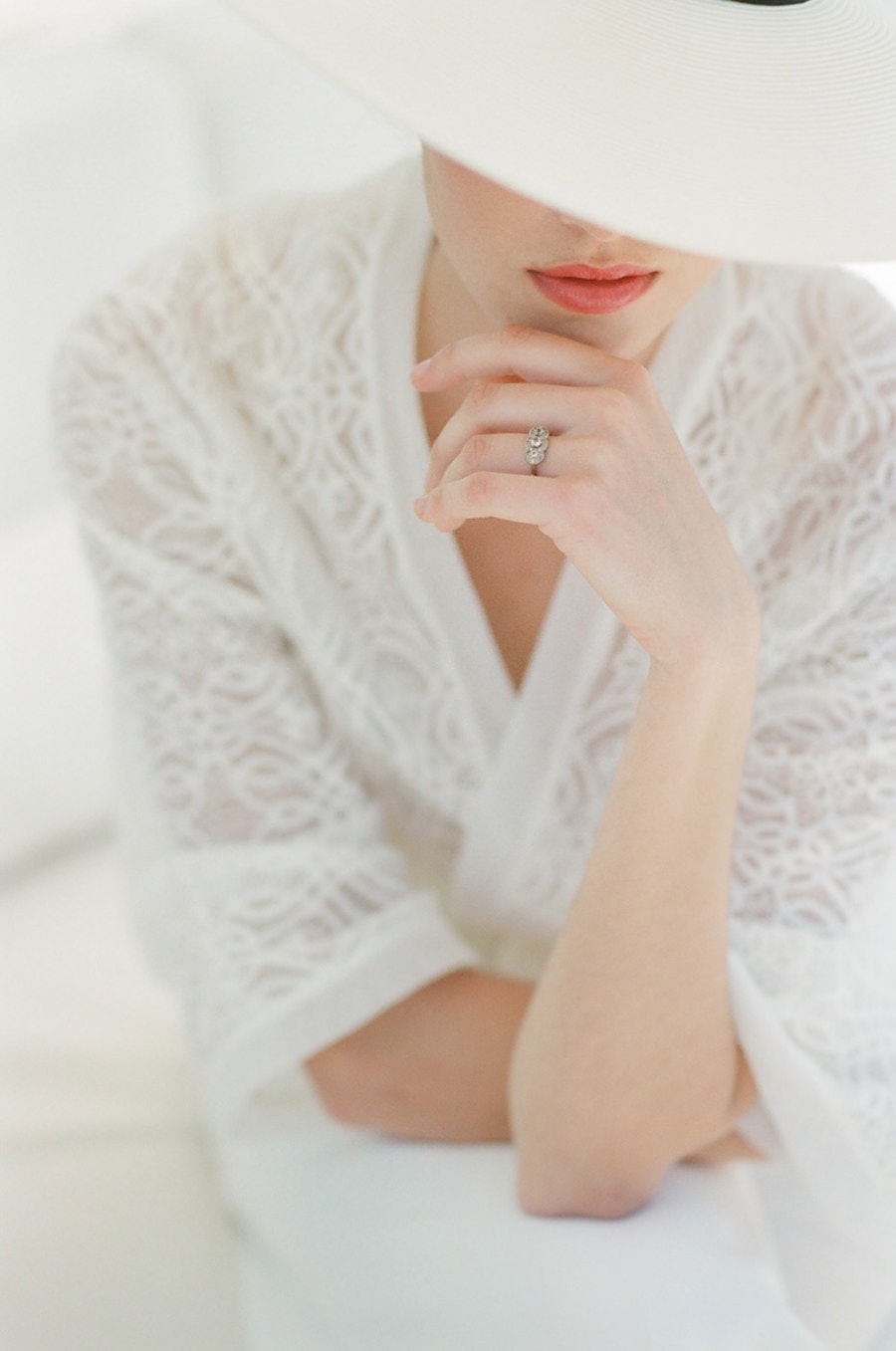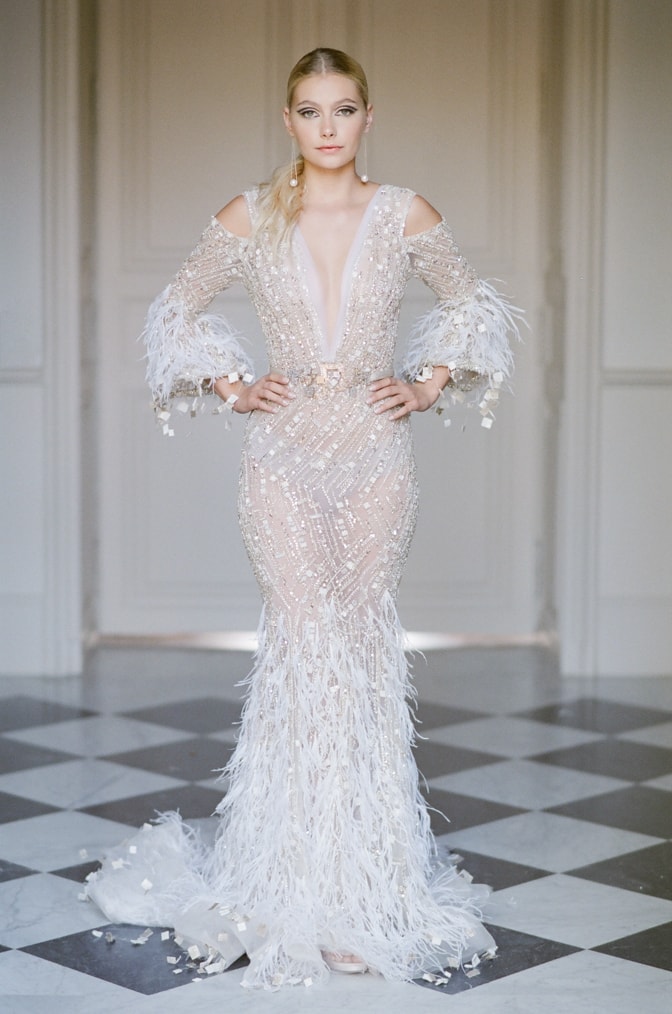 TAMARA GRUNER © 2023 — ALL RIGHTS RESERVED