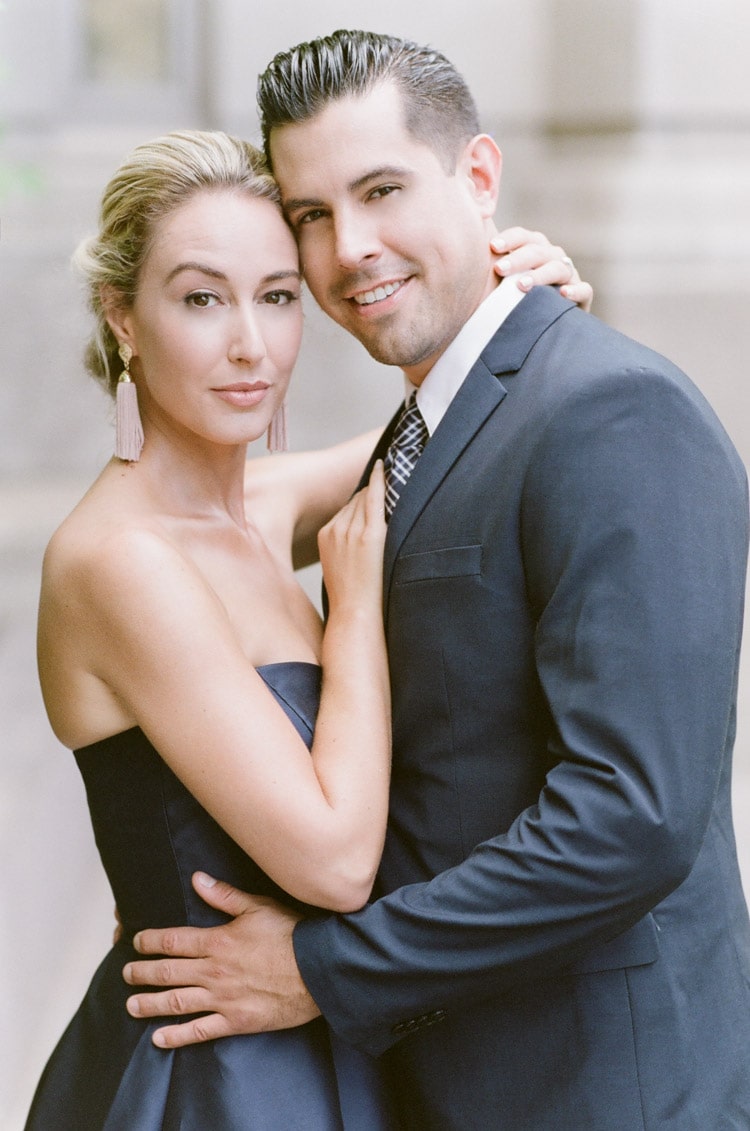 Out of all of the things I love about Chicago, the city's pretty buildings are at the top of the list. Since I started working as a Chicago wedding photographer seven years ago, the city has changed in many ways. Today, the Chicago Riverwalk has so much more to offer than it used to—plenty of restaurants and beautiful little parks along the river.
With its cooling breeze and nice shade, the river is a wonderful place to walk on a very hot summer day. That's why Willow and Rob chose the Chicago Riverwalk as the location of their engagement portrait session. They both enjoy walking along the river during their free time, so it was clear that this would be the perfect backdrop for their classic Chicago engagement session.
Willow and Rob wore two coordinating outfits in navy blue and black color palettes. First, Willow wore a strapless navy blue evening dress. Blush earrings and matching blush high-heels contrasted her dark gown beautifully. A classic updo made Willow's gorgeous dress pop even more.
She looked like she had walked straight out of an Oscar party! I loved her classic and stylish look, and I got even more excited when I saw that Rob was wearing a matching navy suit. For her second outfit, Willow chose a fun black mini dress with colorful floral embroidery. Matching black heels and green earrings completed the look. Once again, Rob complemented Willow's attire by donning a black suit.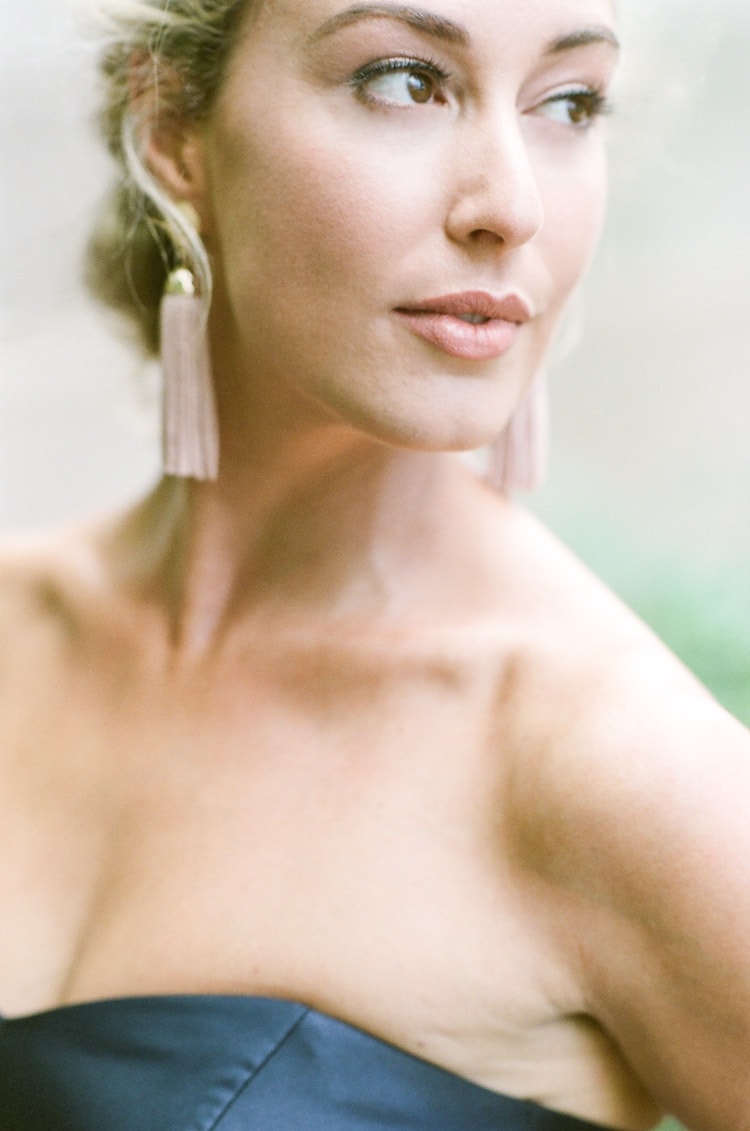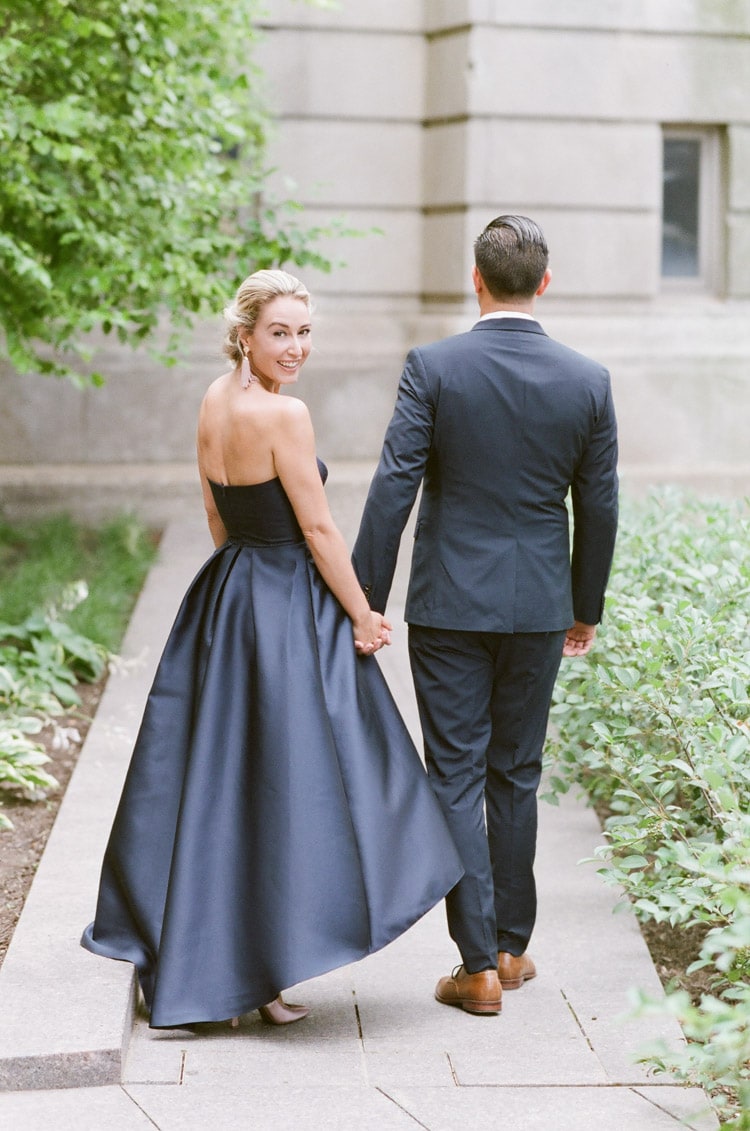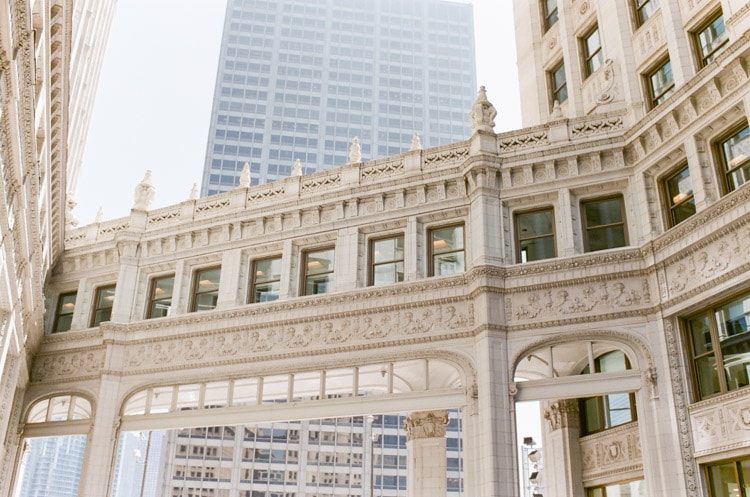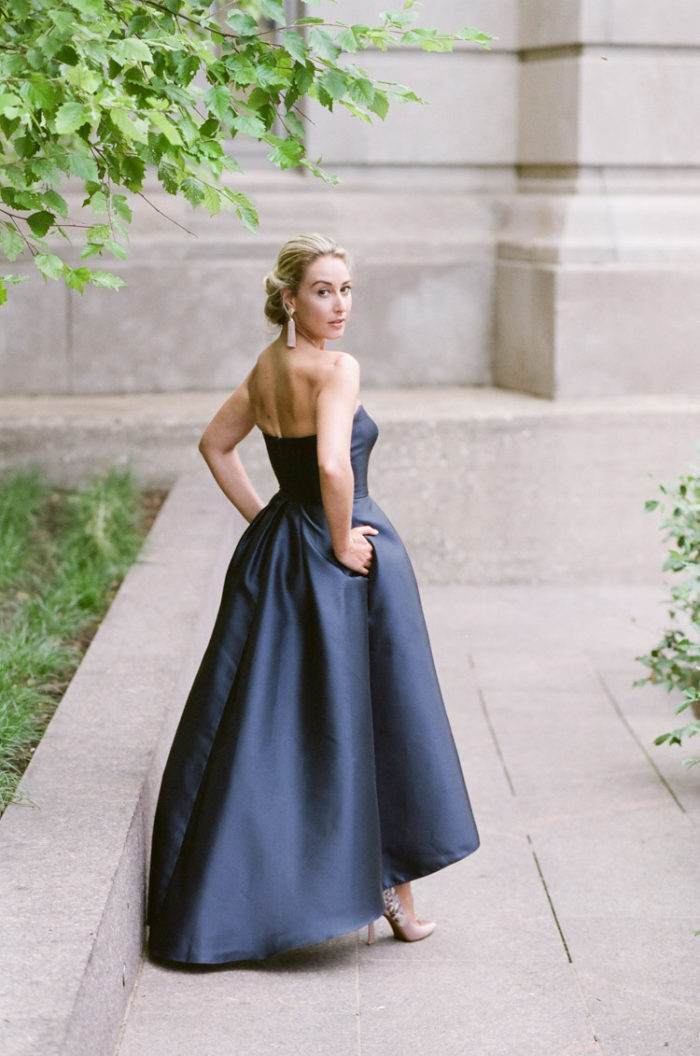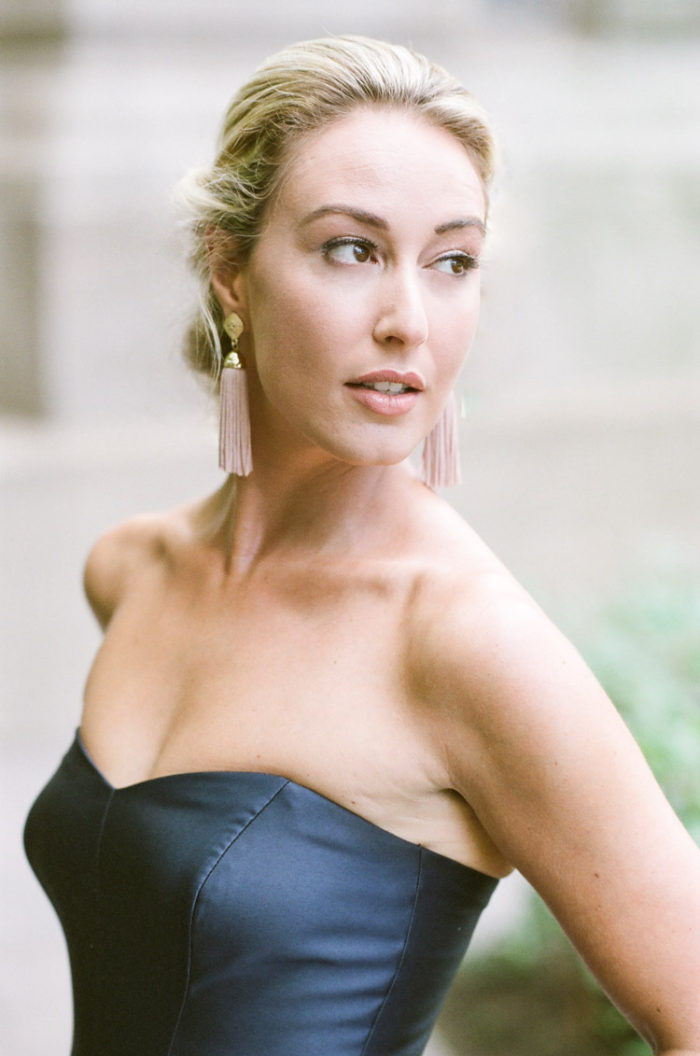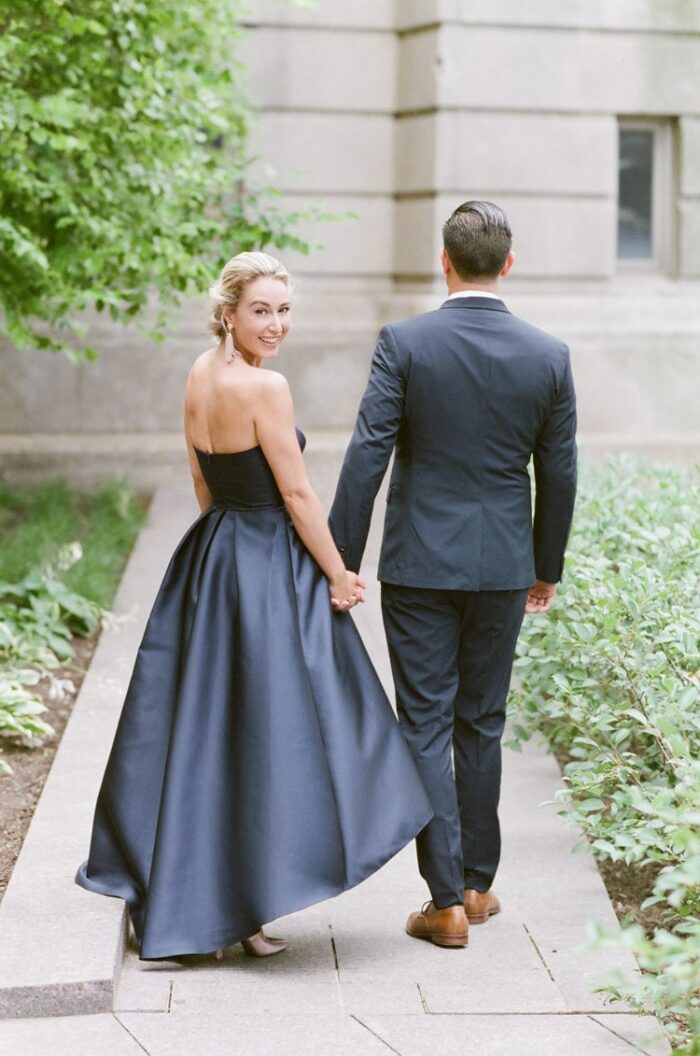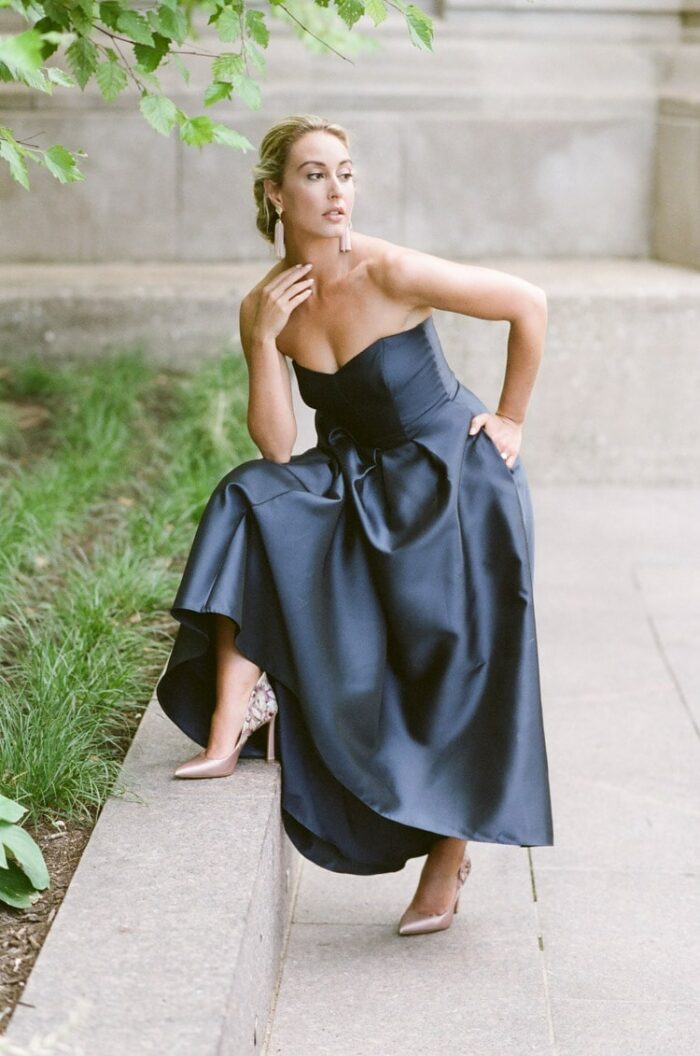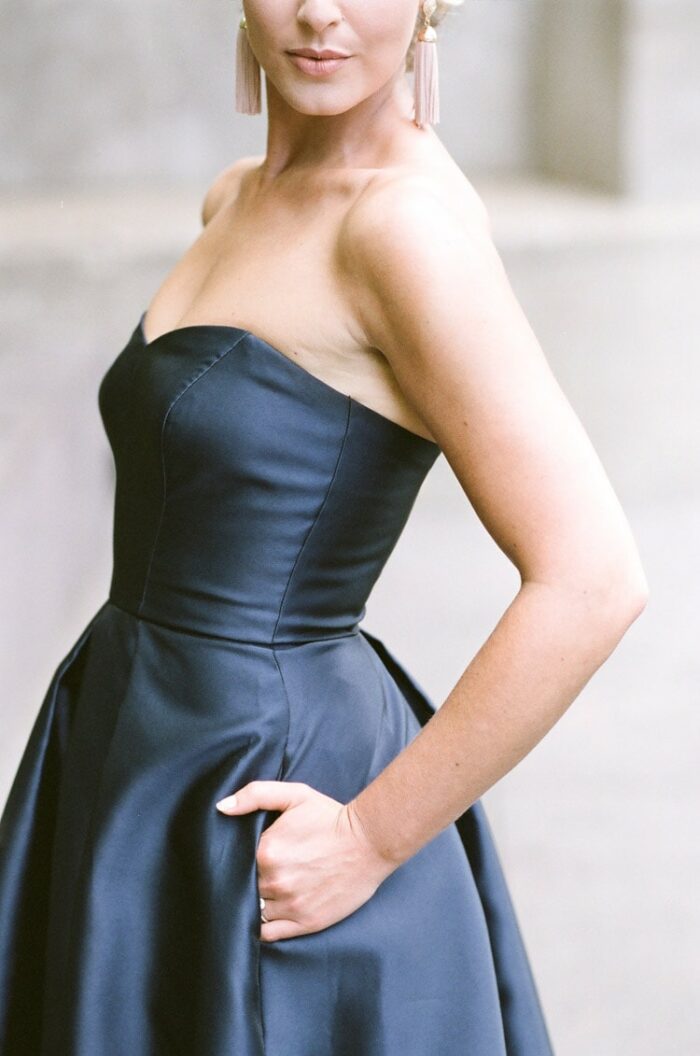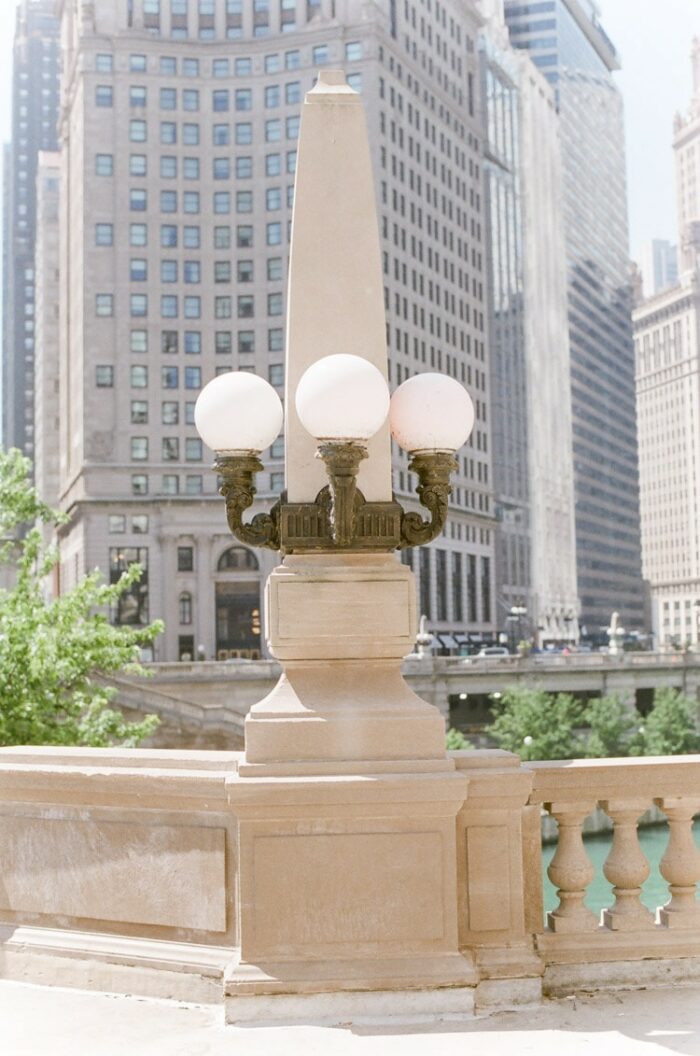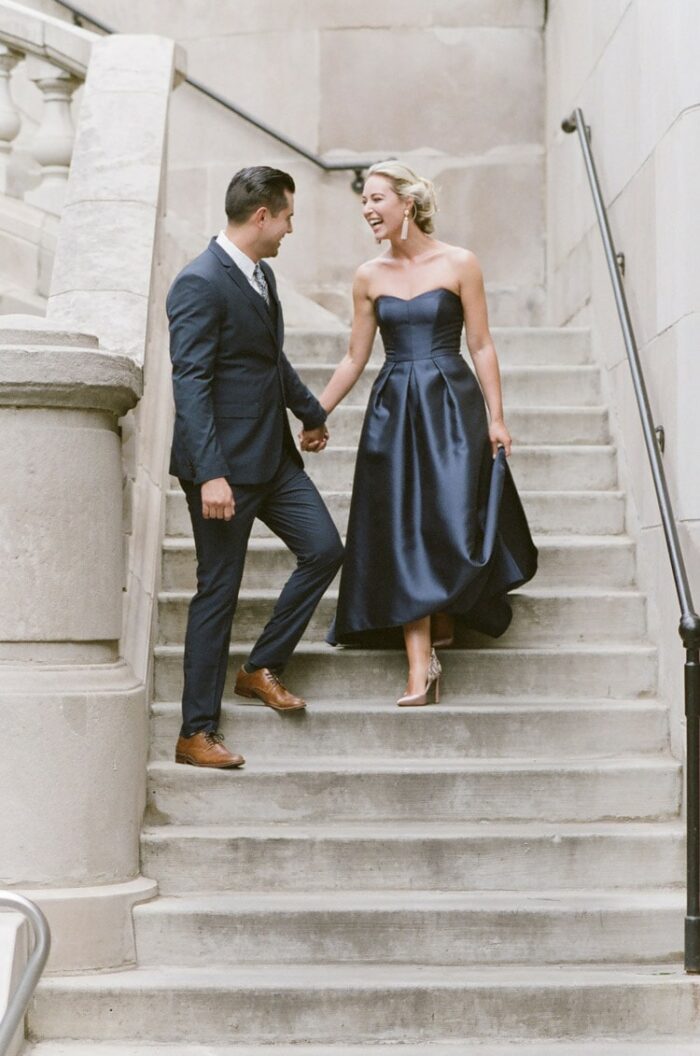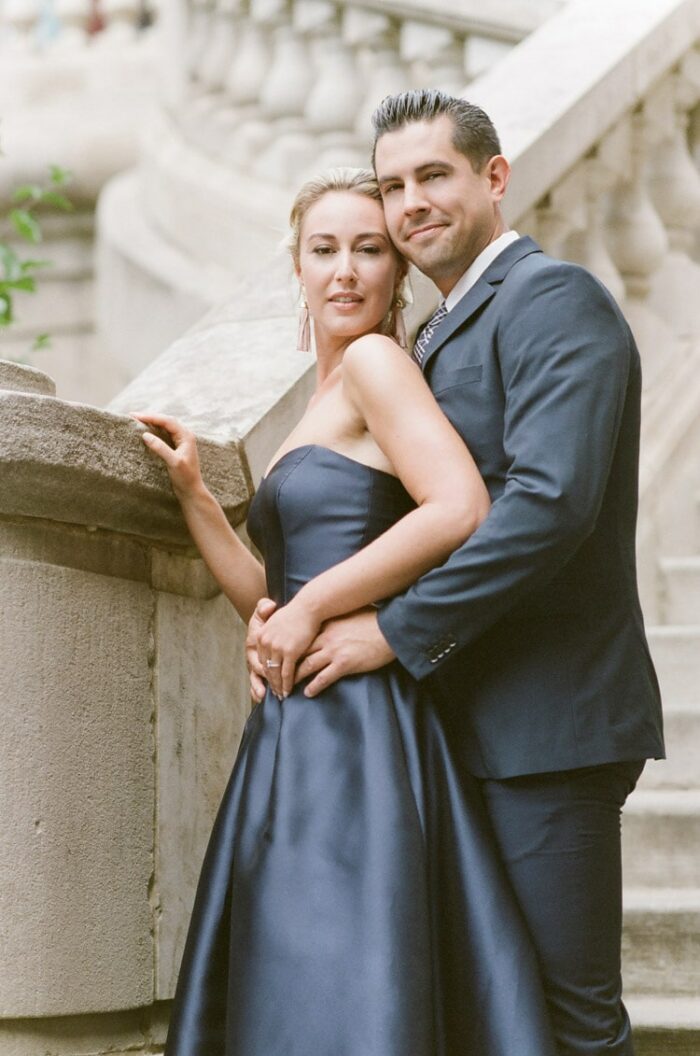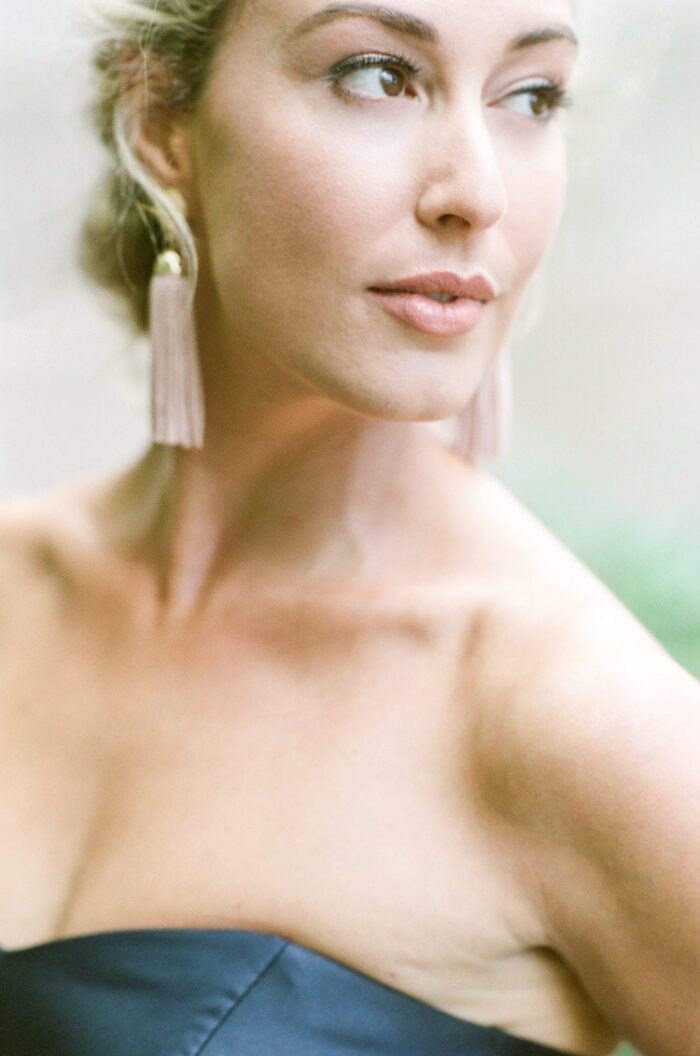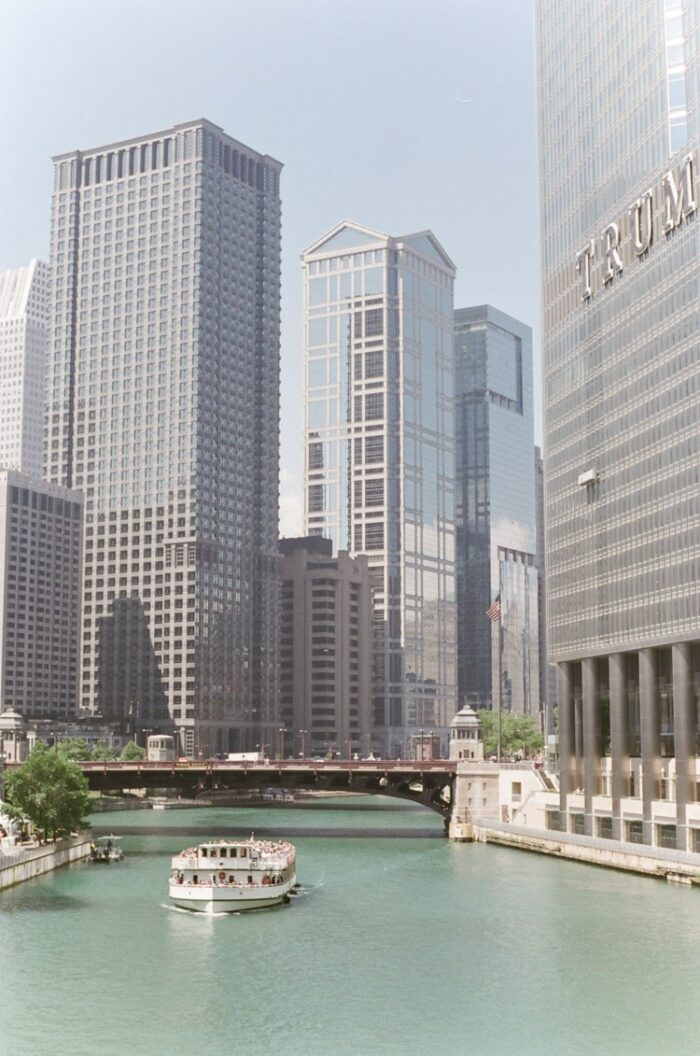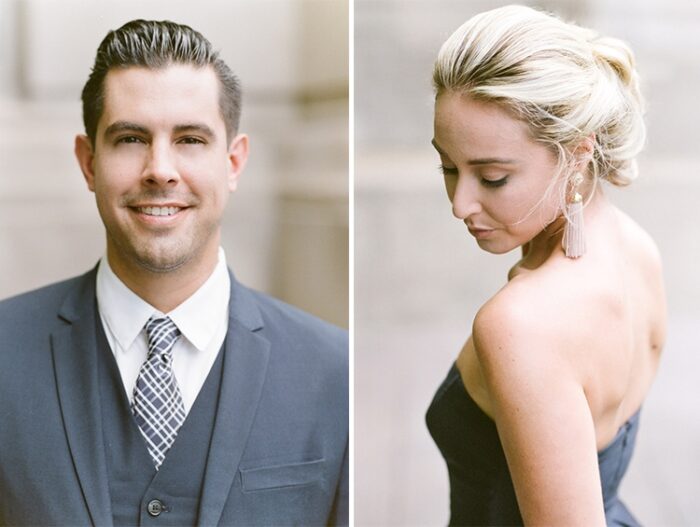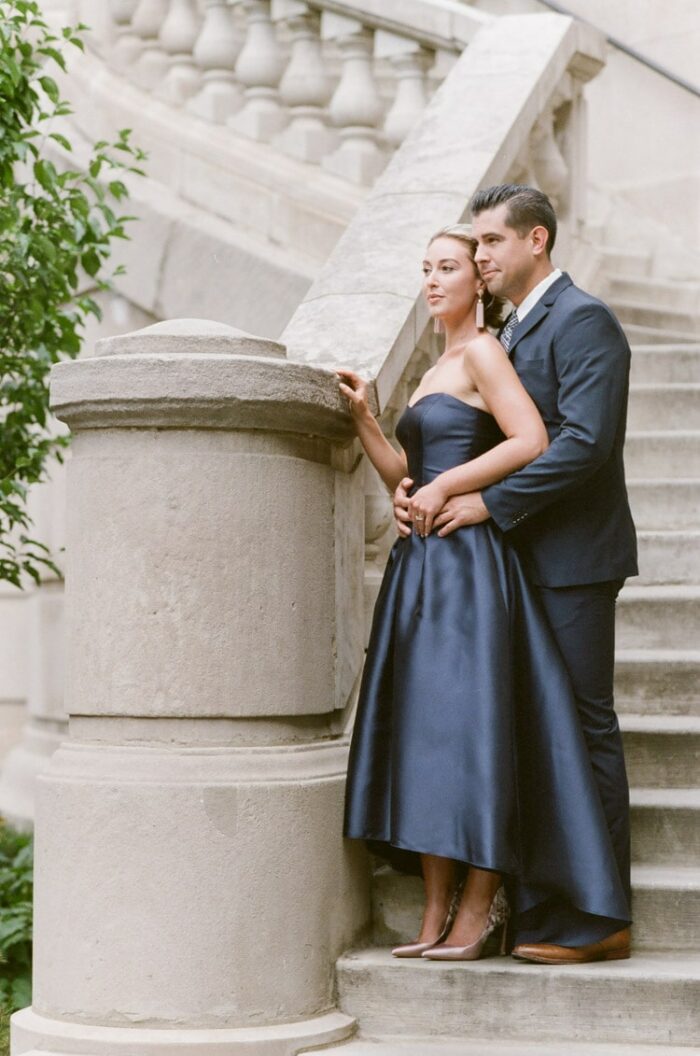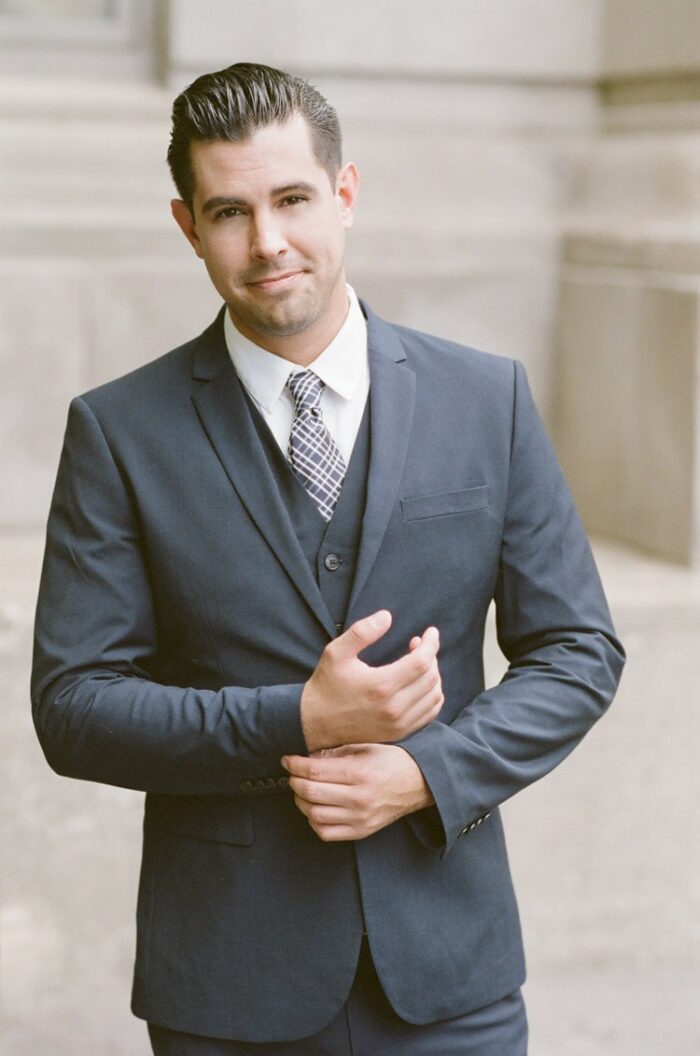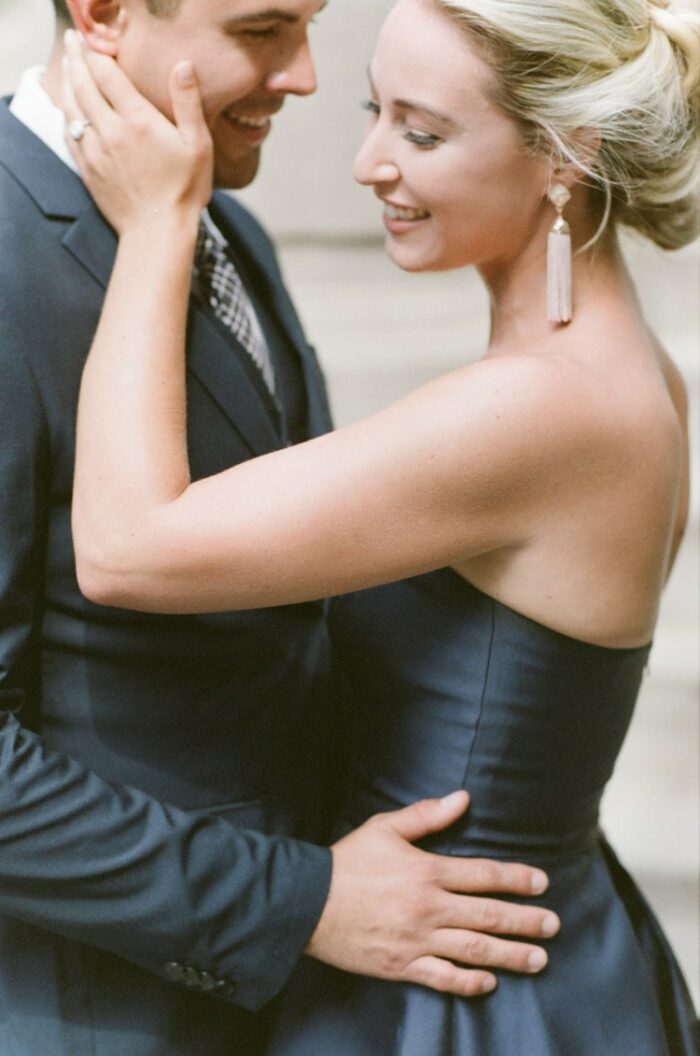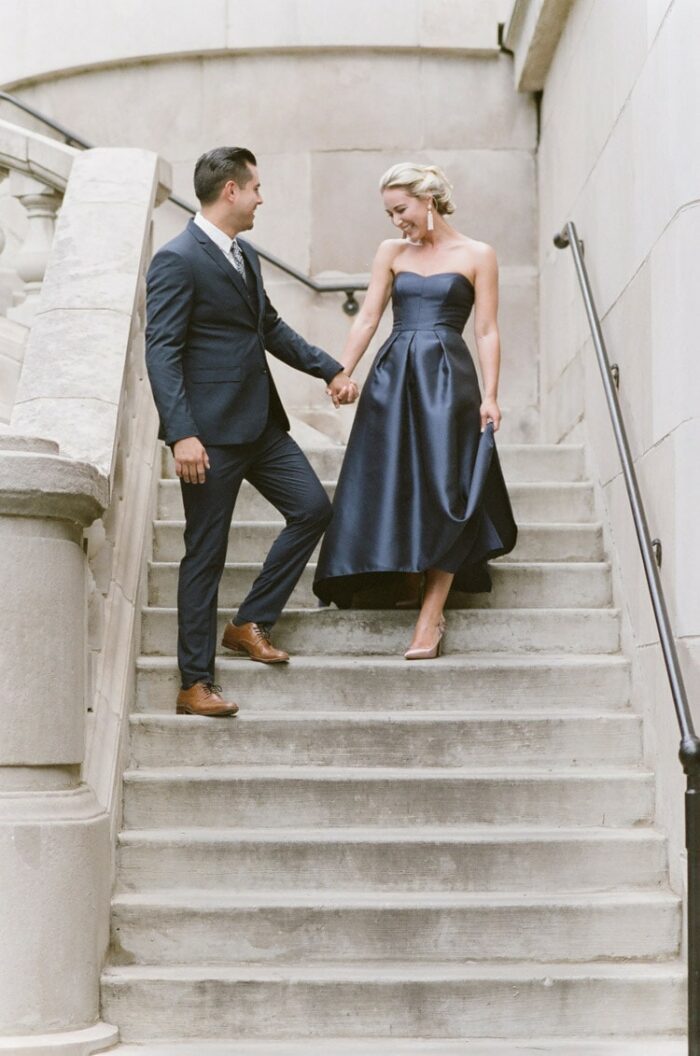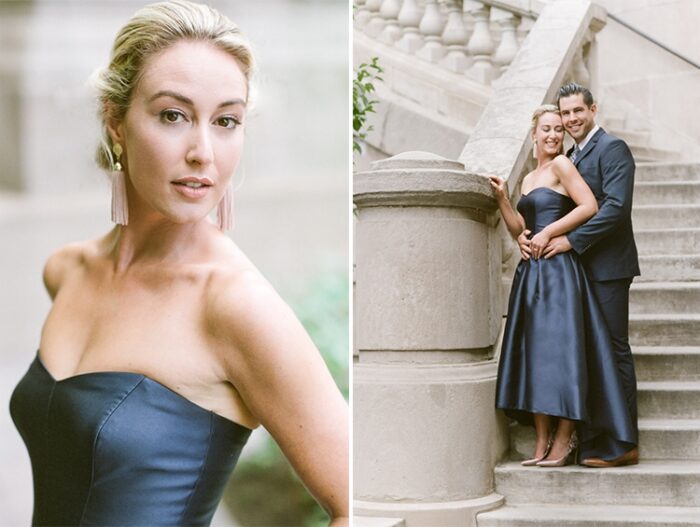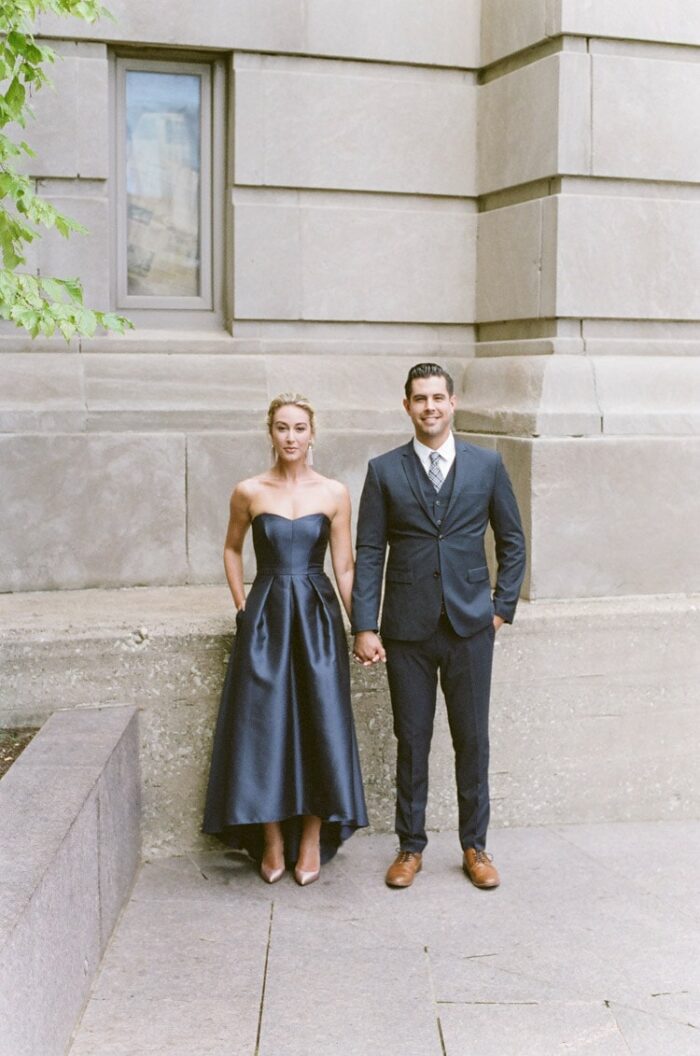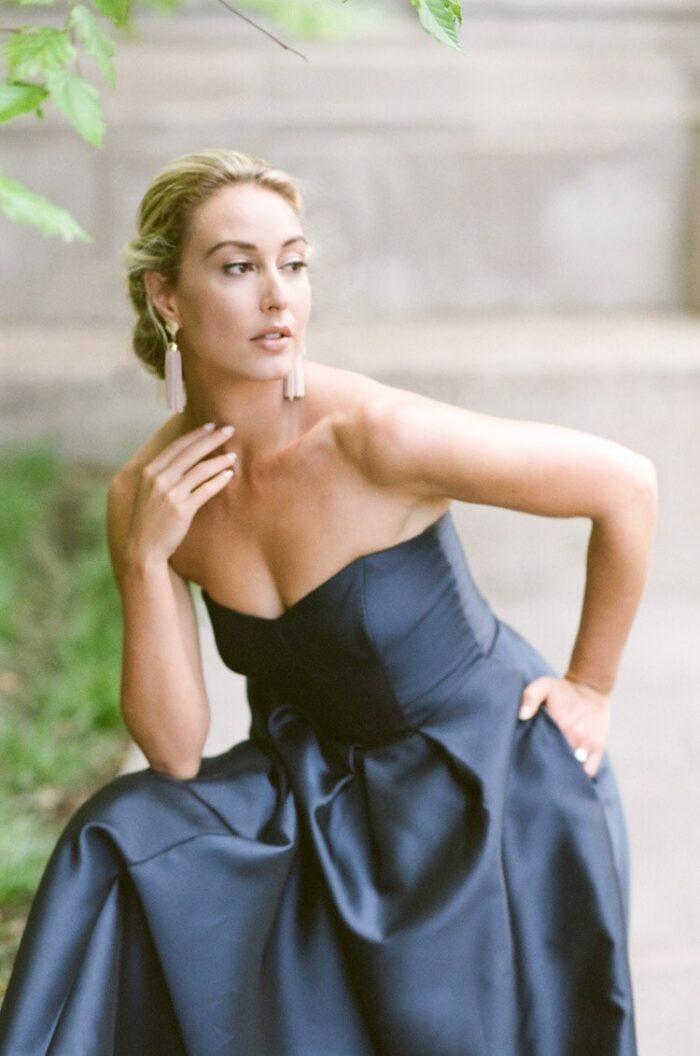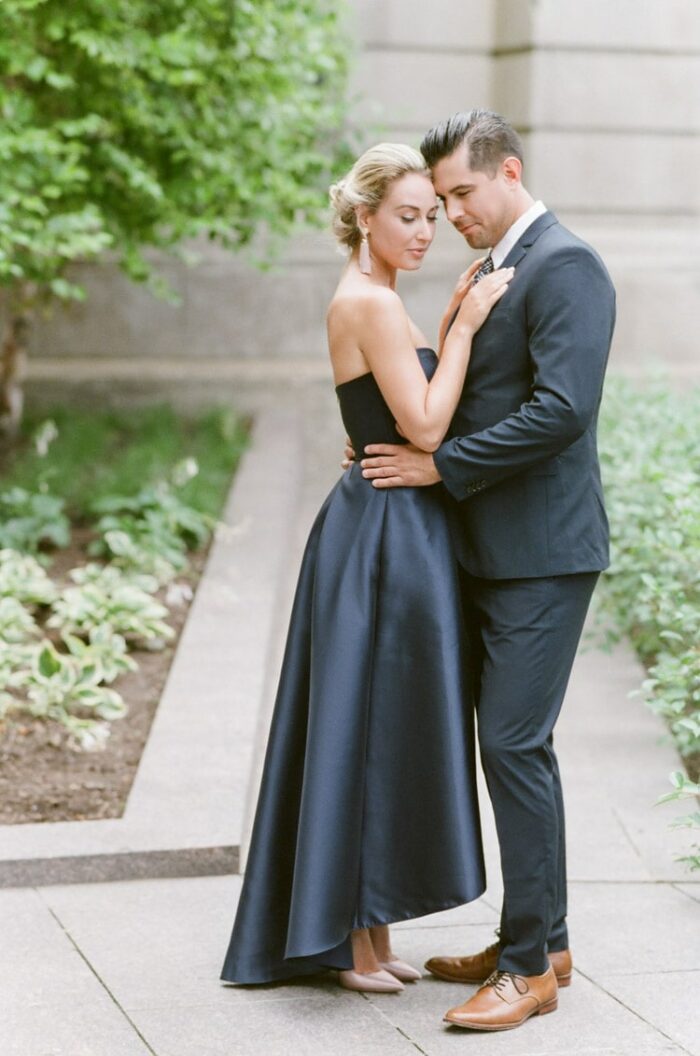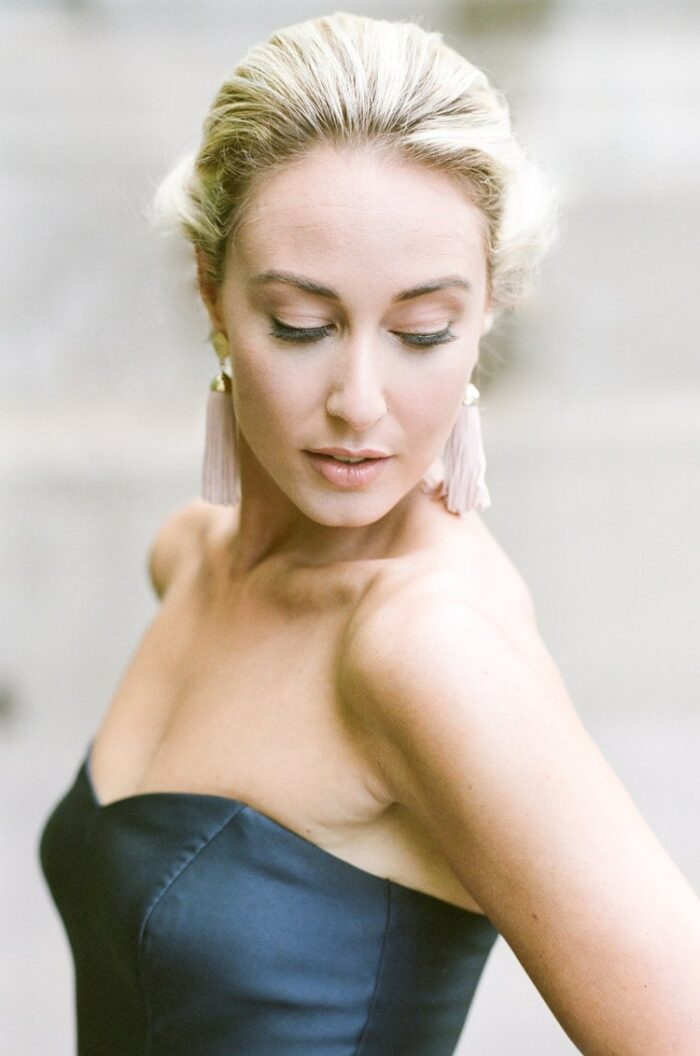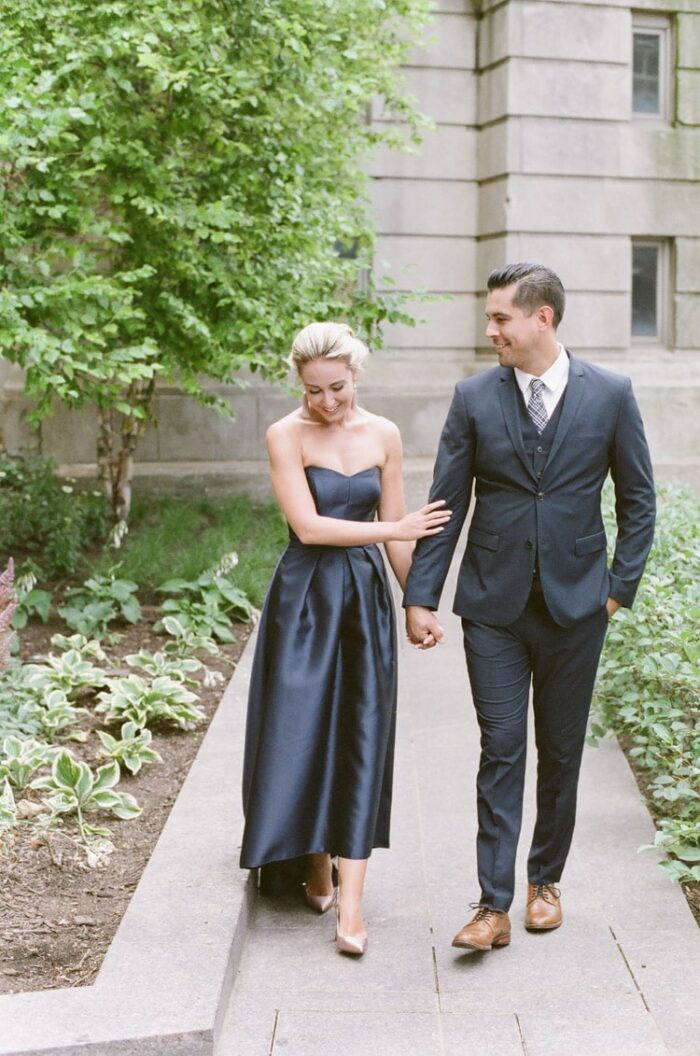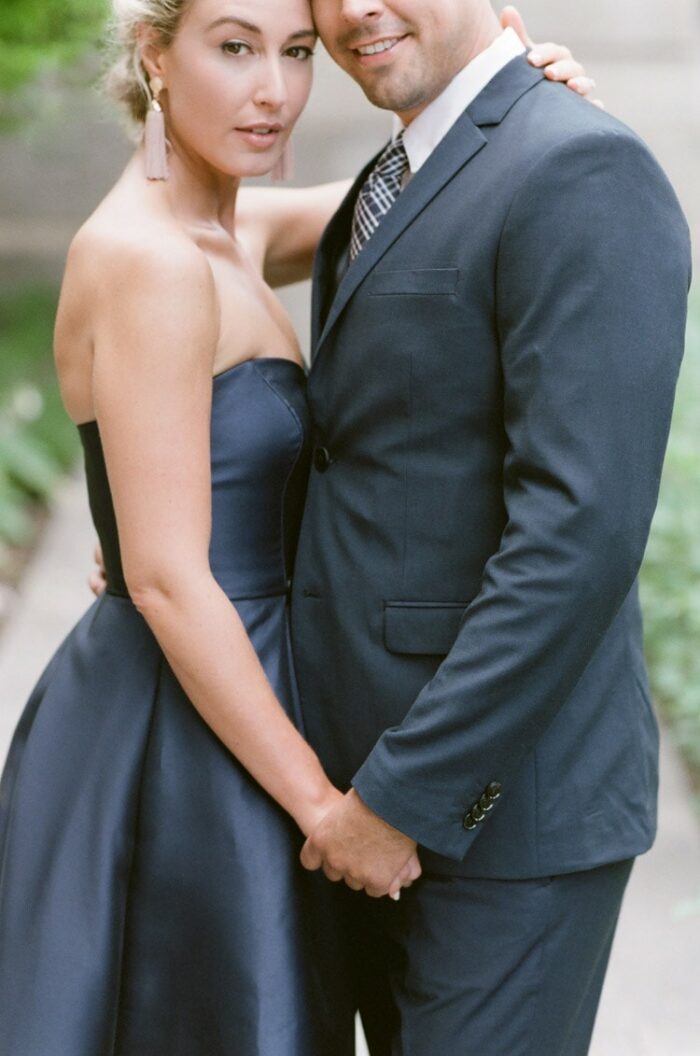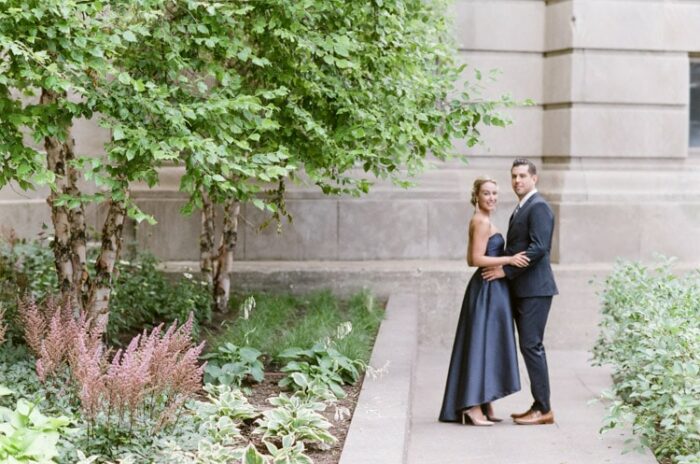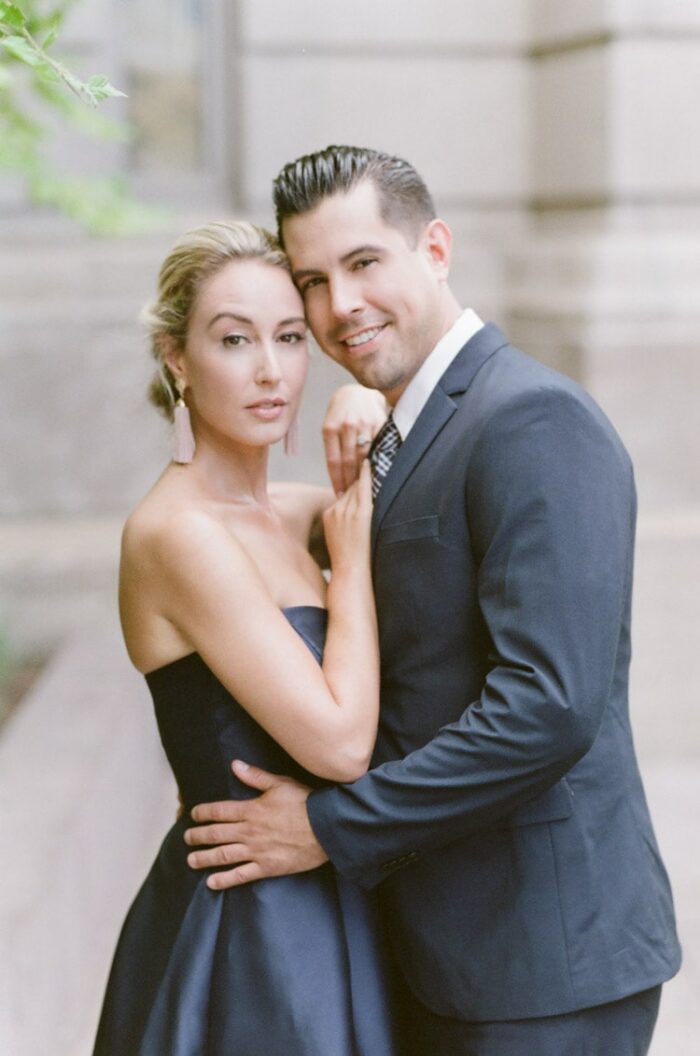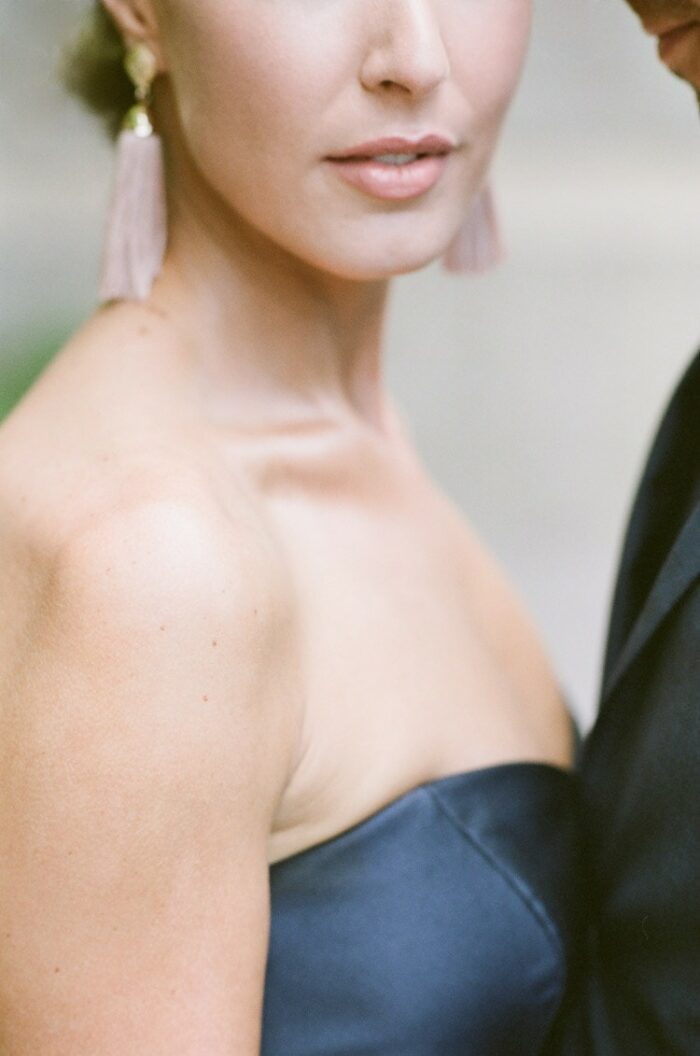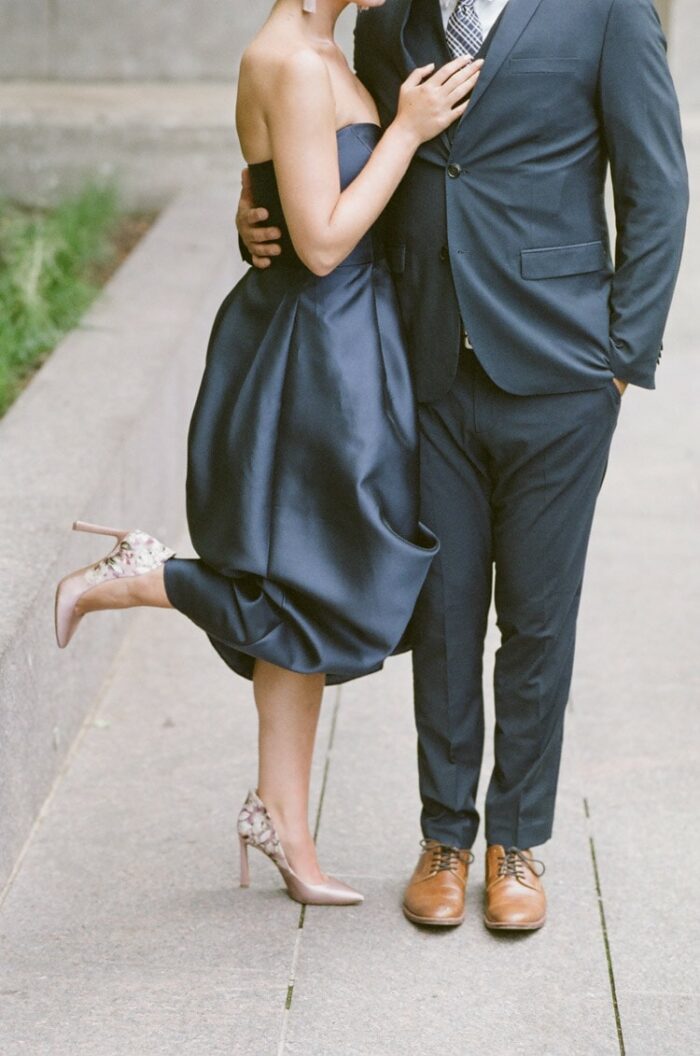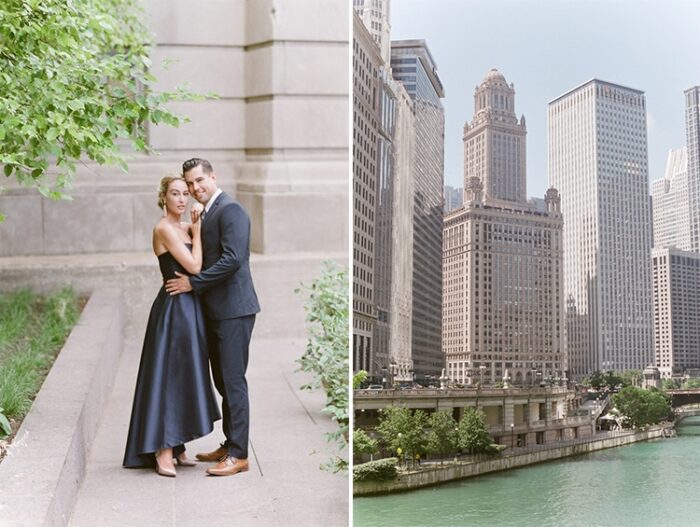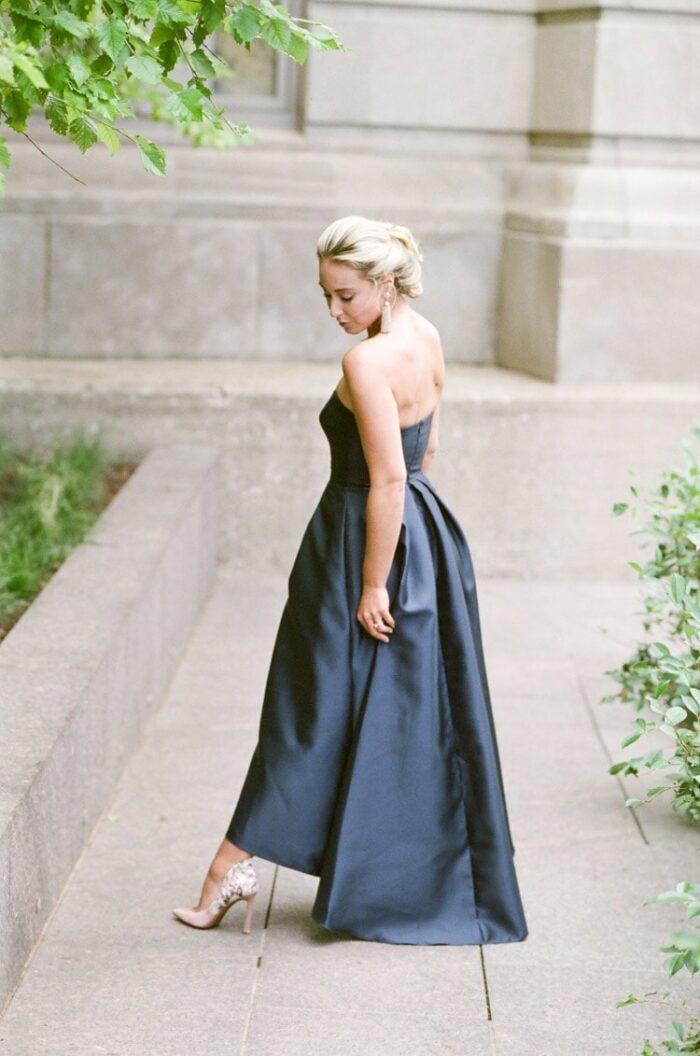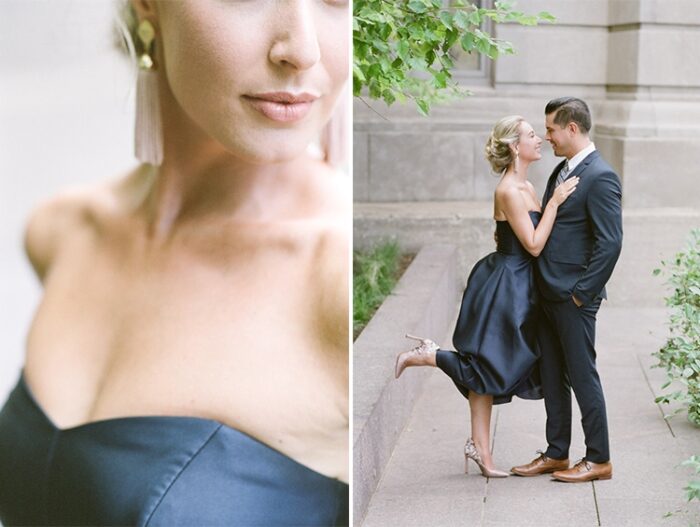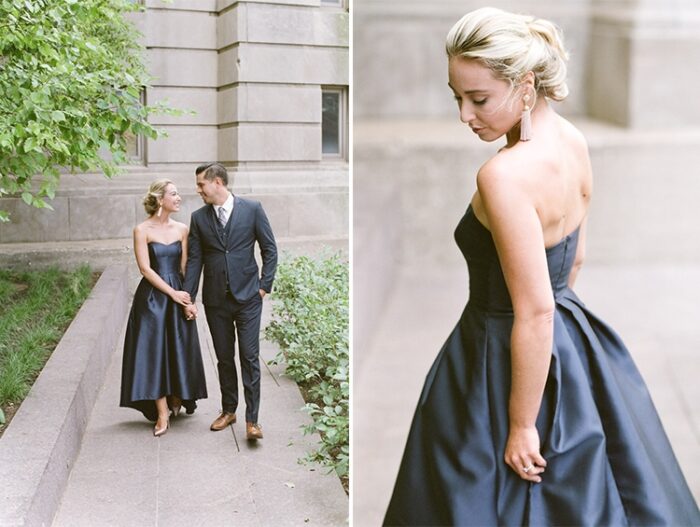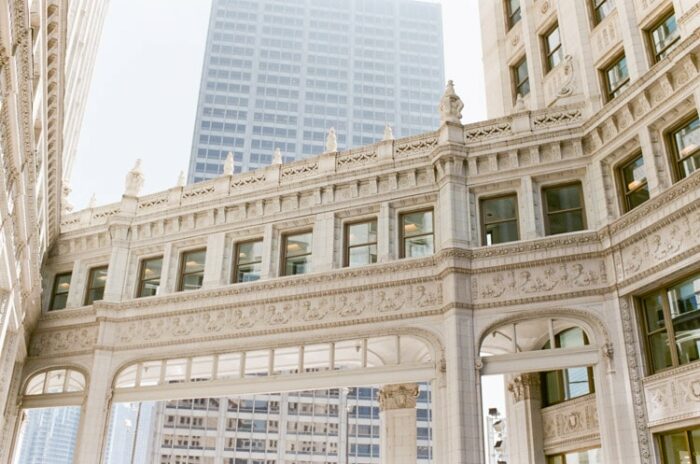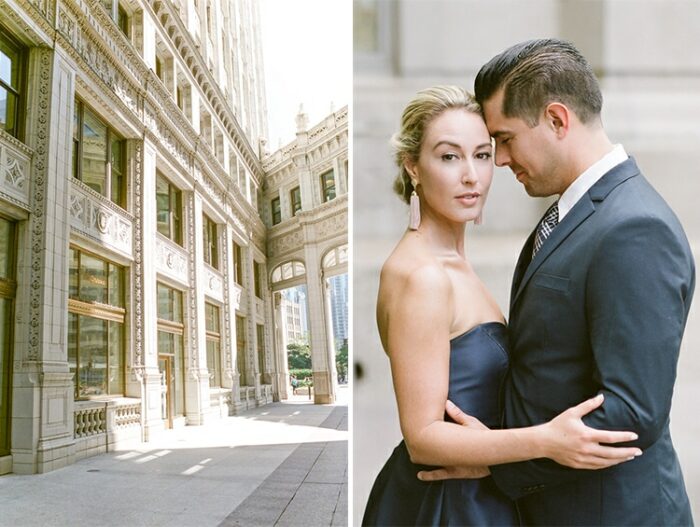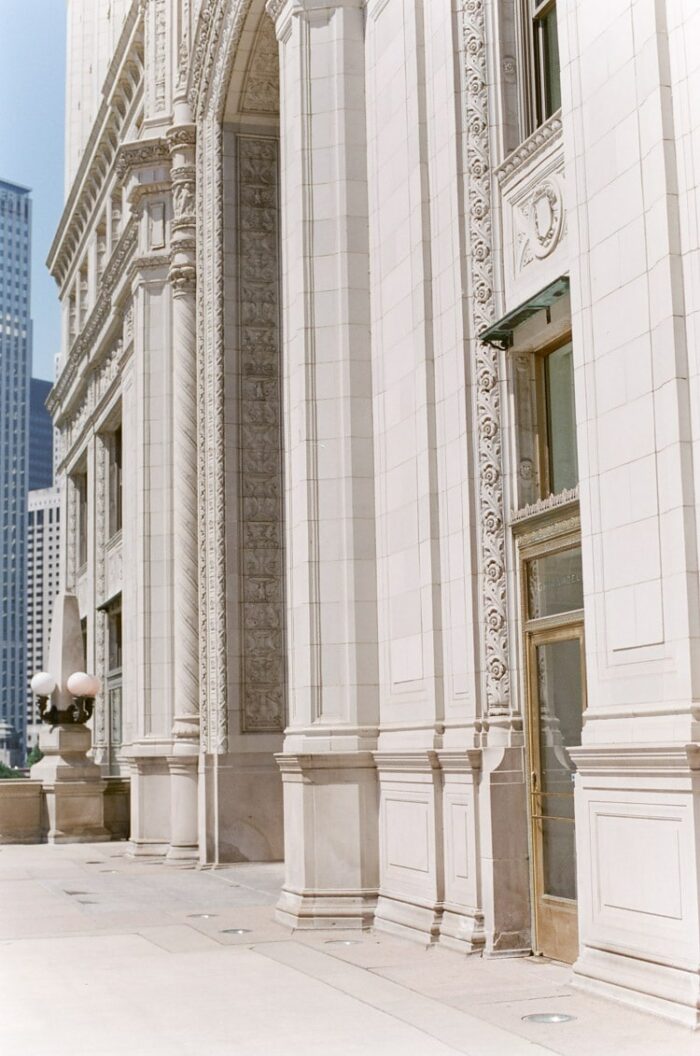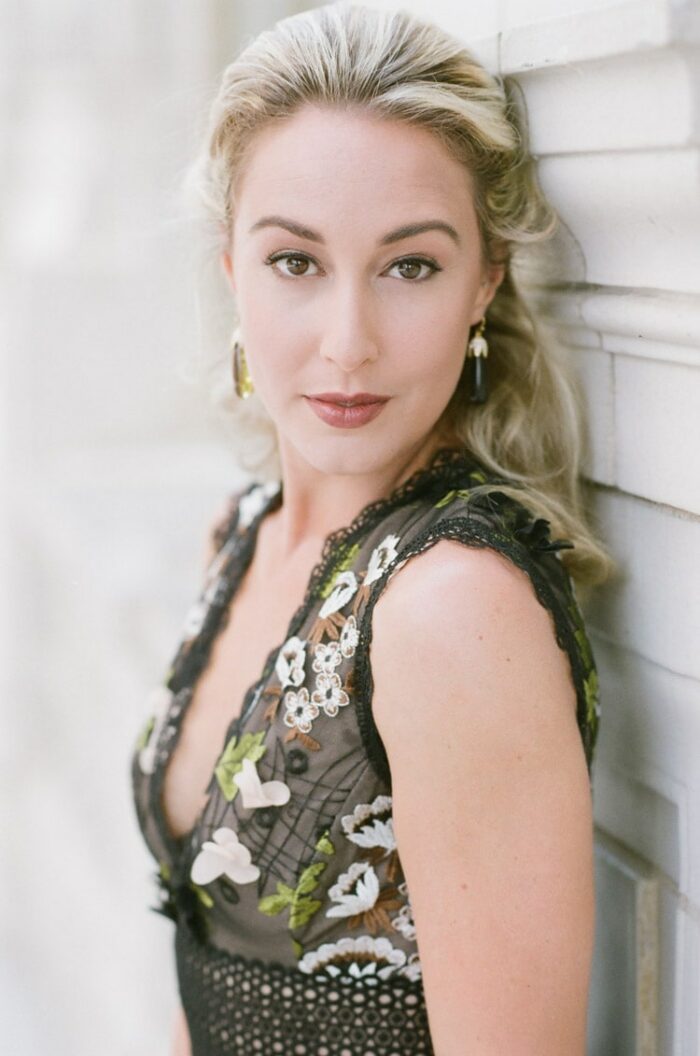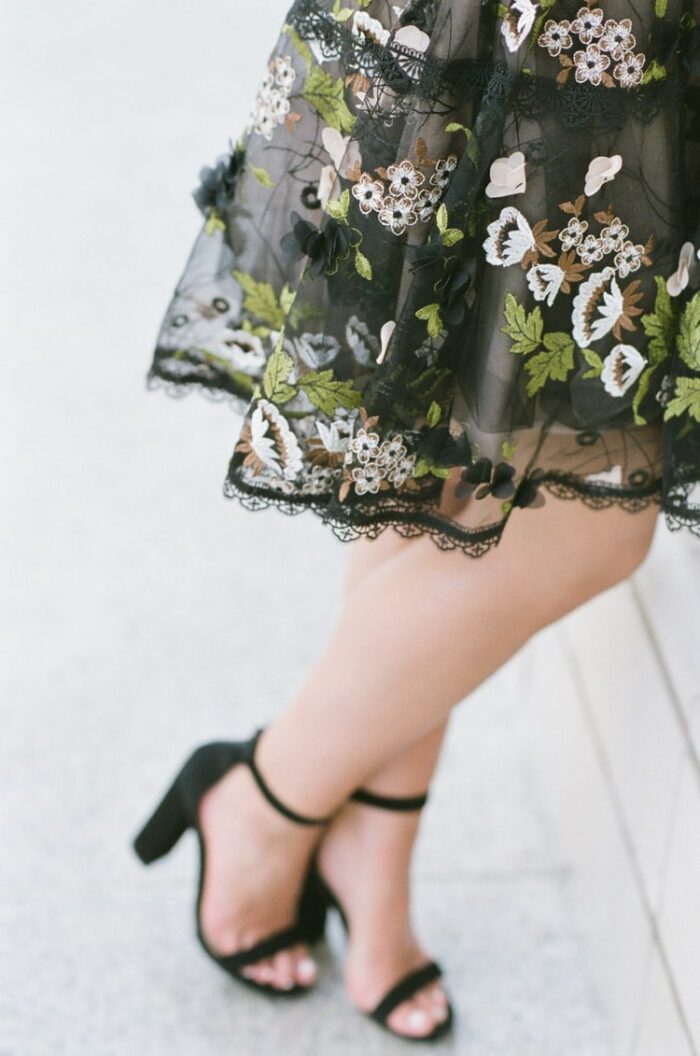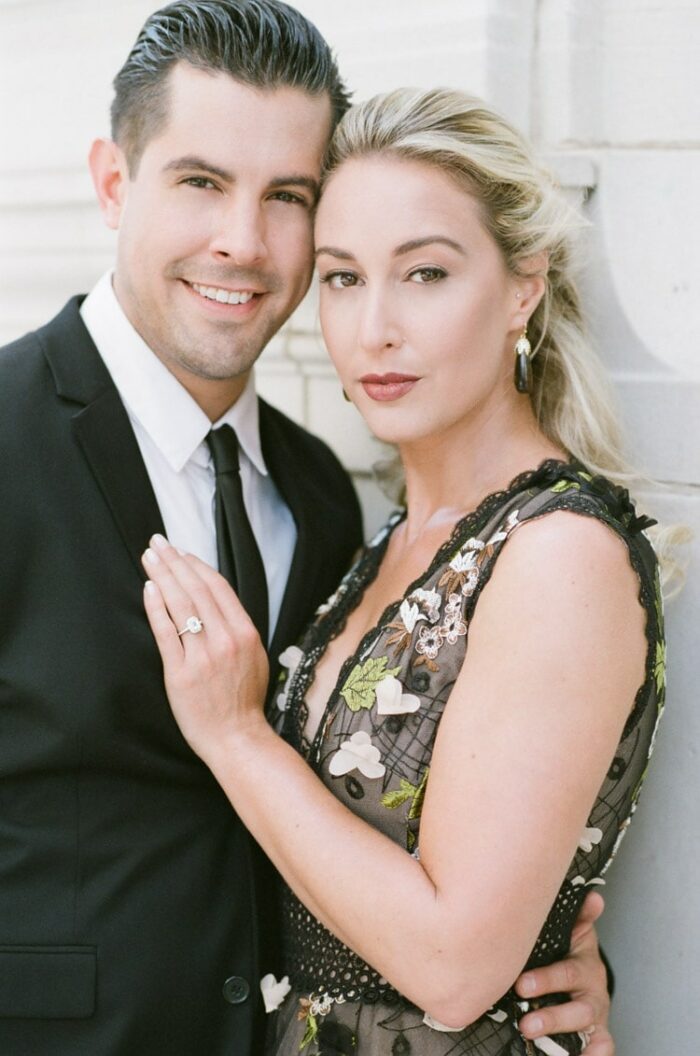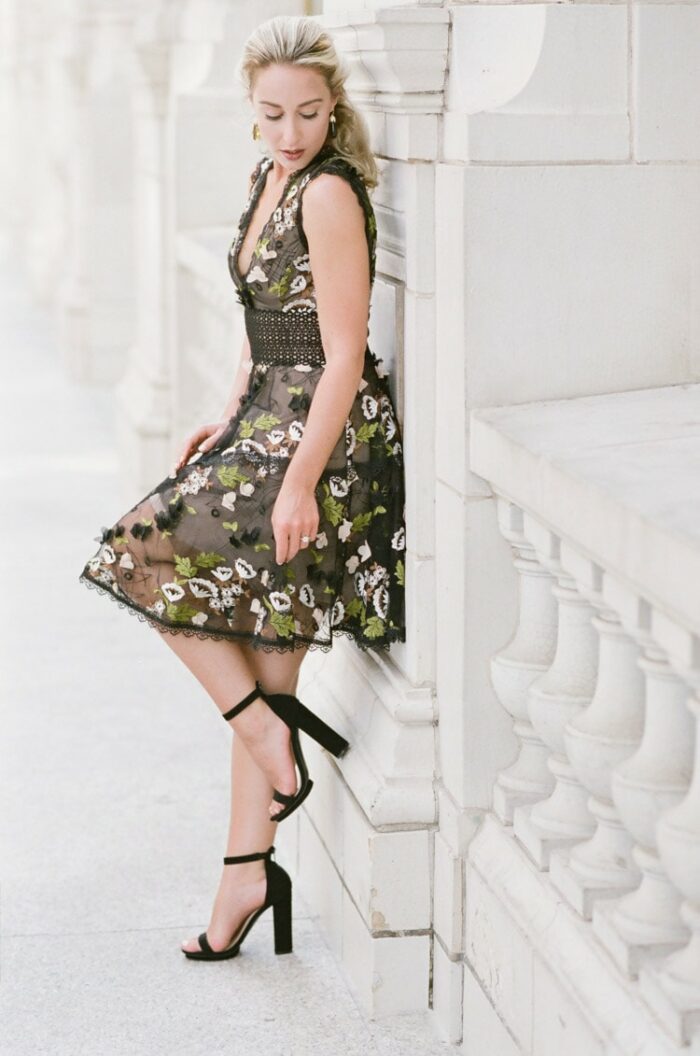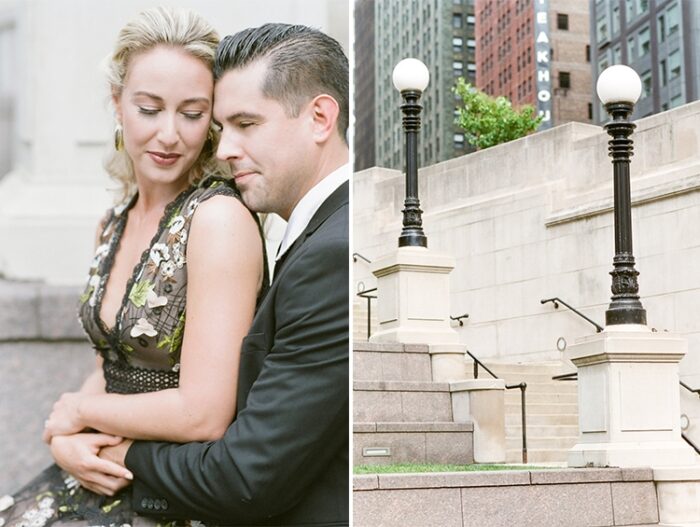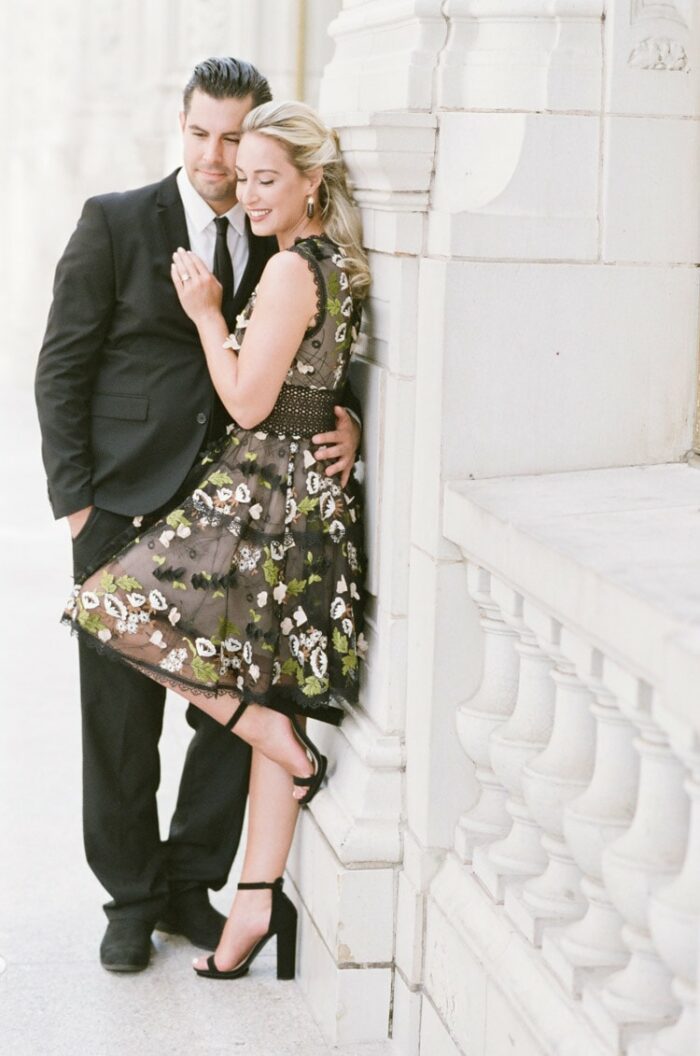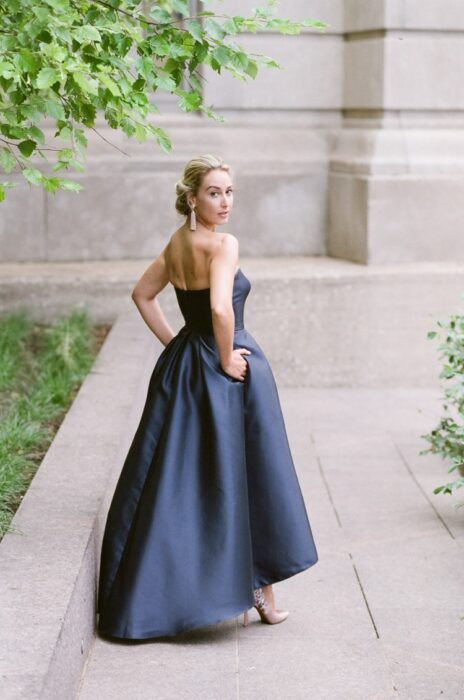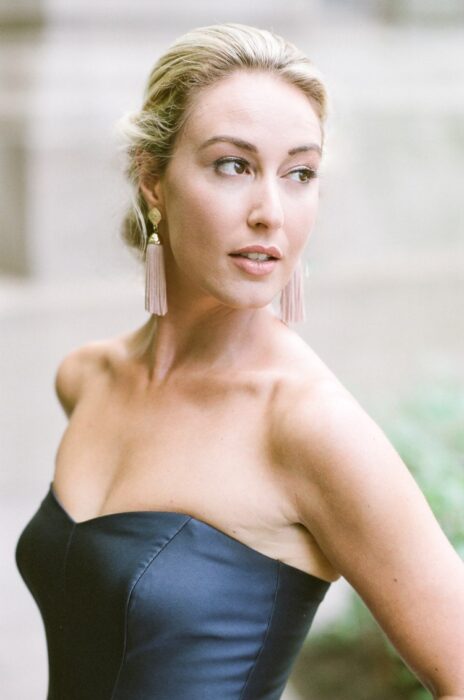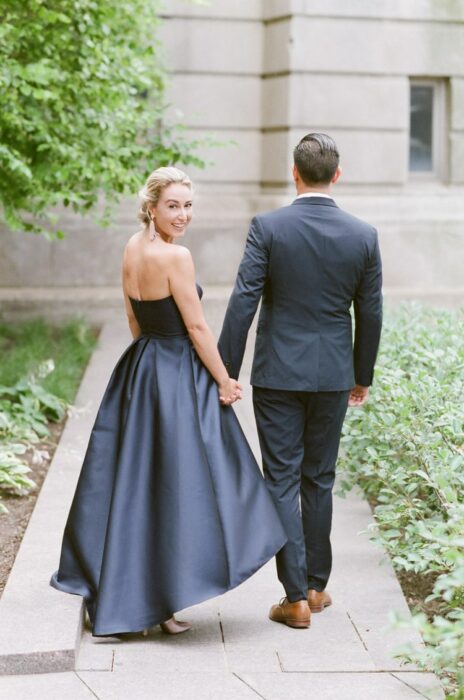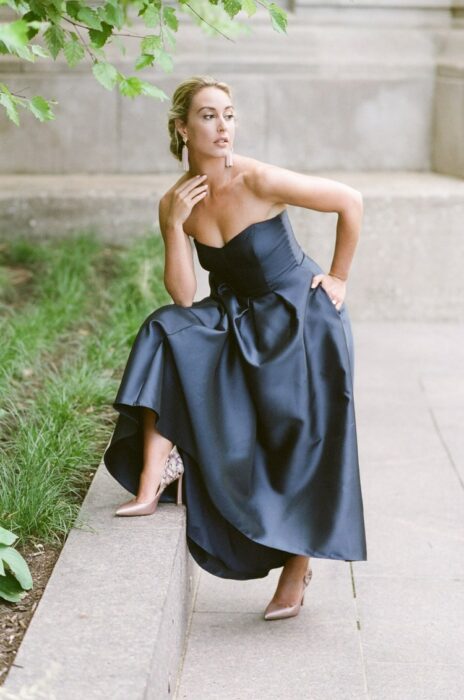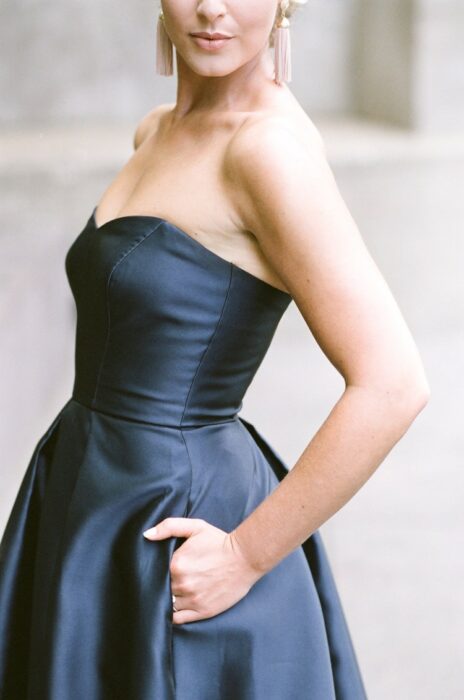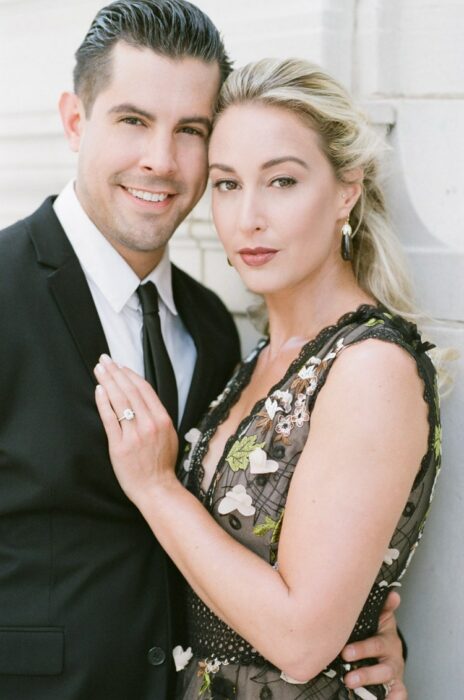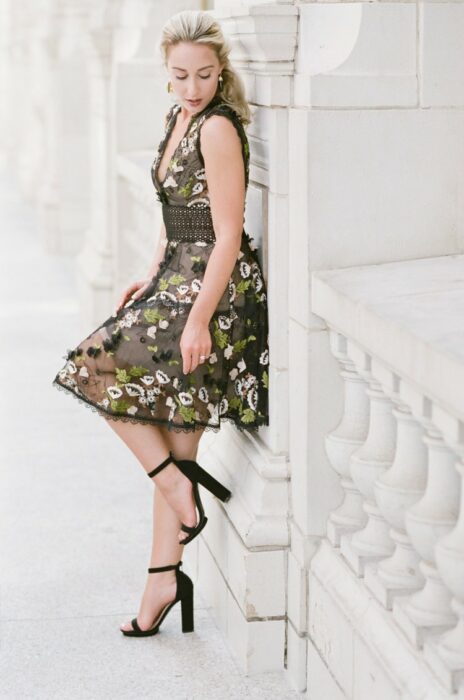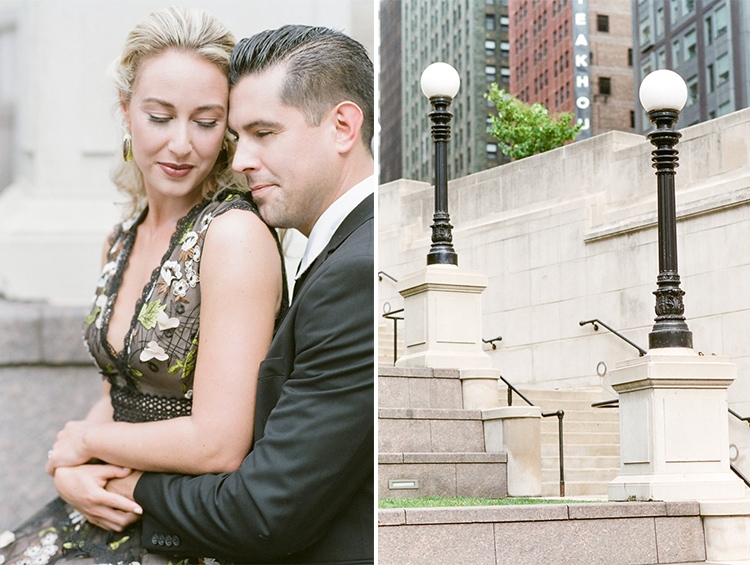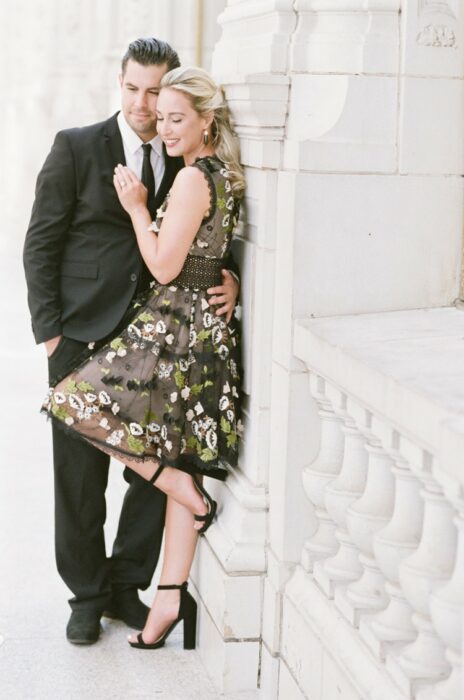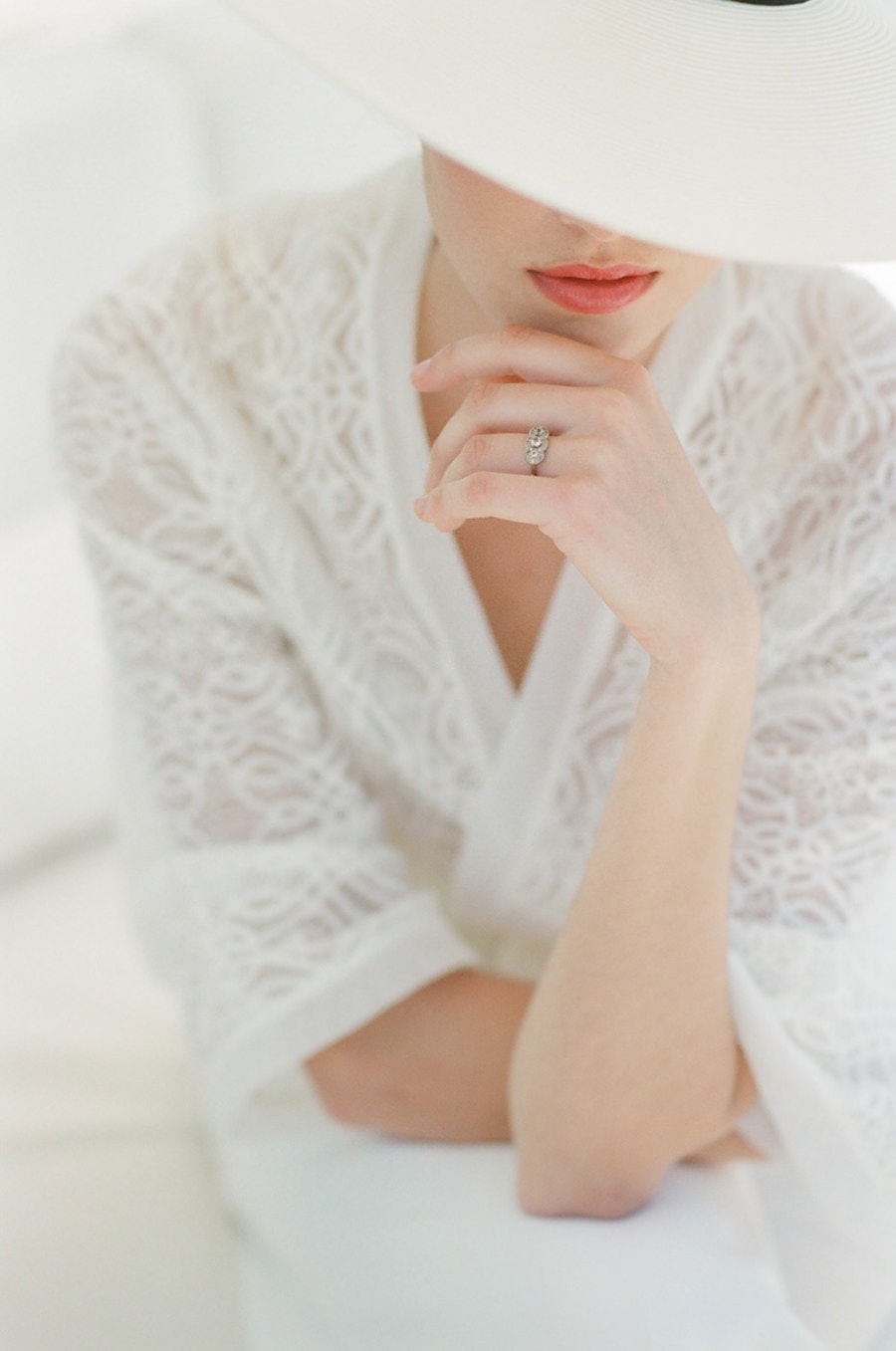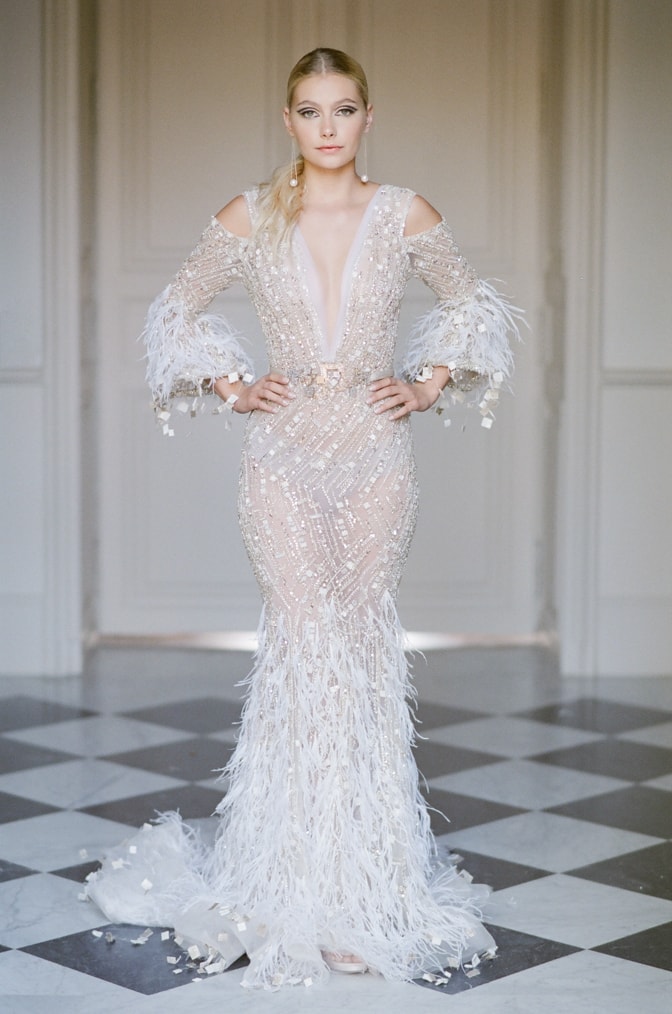 TAMARA GRUNER © 2023 — ALL RIGHTS RESERVED