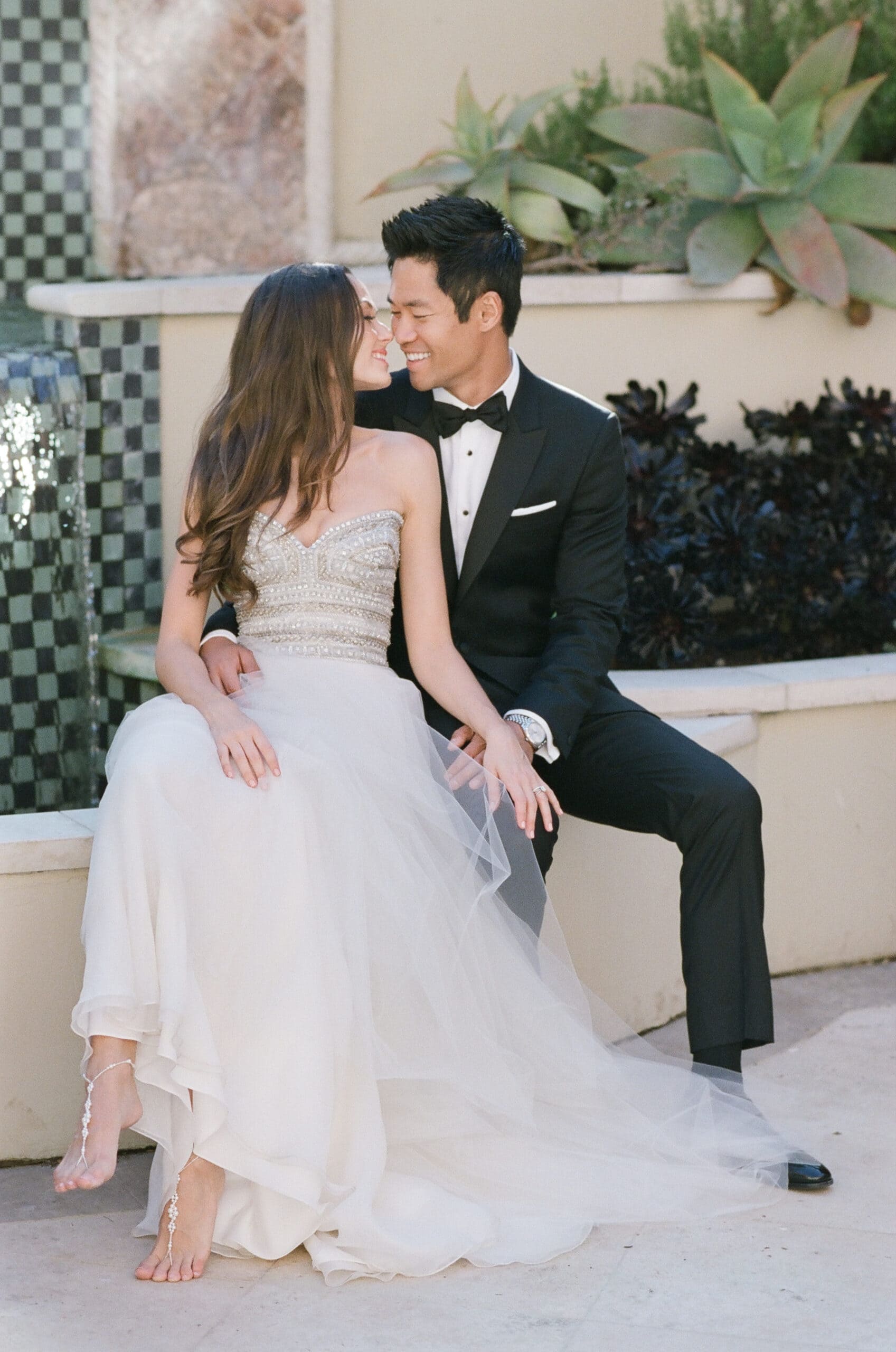 A ROMANTIC SANTA MONICA AFTER WEDDING SESSION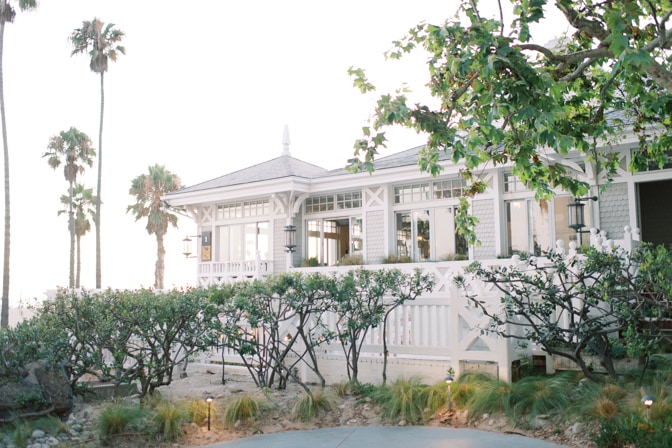 A ROMANTIC AFTER WEDDING SESSION IN SANTA MONICA,
CALIFORNIA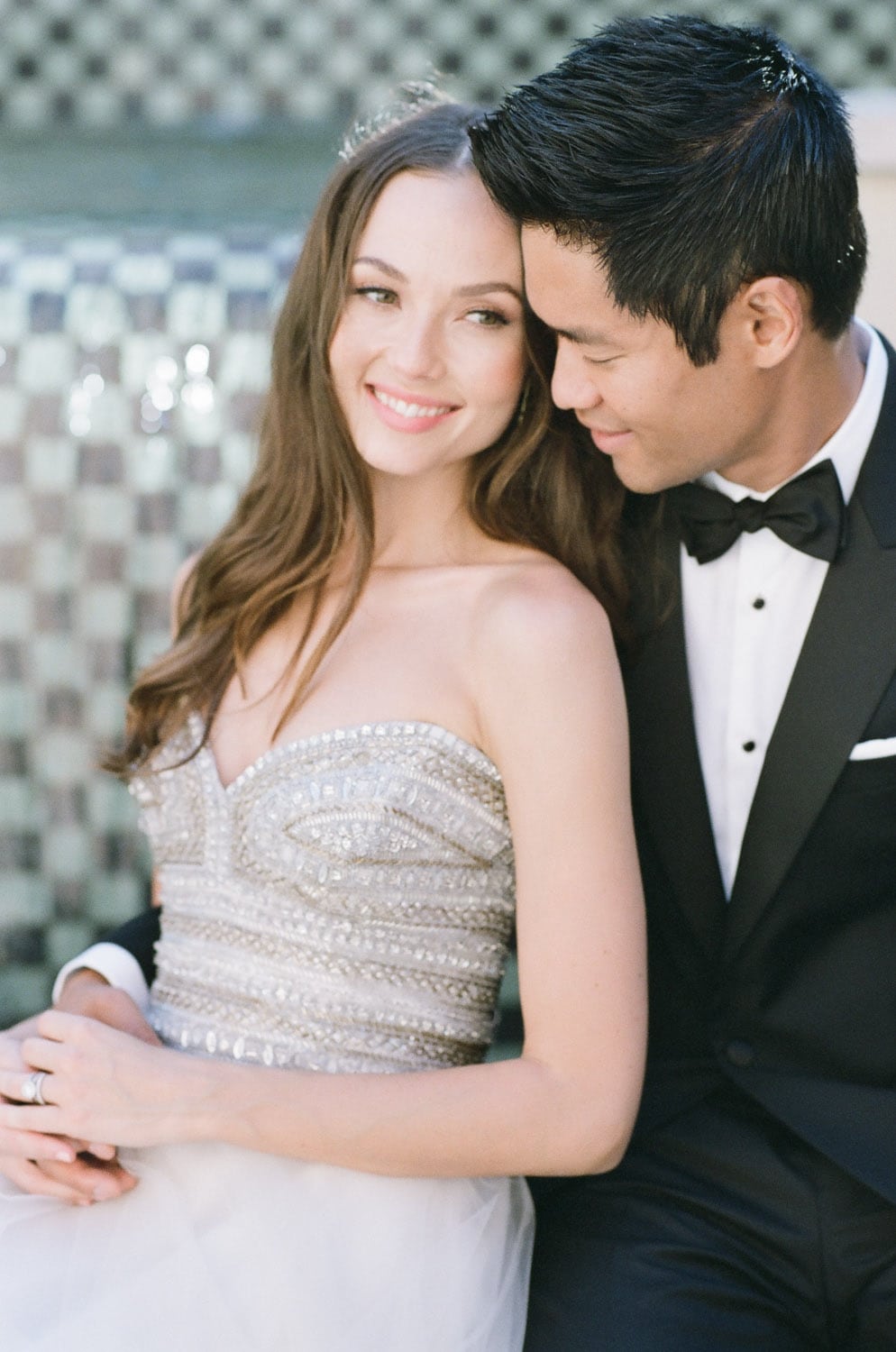 David Bradley Lim, a main actor in the CBS series 'The S.W.A.T' and his beautiful bride and LA model, Marketa, first met years ago during a modeling session for Macy's. Fast forward to May 2019, and they were married in Prague, the Czech Republic! Ironically, David and Marketa got their pictures taken everywhere except in Los Angeles, where both reside. As an "After Wedding" present, their California wedding planner, Isabelle Kline, arranged a yacht session in Santa Monica, California.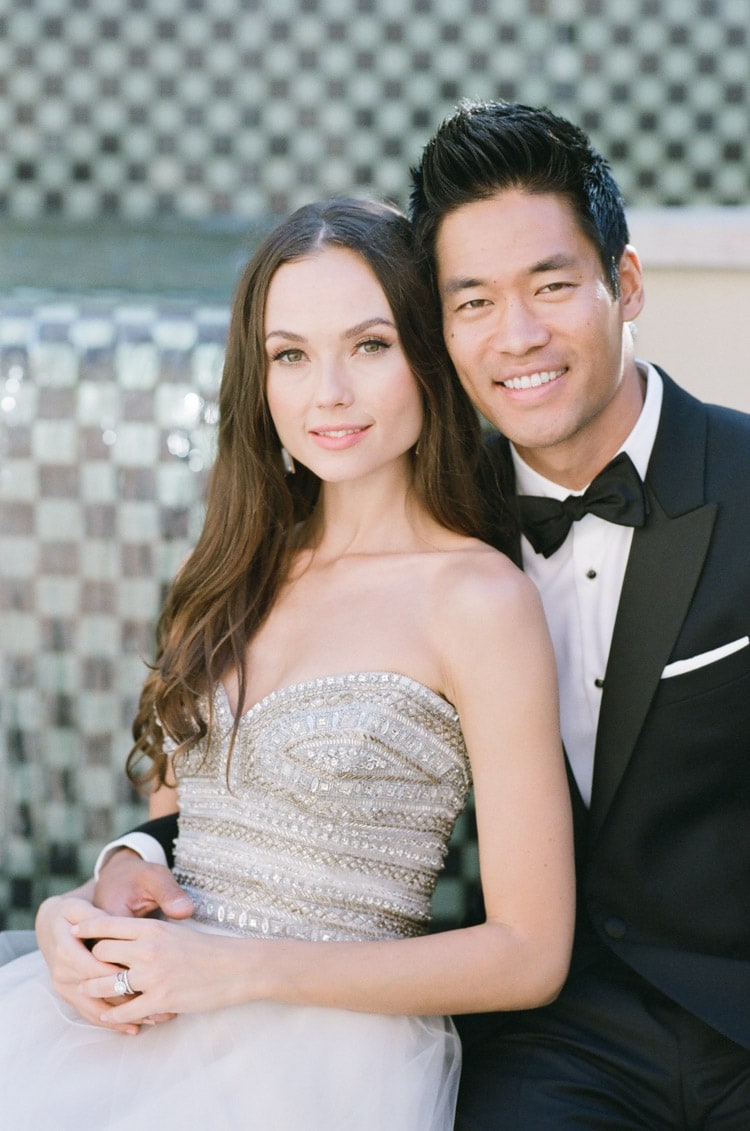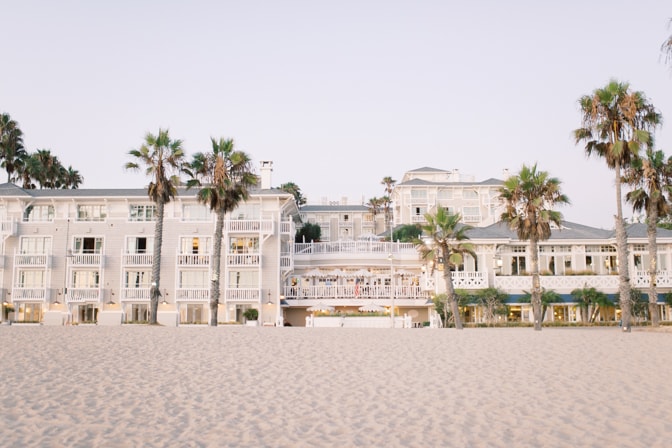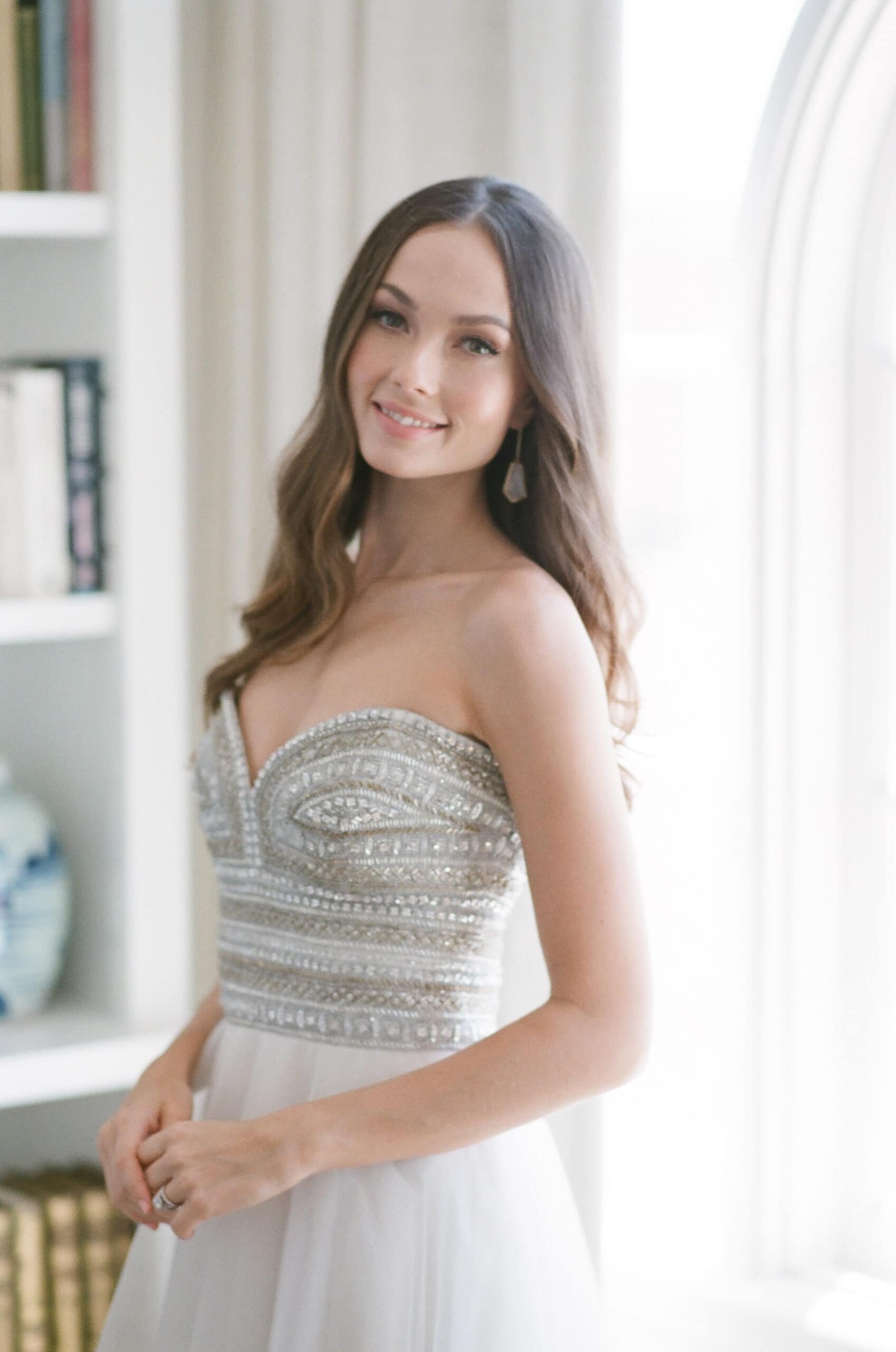 LOS ANGELES WEDDING AT CASA DEL MAR
Marketa got ready for her shoot with the help of Jocelyn Johnson and Sharon Y Park, who did her makeup and hair at the stunning Casa del Mar, a 5-star hotel located in the heart of Santa Monica beach. (Casa del Mar is a sister hotel of 'Shutters', another gorgeous 5-star hotel; together they're the best hotels in the area!) Once Marketa's hair and makeup were perfect, she donned her stunning designer dress from Naeem Khan, which she found at the Little White Dress. Naeem Khan's dress was a dream—it paired a beaded top with a playful tulle skirt, and stood out perfectly against Marketa and David's beach backdrop. Marketa's pretty pearl earrings were an ideal match for her dress. Together with David in his red wine jacket, the two looked absolutely gorgeous.