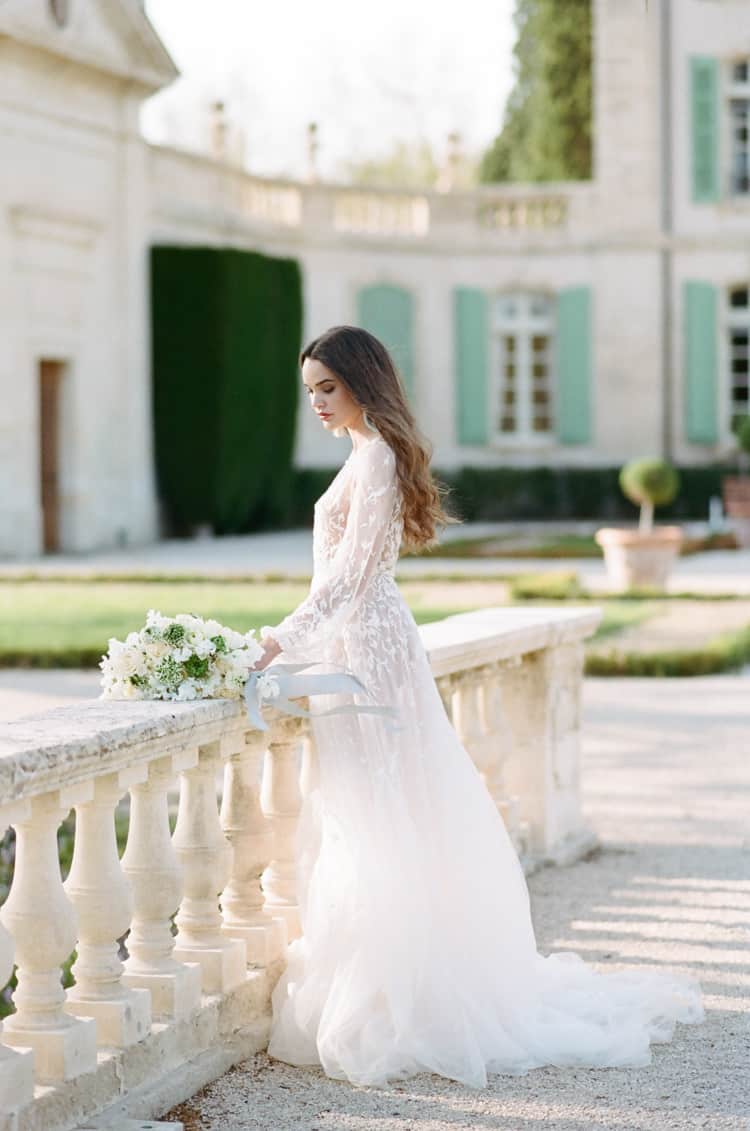 CHATEAU DE TOURREAU, PROVENCE
Imagine yourself walking on an avenue of century-old trees in Provence. At the end of your nature walk in pretty France stands a beautiful building, a chateau called Chateau de Tourreau. It delights you with its white and green painted facade and its classic old wood doorway to enter the premise. Maybe this is it? Plan your provencal elopement at Chateau de Tourreau in France!
Chateau de Tourreau was built by the Tourreau family from Avignon between 1750 and 1770 on a 20-acre grounds with six salons/dining rooms along with nine suites over two floors. This chateau is located close to Avignon and Orange in the heart of Provence. It's surrounded not only by vineyards, but also offers an unforgettable garden with a huge fountain, where you can wander around.
Inspired by the beauty of the castle WEP Events and Flowers By Celine chose a minimal look for our couple in love. The wedding tables cape for the sweetheart table consisted of a round table with two French chairs. The table was adorned with natural linen and white chinaware. The only hints of colors were the white and green blooms of the centerpiece.
Our bride wore a stunning lace dress with long sleeves. Her soft makeup and open hair underlined our bride's beauty. Her groom complemented her in a black tux. They tied their knot in a private chapel ceremony. After their ceremony we walked around the premises and took images at all the pretty nooks the chateau has to offer. We took a few images inside the castle before they enjoyed their private wedding reception.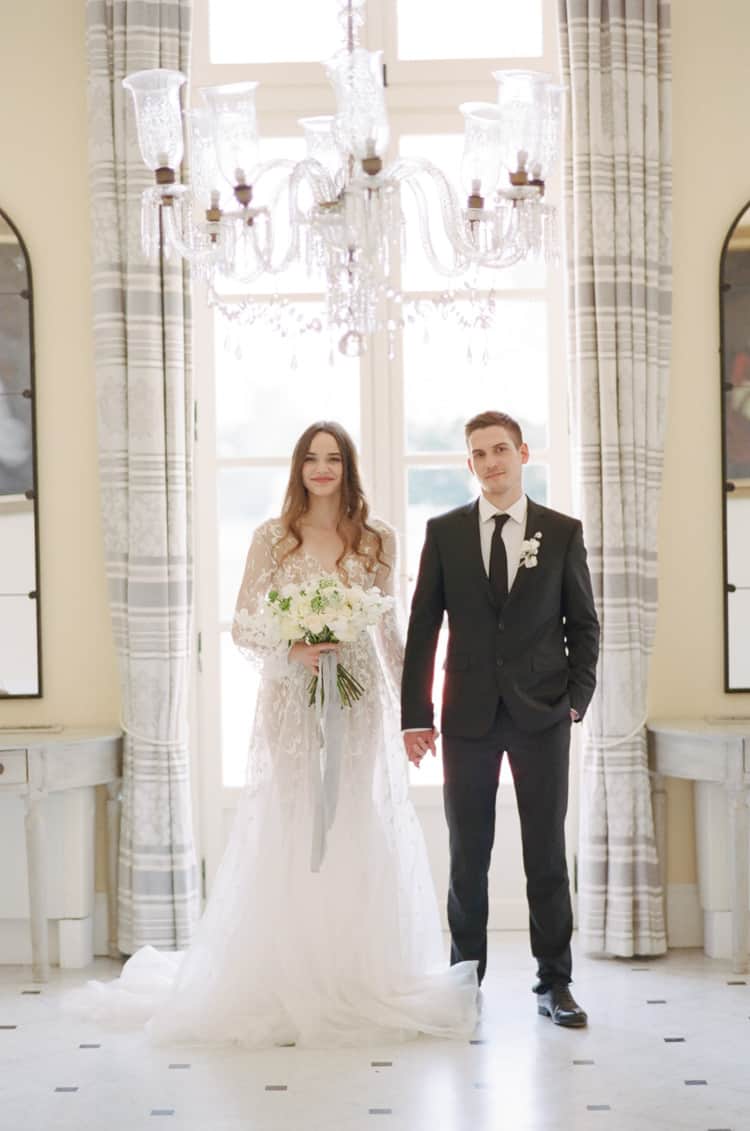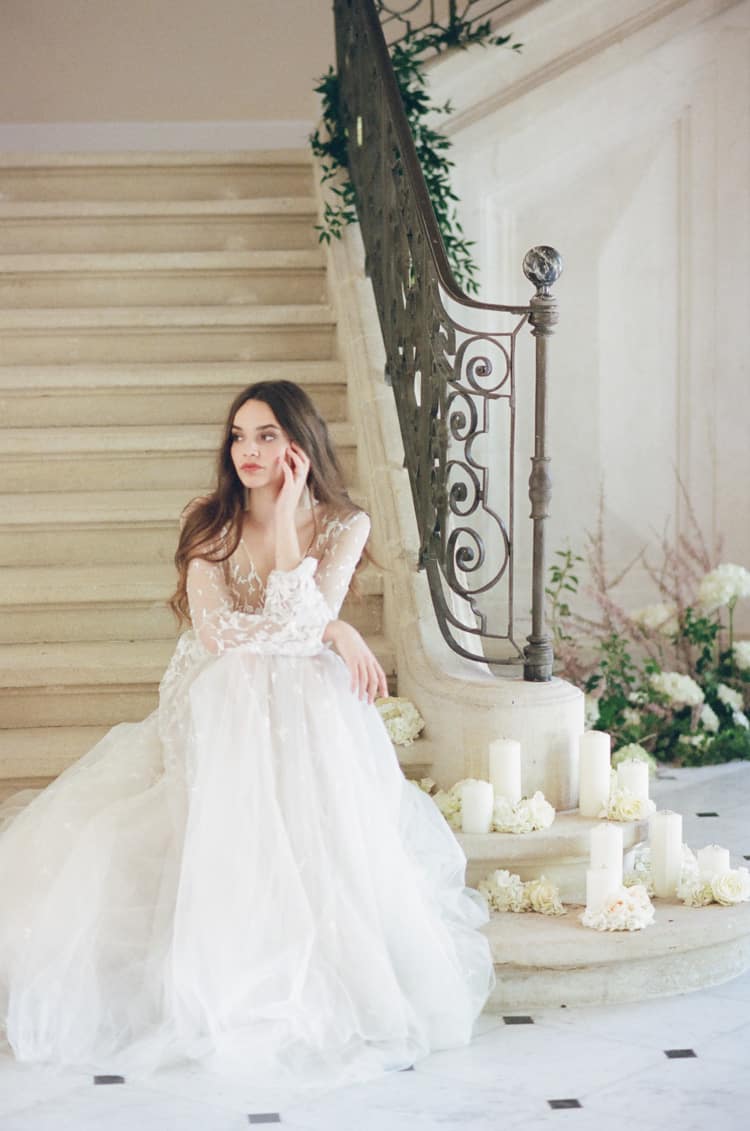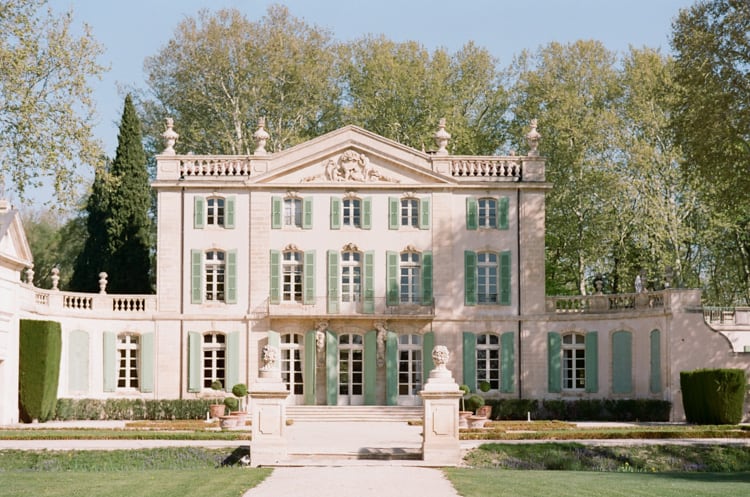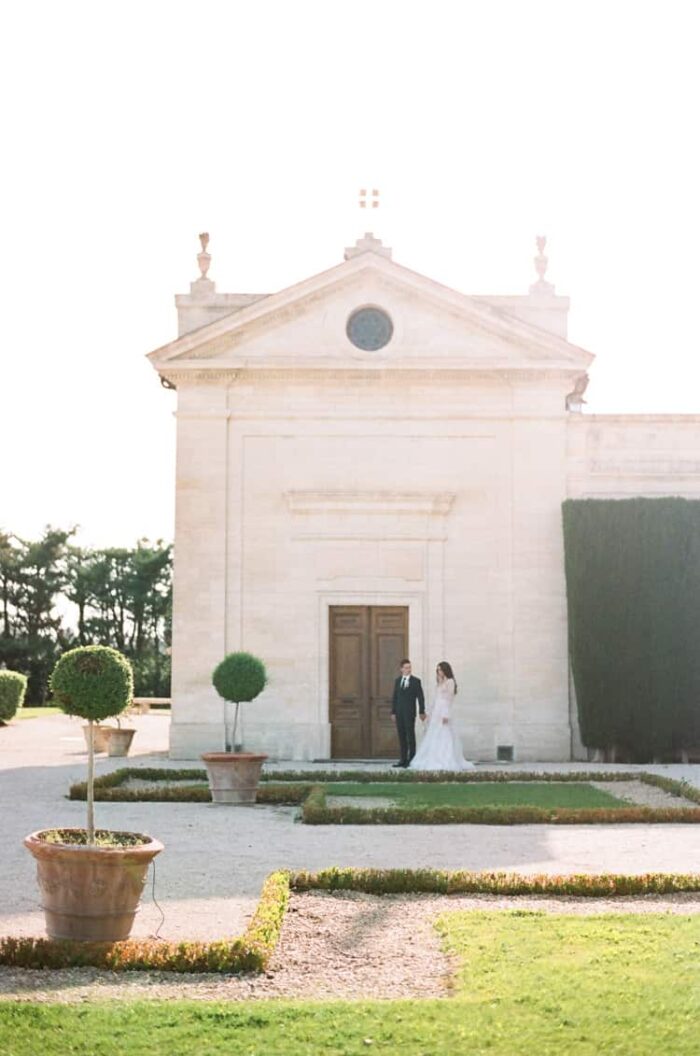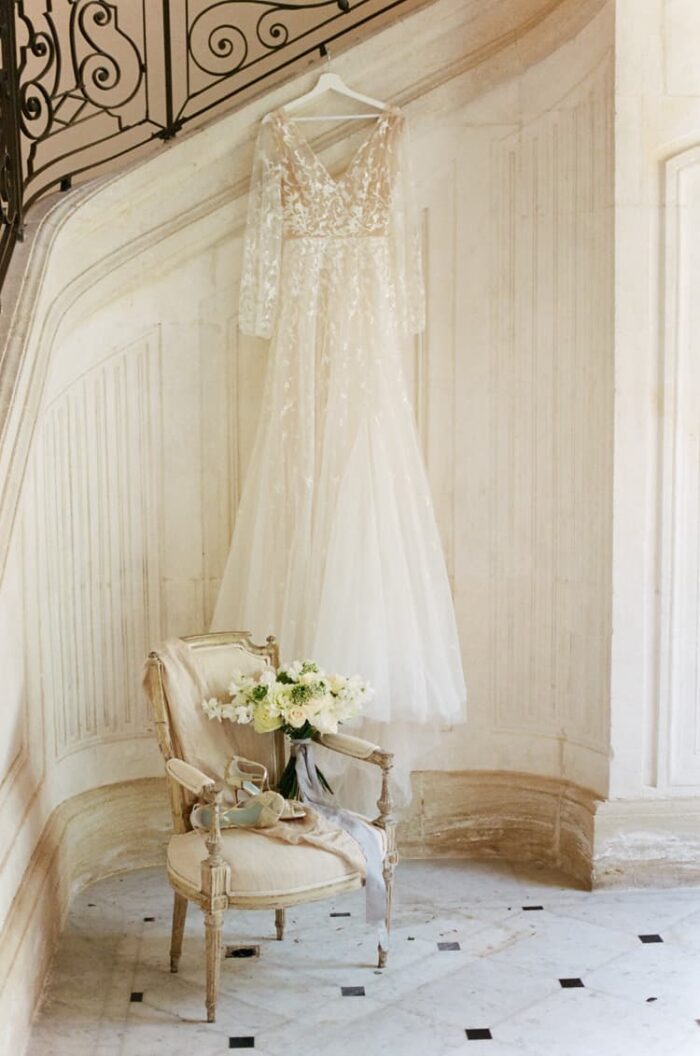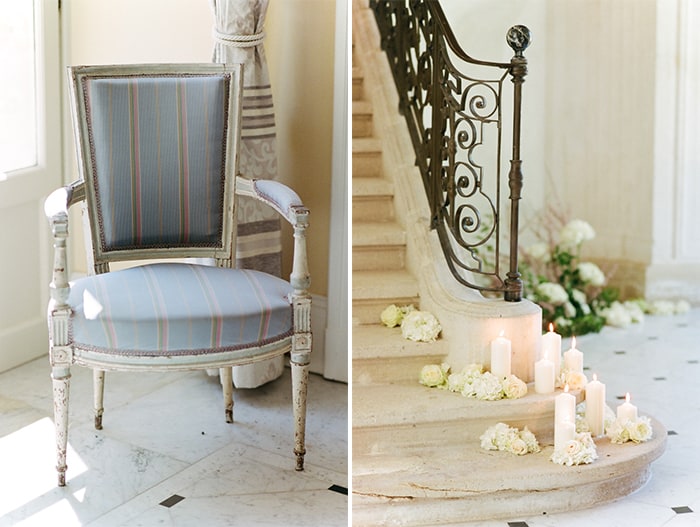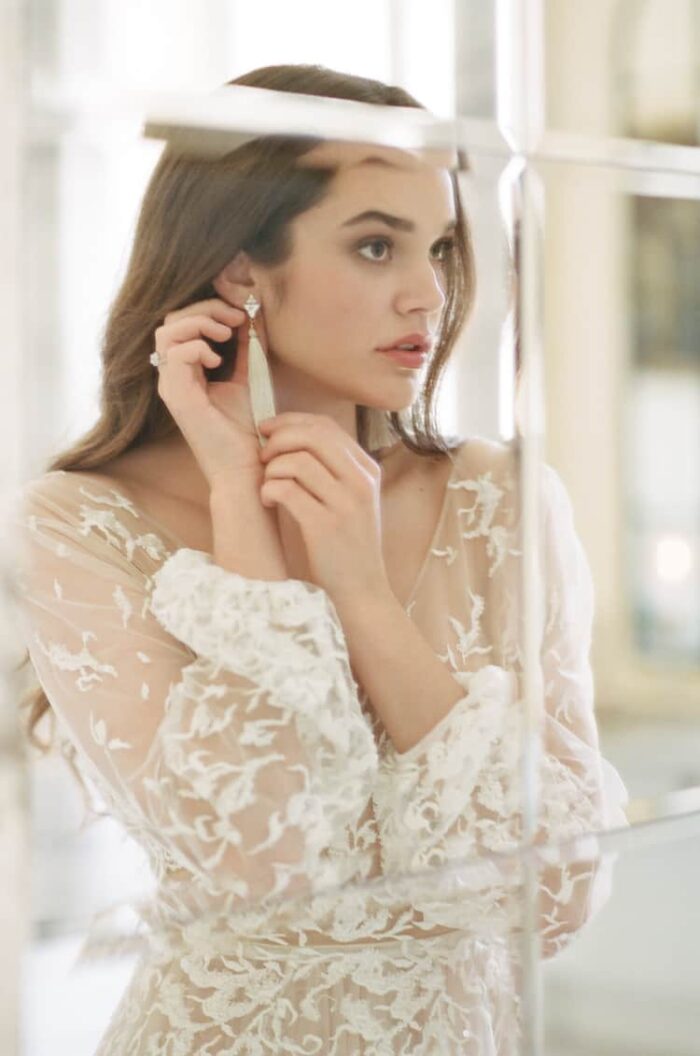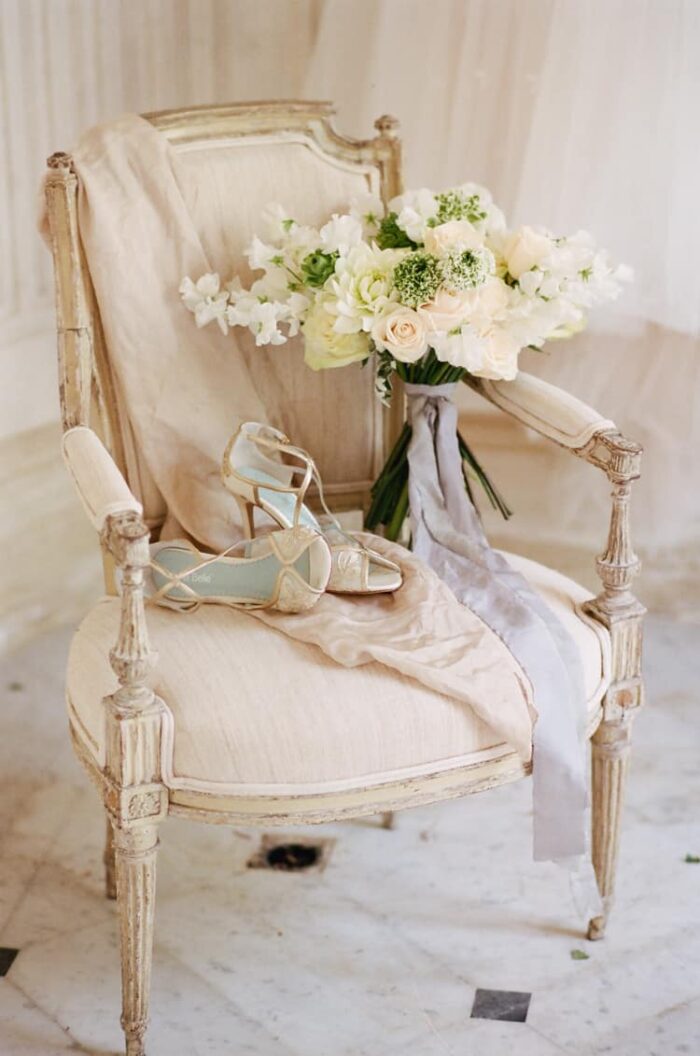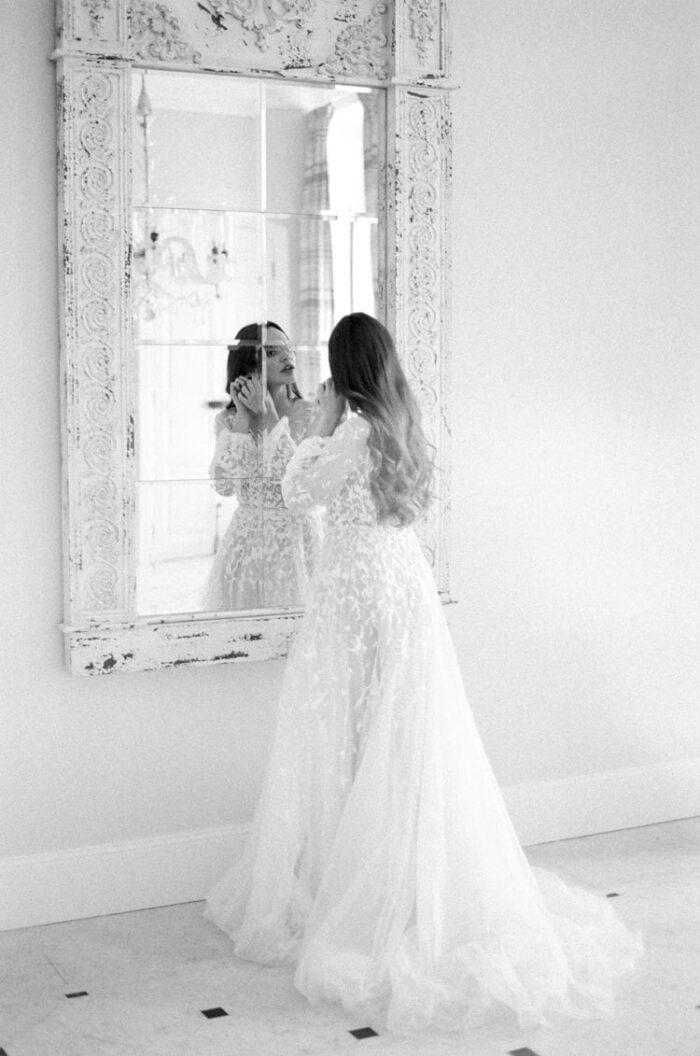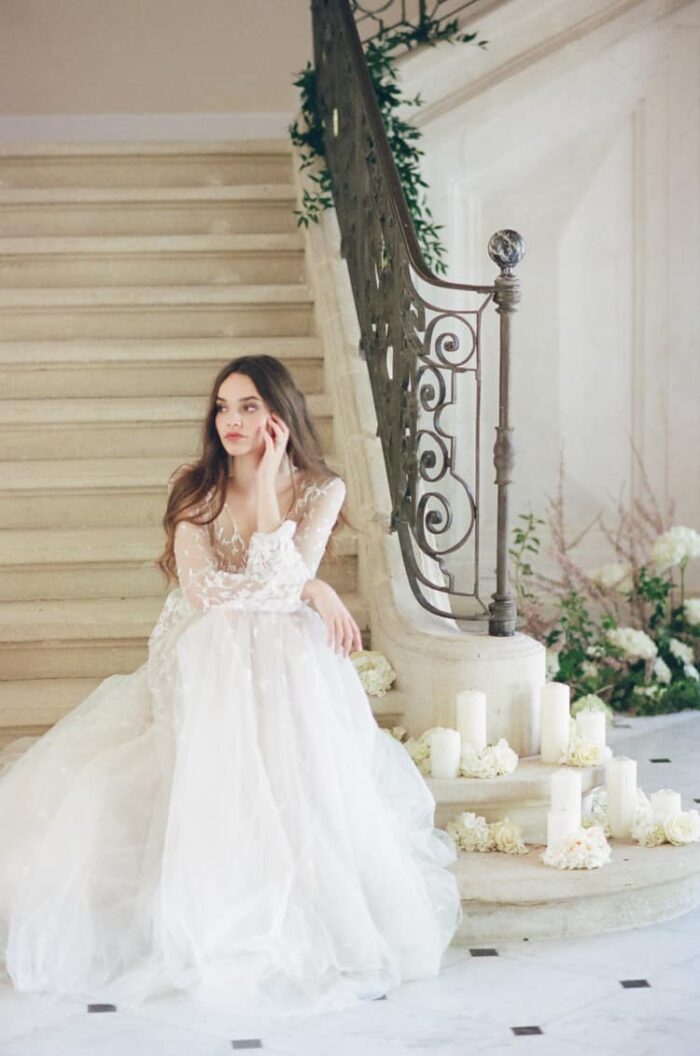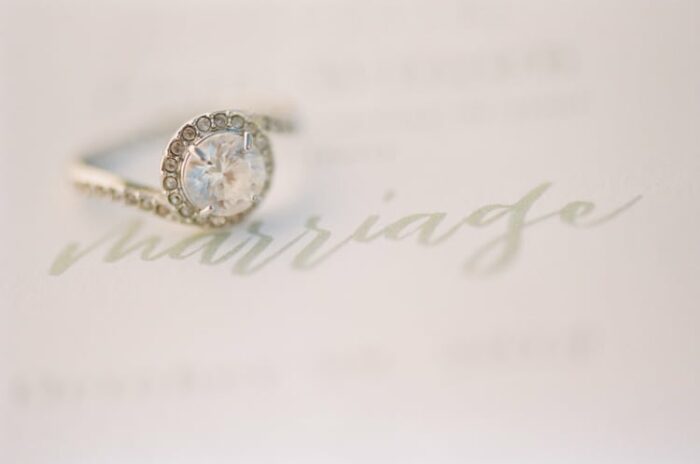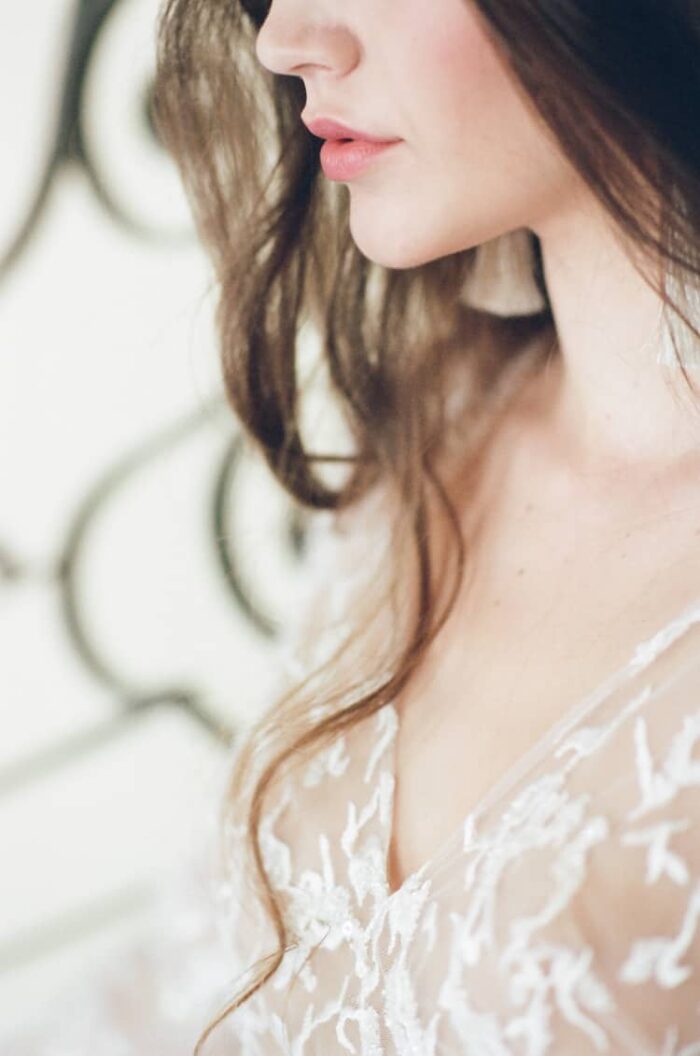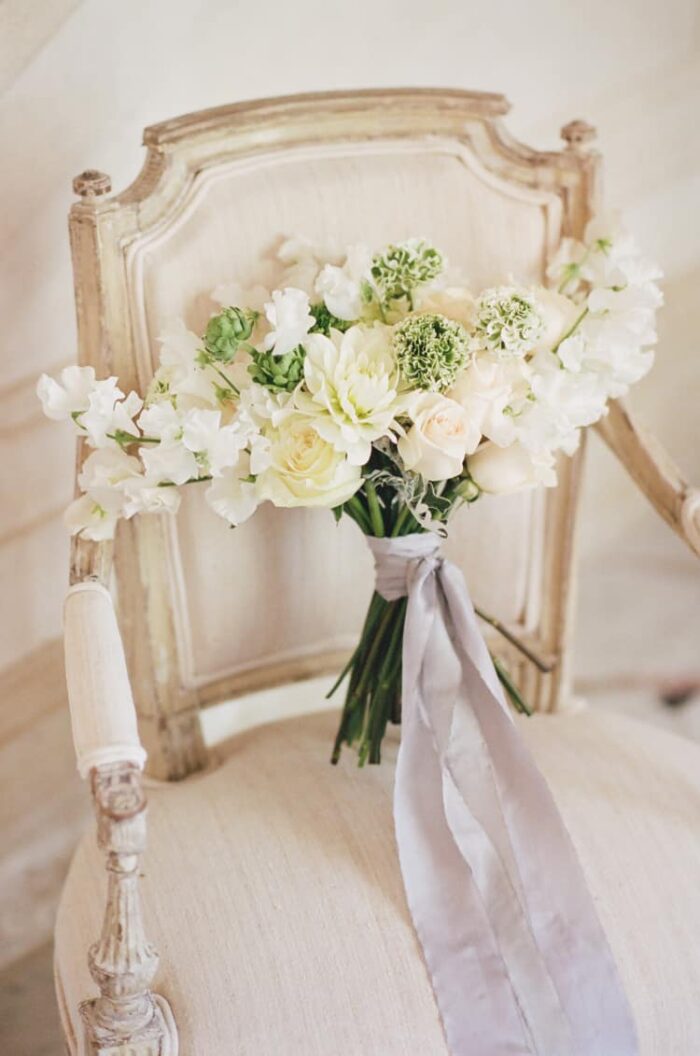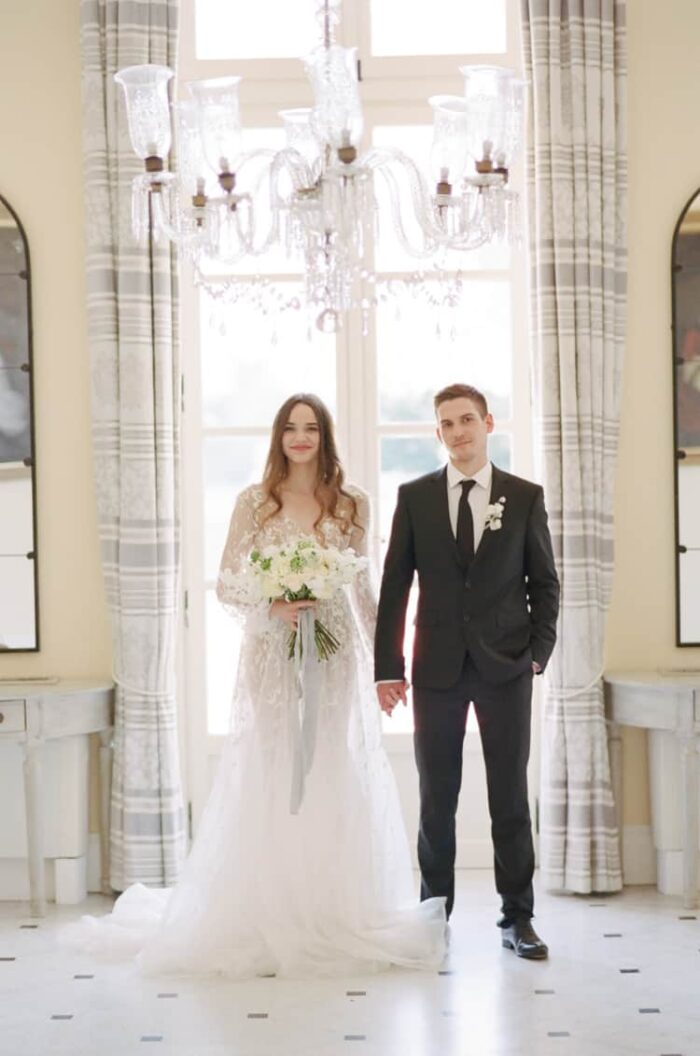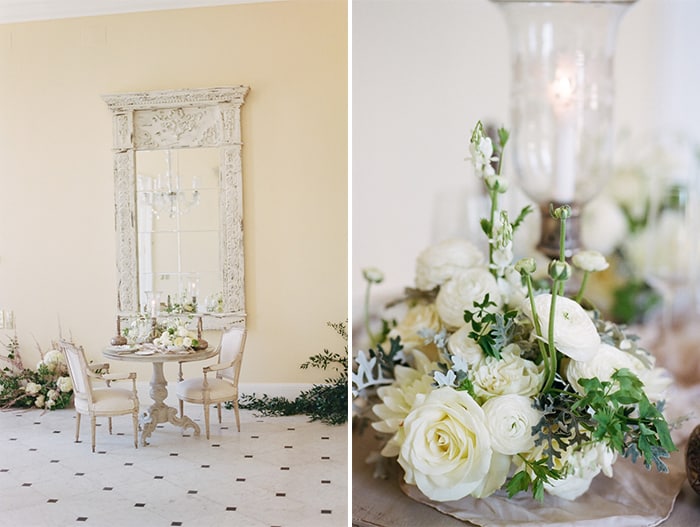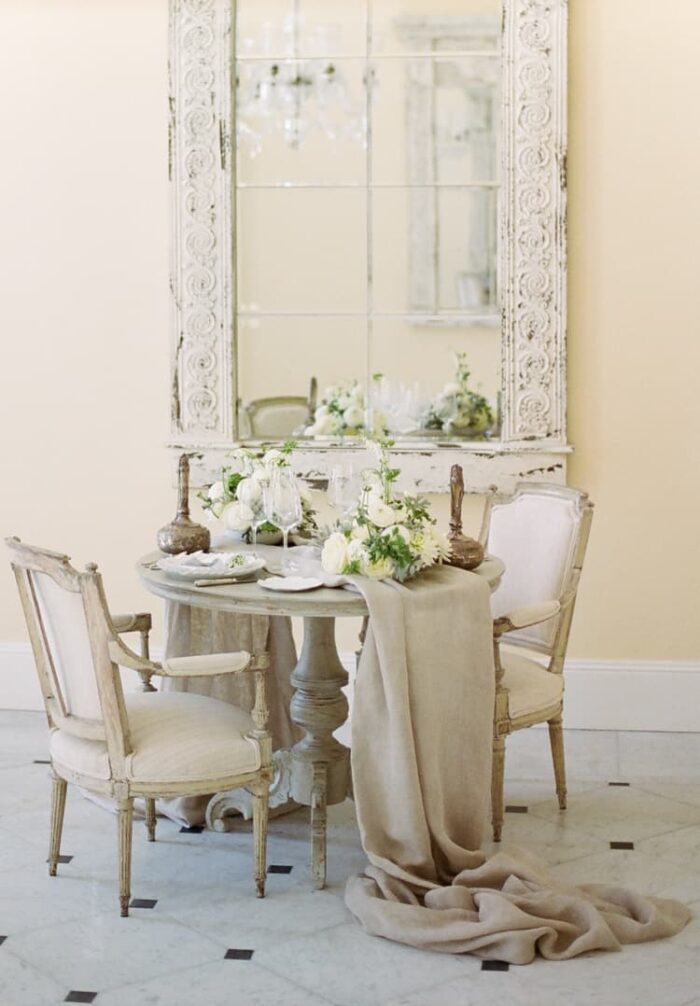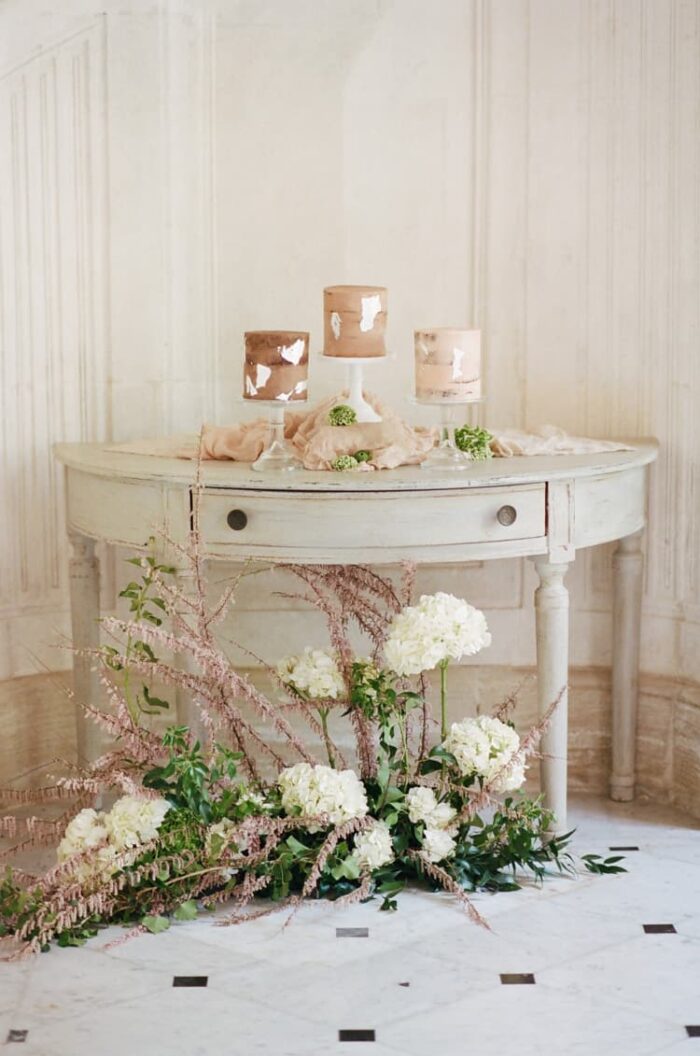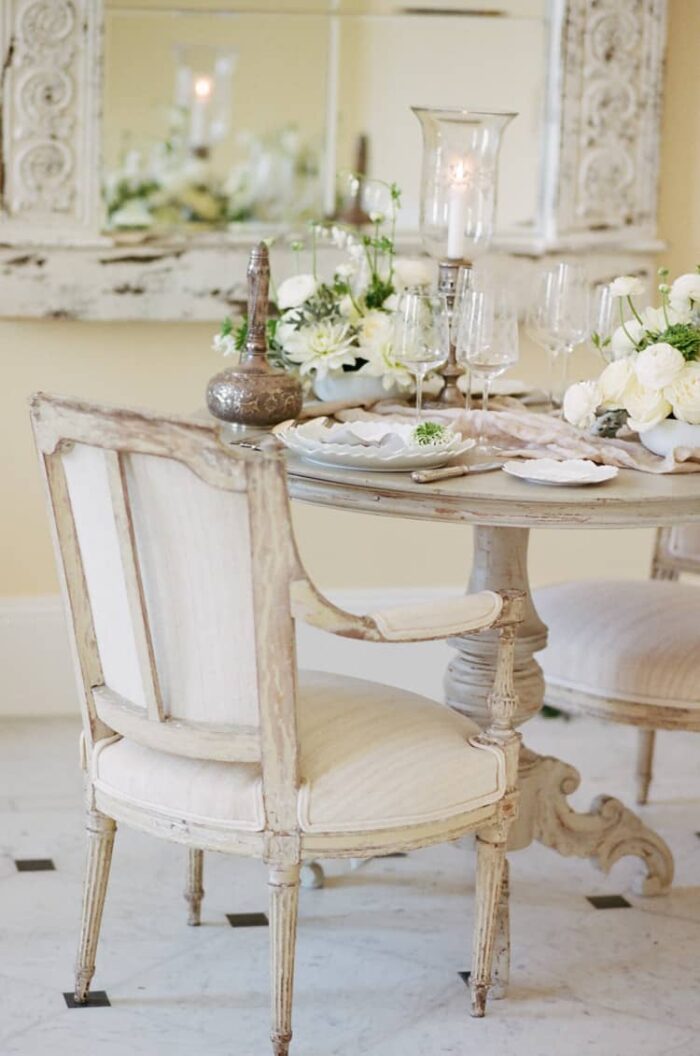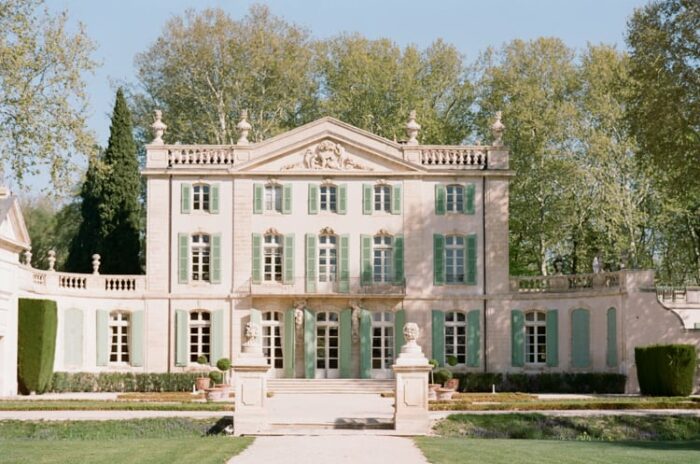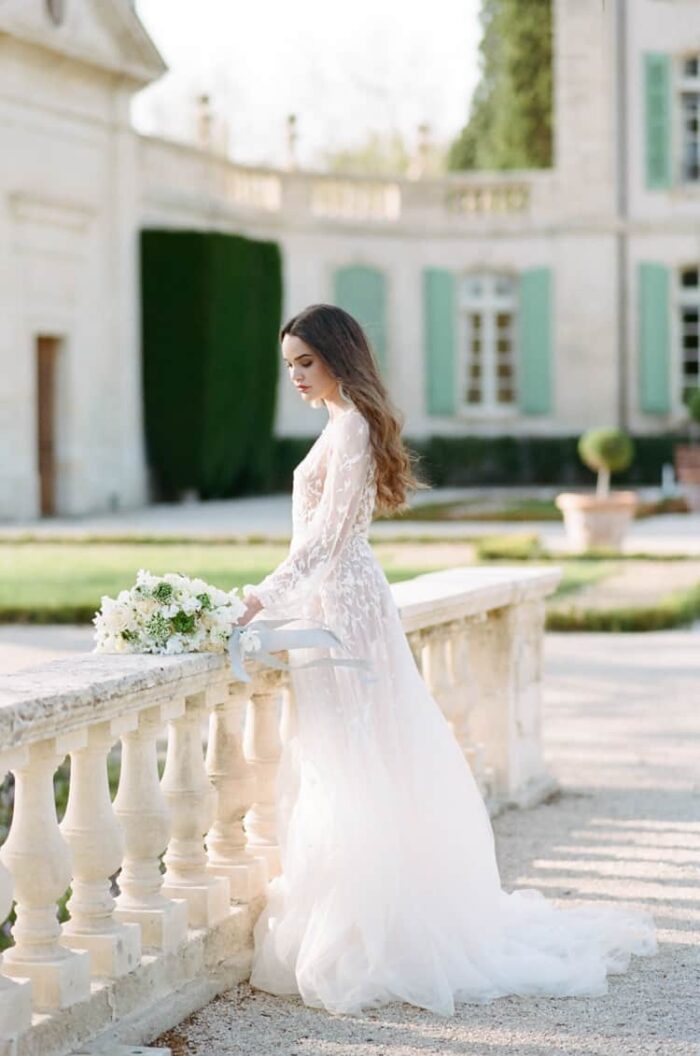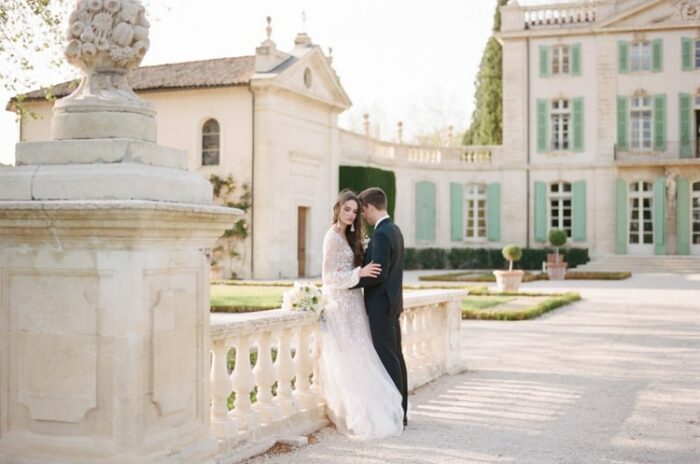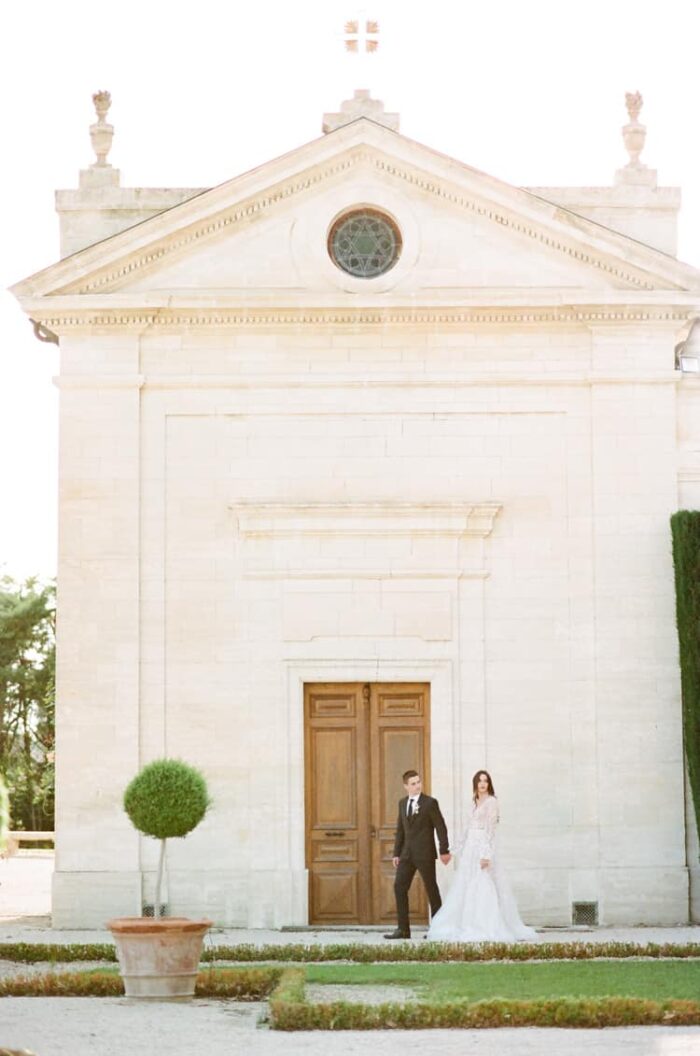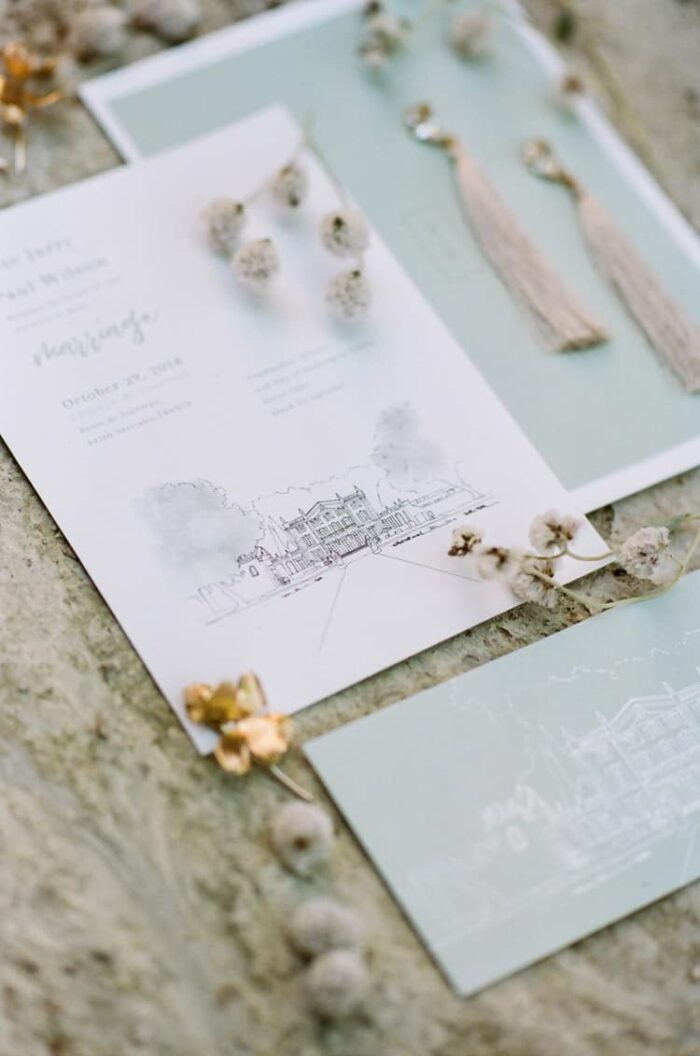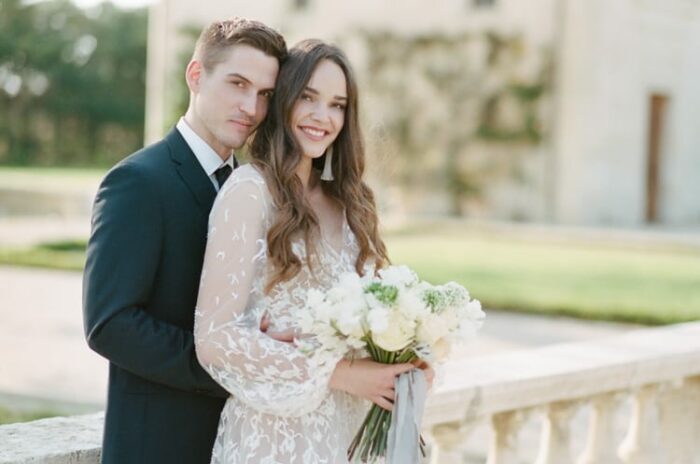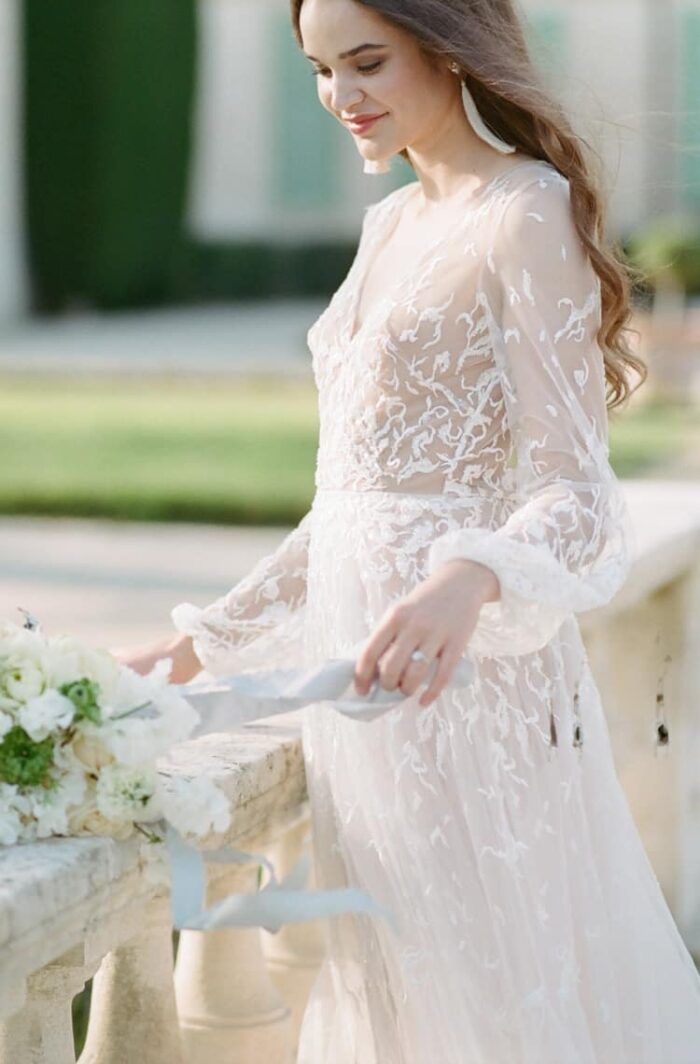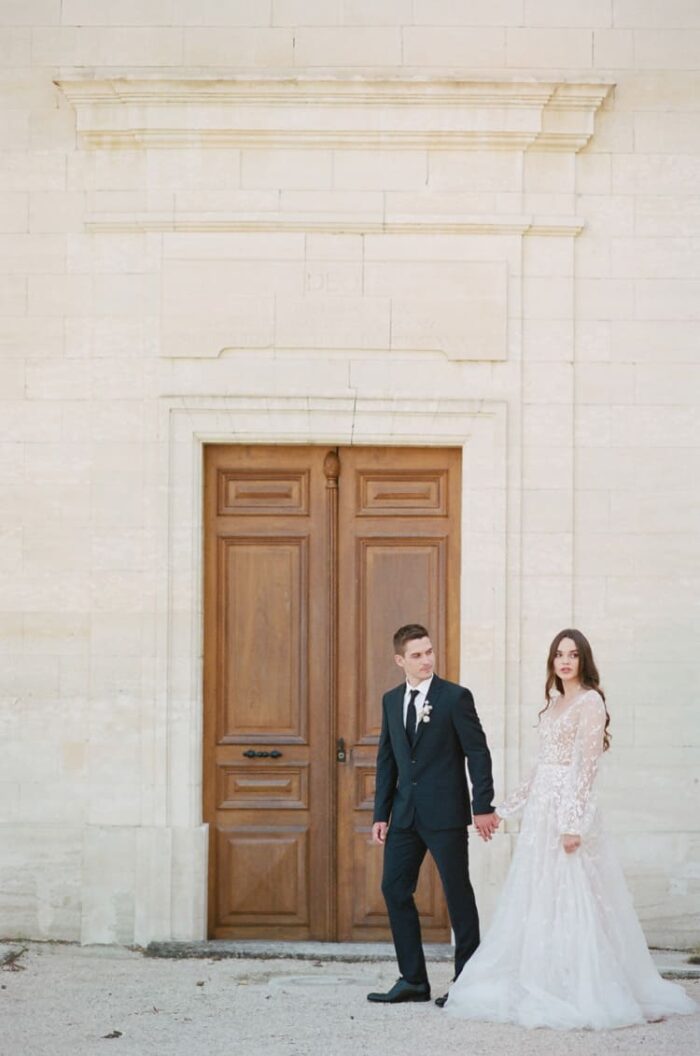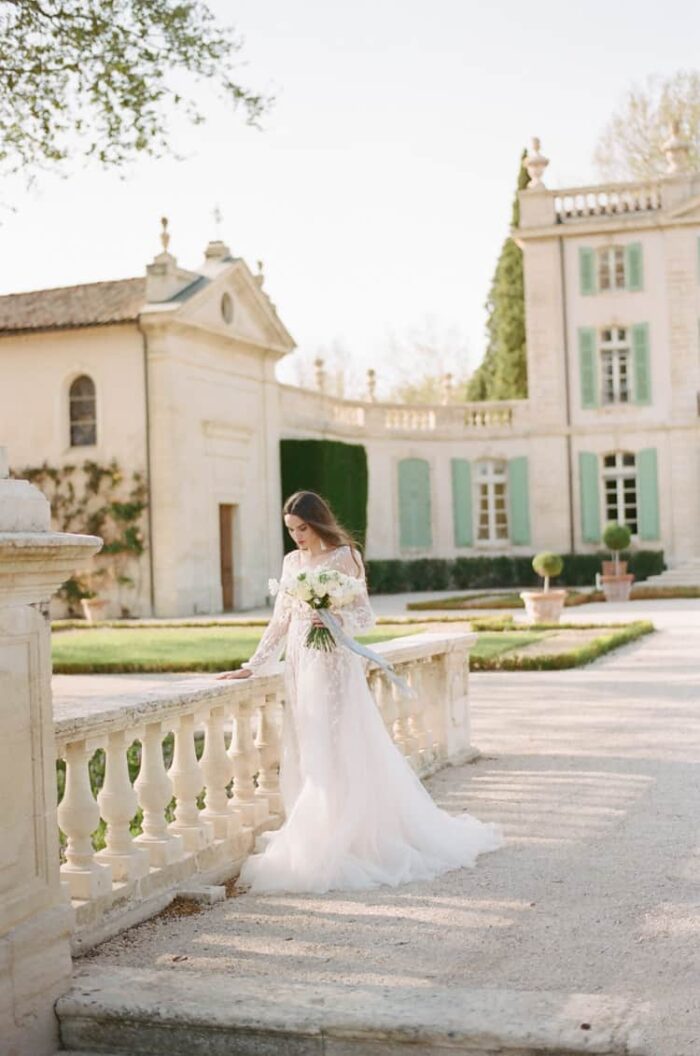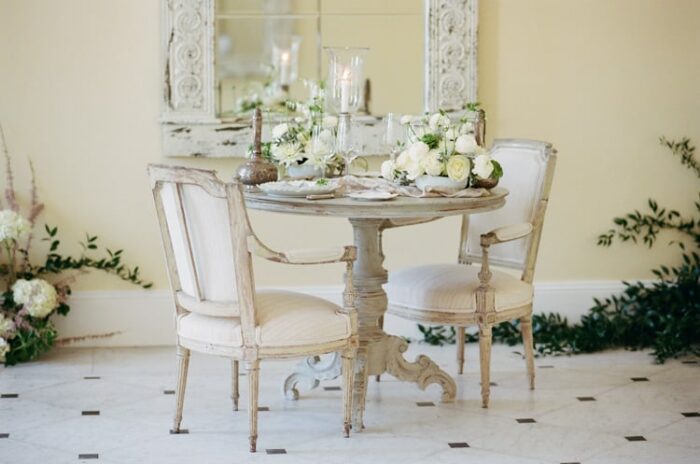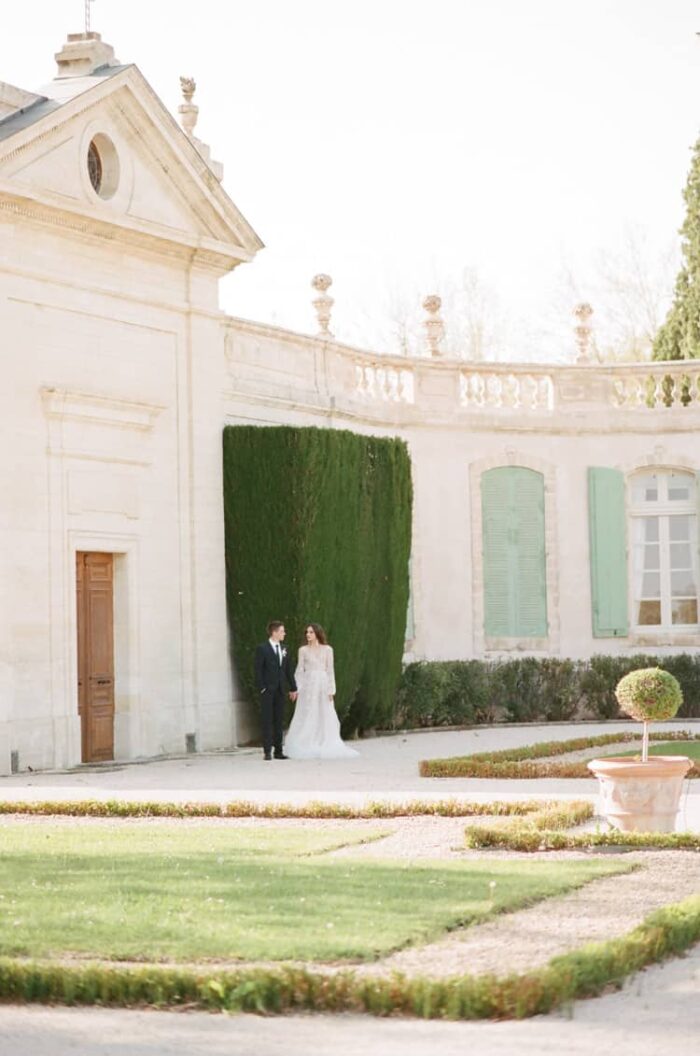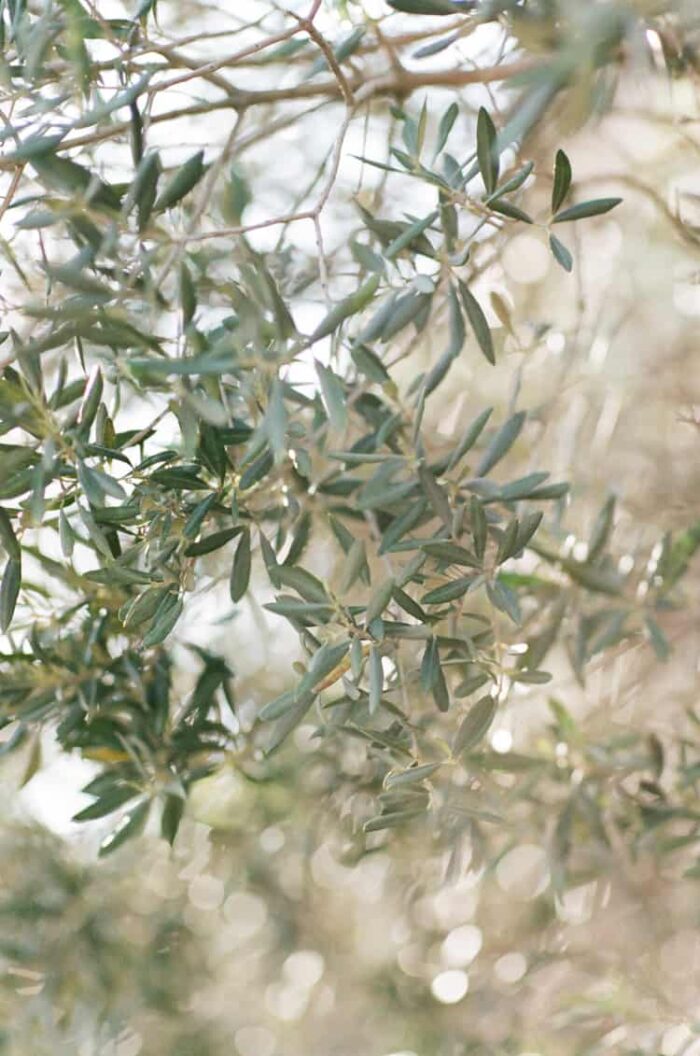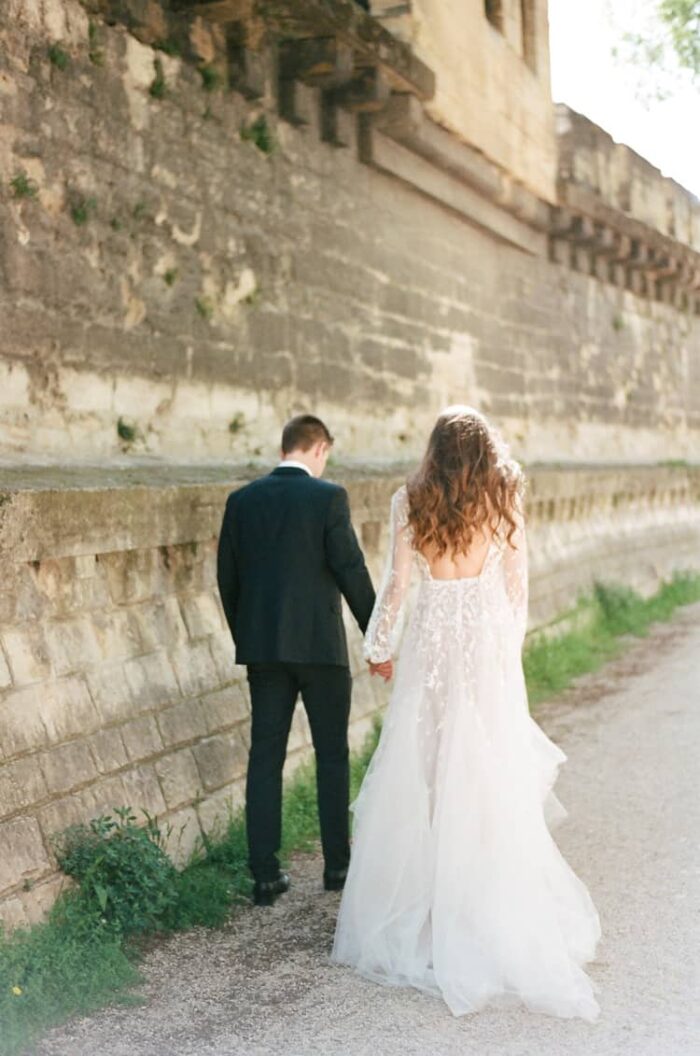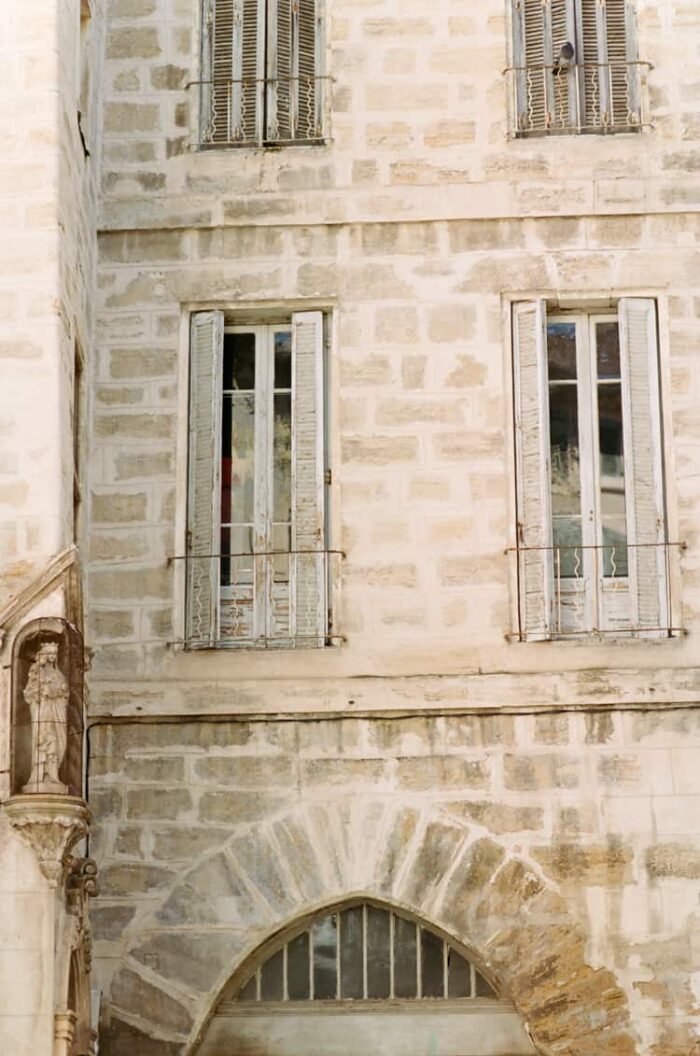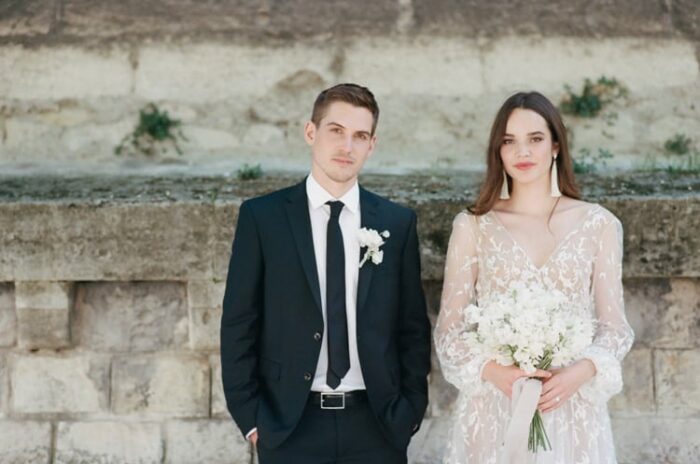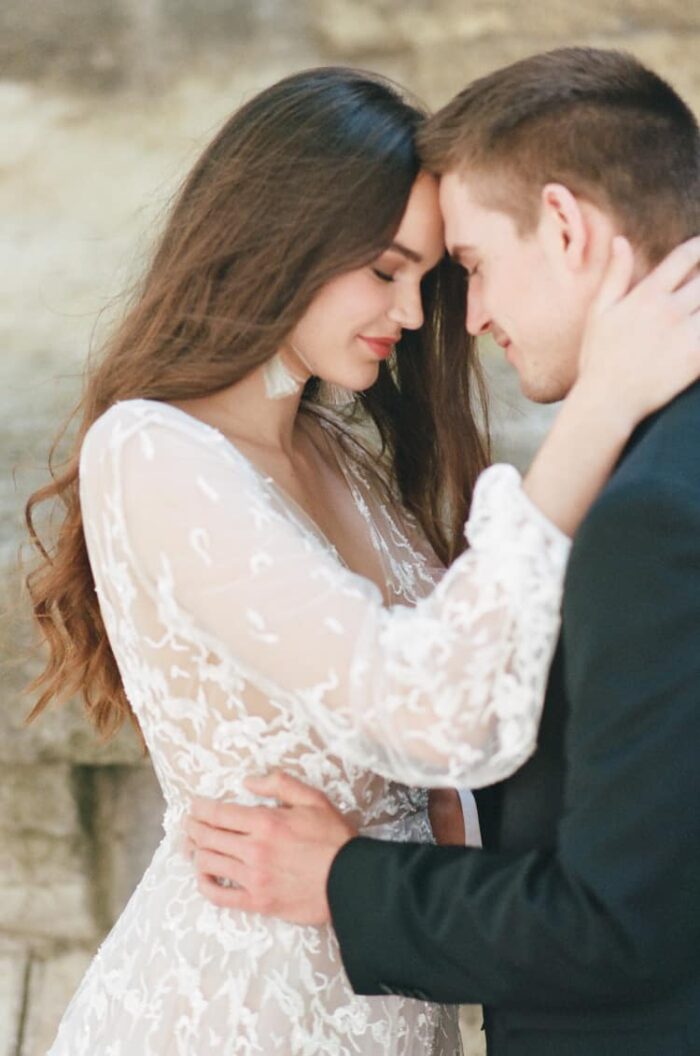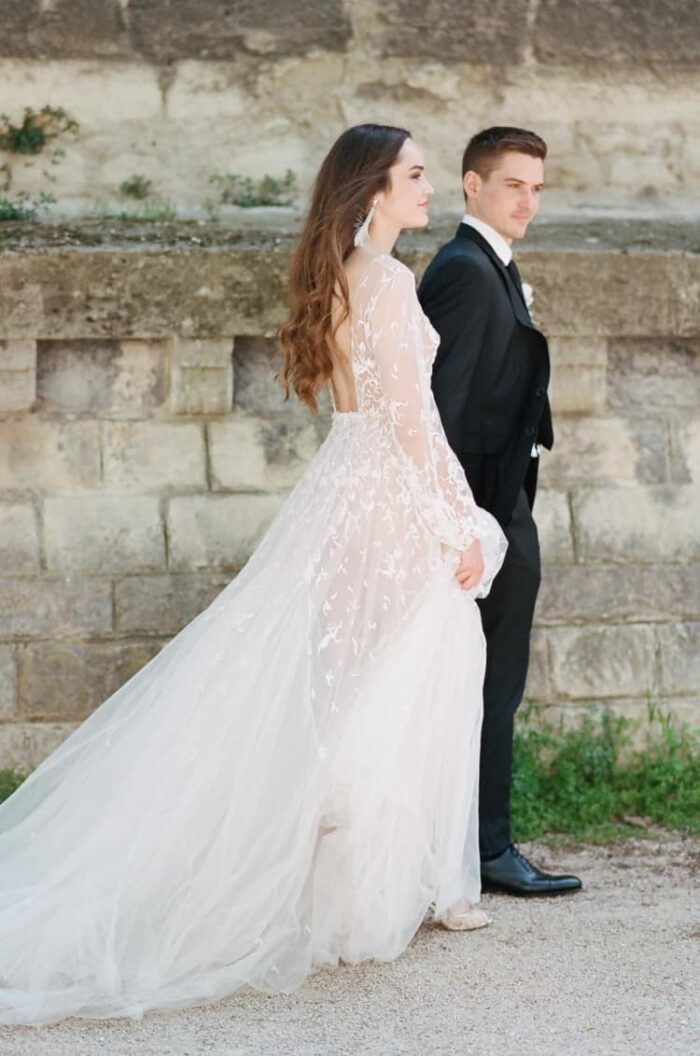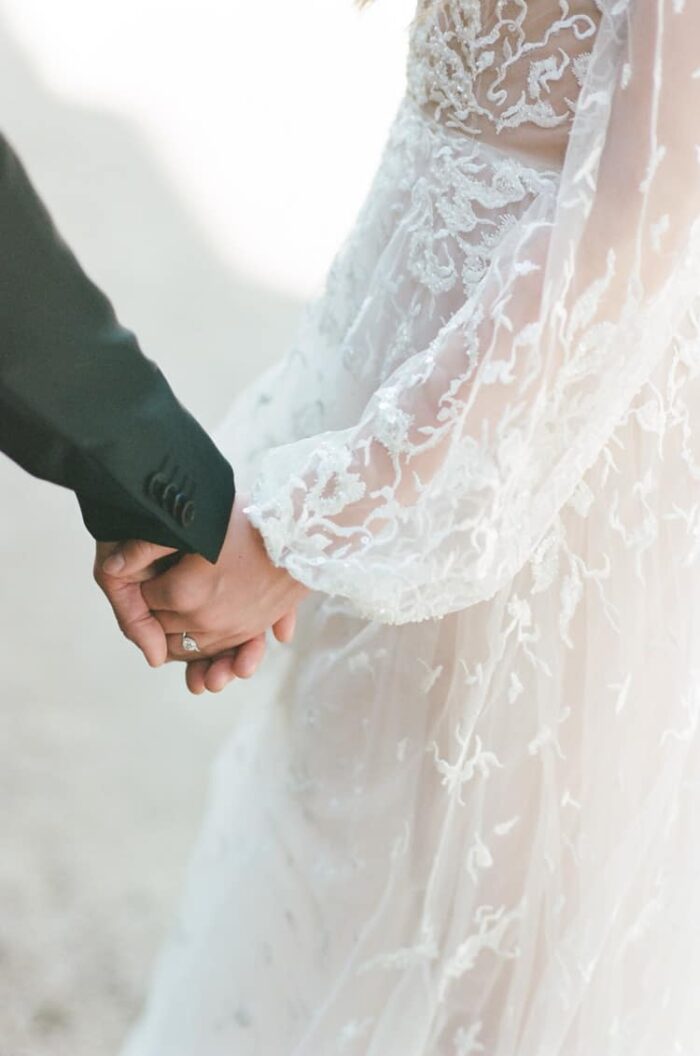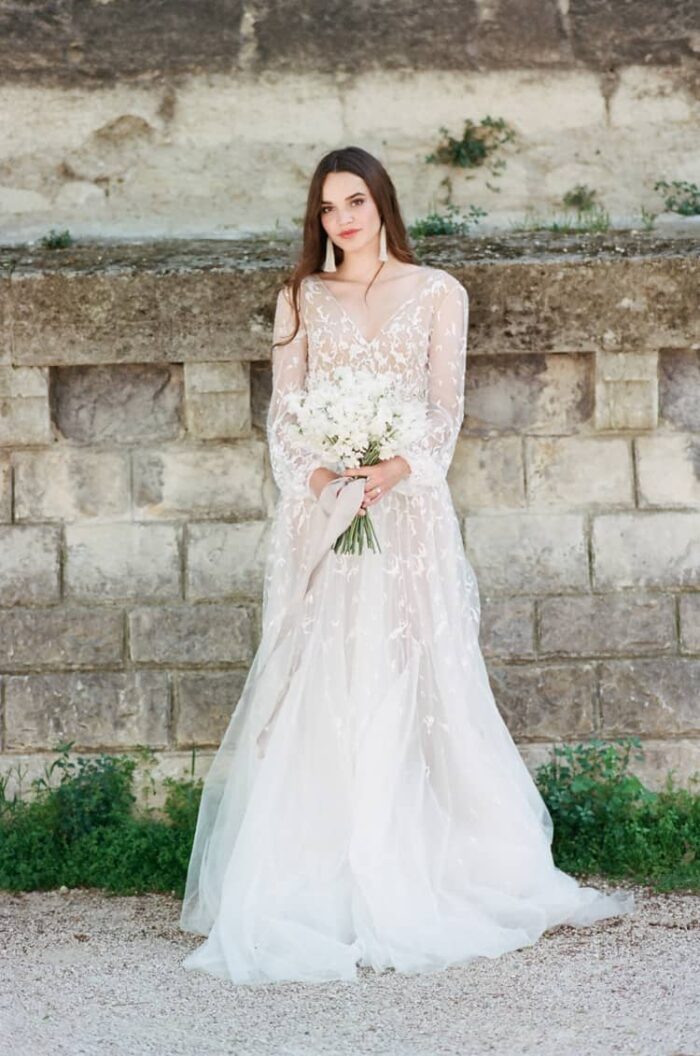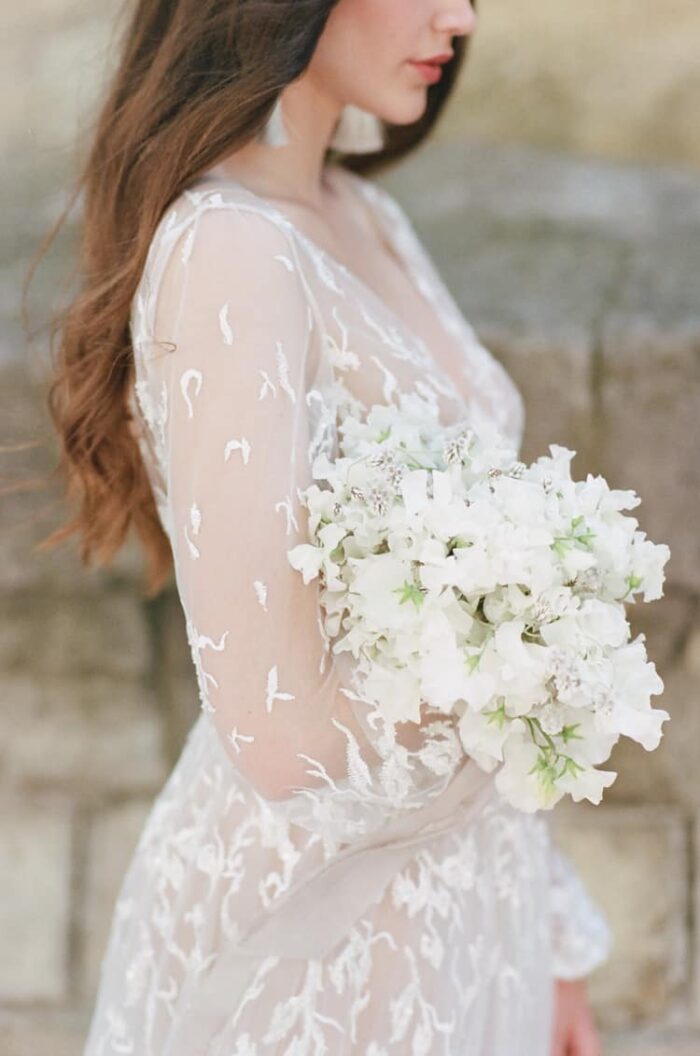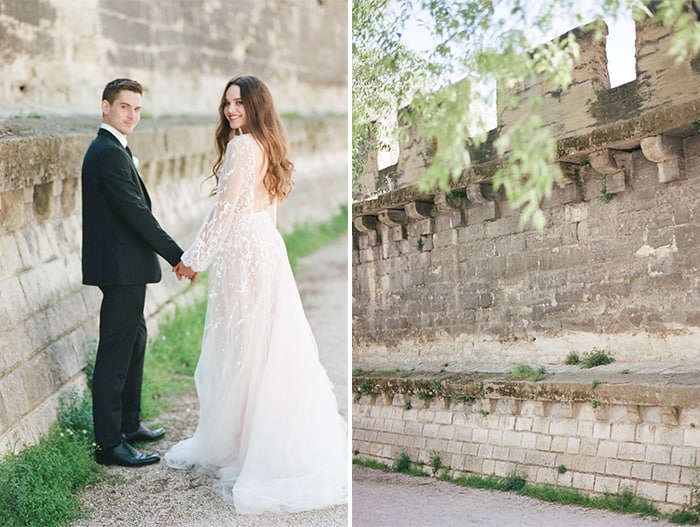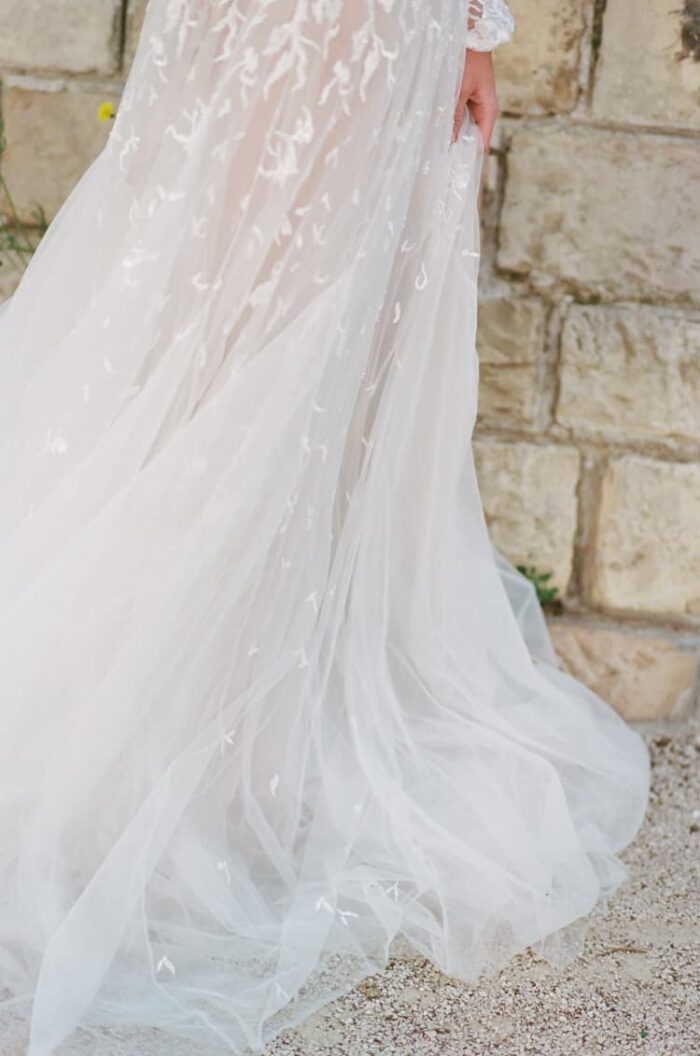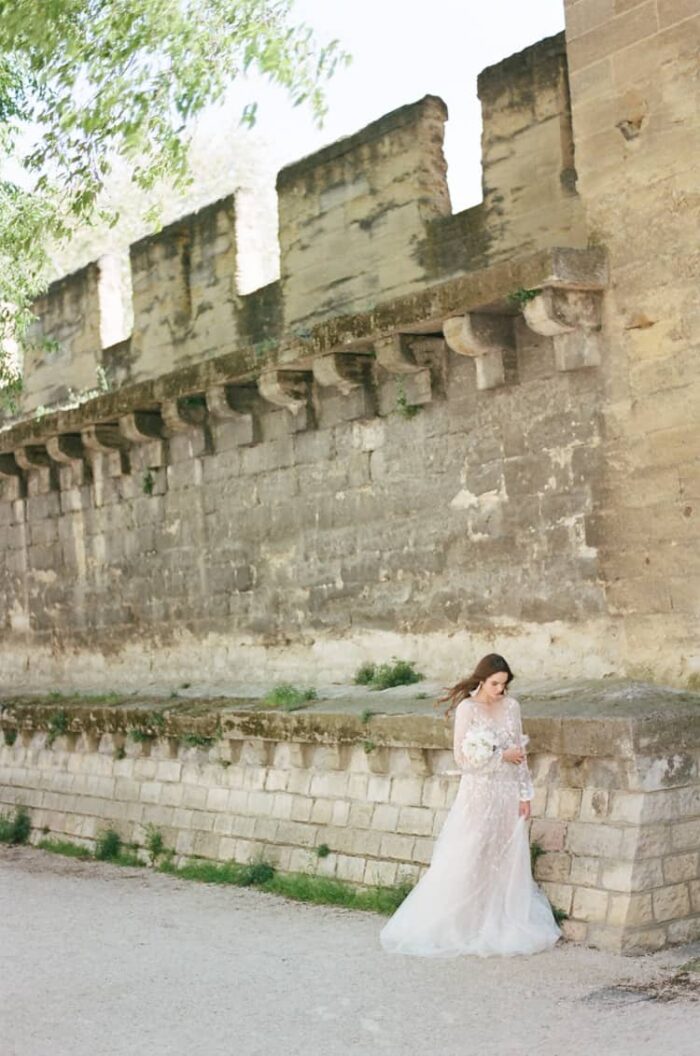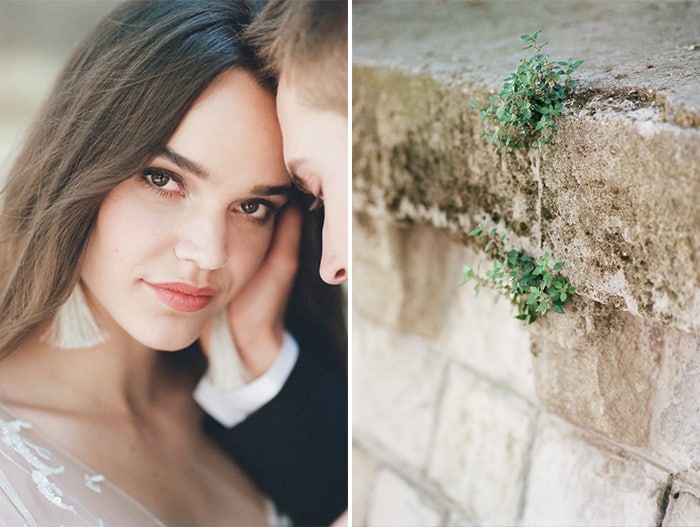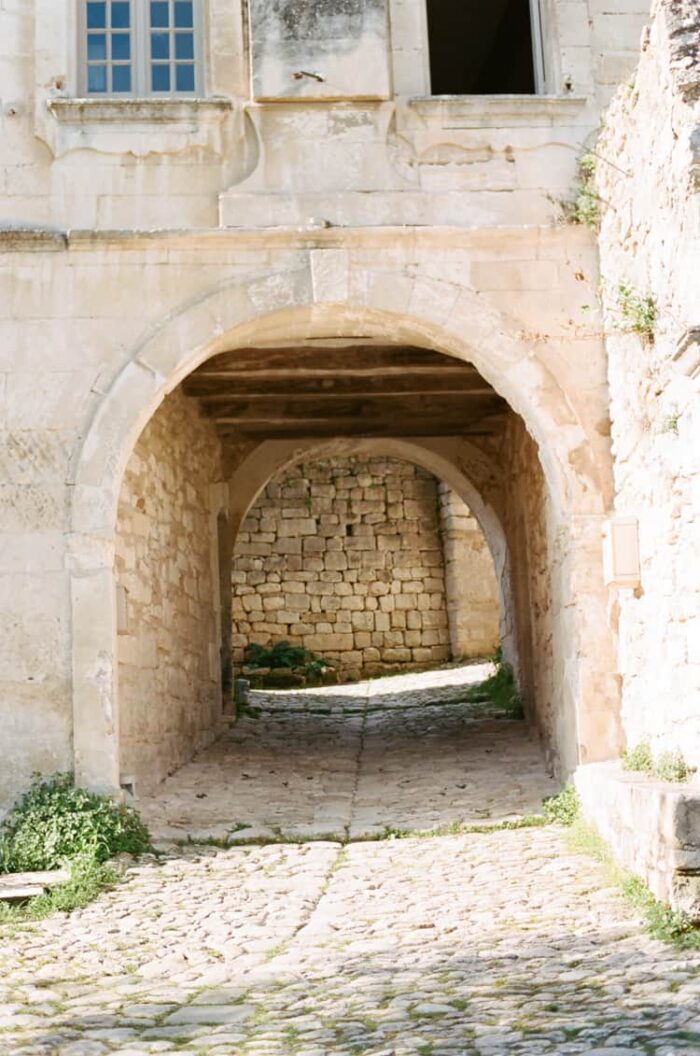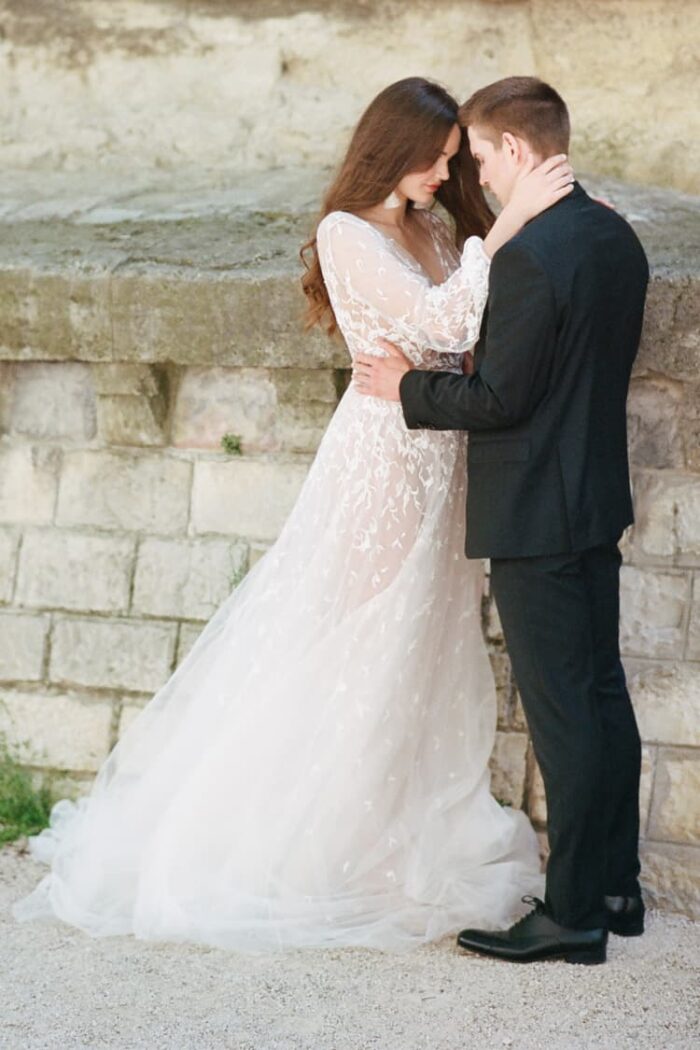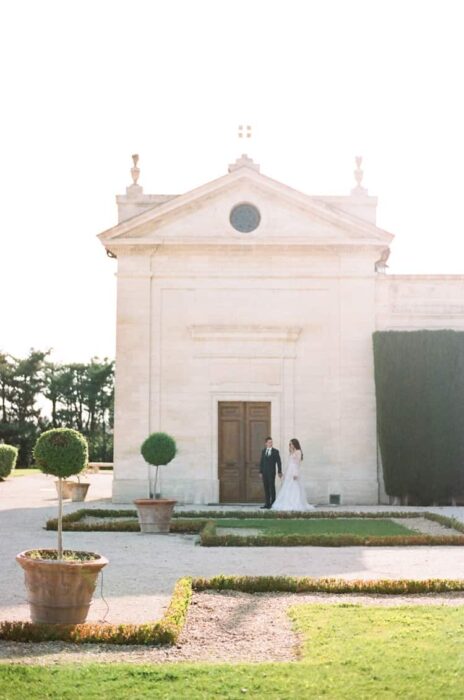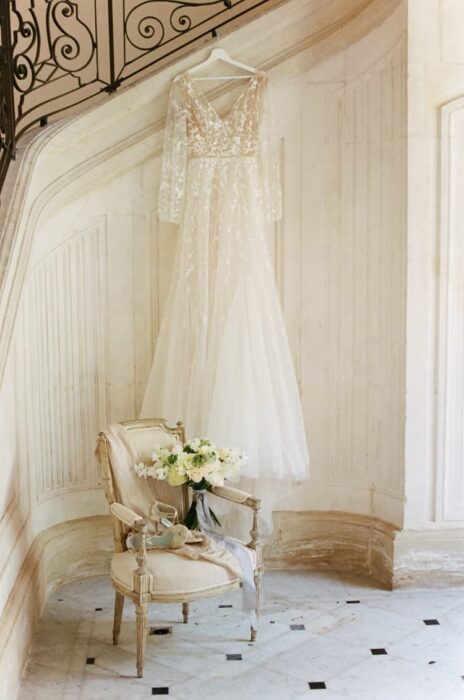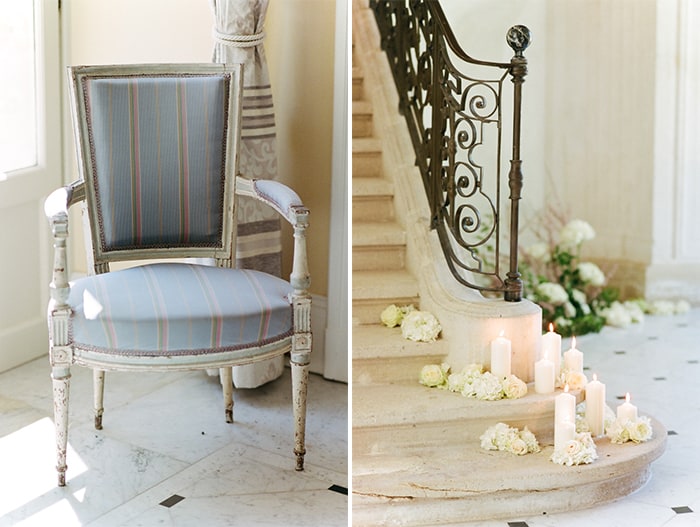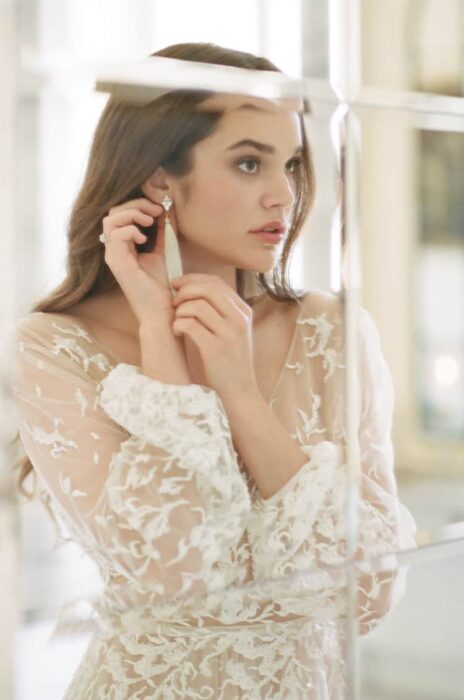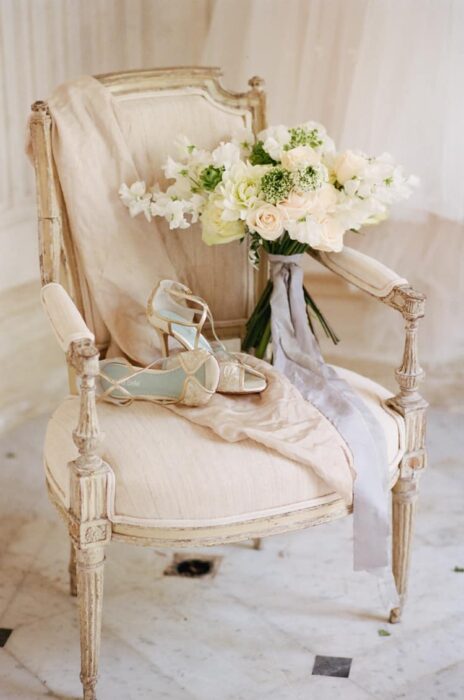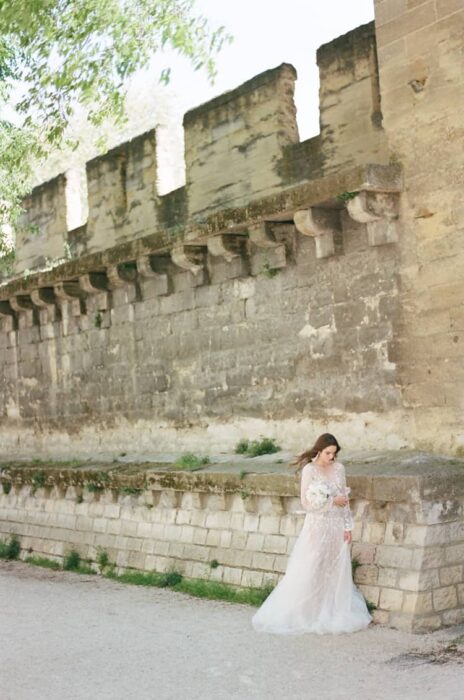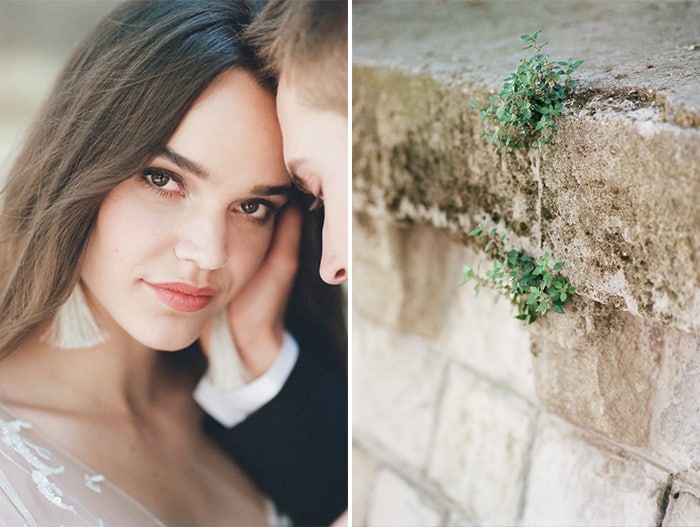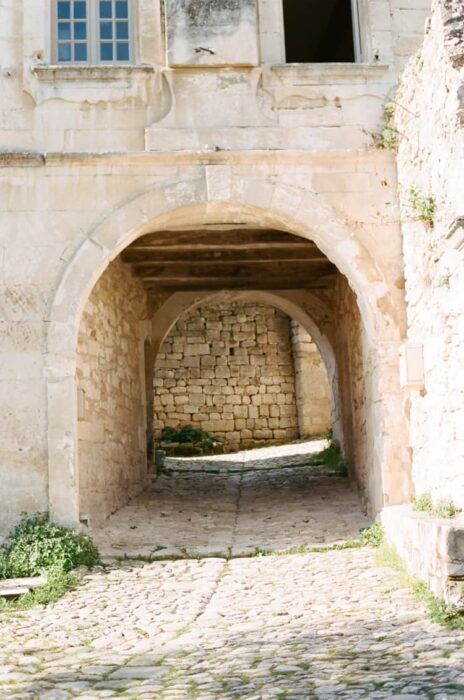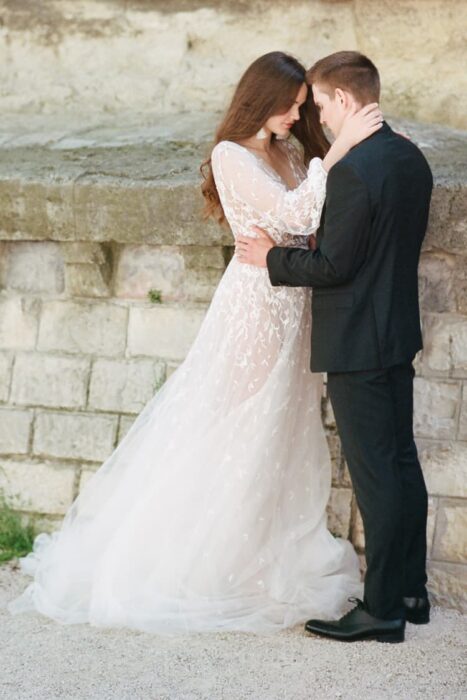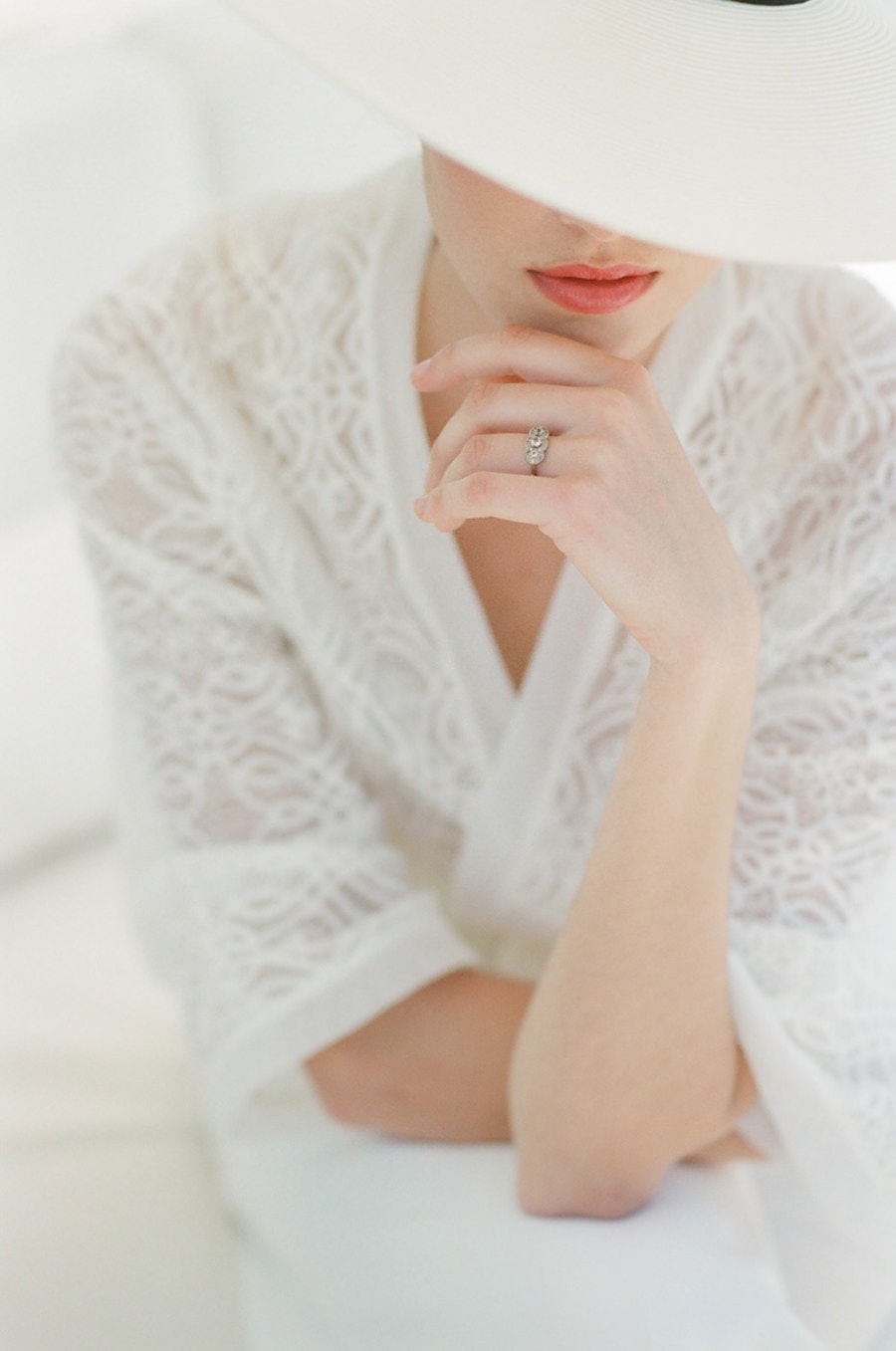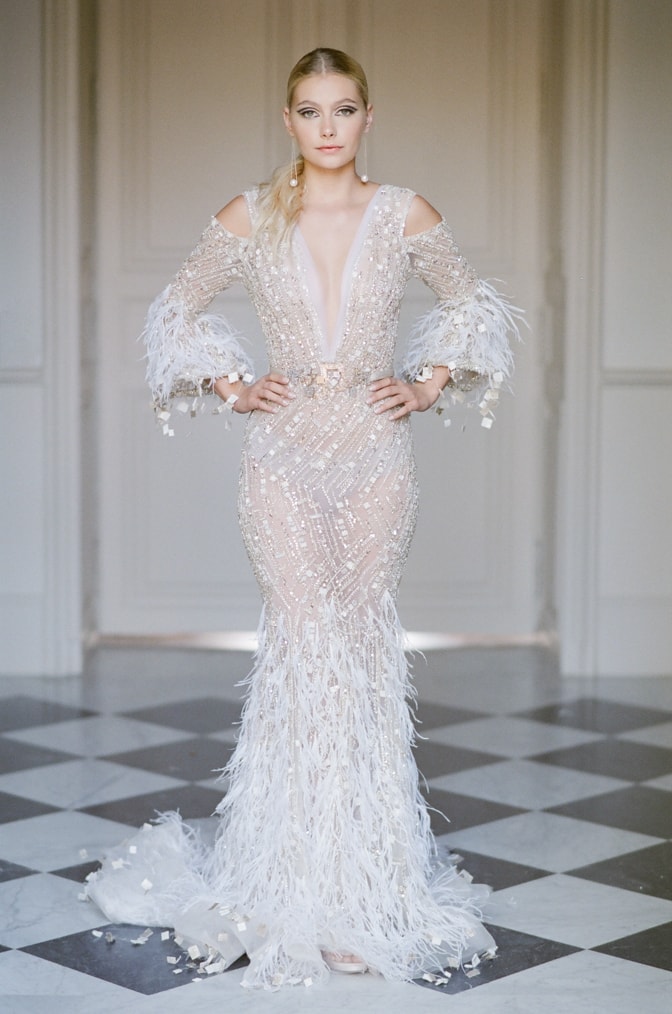 TAMARA GRUNER © 2023 — ALL RIGHTS RESERVED