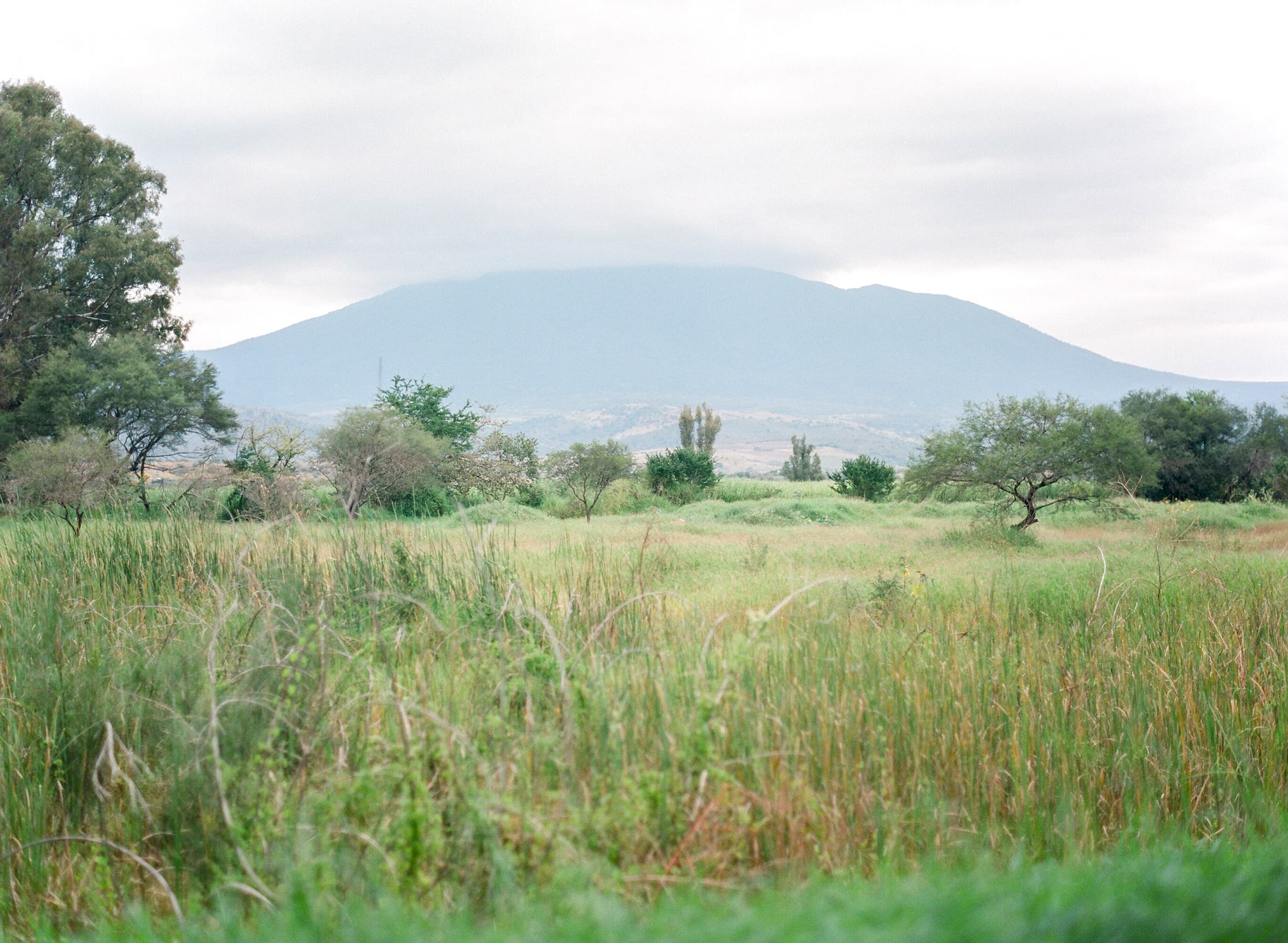 A ROMANTIC MEXICO WEDDING AT HACIENDA LABOR DE RIVERA
A ROMANTIC MEXICO WEDDING AT HACIENDA LABOR DE RIVERA
Of all the styled photography sessions offered at Jose Villa Workshops, this was by far my favorite! The colors and the theme of this gorgeous destination wedding in Mexico at Hacienda Labor De Rivera captured my heart. Brenda, our bride, wore a stunning dress from the famous designer Emily Rose Riggs. That dress was breathtaking! The bodice was made out of blush lace and complemented by a pretty tulle skirt. A beaded crystal belt added the perfect finishing touch to tie both elements together. This bridal look was simply a dream!
Mar from Team Hair and Makeup pulled Brenda's hair into a loose bun with lots of curls framing her face. And where would a bride be without her bouquet? For this shoot, Sarah Winward from Honey of a Thousand Flowers created an organic, lush bridal bouquet with flowers in shades of blush, cream, and deep purple. The blooms really popped against Brenda's more muted dress. As for our groom, Ivan? He matched our bride's unique look by donning a pale grey suit paired with black shoes without socks. Ivan truly made a modern and fashionable groom!
Together with Laurie Arons, our famous florist Sarah Winward created a romantic ceremony setup within a cozy nook of the hacienda. Sarah framed an old wooden door with green and white florals that reflected the theme of Brenda and Ivan's Mexico wedding. Wooden chairs matching the backdrop were selected for the ceremony, and candles were placed everywhere to enhance the atmosphere. After the ceremony, Brenda and Ivan strolled around the site, snuggled, and smiled away during their portraits!
For me, the highlight of this dream Mexico wedding was the horse carrying a charming "Just Married" sign! Brenda and Ivan's wedding was unforgettable for a destination wedding photographer like me. Be sure to take a look at their Mexico engagement session, too!