​​So, you have finally booked your hair and makeup stylist and can't wait for your trial session! You want to look your best on your wedding day and are excited to meet the stylist who will turn you into a princess. After spending a few hours with your stylist and seeing your hair and makeup vision come to life for the first time, you might feel inspired to capture the moment with more than just a selfie. Why go home when you're all dolled up? Consider combining your hair and makeup trial with your engagement portraits or a boudoir photo session!
HAIR AND MAKEUP TRIAL WITH ENGAGEMENT PORTRAITS
I simply love it when a bride comes to her engagement session following a professional hair and makeup trial. Her future spouse is always so impressed by her beauty, and her features really shine in the engagement portraits. You know how the saying goes—why not "kill two birds with one stone" by booking your trial session before your engagement pictures? Up next: a nice dinner after the shoot! 
In addition to looking polished and pristine on the day of your engagement portraits, it's helpful to get a preview of how your wedding hair and makeup photographs prior to your wedding day. After seeing your images, if you want to make minor changes to your makeup and hair, you will still have time to adjust your look with your stylist.
More of Sarah & Stephen's Chicago engagement session coming soon.
See more of Melanie & Ryan's Vail mountaintop engagement session
here
.
See more of Sahar & Tyler's Vail valley engagement session
here
.
BRIDAL BEAUTY TEST RUN WITH A BOUDOIR SESSION
Many destination brides choose to book a boudoir session on the day of the rehearsal dinner. Couples who come to Colorado or Chicago from out of state book me as their photographer for the entire wedding weekend—rehearsal dinner, wedding, and brunch. Since the bride's hair and makeup stylists wouldn't have had the opportunity to do a practice run beforehand, trials often take place on the day of the rehearsal dinner. The bride-to-be already looks fabulous thanks to her hair and makeup trial, so this is a perfect time to schedule a boudoir portrait session. A boudoir session is very relaxing, so you won't be exhausted for your rehearsal dinner. Head straight to dinner from your VIP photo session. All that's left to do is enjoy your evening with family and friends!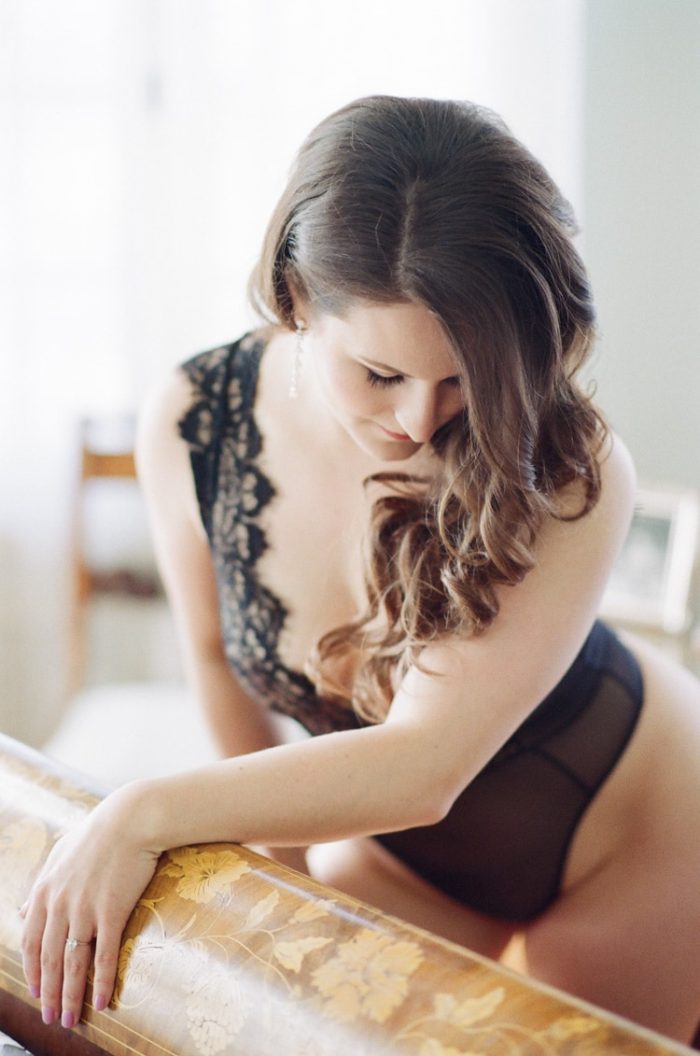 See more of Anna's boudoir session
here
.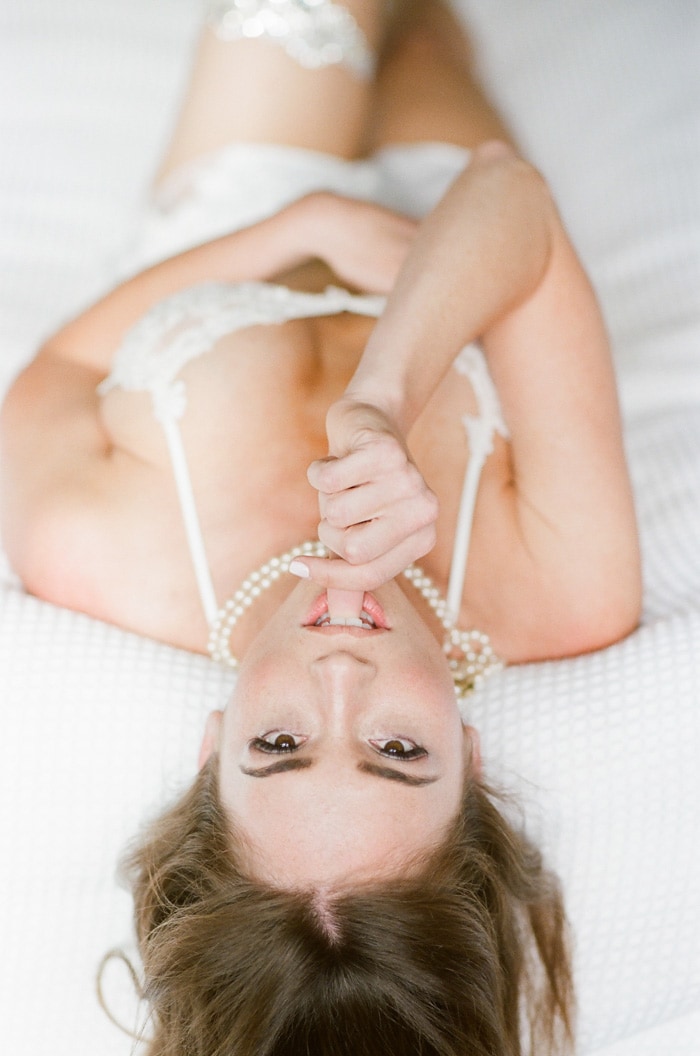 See more of Jessica's boudoir session
here
.