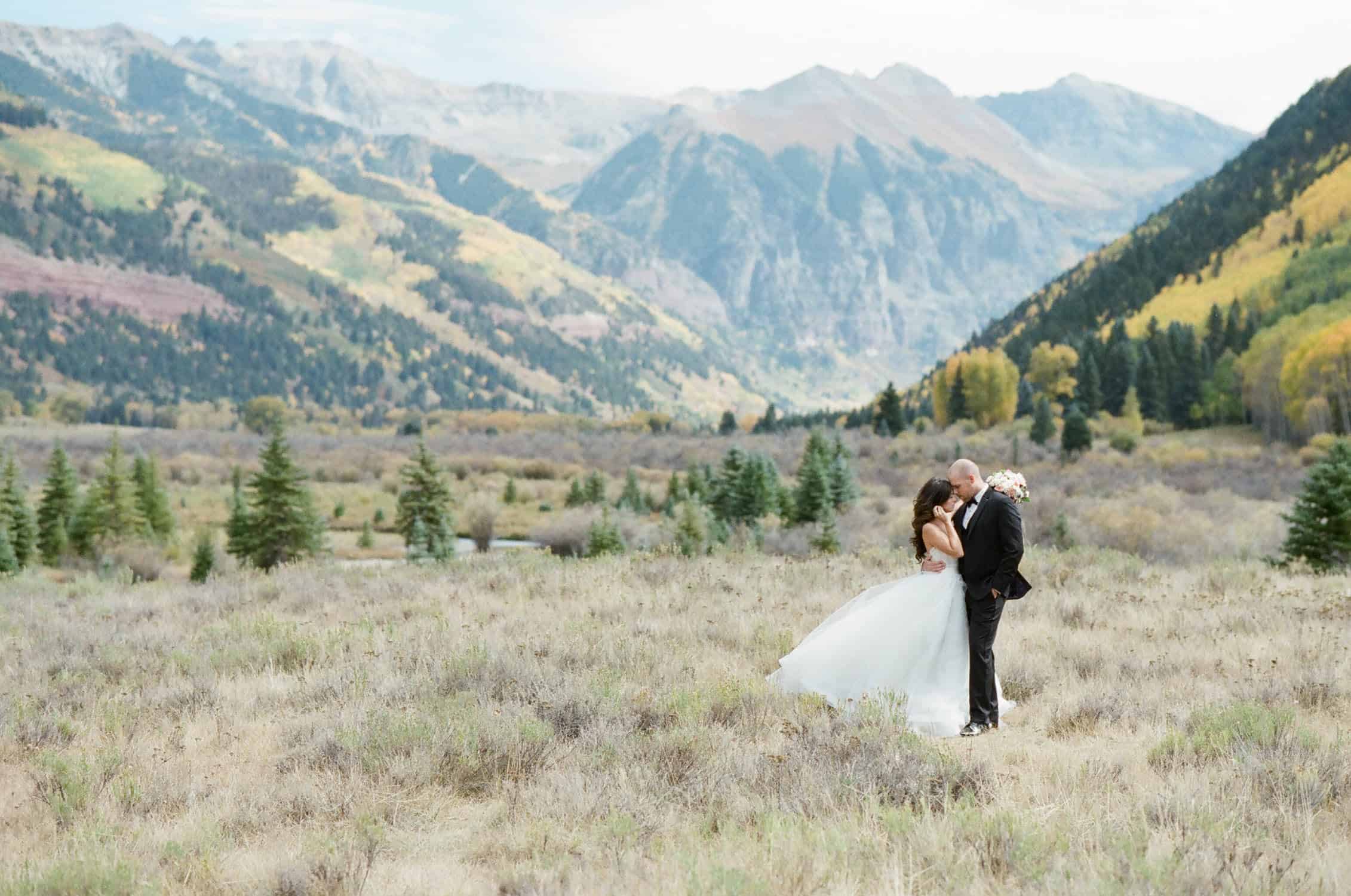 AN INTIMATE TELLURIDE WEDDING WEEKEND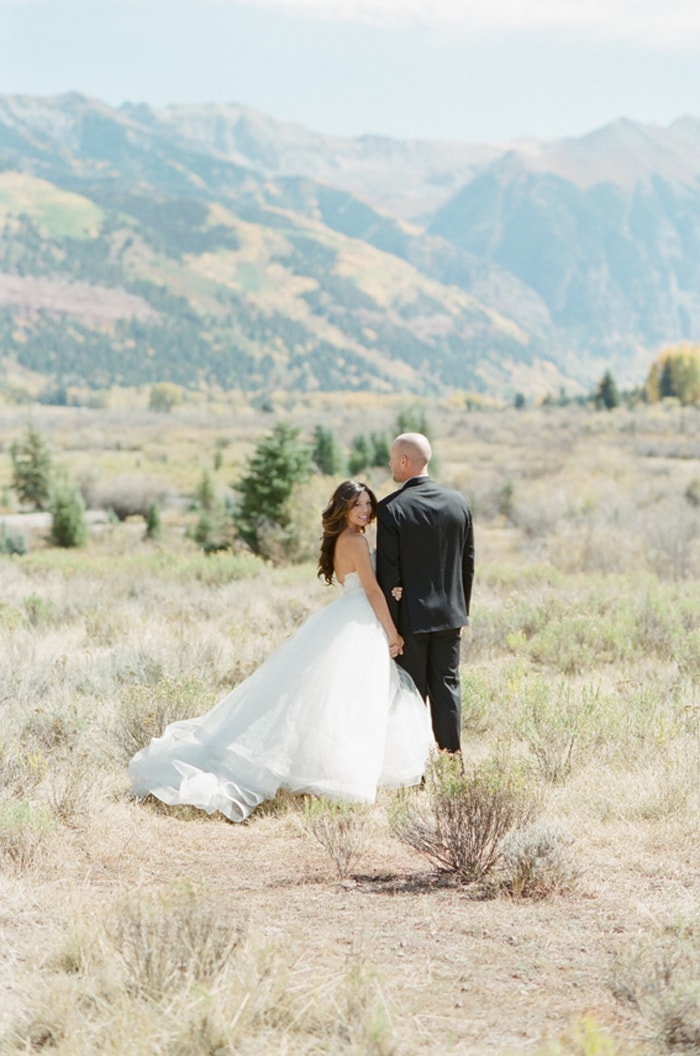 AN INTIMATE TELLURIDE WEDDING WEEKEND
Set in a forested canyon in the Rocky Mountains, Telluride is a former mining town with lovely mountain views that can be enjoyed in every season. Telluride's quaint downtown area features a few nice restaurants and a charming main street that faces the mountain range.
Catching the gondola to the top of the mountain for a delicious steak dinner is a popular choice for visitors. Allred's, which is located within Telluride Ski Resort, is an ideal location for a rehearsal dinner in Telluride. This scenic restaurant offers a fine dining experience amid a surreal atmosphere. A wall of windows boasts a panoramic view of the surrounding scenery, which makes diners feel as though they could reach out and touch the mountains!
Shelby and Taylor, who are both from San Diego in California, fell in love with the charming town of Telluride years ago and continued to return each year following their initial visit. When it was time to choose a location for their elopement, it was clear that Telluride was the perfect choice! Fifteen of their closest family members joined them in Colorado for their fun-filled Telluride wedding weekend.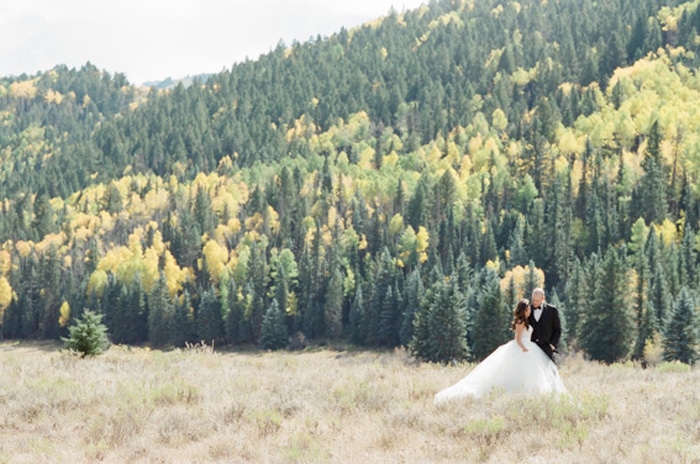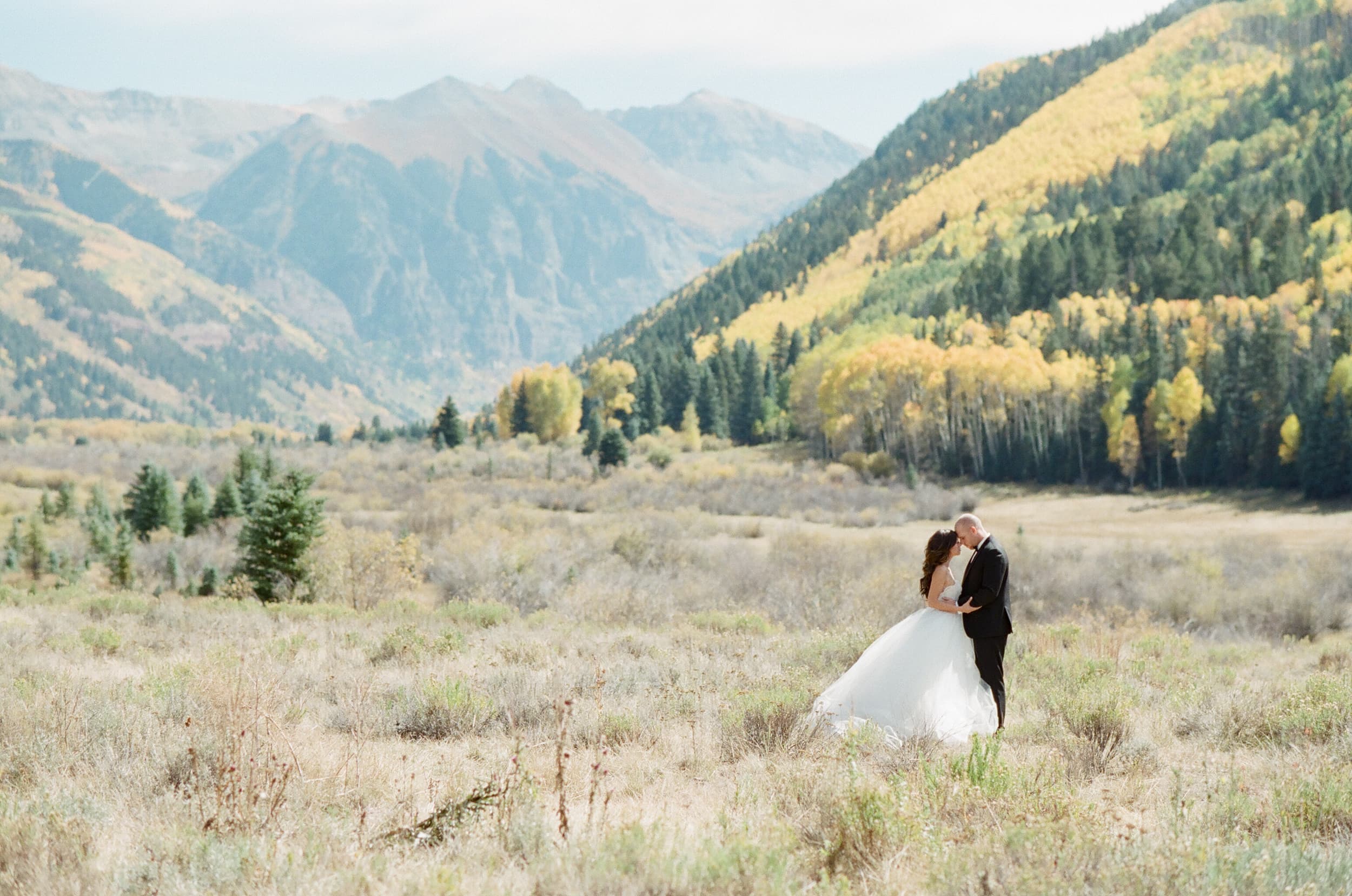 AN INTIMATE TELLURIDE WEDDING WEEKEND
A horse ride kicked off Shelby and Taylor's itinerary and introduced guests to the charms of Telluride. On day two, the couple exchanged vows at a small chapel in Telluride followed by an intimate dinner at the Sheridan restaurant. In terms of Colorado restaurants, the Sheridan is a bit atypical—the elegant space is accented with just a few rustic elements, including a bison's head. It was the perfect reception venue in Telluride for guests to toast the happy couple until the wee hours of the morning!