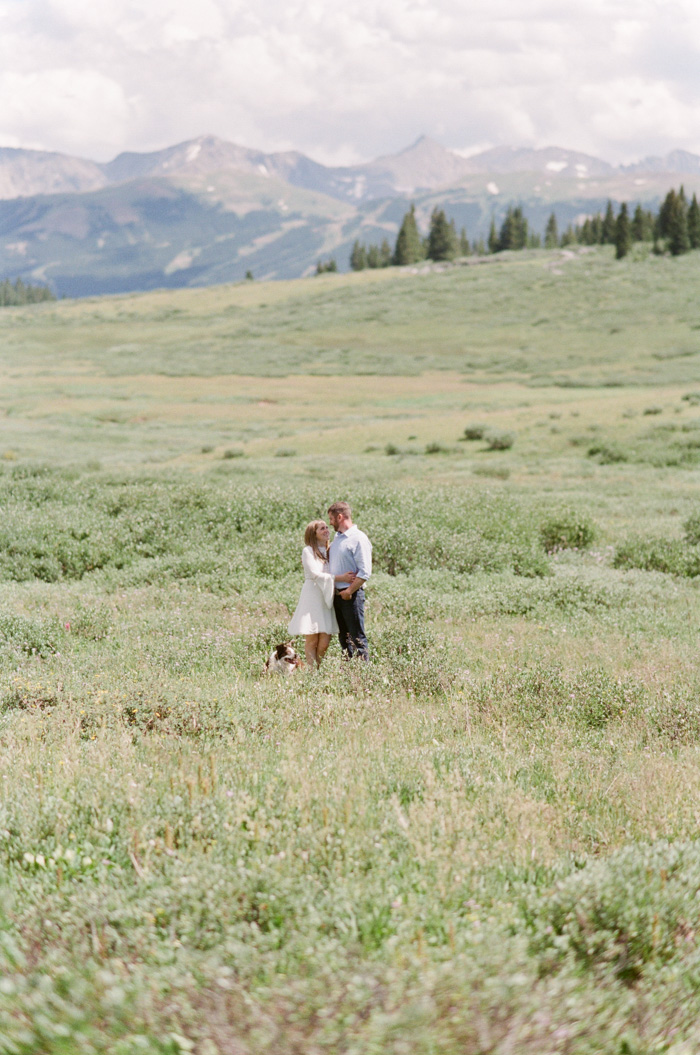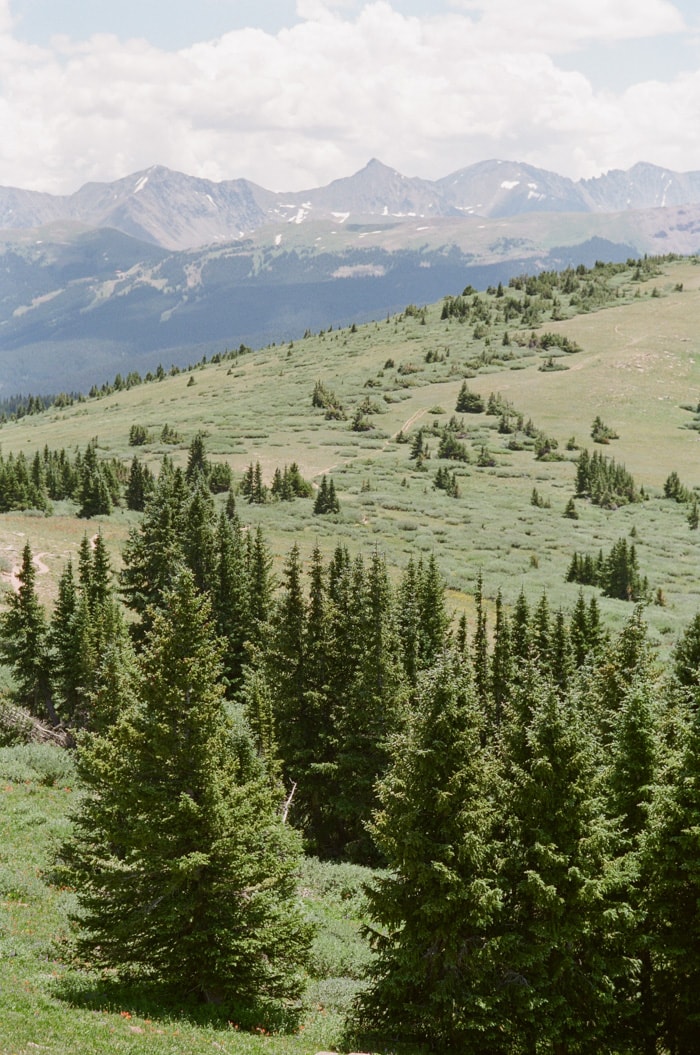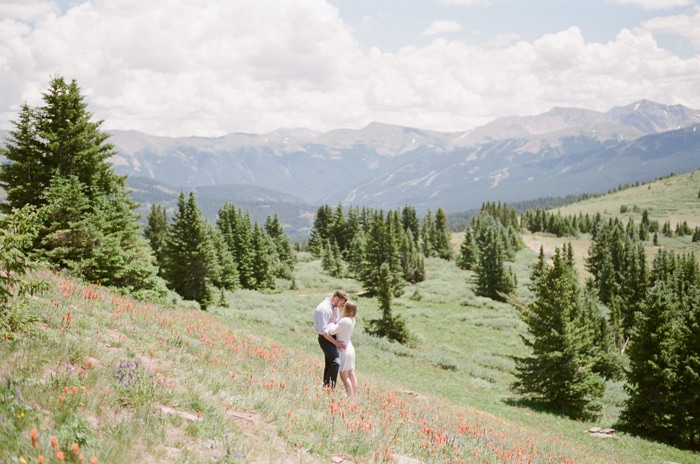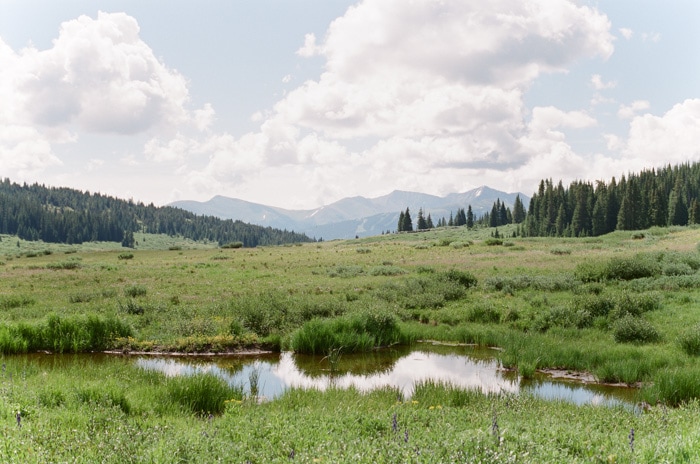 2. Incorporate Animals into Your Photos
The animals you choose to include in your Colorado wedding or engagement photos can be family pets or even those found on a ranch.

Carly and Tucker already had a vision in mind for their winter Colorado engagement photos, and being the animal lover I am, I was excited to help bring it to life. They wanted to go to the Laughing Valley Ranch to pose alongside mountain animals such as llamas and reindeer. Not only did we all have our share of laughs with these expressive creatures, but we got an incredible view of the mountain.
3. Plan Ahead When it Comes to Winter Outfits
Because the weather in the Rockies can quickly change, plan your attire for your Colorado wedding or engagement photos accordingly.

Melanie and Ryan are both from Maryland, but Melanie spent a good amount of her childhood in the Colorado mountains. Because of this, she knew just how unpredictable mountain weather could be and planned two outfits for their photos. Her first outfit was formal—a gorgeous white dress that matched the snow-covered hilltops. The second included a cowboy-like hat and brown jacket for a more rustic mountain vibe. Naturally, Ryan also chose two outfits to complement Melanie's, with a light shirt for formal pictures and a dark sweater for the warmer, rustic photos.
4. Use a Gorgeous Floral Bouquet for Photos
Add a beautiful bouquet as a prop for your engagement photos. The flowers can be arranged by your wedding florist and even serve as a mock-up for your final wedding bouquet.

Vanessa is originally from the DC area. However, she has always dreamed of taking her winter engagement photos in the Colorado mountains, so I was happy to help make that happen. Her florist, Angela from Bella Lu Floral, created a gorgeous white and blush pink bouquet for her pictures. This spring-like touch was a great contrast to the winter background, comprised of a frozen lake in the Rockies. Vanessa also chose to wear a flowing blush dress with sequins to represent the sparkle of ice in her winter wonderland.
5. Don't Be Afraid to Play in the Snow for Your Photos
As a child, do you remember dreaming of seeing your first snowflake or playing in the snow? Why not relive those childhood memories with your fiance?

Snow pictures are always perfect for Save the Date cards, and that's just what Vanessa and her groom-to-be had in mind for these fun Colorado engagement photos. They dressed up in their warm clothes and headed to the Rockies to play in the snow while enjoying the breathtaking views.
6. Watch the Weather if You Want to Take Snowflake Photos
If you want to capture some of winter's first falling snowflakes in your engagement or wedding photos in Colorado, you'll need to plan ahead. Keep an eye on the weather forecast and let your photographer know that you may need to book a spontaneous session.

And when you're done taking those rare photos, check out this pretty winter wedding at Devil's Thumb Ranch to inspire your own magical wedding plans.