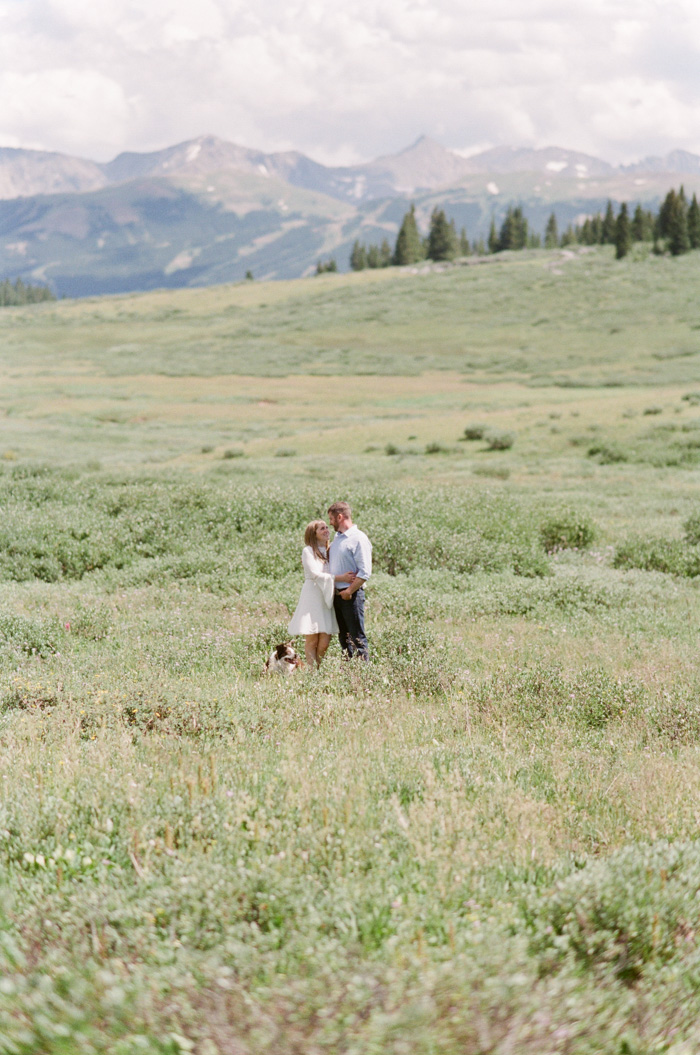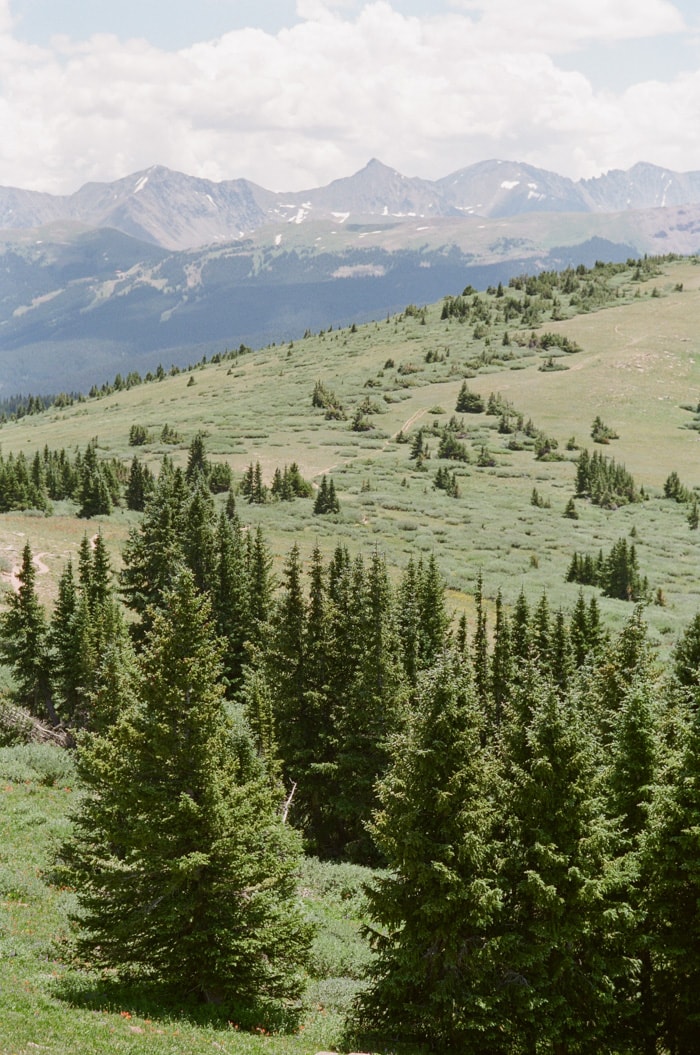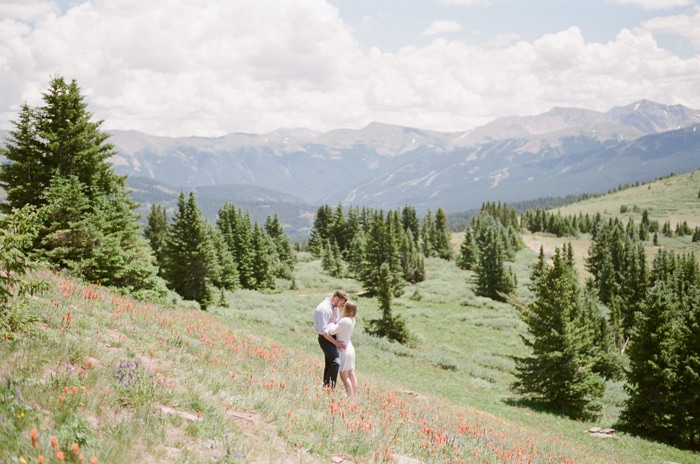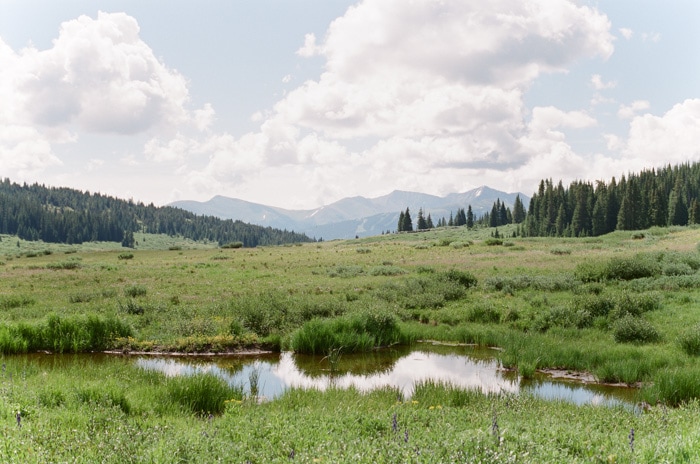 2. Tip: Incorporate animals and make sure to find a ranch, which is animal friendly.
Carly and Tucker's vision of their Colorado winter engagement session struck me immediately. They dreamed of incorporating mountain animals such as llamas and reindeer on top of the mountain. Being an animal lover I got excited to be part of their special photo session and to support the animal ranch they were looking at – the Laughing Valley Ranch. And oh my, we shared lots of laughter with these incredible animals to get those images they both dreamed of in front of some amazing mountain views.
3. Tip: Think ahead of your elevated rustic mountain outfits since the weather in the Rockies can quickly.
Melanie and Ryan are both from the Maryland area, but Melanie spent a good amount of her childhood in the Colorado mountains. Hence, they both planned for an April winter engagement session in the Rockies. Since Melanie knew how unpredictable the weather in the mountains can be she planned for two outfits. One outfit was a more formal one with a gorgeous white dress matching the snow covered hill tops. The other outfit was a more cozy one reflecting an elevated rustic mountain outfit. She wore a cowboy hat and a ruffle leather jacket. Ryan complemented her with the matching outfit – wearing a light shirt for the formal session and a dark sweater for the winter feel.
4. Tip: Get a gorgeous floral bouquet from your wedding florists, which could also be your mock up of your real wedding bouquet.
Vanessa is originally from the DC area. Taking her winter engagement images in the mountains was a long dream come true for her. To make her dream even more special she came with a gorgeous floral bouquet. Her florist, Angela from Bella Lu Floral, had created a flower dream reflecting the beginning of spring. So, it was a gorgeous contrast seeing the spring florals in the backdrop of a winter wonderland. For their Colorado engagement session we chose a frozen lake in the Rockies. Vanessa chose a blush dress with a sequin top imitating the sparkle of ice. And her pretty bouquet matched her dress with its soft blush and white blooms.
5. Tip: Walk and play in the snow
You dreamed of a Colorado snow winter session since you were little. Get those boots on and your warm clothes and dive deep into the snow. Think of your childhood where you couldn't wait for the first snowflake to fall and you couldn't wait to slide on snow. Today is the day – be a kid again and have fun with your fiancé to create some fun memories and pictures. Snow images always make for amazing 'Save the Date' cards. And that was exactly the idea of Vanessa. They dressed up warm and had fun walking in the snow while enjoying those incredible Rocky Mountain views.
6. Tip: Plan for some snowflake images
Have you ever dreamed of those images with snowflakes in them? If so, then plan ahead. Watch the weather forecast and plan with your Colorado wedding photographer for those spontaneous images ahead.