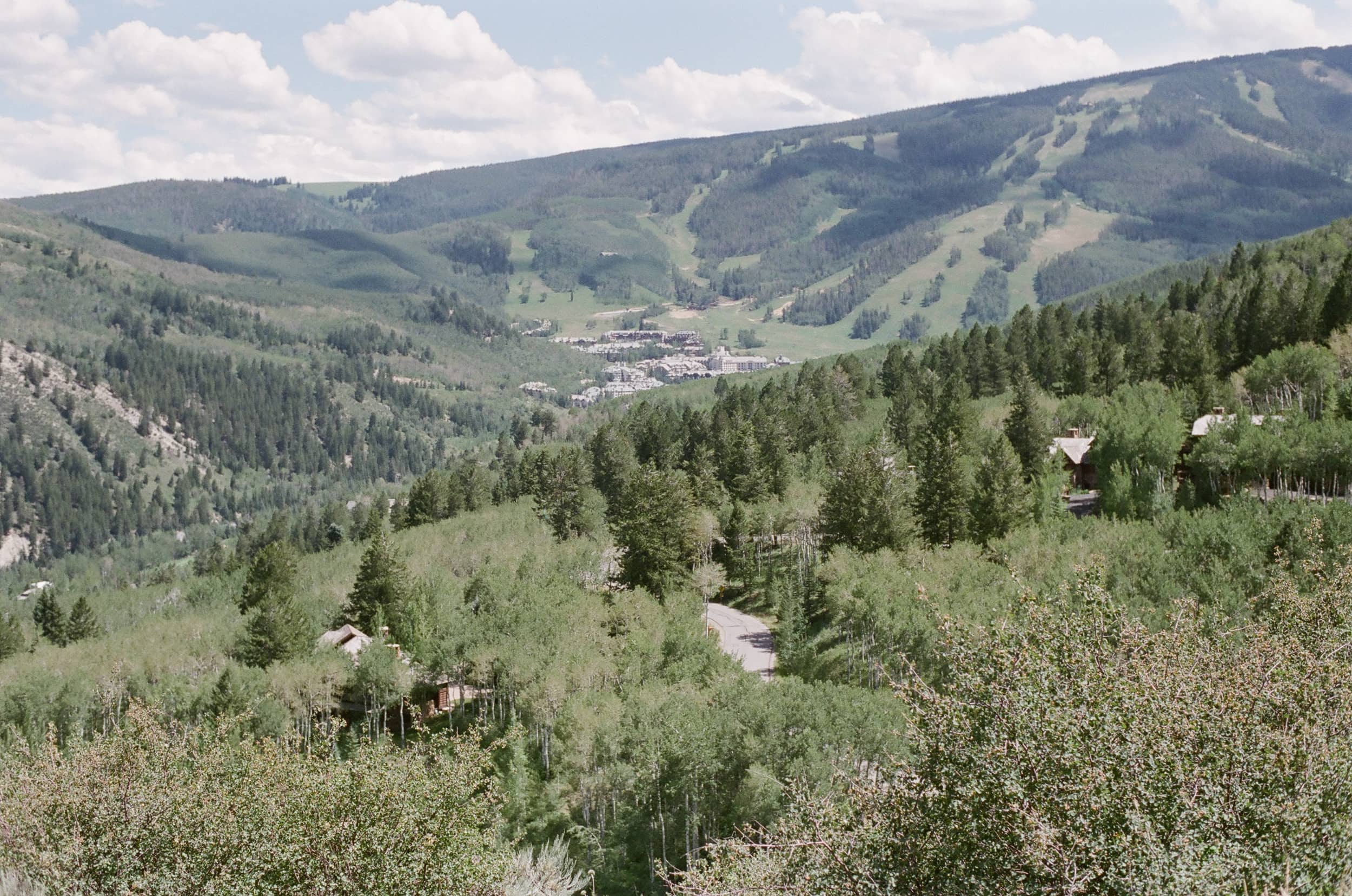 SOPHISTICATED AND TIMELESS JEWISH WEDDING AT THE RITZ-CARLTON BACHELOR GULCH IN COLORADO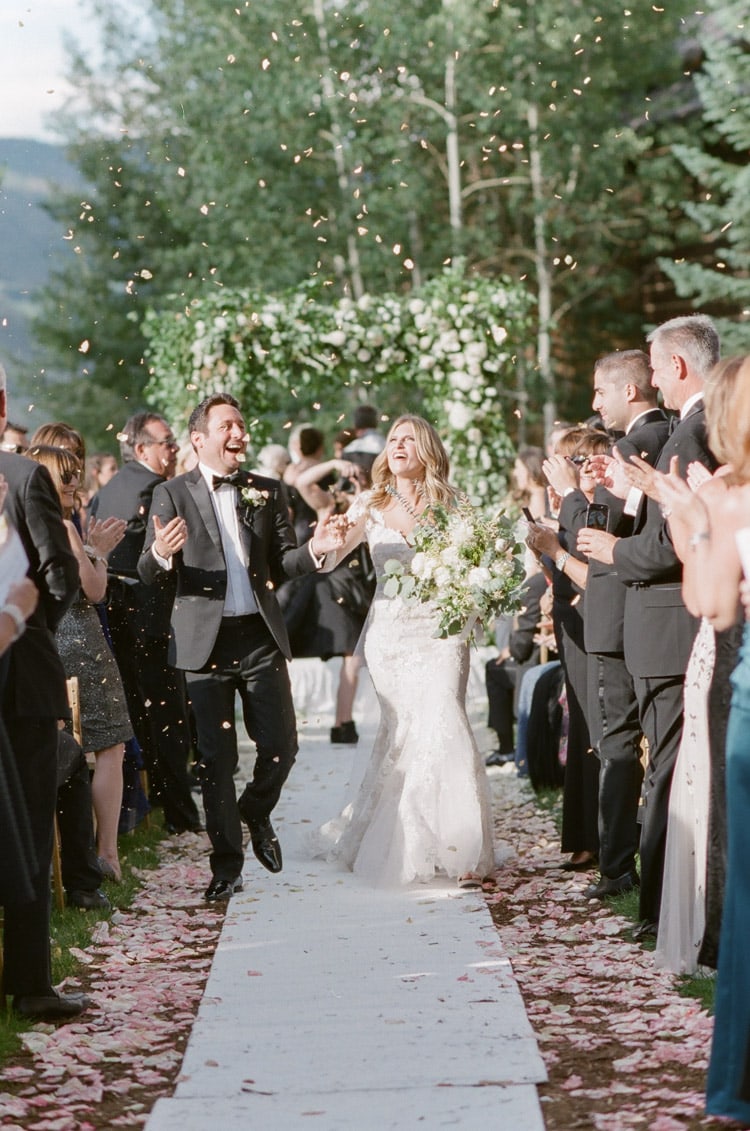 SOPHISTICATED AND TIMELESS JEWISH WEDDING AT THE RITZ-CARLTON BACHELOR GULCH IN COLORADO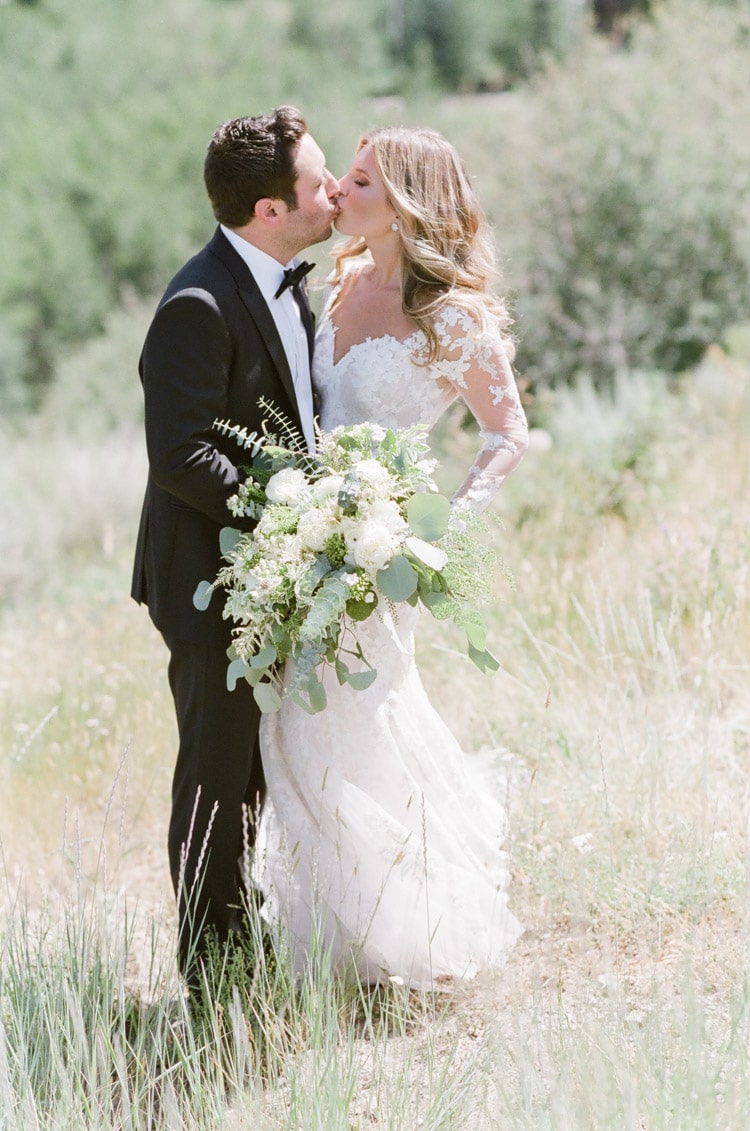 Melanie and Ryan are from New York and decided to tie the knot in the mountains at the beautiful Ritz-Carlton Bachelor Gulch in Colorado. Their gorgeous Jewish wedding was a dream come true for me as a Colorado wedding photographer! Let's start with the stunning bride's immaculate taste and her custom gown made by Monique Lhuillier.
Melanie picked the lace fabric for her gown which was created just for her by Monique Lhuillier. The sleeveless bodice was complemented by a pretty lace jacket with sleeves, which Melanie wore throughout the day. Once the fun dancing part of the reception began, Melanie removed her lace jacket to create a second look. Blush Prada shoes and diamond earrings completed Melanie's look, and her bridesmaids wore unique dresses in shades of blush and gray. The handsome groom, Ryan, and his groomsmen all wore classic black tuxes. They looked amazing together!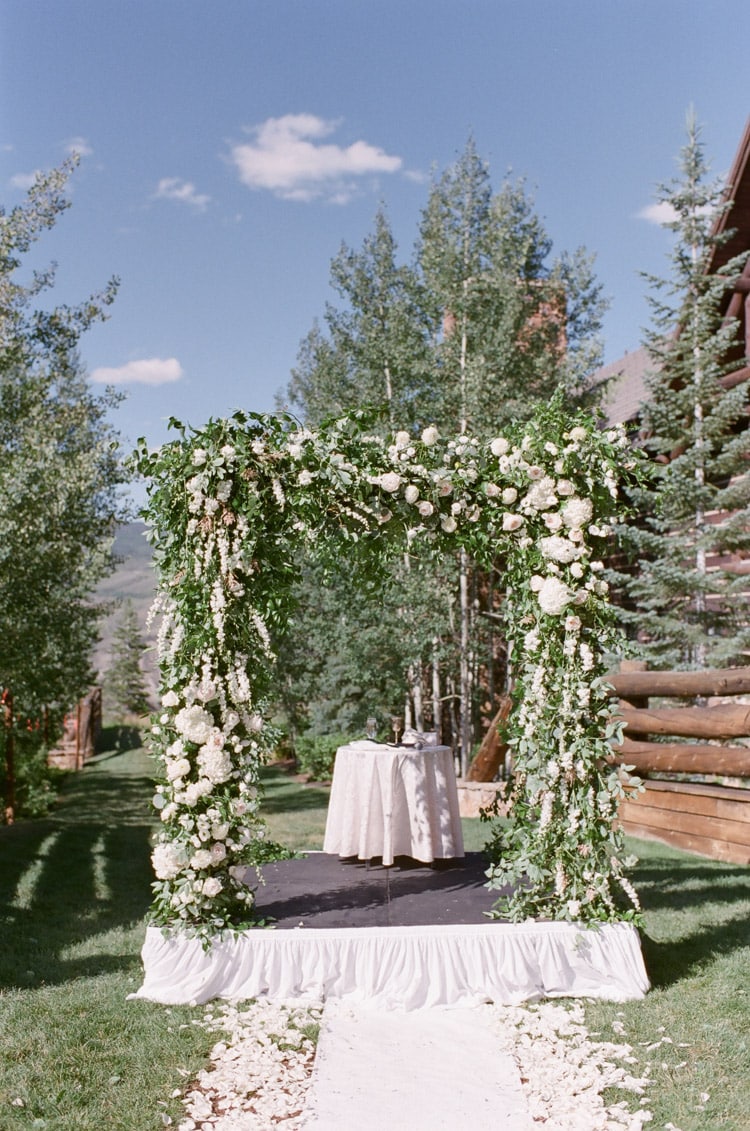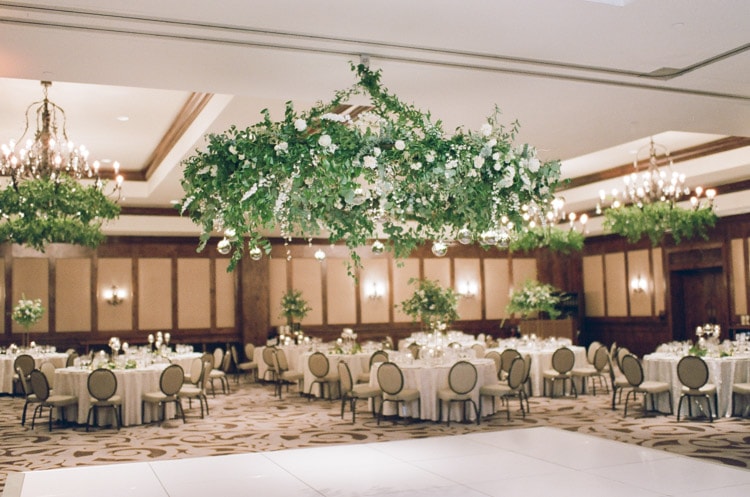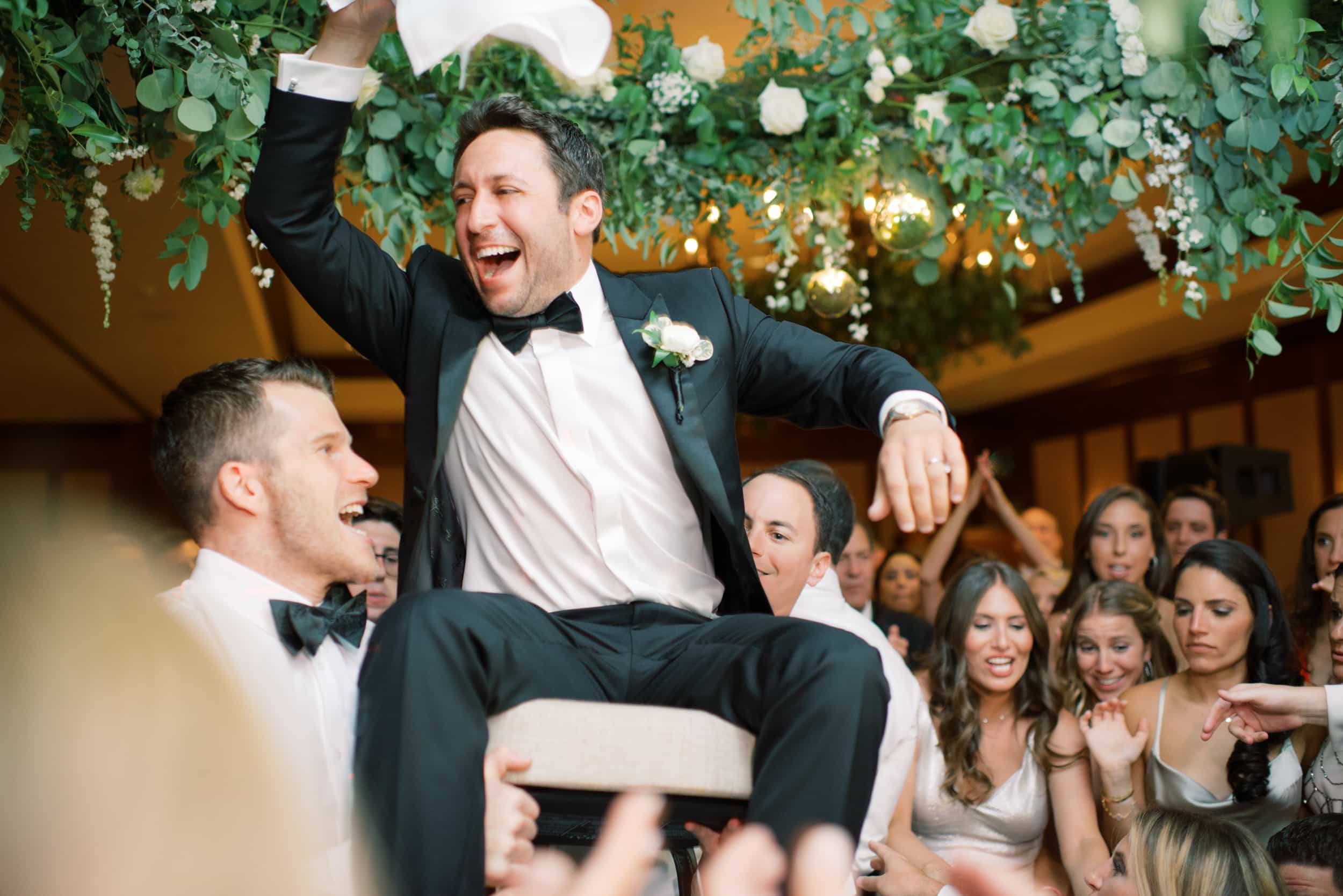 CLASSIC JEWISH WEDDING AT THE RITZ-CARLTON BACHELOR GULCH
Melanie and Ryan's first look took place outside of the Ritz in a beautiful grass field with a backdrop of mountain views. Their dream of taking the gondola up the mountain came true! While riding up with the gondola, they took in the views and enjoyed some downtime before the festivities started.
For their Colorado wedding, Melanie and Ryan decided to hold their Jewish ceremony outside on the bridge at the Ritz-Carlton. Their chuppah was truly a floral dream come true. It was adorned with lots of greenery along with white and blush florals. After the ceremony, guests headed out to the deck of the Ritz-Carlton and sipped on cocktails while soaking in the stunning mountain views.
Melanie and Ryan's reception took place in the grand ballroom of the Ritz-Carlton. Like the ceremony, the reception featured lovely white floral arrangements with greenery. A floral halo adorned the ceiling above the white dance floor which made a gorgeous focal point! Last but not least, the couple cut their huge cream wedding cake and enjoyed their hora. Alongside their guests, Melanie and Ryan were entertained by an amazing band from LA called Northstar by Elan Artists. Everyone danced the night away until the wee hours of the morning. See more of Melanie & Ryan's gorgeous wedding in Rocky Mountain Bride Magazine.
If you can't get enough of Melanie and Ryan's beautiful Bachelor Gulch wedding, head over to see their pretty winter/spring engagement session in Bachelor Gulch too!