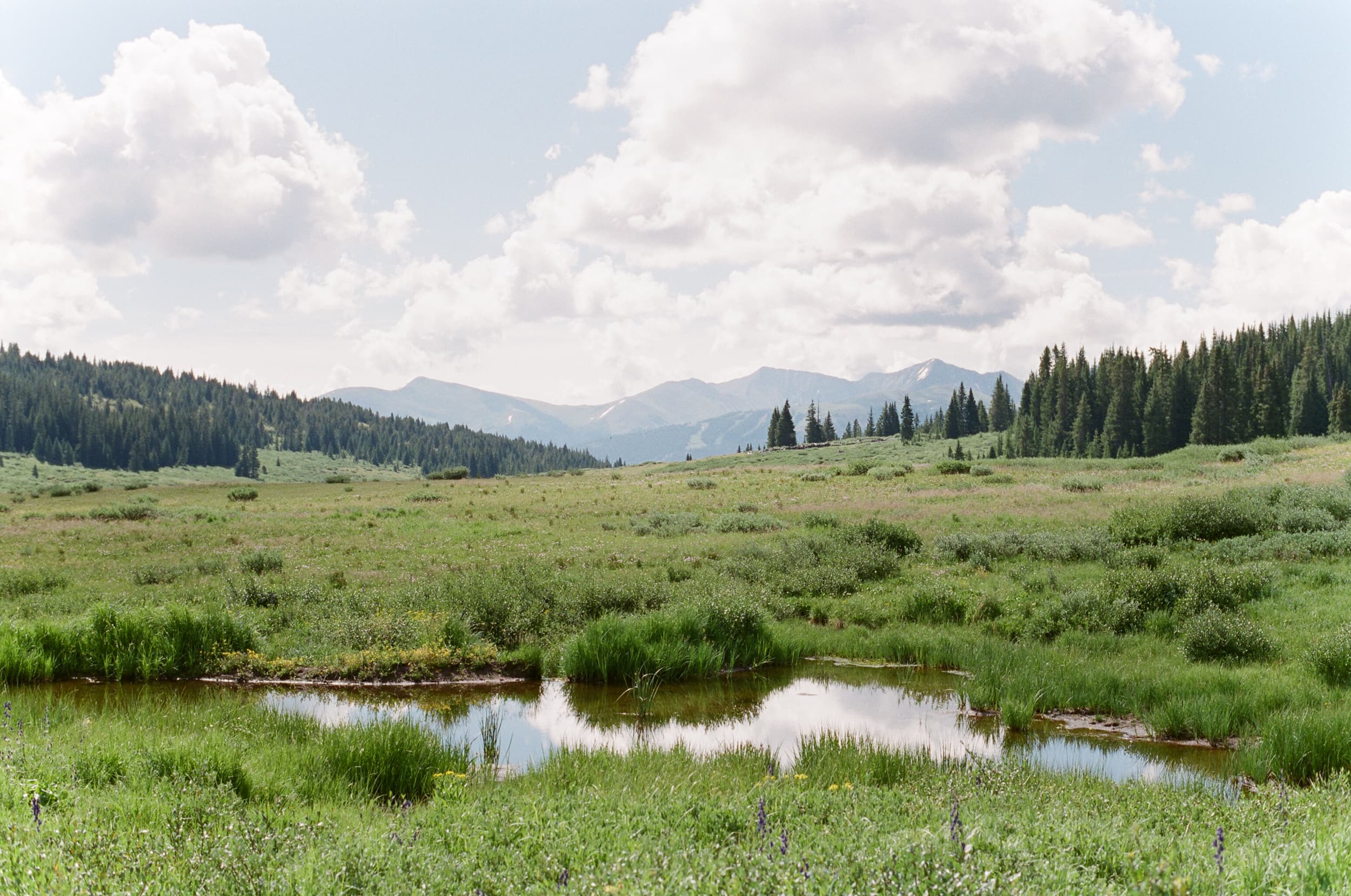 HOW TO INCORPORATE A PET INTO YOUR ENGAGEMENT SESSION
HOW TO INCORPORATE A PET INTO YOUR ENGAGEMENT SESSION
When it comes to engagement photography, I often get asked whether it's okay to bring pets. My answer is of course—I love dogs! If you want to take engagement photos with pets, please feel free to bring Fido along. With that said, if you only want to take a few pictures with your pet, then it might be a good idea to bring a friend to take care of your animal in between shots.
In this particular Colorado engagement session, Kelly and Chris took their dog for a hike up to the top of Vail mountain and I came along to document their "family" portraits. Since both Kelly and Chris grew up in the mountains, it was very important to them to get incredible images on the Vail mountain top. This Vail engagement was indeed a special one since we spent two whole hours going up the mountain!
COLORADO ENGAGEMENT PHOTOS WITH A PET
Once we reached the top, I took images of Kelly and Chris with Loopy, their cute Australian Shepherd. The views up there were simply breathtaking. There were still patches of snow on the ground, which allowed their pup to cool off after our long hike. Kelly and Chris walked Loopy for a bit which helped create some really natural shots, and I also posed the three of them a bit closer together for more formal portraits. Since the three are a family, we did a hand/paw shot I know they will never forget. It really highlights the bond they share with each other and is such a cute memory. What a treat for me to be their Vail engagement photographer!
On the way down the mountain we came along a stunning valley. I had all three stand in front of the beautiful mountain range and took a few final photos that I know they will treasure forever! If you are interested in taking engagement photos with a pet, consider bringing a pretty floral leash or a bow for your dog as well. Special details like these always make for unique images.
See even more from Chris and Kelly's engagement session on Style Me right Pretty here!