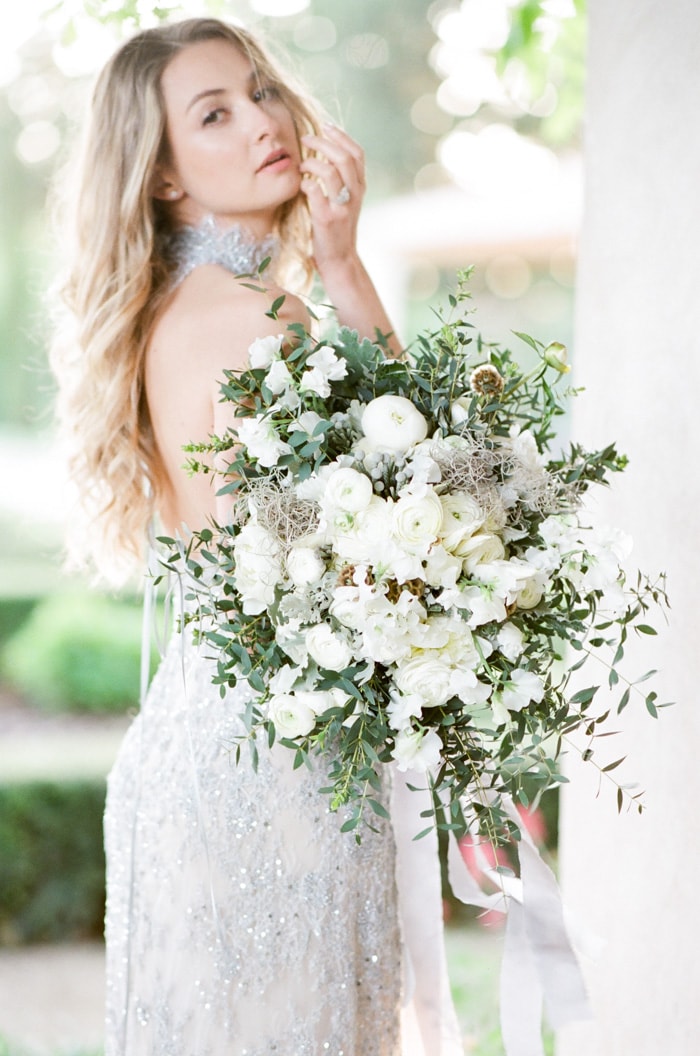 See all of this Provence engagement session here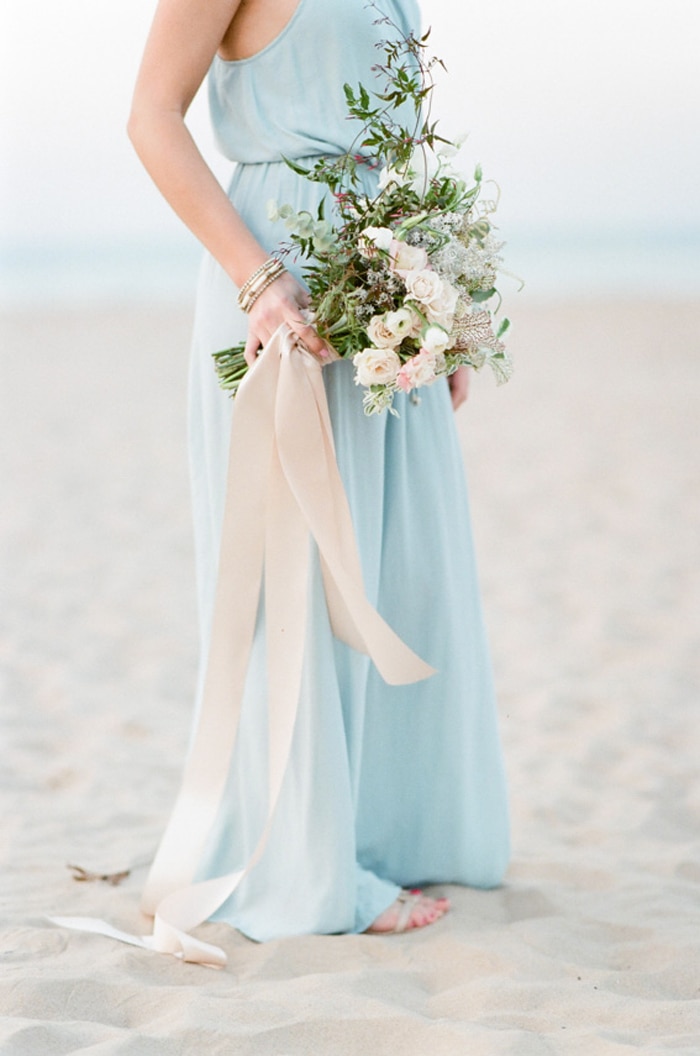 See all of this romantic Chicago beach engagement session here
2. FLORAL AS DECOR
Flowers can be used to decorate any special props you choose to incorporate into your engagement session. If you decide to use a rowboat, consider decorating one side with florals to add some visual interest. Or if you would like to use a bicycle, you could simply add a little basket with a bouquet to take the look of your engagement session to the next level!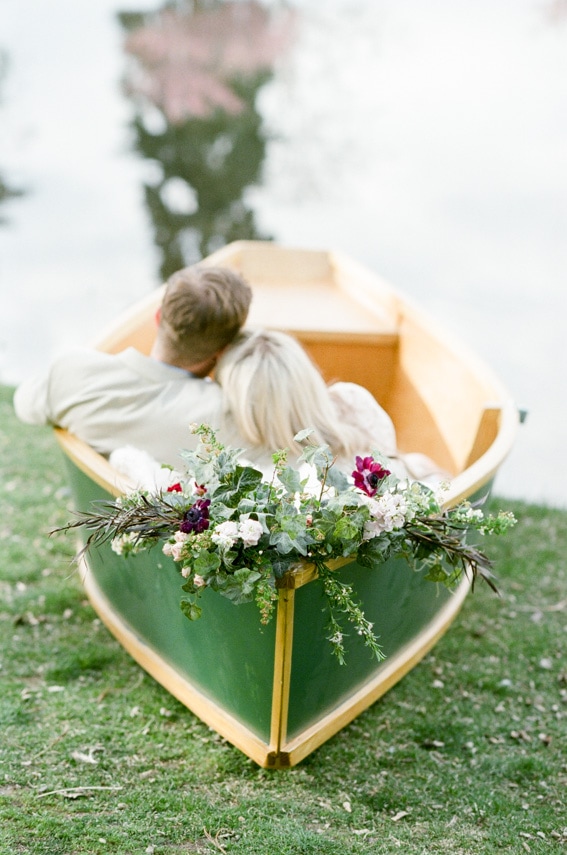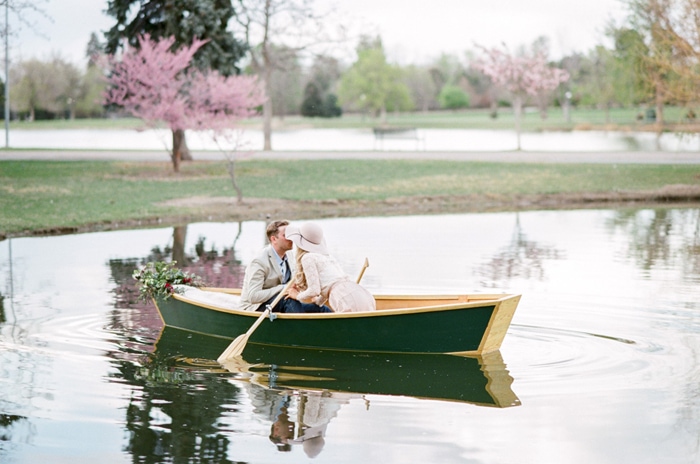 As featured by Style Me Pretty | See all of this romantic Denver park engagement session here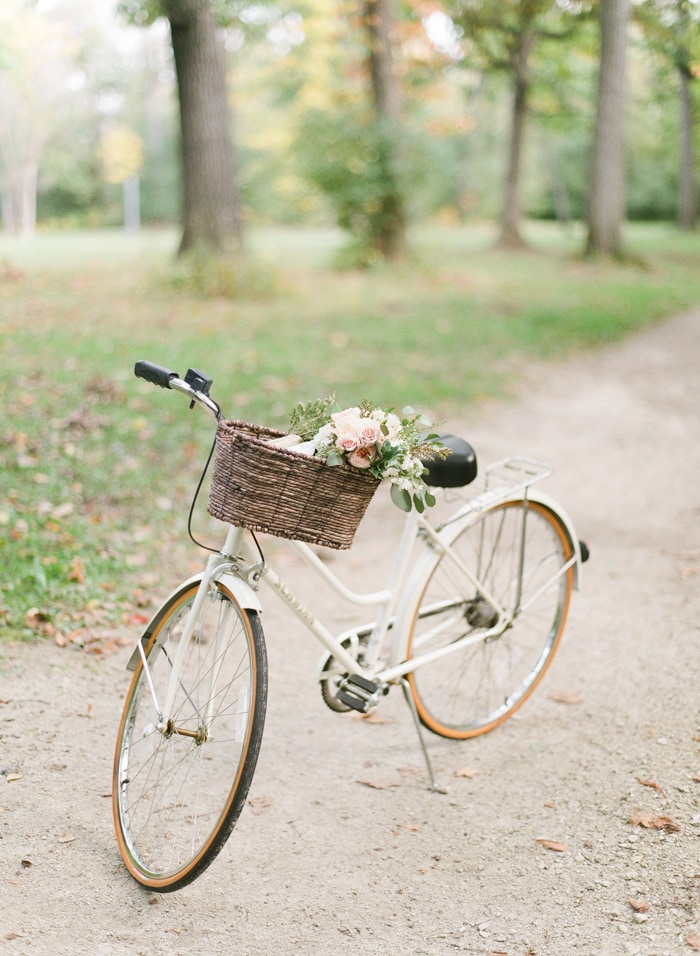 3. HAIR PIECE MADE OF FLOWERS
Didn't we all dream of wearing flowers in our hair as little girls? Well, this is your opportunity—so go ahead and ask your wedding florist to create a flower crown or headband for you! The wonderful artwork of your florist will highlight your own beauty, and will help create a romantic series of images you will always treasure. An engagement represents such a special season of life that you will absolutely want to remember with the help of a professional photographer. Whether you choose to incorporate flowers into your portraits or not, there's no doubt that your engagement images will be cherished forever!