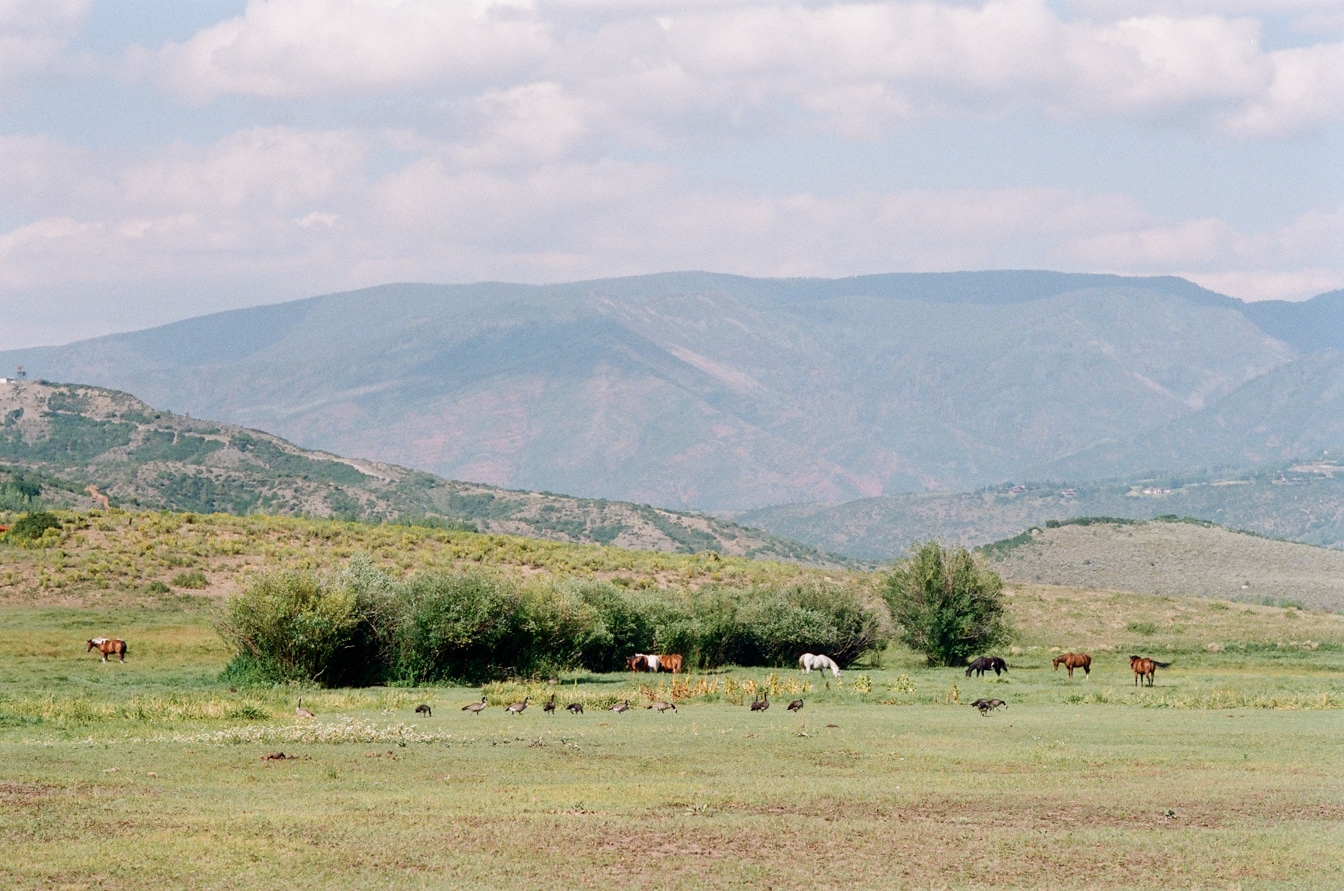 A FUN AND HEARTFELT SUMMER ENGAGEMENT IN ASPEN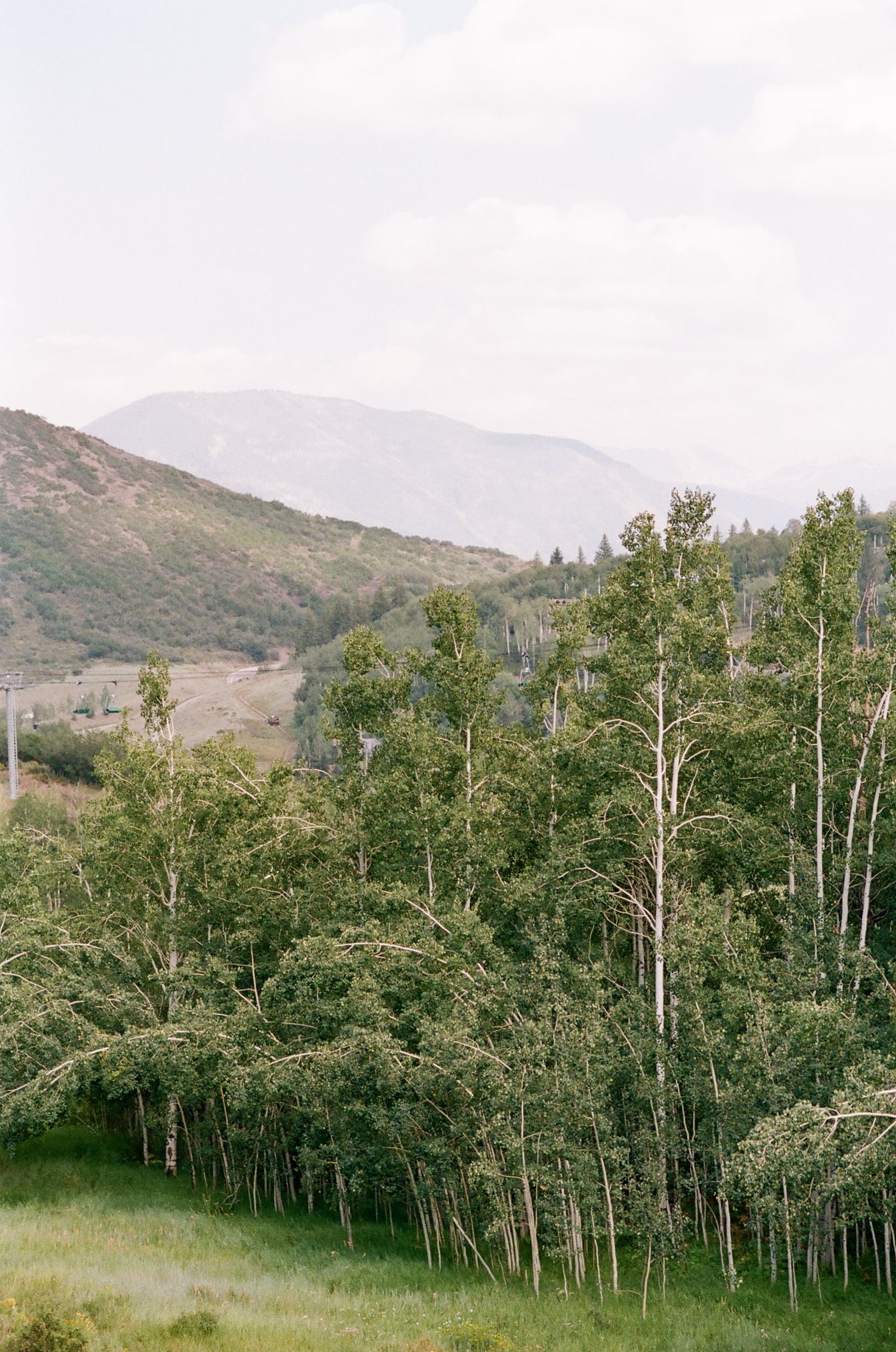 A FUN AND HEARTFELT SUMMER ENGAGEMENT IN ASPEN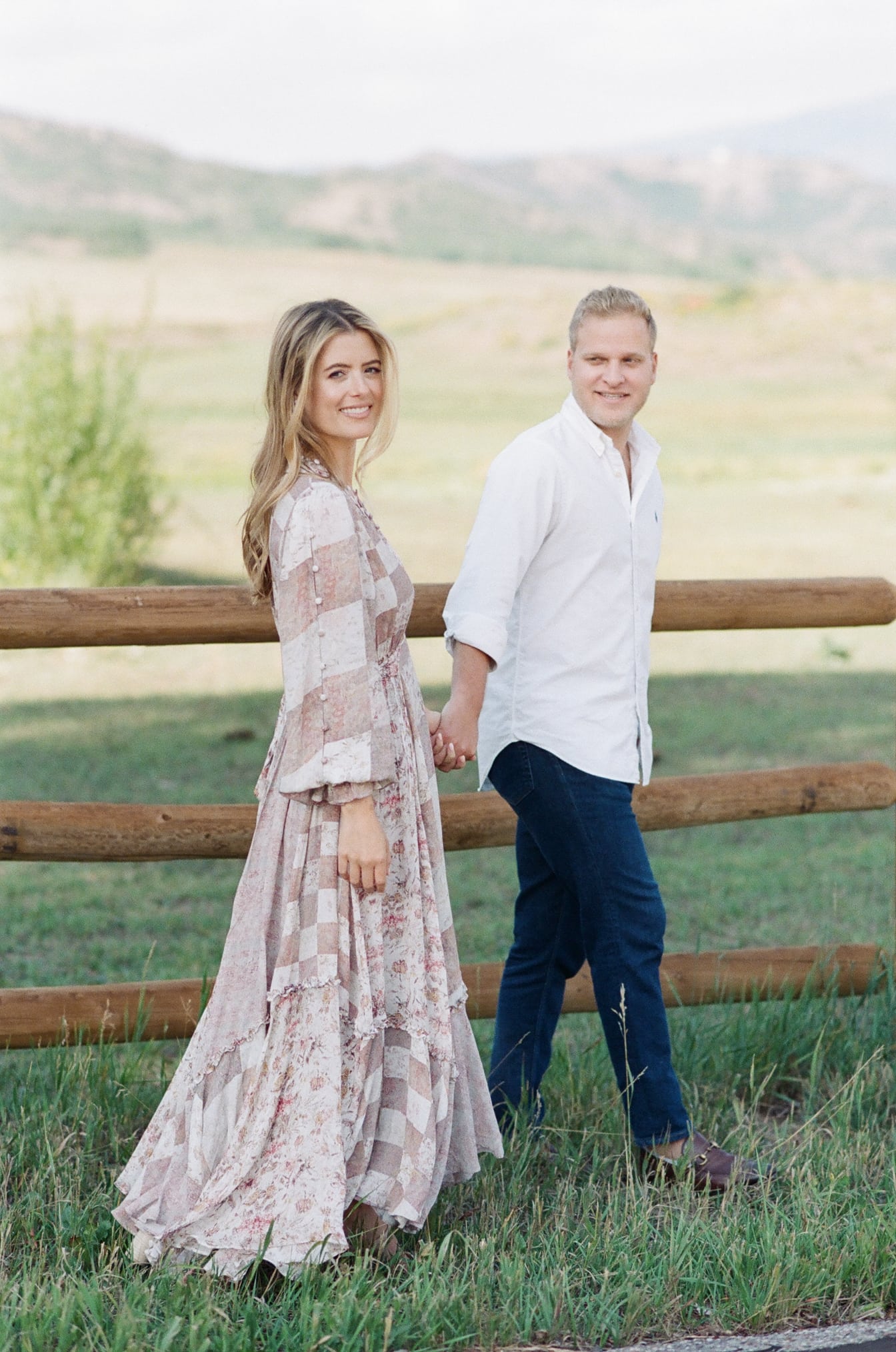 Jenna and Adam both live in NYC, but are planning to tie their knots at Hotel Jerome in Aspen next year. Due to Jenna's ties to Aspen they chose the magical mountains of Colorado for their wedding backdrop. For their fun and heartfelt summer engagement in Aspen we started at a private estate with lots of beautiful grass fields surrounded by pretty Aspen trees. Jenna and Adam snuggled and giggled away under those romantically curved Aspens.
From the private estate we moved on along private horse ranches with stunning mountain views. For this, Jenna wore a gorgeous dress made for Colorado and Adam complemented her in his dress pants and shirt. This was also the ideal outfit to head into Aspen town, where Jenna and Adam took a walk in town, had a chat while sitting and enjoying the Aspen town atmosphere. After a little dance at the Aspen town gondola we wrapped up this fun and heartfelt summer engagement in Aspen. What a beautiful day it was!
I can't wait for their summer wedding at Hotel Jerome in Aspen planned by the amazing Kate from Goldleaf Events next year.