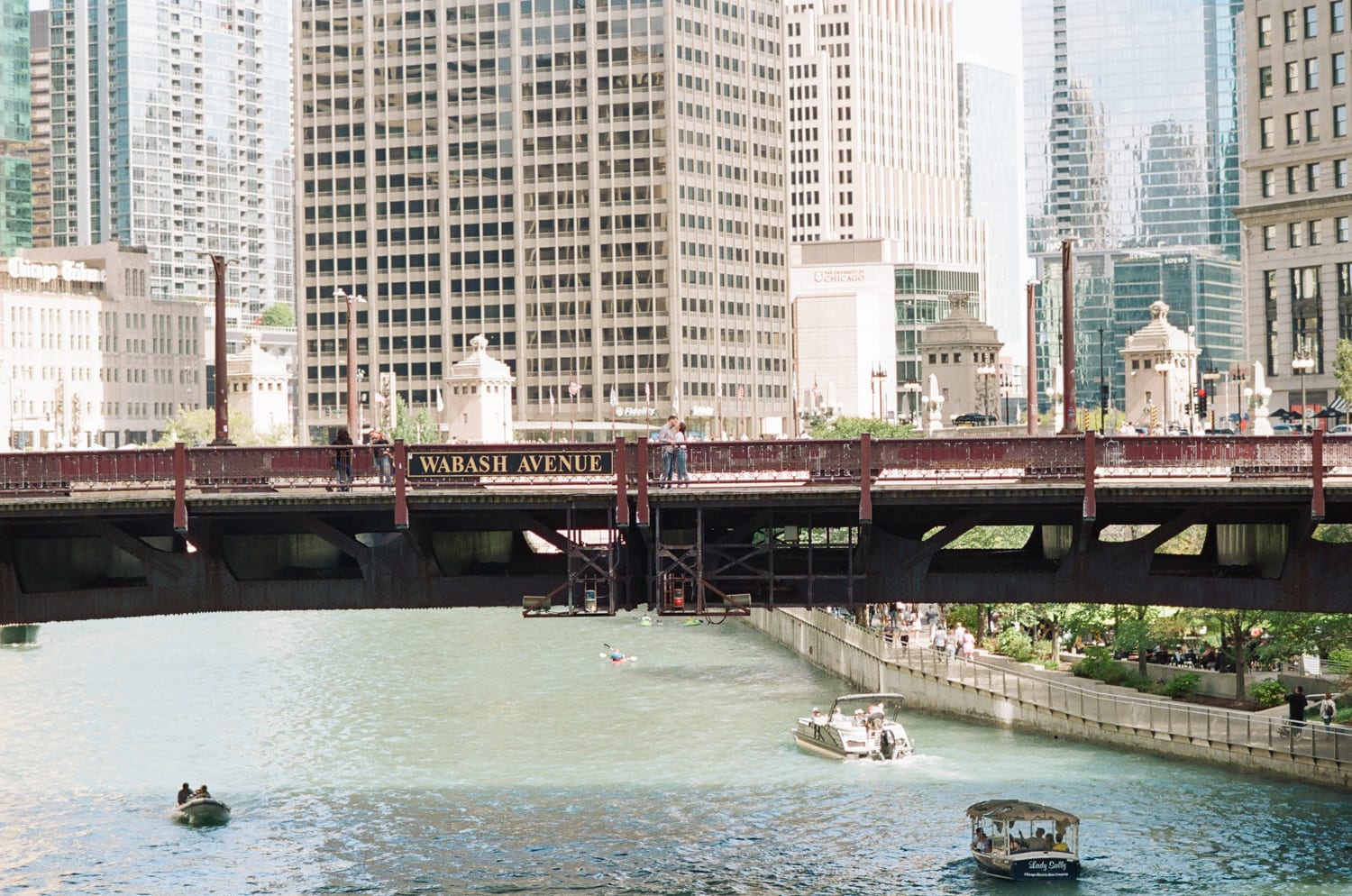 CHICAGO SUMMER ENGAGEMENT SESSION
CHICAGO SUMMER ENGAGEMENT SESSION
Downtown Chicago never disappoints when it comes to epic city imagery and unforgettable engagement sessions. Andréa and John are both Chicago natives and wanted to capture their engagement session downtown at the Chicago Riverwalk. We enjoyed a beautiful, sun-filled summer day to capture this sophisticated Chicago summer engagement session.
The three of us explored Chicago downtown to capture unique, naturally posed images that visually captured the couple's love for each other. This chic pair really stood out on the Riverwalk in their matching outfits. Andréa wore a pretty white polka dot dress and John complemented her with his grey trousers, white shirt and striped jacket.
It was a busy Sunday morning full of people around the Wrigley Building. Behind the scenes dozens of couples got married in several quick ceremonies. But none of the back scenes are visible here. We always try to capture our couples in intimate moments, where they seem to be alone in certain locations.
With their casual outfits we explored the fun bridges in Chicago since John is an architect for bridges and loves his bridges.
I simply can't wait for Andréa and John's beautiful summer wedding next year at the Mae District.