CHICAGO ART INSTITUTE ENGAGEMENT SESSION
CHICAGO ART INSTITUTE ENGAGEMENT SESSION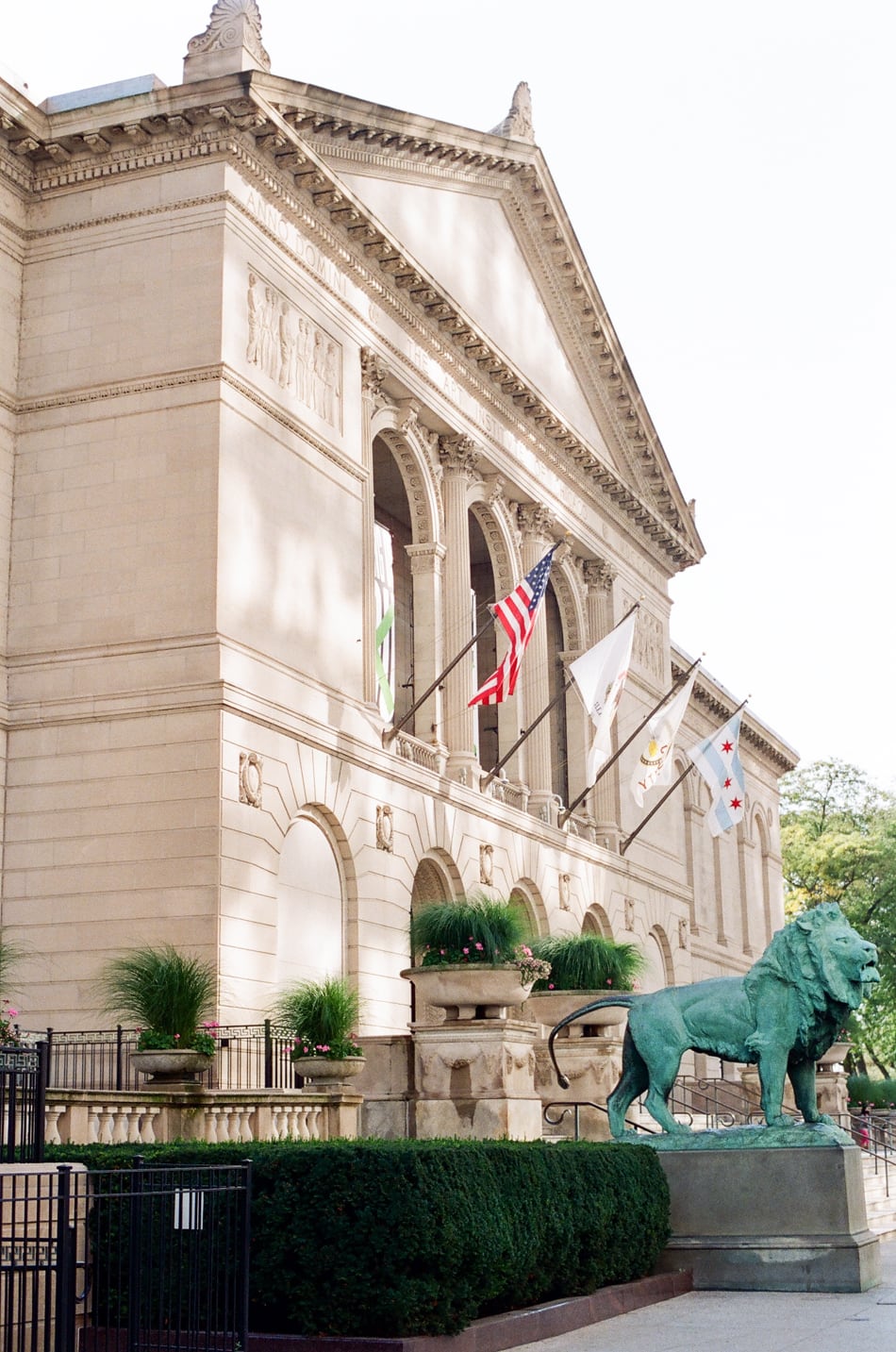 Anna and Francois-Marie enjoyed gorgeous weather at their Chicago Art Institute engagement session. You might have seen Anna and Francois at their fun winter engagement session at the beautiful Chicago Botanic Gardens on my blog before. Both were supposed to get married this October. But due to Covid and US travel restrictions for Europeans Francois's beloved family and friends won't be able to make it. Instead, their wedding is postponed to May. And I am very excited for their spring wedding at the Chicago Botanic Gardens. It is beautiful in Chicago around that time and they couldn't have chosen a better time to get married! So instead we decided to do another engagement session - a summery one.
While Anna and Francois were wearing all black during their winter engagement session both wore wonderful summer outfits. Anna wore a dreamy white mini dress while Francois accompanied her summer look with his dapper blue suit with squares. Their look went perfectly with the romantic Chicago Art Institute Garden.
We wondered around the Chicago Art Institute and its premises. But we also went inside to enjoy the exhibits showcased around the staircases.
I simply can't wait for Anna and Francois's beautiful spring wedding next year at the Chicago Botanic Garden.