TIMELESS WEDDING AT THE CHATEAU IN BEAVER CREEK
TIMELESS WEDDING AT THE CHATEAU IN BEAVER CREEK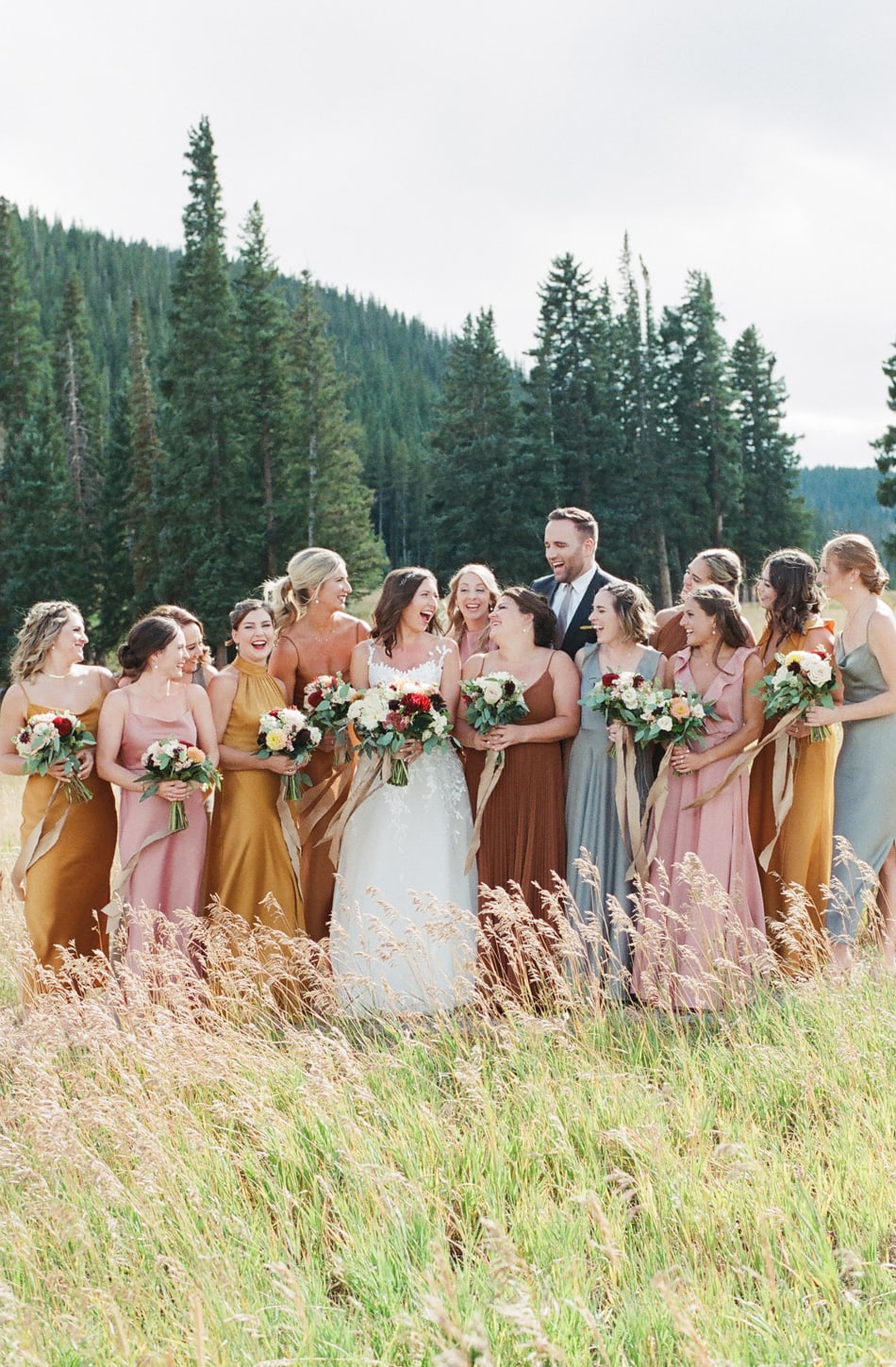 Ashley and Sam decided to have their timeless wedding at the Chateau in Beaver Creek, Colorado. Both are from Chicago, but Ashley spent a good amount of time during school holidays in Colorado growing up. That's why it was clear for Ashley to hold her classic and timeless wedding in Colorado close to the mountains, which she so much loves.
Ashley wore a stunning Mira Zwillinger wedding gown from the Ultimate Bride in Chicago for her timeless Beaver Creek wedding. Its lace and sheer details highlighted Ashley' beauty in a very sophisticated and classic way and only brightened up her smile more! Her beloved bridesmaids wore colorful satin bridesmaids' dresses - all in different shapes and color to match the fall colors in Colorado.
Sam wore a custom grey suit together with his groomsmen to complement the colorful bridal party.
For their wedding reception Ashley chose to stick to the fall color theme - deep oranges, reds, peaches and greens.
Ashley and Sam's First Look wedding photos took place on the bridge at the Chateau. Surrounded by evergreens and breathtaking, both saw each other for the first time up in "heaven," and tears were rolling; it couldn't have been a more special occassion!