SURREAL ENGLISH COUNTRYSIDE
THE BARNSLEY HOUSE, COTSWOLDS, UK
When Amanda and Wei contacted me about documenting their destination wedding in the Cotswolds, I was over the moon. They chose the romantic Barnsley House in the Cotswolds as their wedding venue—simply a dream for destination couples and for destination wedding photographers!
Situated in the center of the charming Cotswold village of Barnsley, Barnsley House is surrounded by beautifully landscaped gardens that are perfect for wedding portraits. The interior of the venue is just as charming, and features a design scheme that marries traditional and modern elements. Barnsley House is the perfect getaway for an intimate destination wedding in the English countryside!
As a former florist, Amanda put a lot of attention into the floral design of the wedding. The ceremony featured organic arrangements of pastel blooms that perfectly framed the beautiful stone chapel on the Barnsley House grounds. Tuberose, delphiniums, and seasonal foliage were used to create a meadow-like atmosphere.
Amanda's exquisite taste was further reflected at the wedding reception, where unique groupings of peonies, dahlias, protea, and roses delighted guests. Her sweet English wedding cake also incorporated some of these beautiful florals in the form of sugar flowers! What a beautiful way to celebrate their dream English wedding.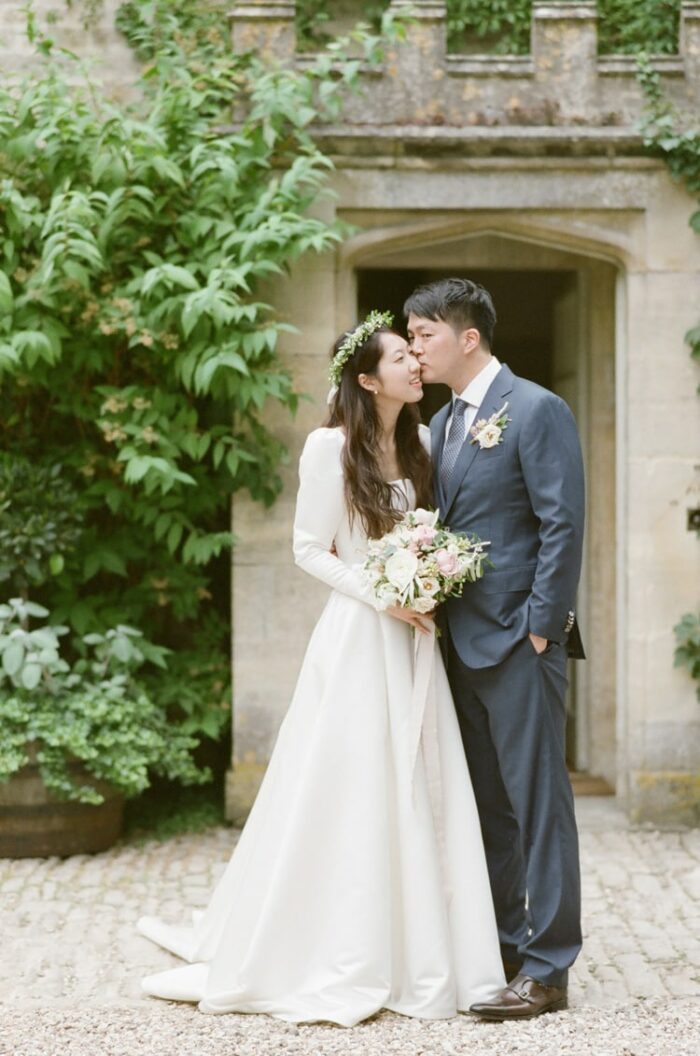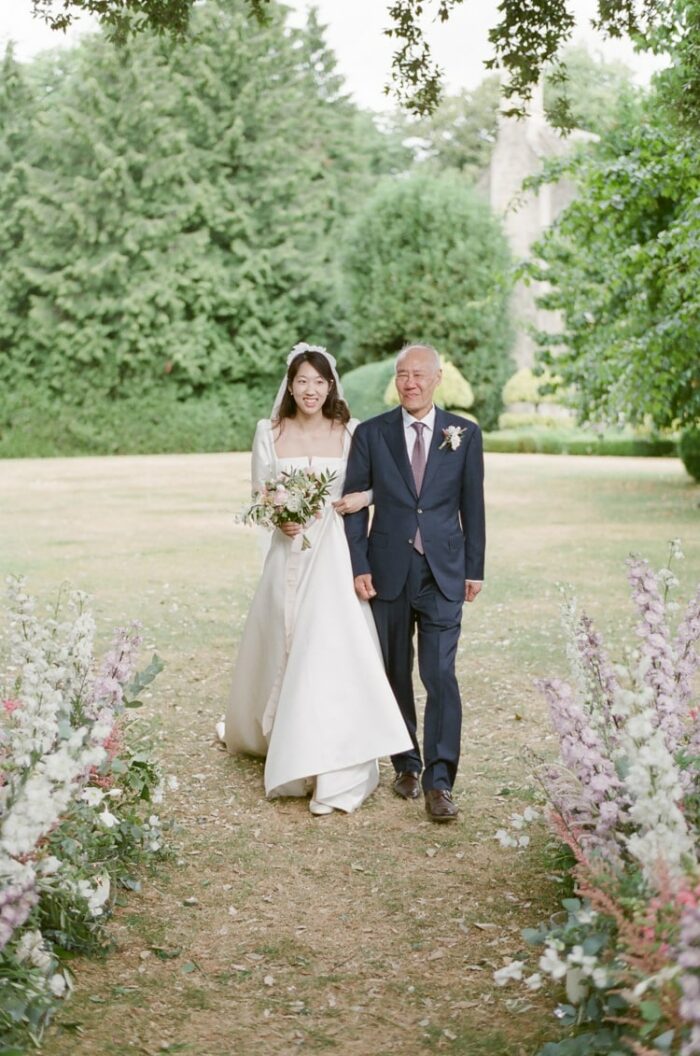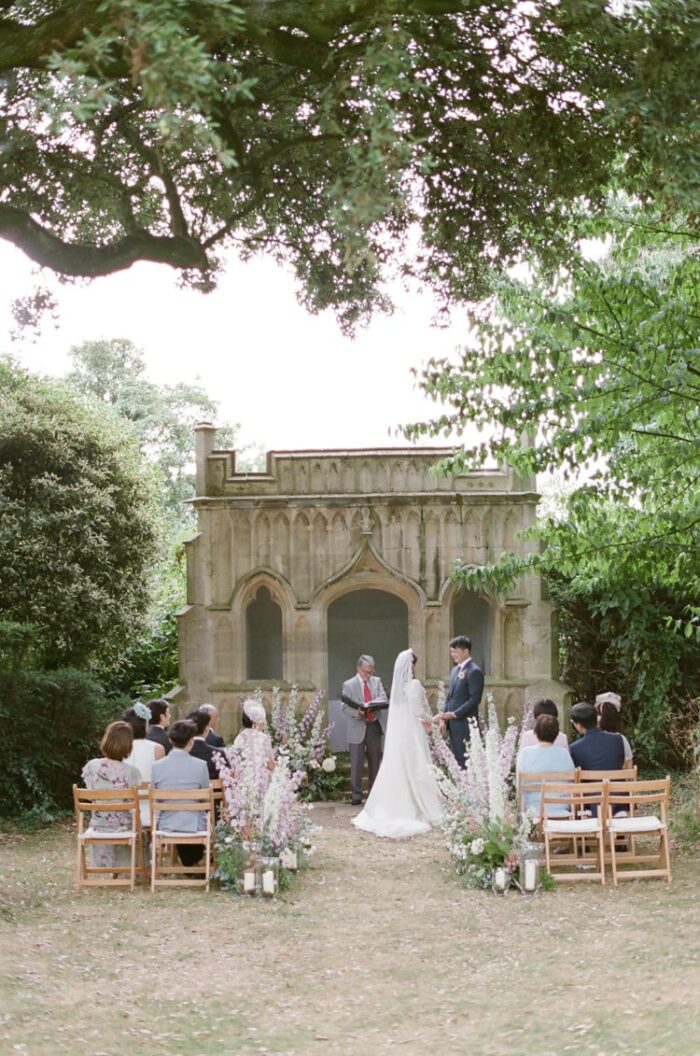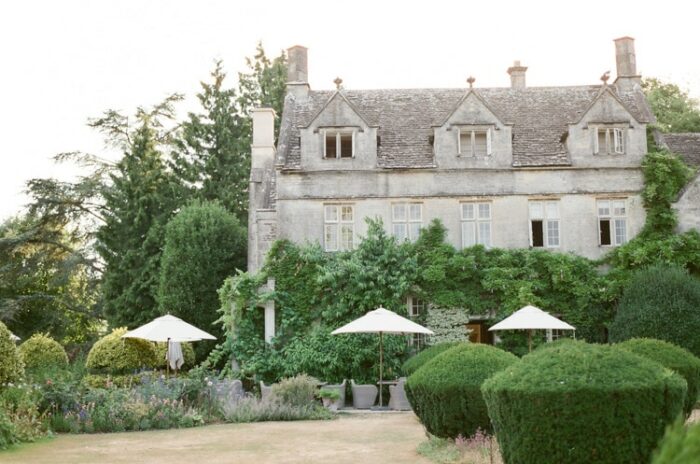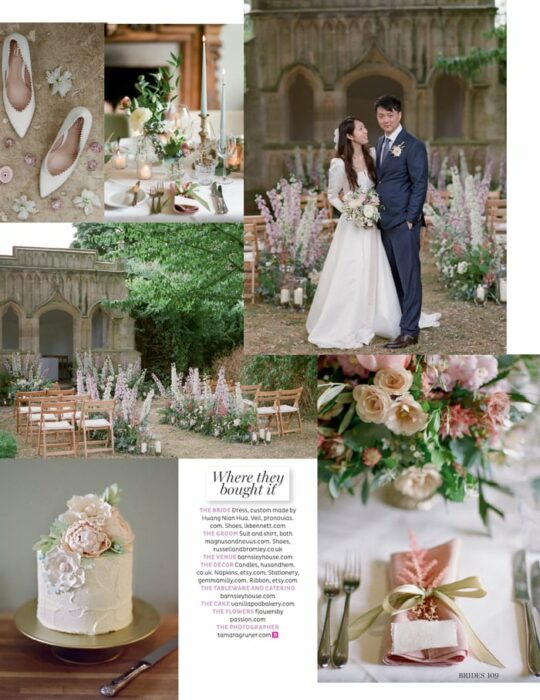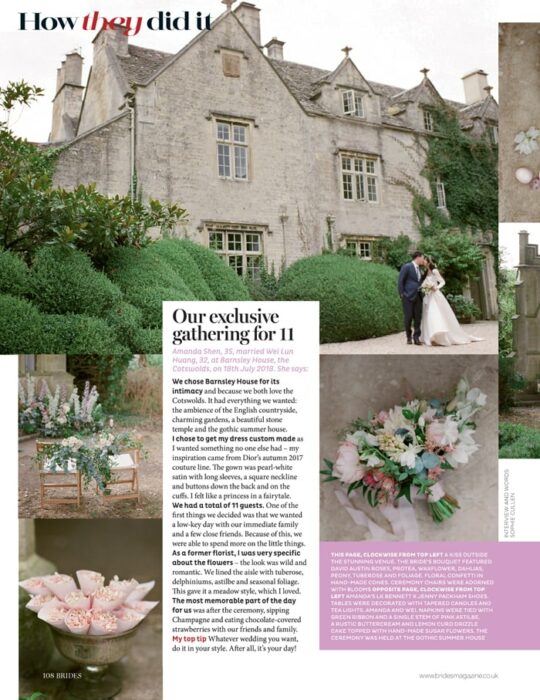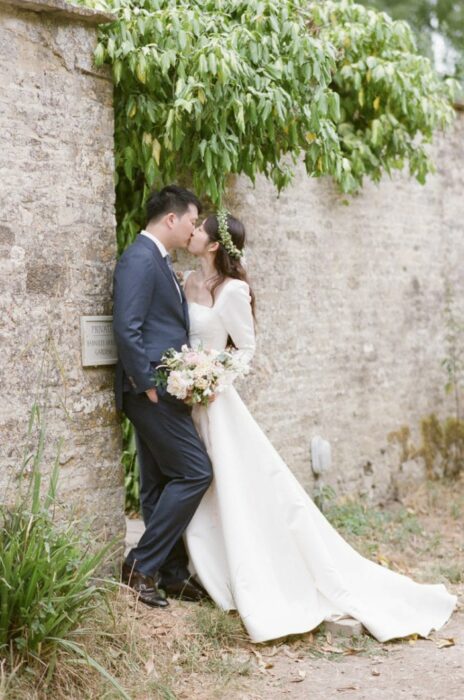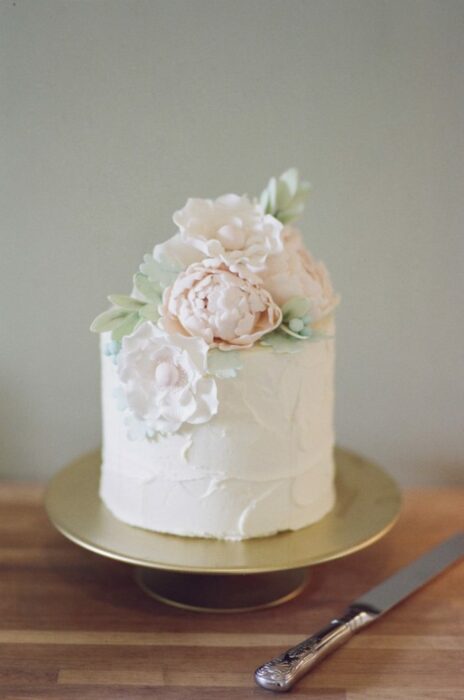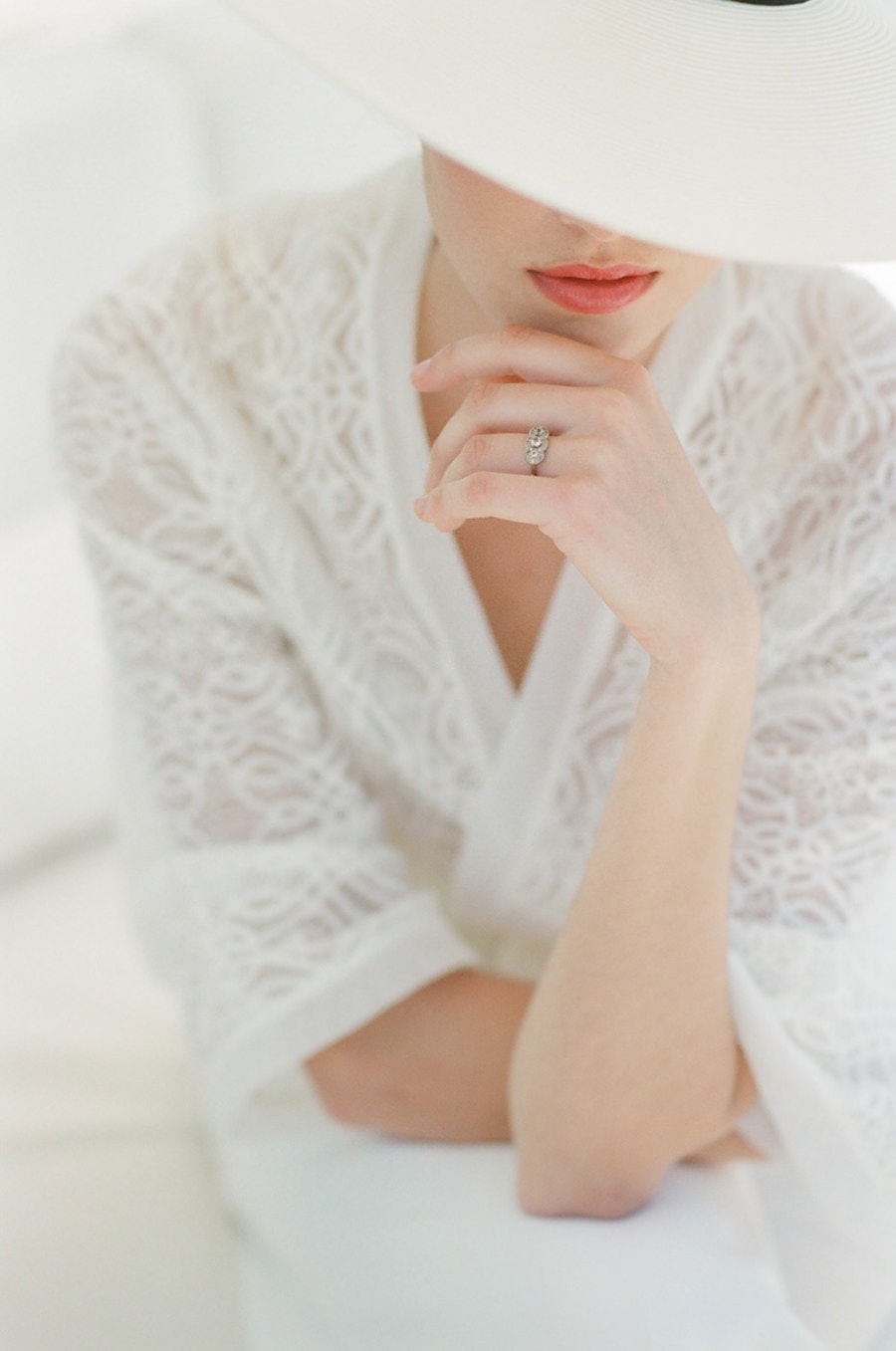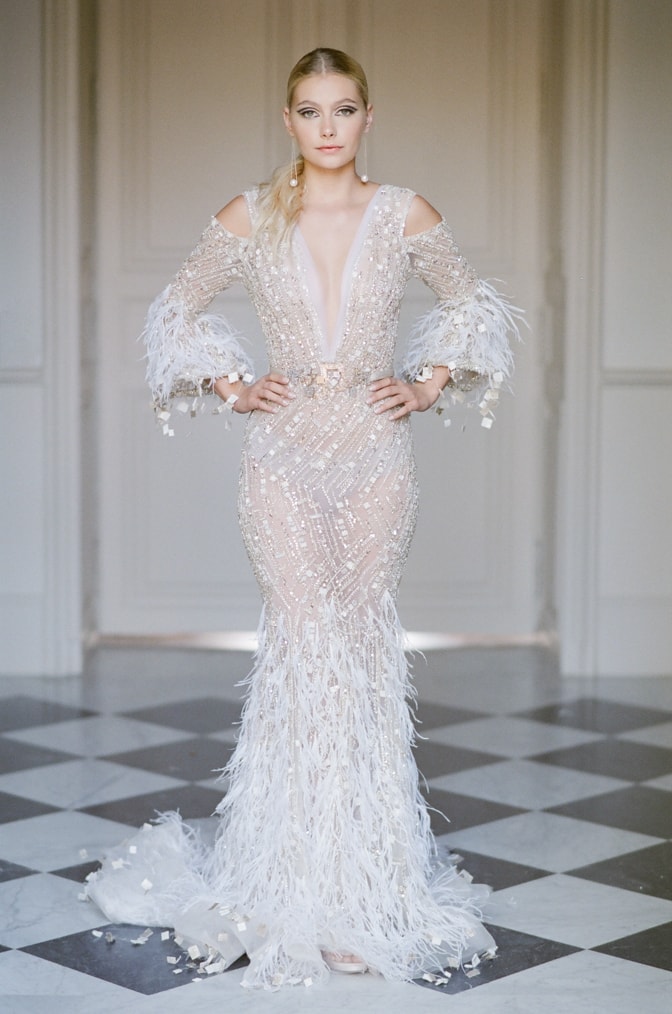 TAMARA GRUNER © 2023 — ALL RIGHTS RESERVED