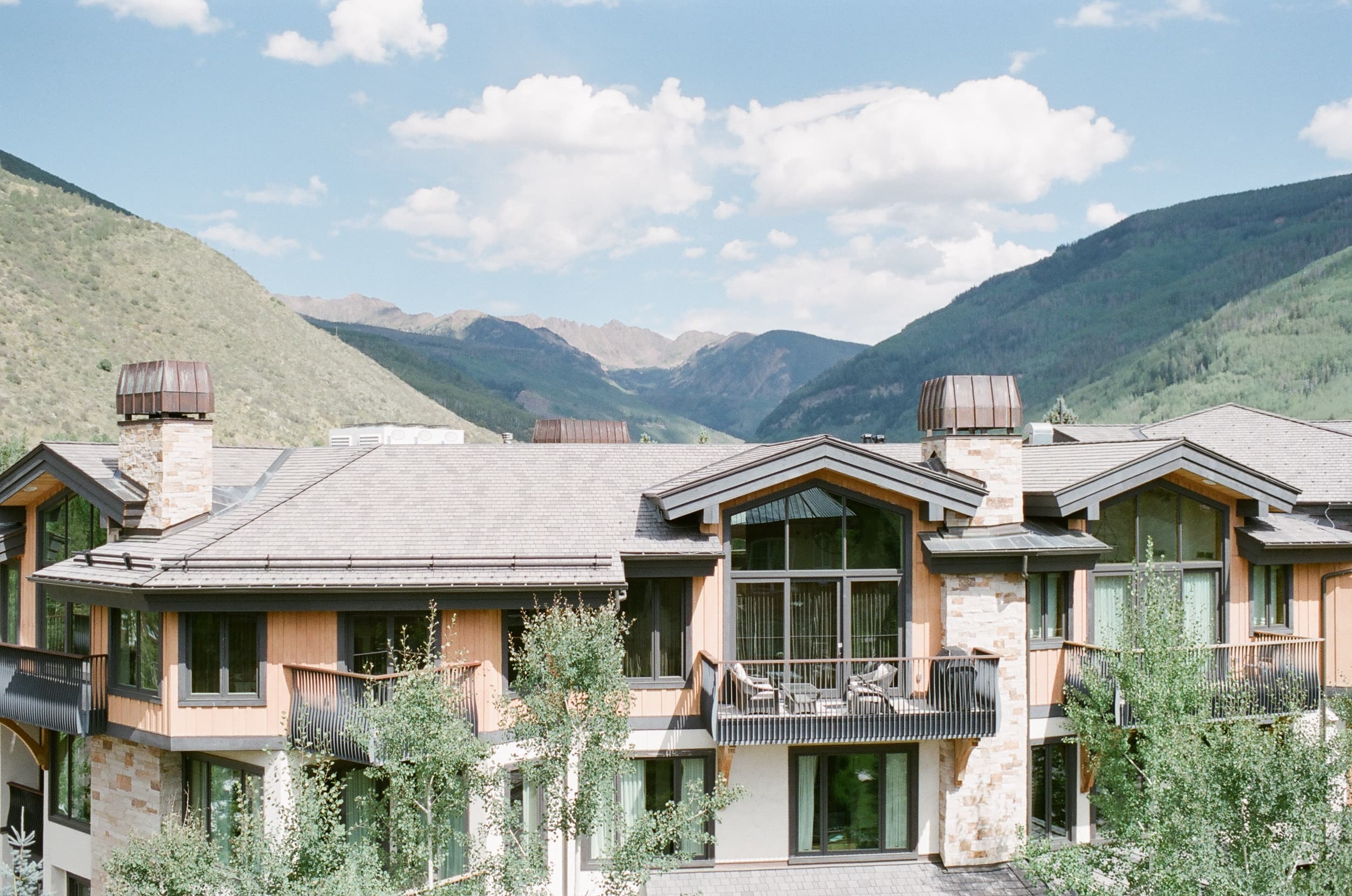 A CLASSIC AND TIMELESS WEDDING AT LARKSPUR IN VAIL, COLORADO
A CLASSIC AND TIMELESS WEDDING AT LARKSPUR IN VAIL, COLORADO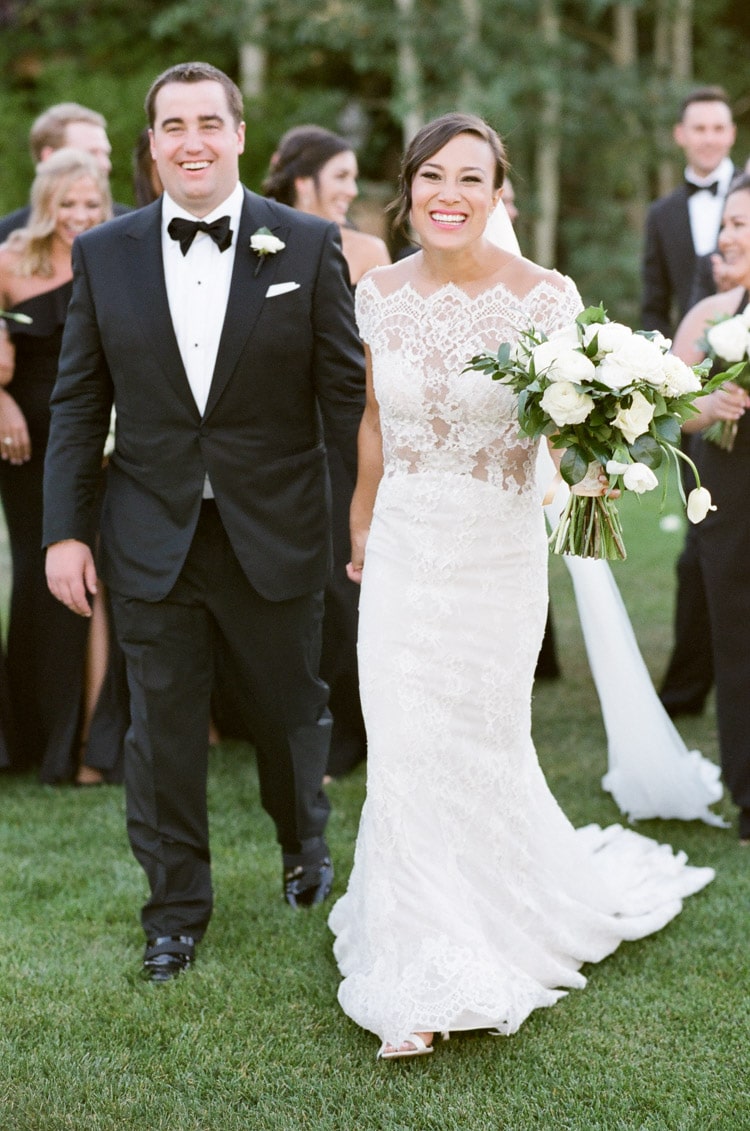 Zoe and Pete are the sweetest couple! Zoe is a Soul Cycle Instructor in Denver and she met Pete during college in Boulder. Since Zoe has a lot of family ties in Vail, it was clear that Vail was the perfect location for their Colorado wedding. Together with Jean and Melanie, the lovely ladies from Calluna Events, they chose the Larkspur as the ceremony and reception space for their Vail wedding. As a Vail wedding photographer, I love the Larkspur's mountain views and easy accessibility for guests!
On her wedding day, Zoe wore a stunning lace Ines Di Santo dress that accentuated her athletic figure. Sparkly Badgley Mischka shoes completed Zoe's timeless and classic bridal look. Zoe looked simply stunning in her dress and her long veil—especially during her getting ready session. Pete complemented her look with a sophisticated black tux. Together they made the happiest, most stylish couple! And did you see Zoe's sweet flower girl? She is the adorable daughter of Abby from Denver Darling, Zoe's sister. I love that she wore a very cute replica of Zoe's wedding dress—it was even made out of the same lace.
WEDDING DAY DETAILS AT THE LARKSPUR IN VAIL
Zoe and Pete got married on a beautiful summer day in Colorado. For the couple's outdoor ceremony, Plum Sage Flowers created a classic arch—a dream in shades of white and green that didn't overpower the beautiful mountain views during ceremony hour.
Guests were welcomed to Larkspur restaurant for the reception by very classic and timeless floral centerpieces. A variety of high and low arrangements accentuated a mix of round and rectangular tables. After their classic wedding reception, Zoe and Pete cut a lovely cake accented with flowers from Katy Pierson. Finally, they danced the night away and enjoyed their gorgeous Vail wedding until the wee hours of the morning. See more of Zoe & Pete's gorgeous Vail wedding in Rocky Mountain Bride!